Beyoncé takes center stage and music publishing executive Jon Platt is honored at City of Hope gala
Just before inviting the audience to sing along with her at Thursday's City of Hope Spirit of Life gala, Beyoncé, fresh from her On the Run II tour with husband Jay-Z, had a few words to say to Warner/Chappell Music Chairman and Chief Executive Jon Platt, the night's honoree.
"I'm so honored to celebrate you tonight," said the recording superstar, the feathers on her gown fluttering in the light breeze. "Most people in this industry lead with their ego, but you lead with your heart. You've touched so many lives, mine included."
She then launched into a powerful four-song set of "XO," "Perfect," "Ave Maria" and "Halo."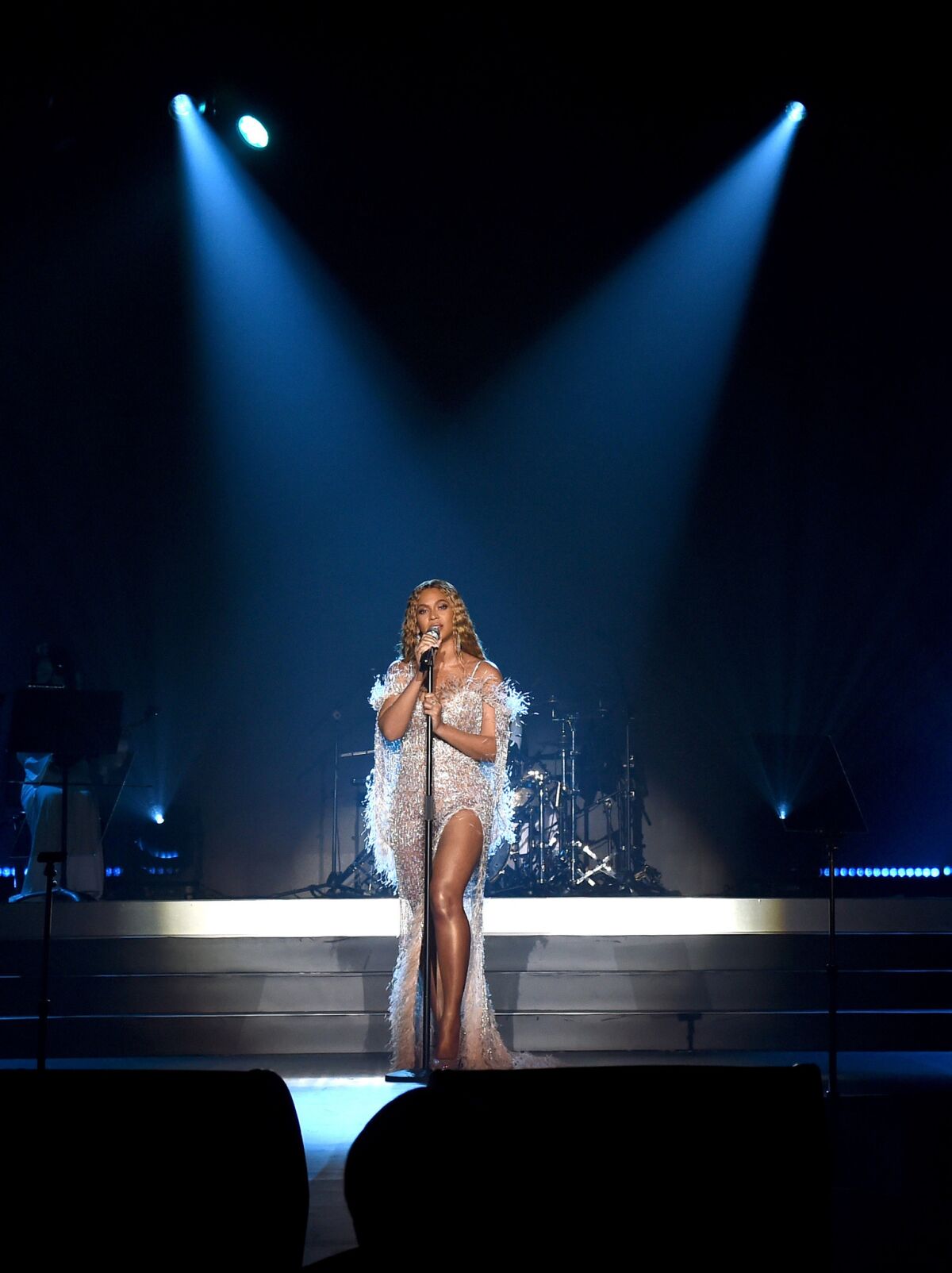 The event
Staged by the City of Hope's Music, Film and Entertainment Industry Group, which consists of more than 150 music and entertainment executives, the black-tie soirée raised more than $6 million for the research and treatment center for cancer, diabetes and other life-threatening diseases.
The program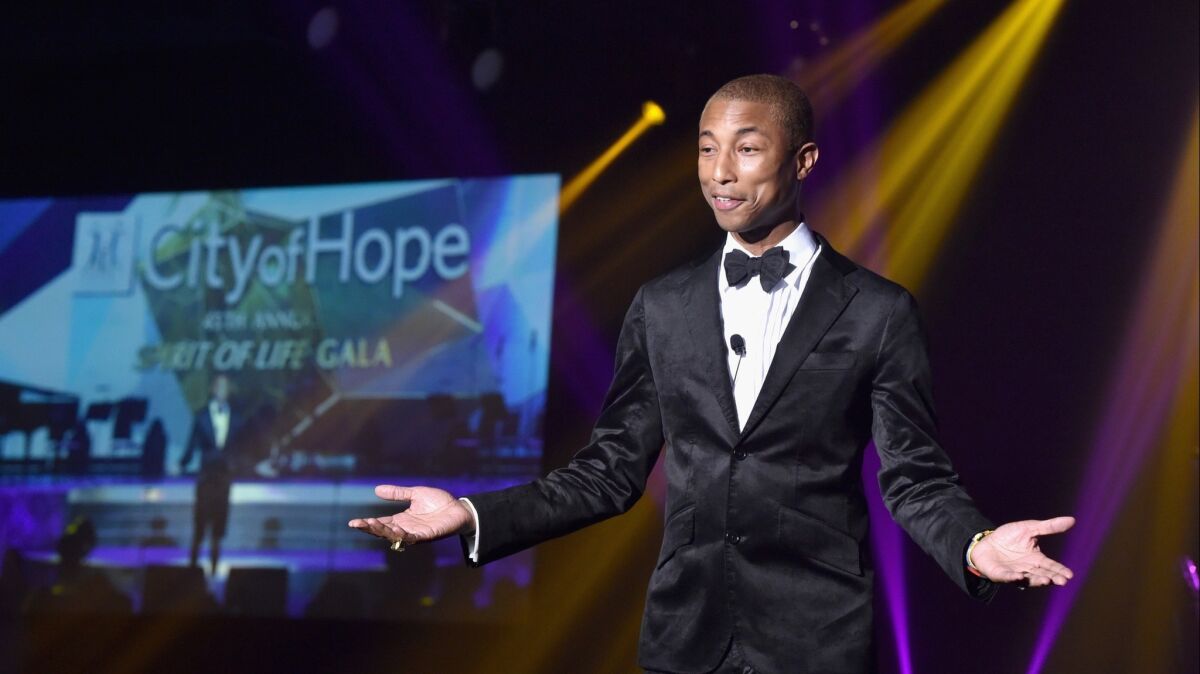 Hosted by Pharrell Williams at the Barker Hangar in Santa Monica, the affair also featured Tiffany Haddish and performances by Trombone Shorty & Orleans Avenue and gospel duo Mary Mary. And as if all that weren't enough for one gala, Jermaine Dupri acted as the DJ for an after-party.
The presentation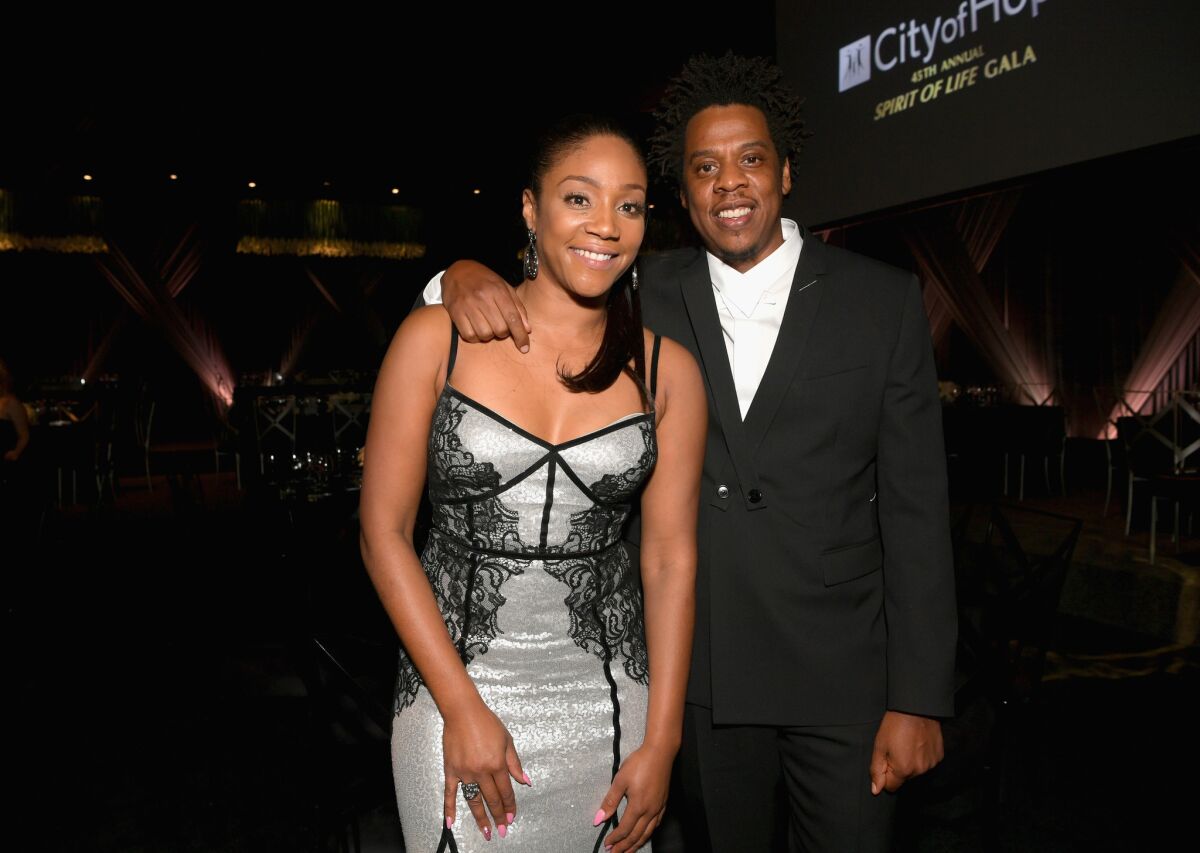 Shawn "Jay-Z" Carter introduced Platt, calling him "the Obama of the music industry." And clearly the admiration was mutual between Platt and Mr. and Mrs. Carter.
On taking the podium, Platt began by saying he prided himself on having great self-awareness and an understanding of the evening. "I'm also very clear that I'm the opening act tonight" for Beyoncé, he said. He then choked up as he thanked Jay-Z for "your genius and your friendship and your loyalty. … From the bottom of my heart, I know for a fact that I wouldn't be on this stage tonight if you hadn't come into my life."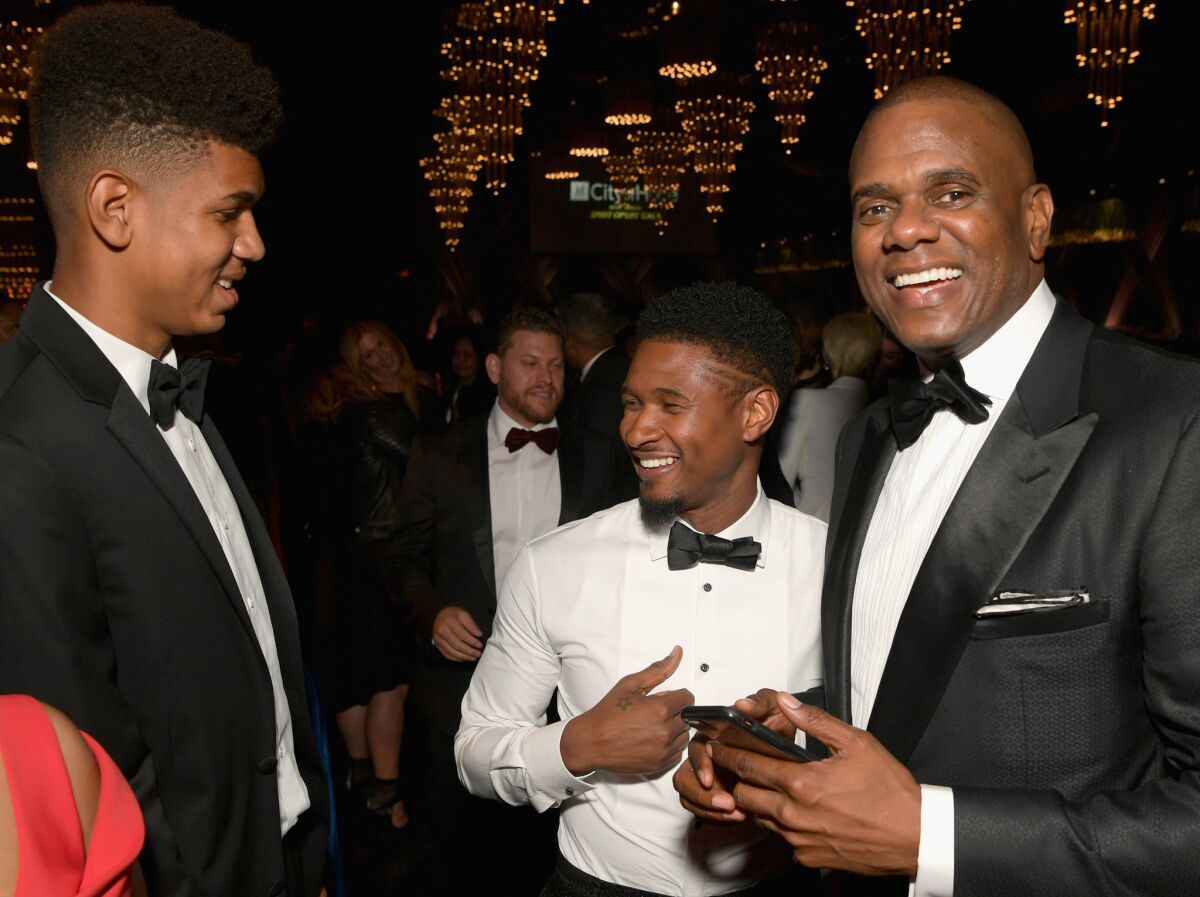 Platt praised the music culture that nurtured and supported him and gave shoutouts to many in the audience, including Quincy Jones, Timbaland, Dr. Dre and Usher, whom he thanked for taking a new artist, a young Kanye West, along on a tour years ago. He spoke, too, of City of Hope and the importance of focusing on "people that save lives."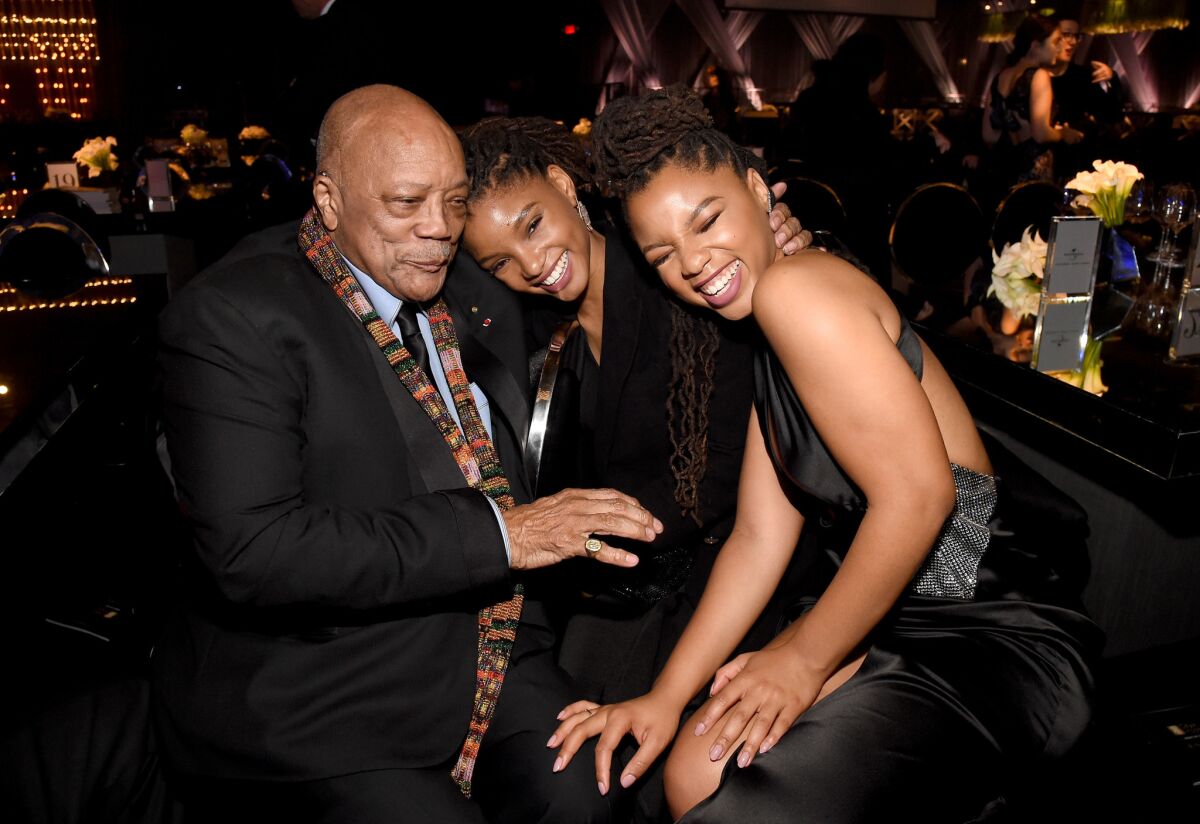 He closed his remarks by introducing Beyoncé, recalling her recently ended tour with Jay-Z. "As I watched audience after audience lose their mind, my thought went to her journey, and I was reminded that even when you're the biggest talent in the world, it still comes down to hard work," Platt said. "She shows all of us how to dream big, how to believe in what's possible, but most important, how to help and inspire others. That's the real spirit of life."
The crowd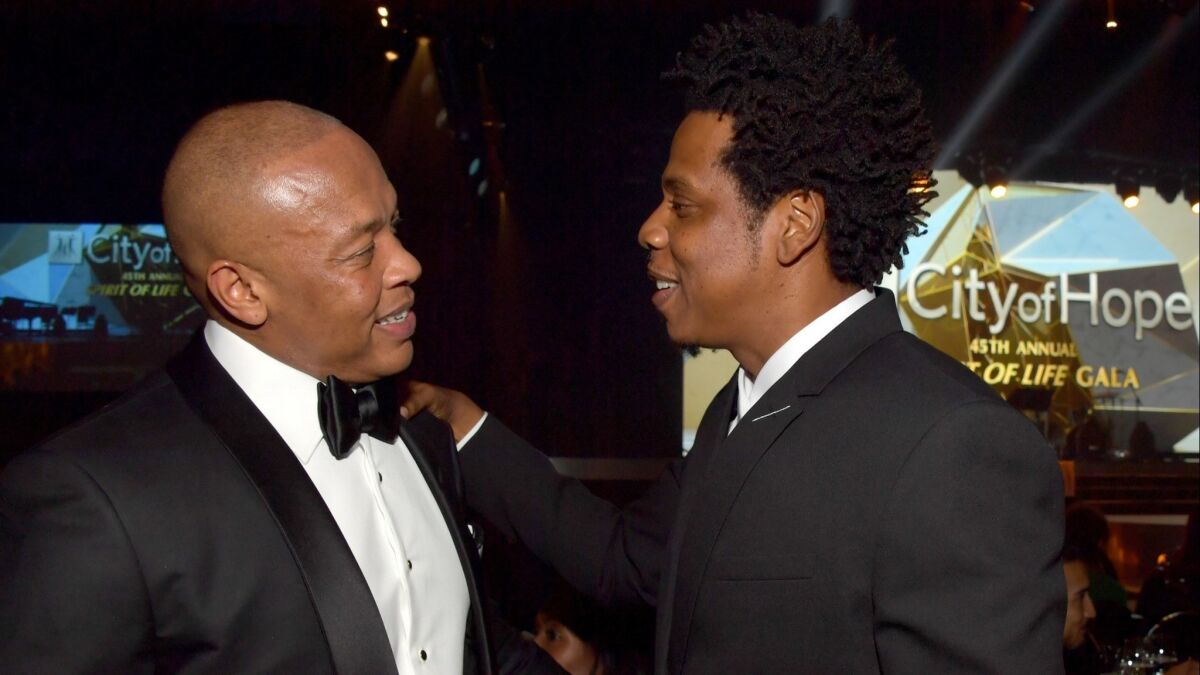 Also present were Bebe Rexha, Rita Ora, Wiz Khalifa, Gloria Govan, Kelly Rowland and DJ Cassidy. Ben Vaughn, Gustavo Menendez and Julie Greenwald co-chaired the event.
The numbers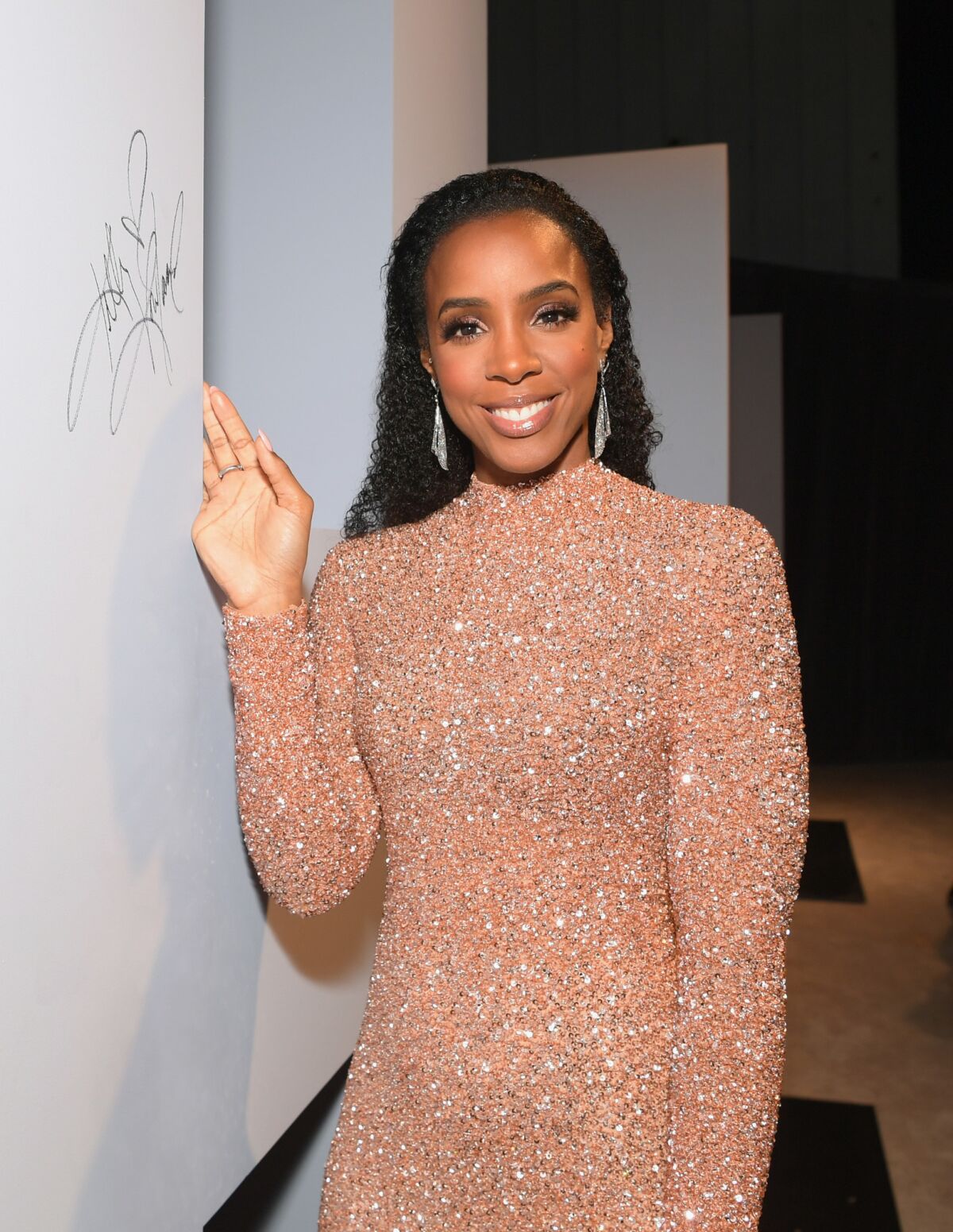 Tickets for the 1,200 guests began at $1,500, and tables of 10 ranged to $60,000. In its 45-year history, the Music, Film and Entertainment Industry Group has raised more than $118 million for this cause.
For fashion news, follow us at @latimesimage on Twitter.
---