Bella Hadid, Paris Jackson, Winnie Harlow celebrate at Dior's L.A. soiree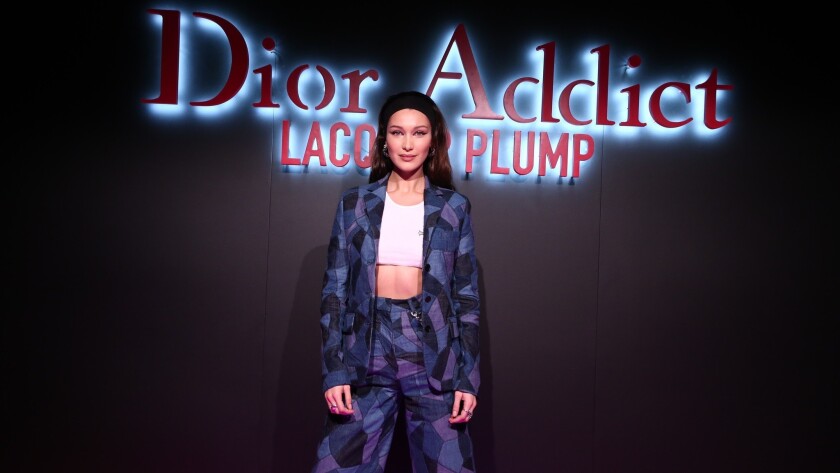 Tastemakers, bloggers, YouTube stars and beauty heavyweights packed into Poppy nightclub on La Cienega Boulevard this week to celebrate Dior's latest beauty must-have, Dior Addict Lacquer Plump, the French house's first plumping long-wear lip color.
Dior Makeup Creative and Image Director Peter Philips was also in attendance at the soiree for the new product range inspired by the very city in which it was being introduced.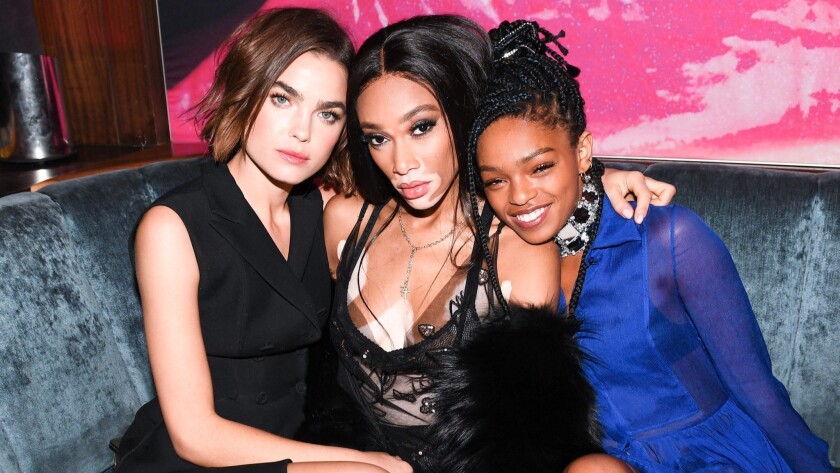 "When I think of L.A., it gives me a sense of calm," he said. "It's such a chilled-out vibe. My beauty philosophy is that makeup shouldn't be complicated. I want to create products that make a woman's life easy. L.A. exudes that effortless vibe."
In line with the collection's inspiration, the face of Addict Lacquer Plump is none other than L.A. native and supermodel Bella Hadid, who mingled among guests at the event; so did Camilla Belle, Paris Jackson, Atlanta de Cadenet, Winnie Harlow and Selah Marley.
The sprawling party offered an Instagram opportunity in every room, from trays of drinks (the words "Dior Addict Los Angeles" appeared to magically float in the martini glasses) to a large pink glitter wall. Also, there was a silver tinsel curtain, allowing guests to pose and play for their Instagram shots.
One room revealed a massive Dior Addict Lacquer Plump bar, where makeup artists were available to help guests try the 16 new shades across three categories — Neons, Classics and Glitters.
"You can play with makeup that draws attention — bold textures and bright colors," said Philips of his new lip range. "L.A. is about fame and being in the spotlight. Both of these elements can be found in the Dior Addict Lacquer Plump collection." 
In the main room at Poppy, DJ Chase B provided the tunes, and booths packed with guests surrounded the dance floor. In over-the-top fashion, a woman dressed in sequins swayed back and forth on a wooden swing above the bar and party guests.
One corner revealed a spot for guests to get temporary glitter tattoos, perhaps to ensure memories from the evening would remain vivid into the following day.
"The theme of the campaign is a fun, free-spirited party girl," Philips said.  "It's always nice to come to L.A. and have a bit of a party."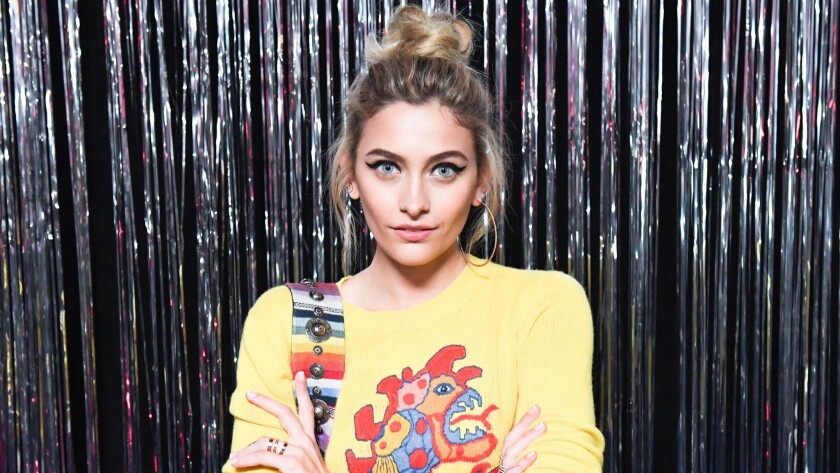 For fashion news, follow us at @latimesimage on Twitter.
---