Benedict Cumberbatch is making his superhero debut in Marvel's "Doctor Strange." The film also features Tilda Swinton, Rachel McAdams, Chiwetel Ejiofor and Mads Mikkelsen. Cumberbatch plays the titular role, one that already has him slated for appearances in at least two more Marvel movies. And with said role, he gets to don one of the slickest capes in comics.
Cumberbatch plays Dr. Stephen Strange, a gifted brain surgeon whose hubris is shattered when his hands are mangled in a car accident. Strange travels to the ends of the earth to regain his lost abilities. His journey brings him to a Himalayan temple where he learns the ancient mystic arts of the universe. When faced with existential threats to reality, suddenly getting back in the operating room seems much less pressing and Earth's Sorcerer Supreme is born.
But back to that cape. The classic version — red with a gold patterned trim — sports an absurdly high collar with curved peaks that call to mind a claw cradling Strange's head. It may not be practical, but it sure is cool. The film took a more subdued route with the crimson garment, embellishing it with varying degrees of red-on-red embroidery.
As dapper as Doctor Strange's cape is, it's got some stiff competition from the fashion world. This year alone, a slew of stars, from Nicki Minaj to Natasha Lyonne, have stepped out in admittedly more elegant versions of the heroic accoutrements.
Here, we round up some of the most dramatic capes that have graced a red carpet this season.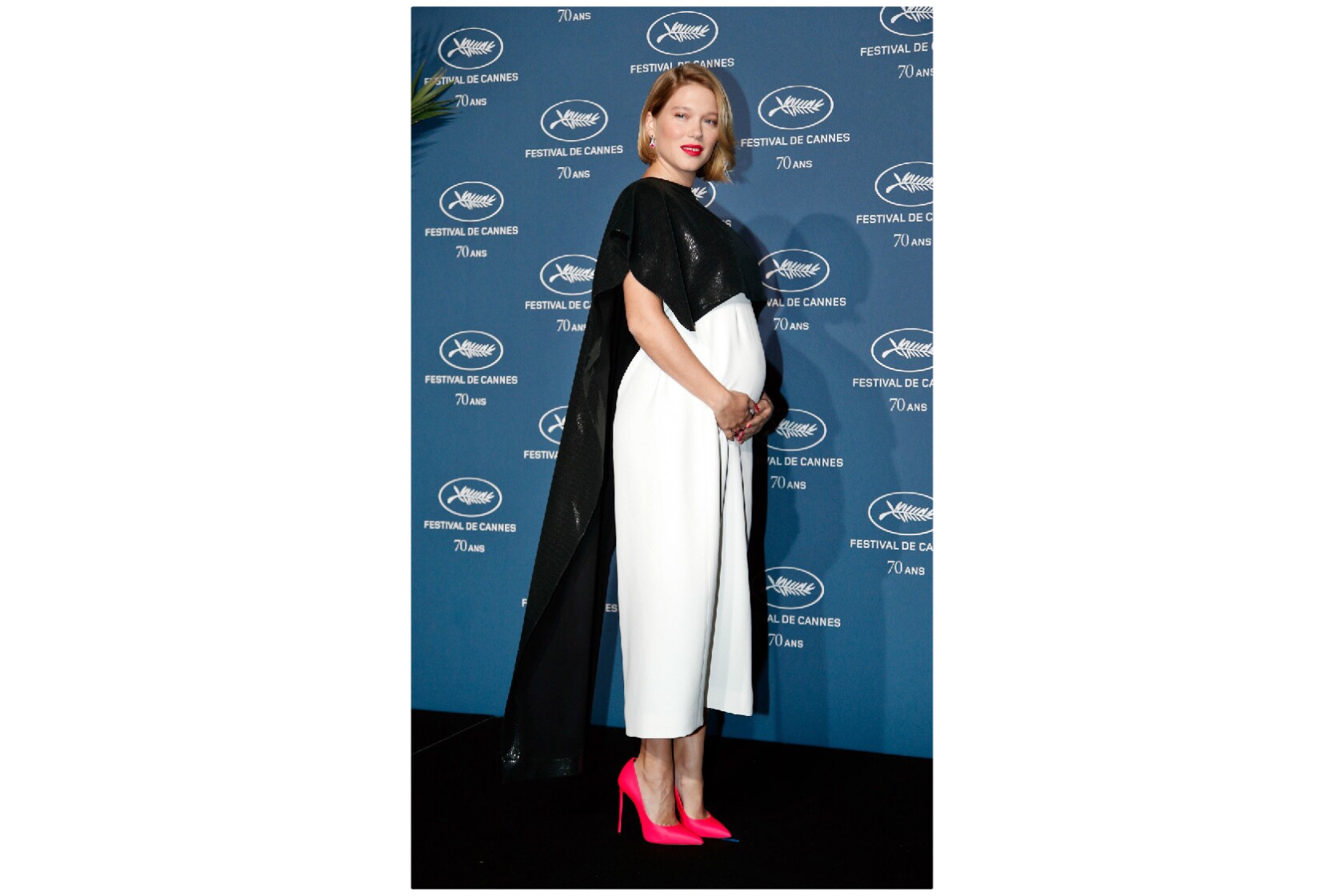 Léa Seydoux
(Camus / AP / REX / Shutterstock)
Our Lady J
(Stephen Lovekin / REX / Shutterstock)
Gigi Hadid on the catwalk at the Balmain show, Spring/Summer 2017, Paris Fashion Week, Paris France.
(Swan Gallet / WWD / REX / Shutterstock / Swan Gallet/WWD/REX/Shutterstock)
Benedict Cumberbatch filming "Doctor Strange."
(MediaPunch / REX / Shutterstock)
Nicki Minaj
(Gregory Pace / BEI / Shutterstock)
Natasha Lyonne
(Stephen Lovekin / REX / Shutterstock)
Iman
(MediaPunch / REX / Shutterstock)
Hillary Scott
(Jim Smeal / BEI / Shutterstock)
Dawn Hudson
(Chelsea Lauren / REX /Shutterstock)
Beyoncé
(Stephen Lovekin / REX / Shutterstock)
---