Emmys fashion trends: Men on the red carpet skip traditional tuxedos to express themselves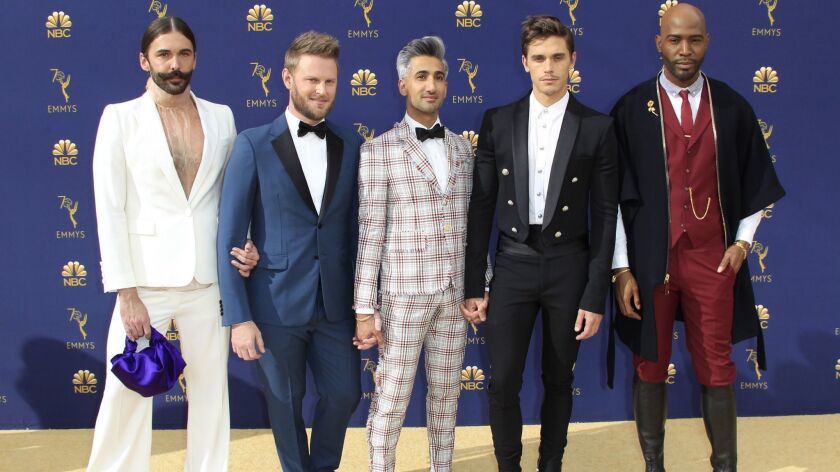 Judging by the nontraditional formal wear donned by leading men Ricky Martin, Justin Hartley, Antonio Banderas and the hosts of "Queer Eye," a muster of peacocks has descended upon the 70th Primetime Emmys.
Although the peak-lapel tuxedo in impenetrable black is a staple of the red carpet, men's sartorial selections at the Emmys on Monday were anything but staid. Several went with hues of white, midnight blue, olive green, red and also a plaid print.
Sticking with black as the base color of his evening suit from Emporio Armani, Darren Criss experimented with a grey woven diamond pattern along with gold brocade accents.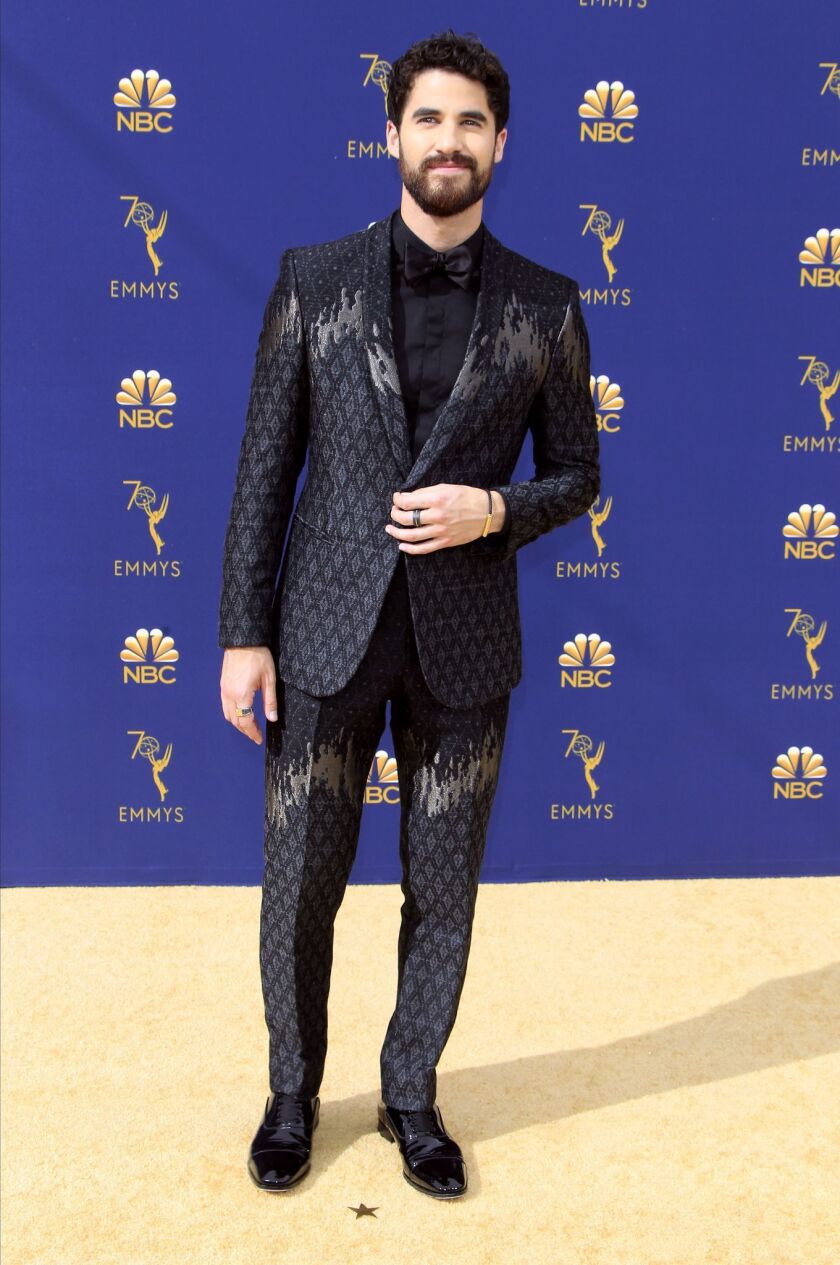 Karamo Brown from "Queer Eye" appeared to be a cross between a schoolboy and a barrister in his scarlet vest and matching knickerbockers worn under a black robe. Tan France, also from "Queer Eye," matched him tonally with a red plaid suit, which was frayed at the hem.
White jackets draped the shoulders of Lakeith Stanfield and Milo Ventimiglia. Jonathan Van Ness from "Queer Eye" went a step further, allowing the world to see his chest through a sheer top.
Emmys 2018: Best and worst-dressed gallery »
On the more conservative side of the style spectrum, navy has secured its spot on the red carpet as the alternative color for men's tuxedos, as seen on Banderas, Jimmi Simpson and Michael Stuhlbarg. Michael Che, co-host of the ceremony, went with a one-button tuxedo by Giorgio Armani sans bow tie. Also, 13-year-old Miles Brown experienced his own blue period in a midnight blue suit by Armani Junior.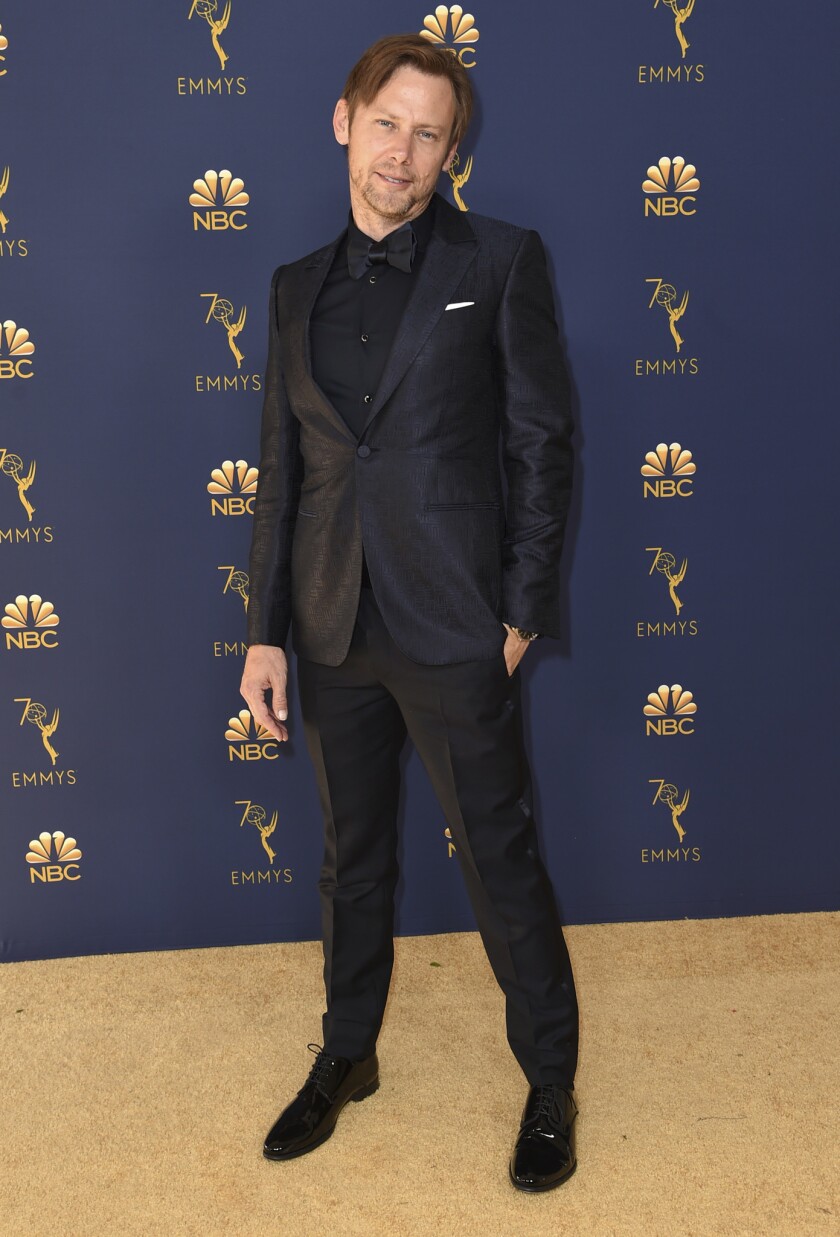 Simpson's silk jacket by Ermenegildo Zegna was a play on texture, printed all over with an "E" representing the brand's first name. His stylist, Warren Alfie Baker, said the decision to go with the monochromatic ensemble in blue was simple.
Emmys fashion: An enthusiasm for bright hues and a penchant for pants rule the arrivals red carpet »
"Jimmi has the brightest blue eyes, and I really wanted them to pop on the red carpet, too," he said. "The jewel tone of the Zegna jacket was too beautiful to pass up on."
For fashion news, follow us at @latimesimage on Twitter.
---