Mother's Day: Here are our top gift ideas for mom's special day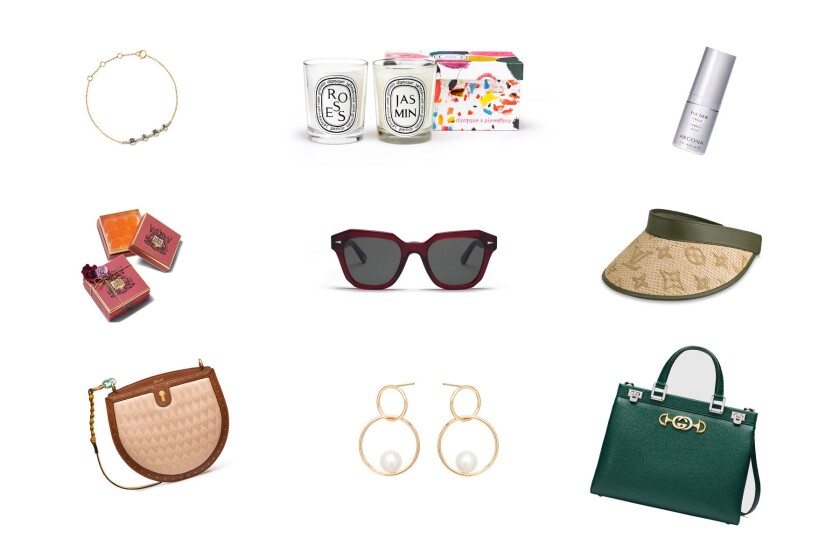 There's a reason why flowers and breakfast in bed are synonymous with Mother's Day. They're sweet sentiments suited to show mom she's appreciated. However, mom, who's hardworking, selfless and consoling, wants — no, deserves — something of the sartorial variety this year.
For the record:
8:20 p.m. May 2, 2019An earlier version of this story said the price of a 1-hour manicure at Orly's Color Lab was $60. It is $80. Also, another item said Arcona's Eye Dew Plus eye cream is $90 for 12 milliliters. It's $95 for 12 milliliters.
From luxury accessories to a few items she can customize herself, consider giving Mom the best of fashion, wellness and beauty to keep her looking and feeling like the amazing person you know she is. Here are our gift picks for Mother's Day.
Gucci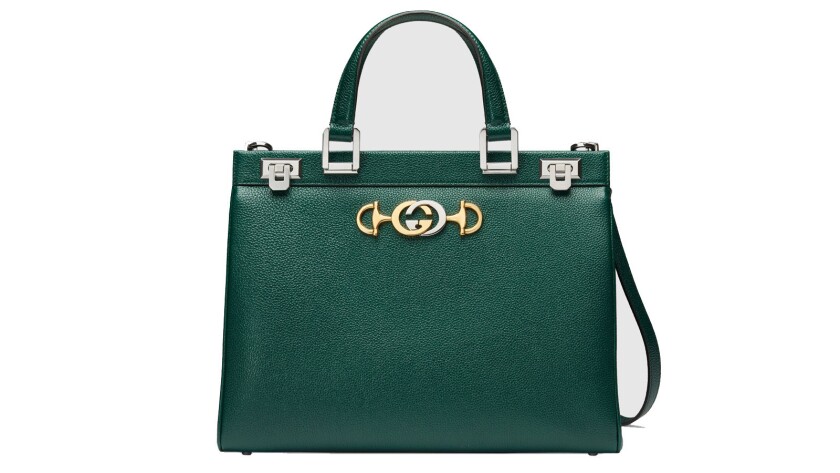 Gucci's Zumi grainy leather, medium, top-handle bag is for the mom who likes to make a statement. This chic green carryall can stow essentials and then some. $3,980. Available at gucci.com.
Amanu
Amanu's atelier is tucked away in a West Hollywood outpost where custom sandals are made similar to those found in Capri or St. Tropez. Consider a gift card so Mom can go for a 30-minute experience to make summer sandals to her liking. $245-$310 depending on the style and material. Available at amanustudio.com.
Ahlem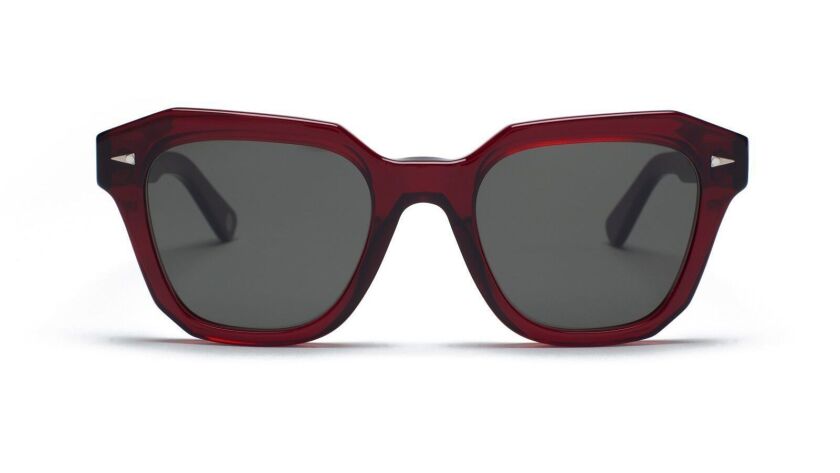 These Pont des Arts sunglasses in burgundy from Ahlem, a Venice-based eyewear brand, likely will keep Mom looking stylish all summer long. $440. Available at ahlemeyewear.com.
Lord Jones
Lord Jones' limited-edition Apricot Rose Mother's Day CBD gumdrops come packaged in a rose-colored box adorned with a handmade paper-flower corsage. $50 per box (20 milligrams of CBD per piece; nine gumdrops per box). Available through May 12 at lordjones.com.
The Last Line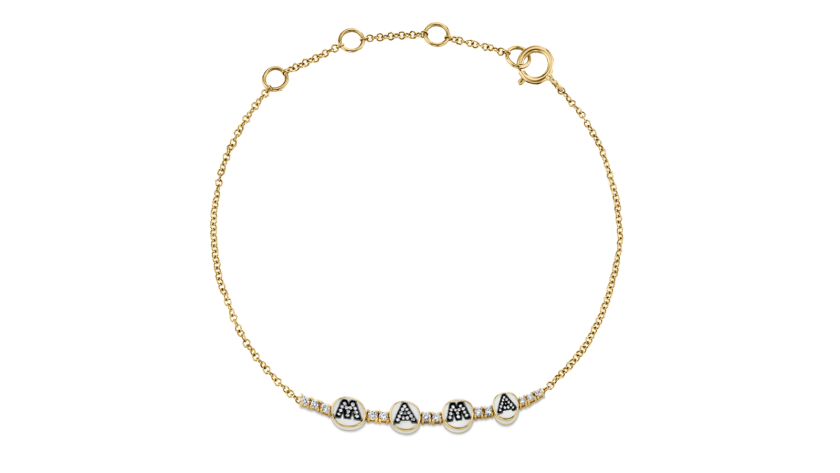 Los Angeles-based brand the Last Line has become a go-to source for dainty and edgy pieces meant to be stacked and layered. The brand's diamond and enamel Mama petite tennis bracelet is no exception. New moms might enjoy this whimsical take on an ID bracelet. $1,550. Available at thisisthelast.com.
Freda Salvador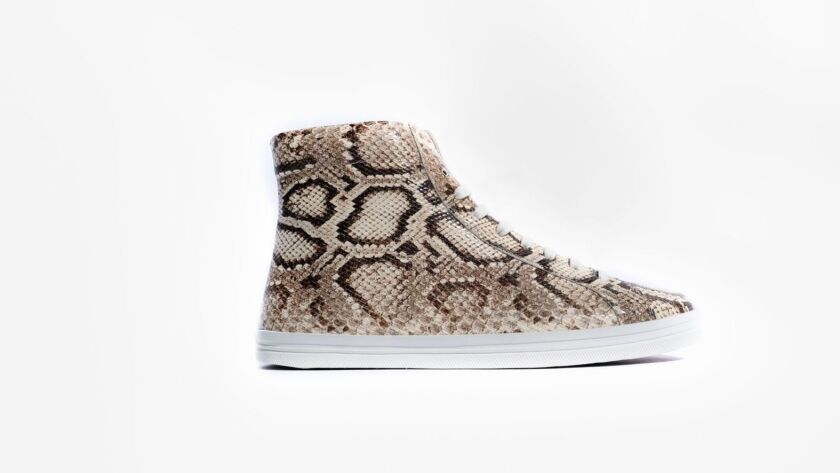 Bay Area-based brand Freda Salvador's recently launched sneaker collection features snake-print high tops (with vulcanized rubber and, for comfort, leather padded insole). These kicks could be mom's new go-to shoe to wear for school drop-offs or morning work meetings. $375. Available at fredasalvador.com.
Arcona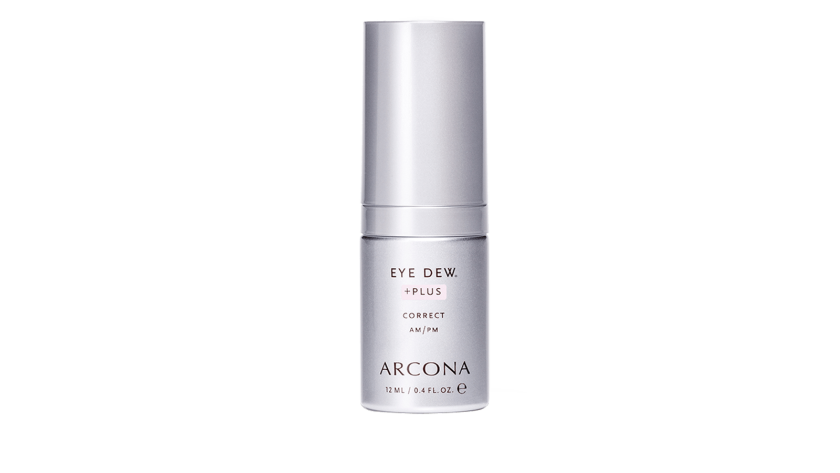 With celebrities including Regina King, Zoe Kravitz and Mandy Moore as fans, Beverly Hills-based spa Arcona is well versed in making a range of intriguing skin-care products. Its iridescent Eye Dew Plus eye cream has a rich texture and light-reflecting properties that Mom might appreciate for calming tired eyes. $95 for 12 milliliters. Available at arcona.com.
Jonathan Simkhai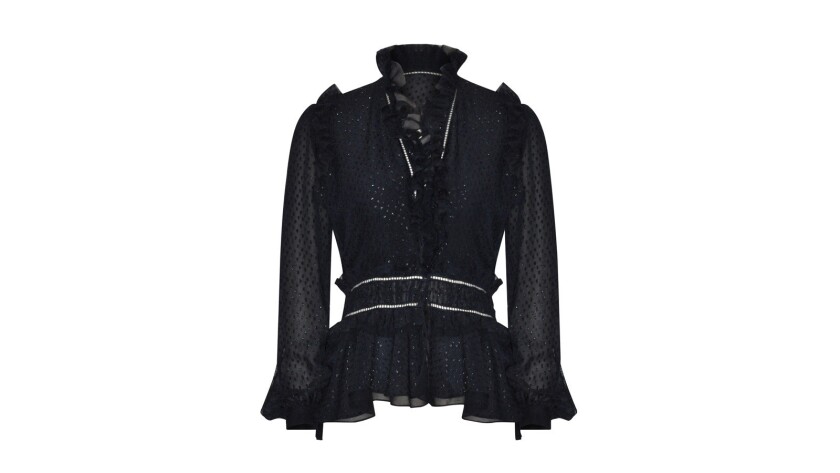 The West Hollywood-based designer is known for ultra-feminine details and an inventive use of lace. This navy, metallic chiffon, V-neck blouse can be dressed down worn with jeans or, for a special event, with a pencil skirt or wide-leg trouser. $495. Available at jonathansimkhai.com and Jonathan Simkhai boutique at 653 N. La Cienega Blvd. in Los Angeles.
Jenn Streicher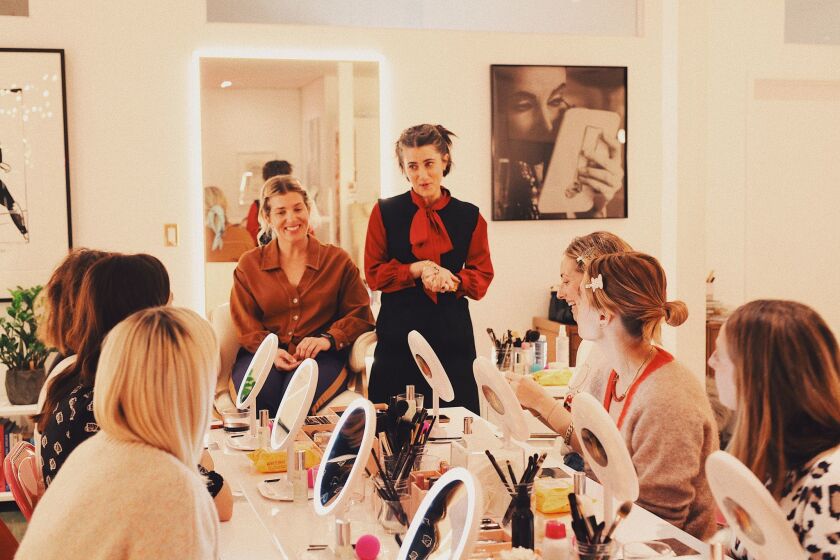 Makeup artist Jenn Streicher, who counts Emily Blunt, Anne Hathaway and Mandy Moore as longtime clients, has started an engaging and informative class in which groupscan learn her makeup techniques. The two-hour session includes snacks from Lady & Larder, wine from Helen's Wine and a bag of beauty products. $250 per person. More information available through email info@striiike.com or by calling (310) 205-2600 to reserve a spot.
Louis Vuitton
For the mom who's serious about stylish accessories, this Louis Vuitton Strawgram visor will provide some high-end sun protection. $1,020. Available at louisvuitton.com.
Laduree X A Paris Chez Antoinette Poisson
The only thing that might make macarons better is to present them in an ornate floral box. Buy your mom a box of Ladurée macrons in a limited-edition À Paris Chez Antoinette Poisson box and present it post-brunch so she can enjoy the treat with afternoon tea. Macarons are $21 for a box of six; $41 for a box of 12. Available through June 18 at Ladurée Beverly Hills and laduree.us.
Orly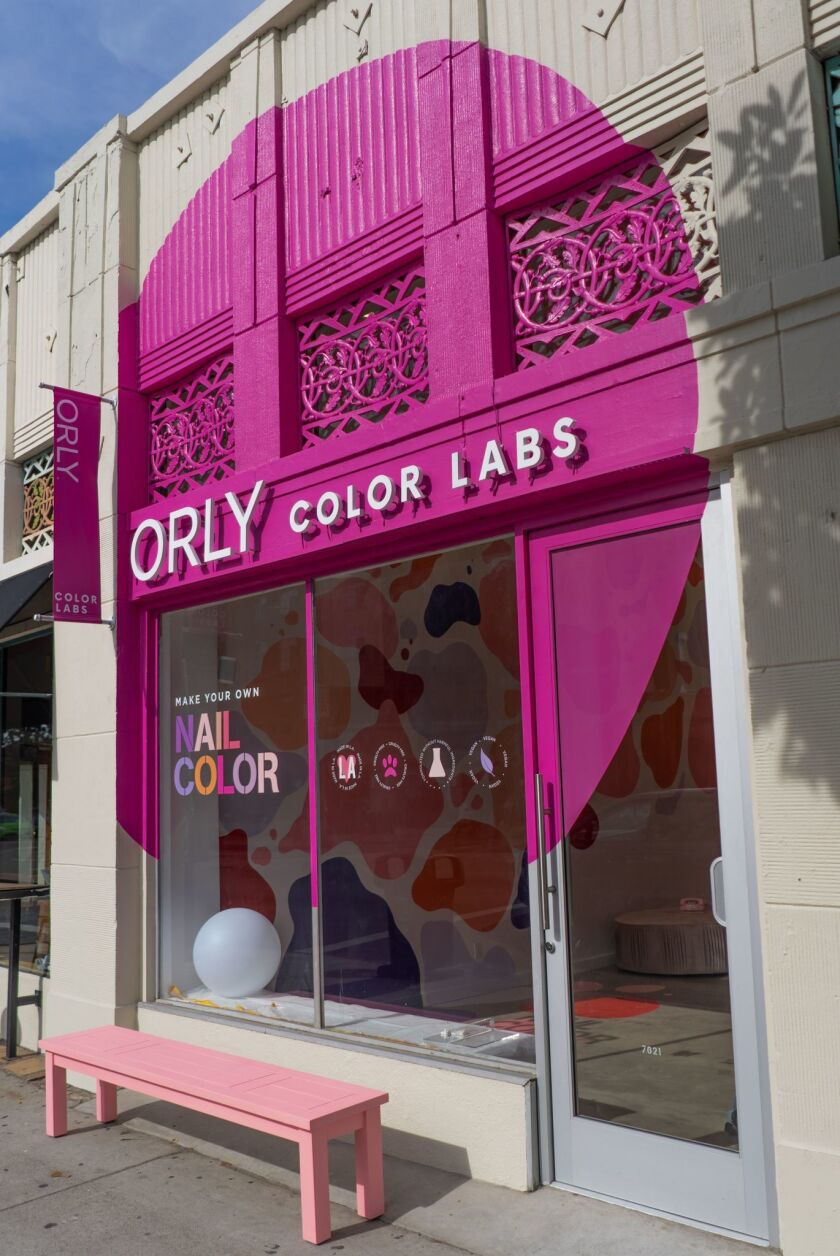 Consider giving Mom a visit to Orly's recently opened Color Lab at 7621 Beverly Blvd. in L.A. for a mani experience in which she can make a custom nail polish shade to her exact specifications with the help of on-hand color specialists. Prices range from $20 for a custom color to $80 for a one-hour manicure. Visit orly.colorlabs.com for booking information.
Zoe Chicco
Versatile enough for day or night, these double-circle, 14-karat gold hoop earrings with pearl detail by L.A. designer Zoe Chicco might be a welcome addition to Mom's jewelry collection. $425. Available at zoechicco.com.
Diptyque X Pierre Frey
For moms who enjoy a light floral scent filling the house, this Diptyque X Pierre Frey duo set is ideal. $130. Available at diptyqueparis.com.
Alexis Jewelry
The Alexis Jewelry diamond heart necklace expresses a timeless sentiment, reminding mom she is always loved. $600. Available at alexisjewelry.com.
Bally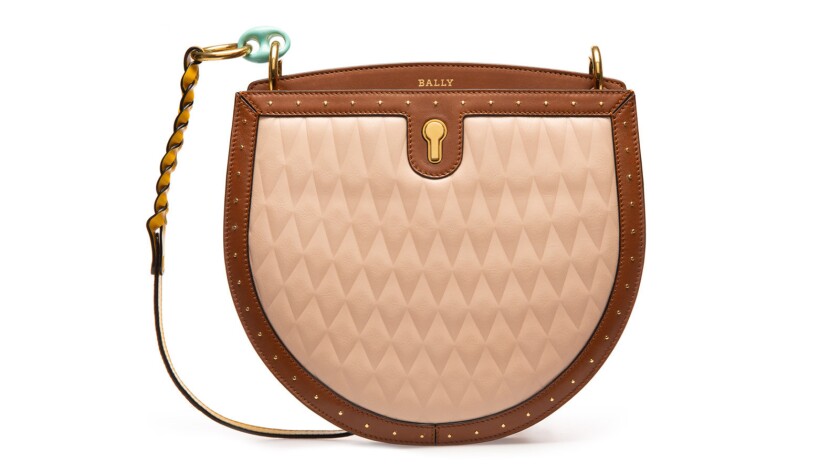 Practical and perfect for spring, the Bally Cecyle quilted crossbody bag in blush might be just right for Mom's work or weekends. $2,195. Available at bally.com.
---