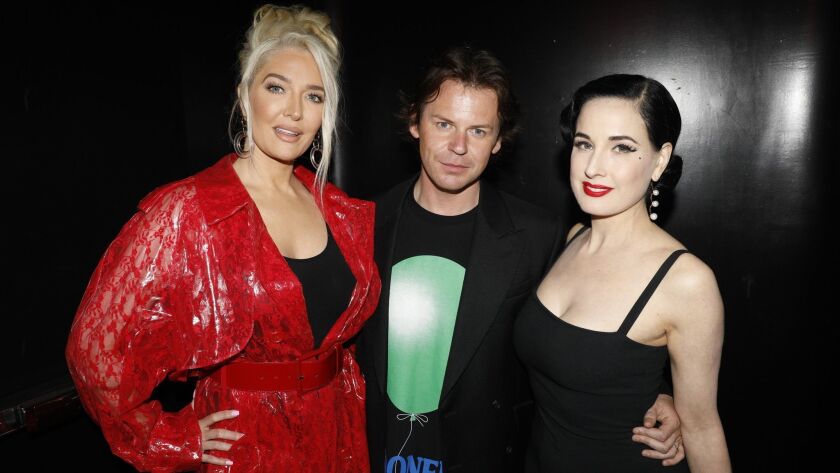 After a day of collection appointments with stylists and fashion journalists, London-based Scottish designer Christopher Kane celebrated his visit to Los Angeles after a four-year absence by throwing a party on Monday night.
The designer, who wore a balloon-fetish-emblazoned shirt (featuring the word "looner" and a green balloon) under a black blazer, joined a few dozen guests gathered inside the nightclub at the Standard Hollywood hotel in West Hollywood for dancing and cocktails.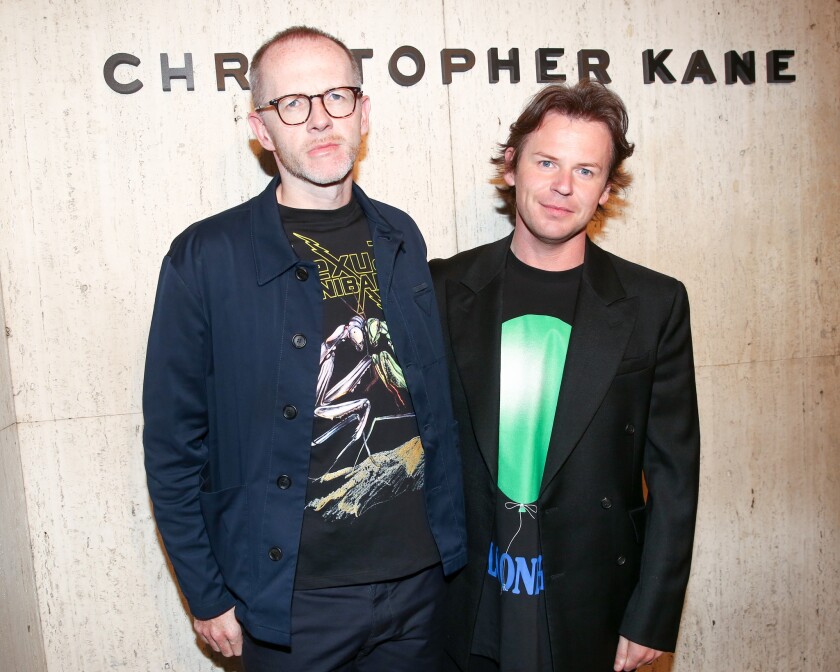 He wasn't at the nightclub as part of the promotion of a collection or collaboration. He was there to have a fun time with his friends, old and new.
Songs such as Prince's "1999" and Vanity 6's "Nasty Girl" were played as guests danced underneath a disco ball. Lining the ceiling were balloons donning some of the words and phrases that appear on pieces in Kane's collections such as "looner," "rubberist" and "more joy."
Kane, who flew to L.A. from Tulum, Mexico, on Sunday, said he plans to be in New York starting Thursday for next Monday's Met Gala and other events. For now, though, his focus is on L.A.
"I'm all about old-school Hollywood," said Kane, adding that he loves to explore Los Angeles on foot. "Anything can happen in Hollywood. In L.A., it can be really fun. Then it can go really dark. Then it can be really fun again. It's just surreal as a place."
As guests danced into the wee hours of the night, a stream of notable names greeted Kane. Joining the "school-night" festivities were Marisa Tomei, Louise Roe, Liz Goldwyn, Sylvia Hoeks and Skai Jackson.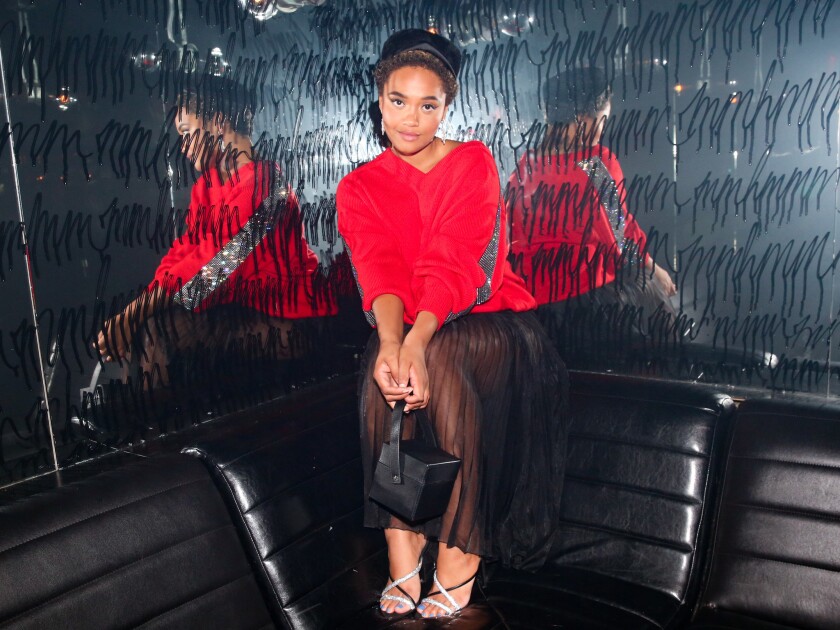 Also in the mix were stylists Tara Swennen, Ade Samuel, Micah McDonald and Wayman Bannerman; model Shaun Ross; "Real Housewives of Beverly Hills" costar Erika Jayne (wearing a Christopher Kane red plastic lace trench coat); burlesque artist Dita Von Teese (in a Christopher Kane bodycon multi-tulle dress); and actress Kiersey Clemons (in a crystal V-neck knit and pleated skirt from the resort collection).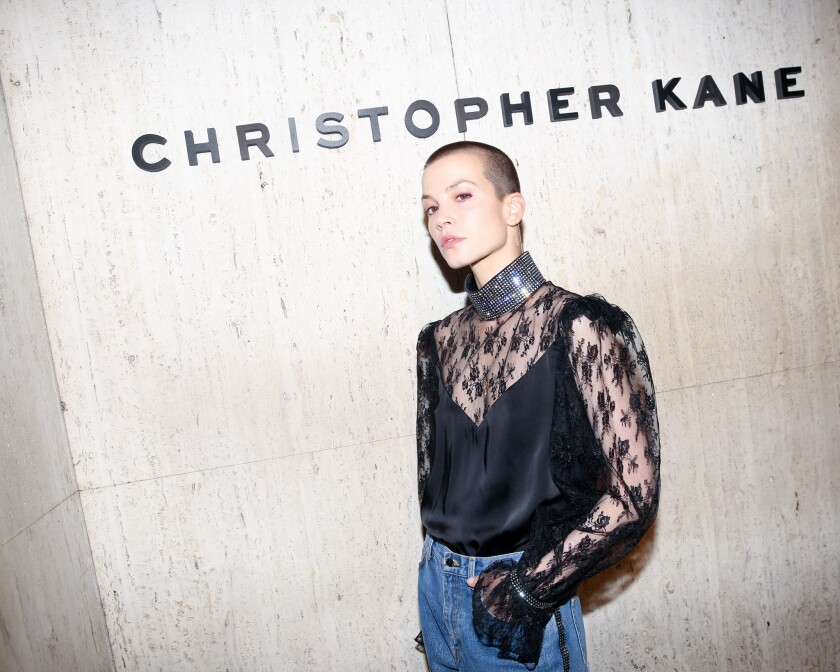 Kane, whose label is now independent from one-time majority stakeholder Kering, is known for featuring fetishes and sexual themes as well as making colorful statements in his collections. For example, his spring/summer 2019 collection, which is in stores and online, might be described as a feminine and playful look at sex and nature during the #MeToo and Time's Up era.
Asked about his collections, he said his provocative and thought-provoking designs come from a place that is "always very personal."
"It's very emotive," said Kane, who founded his womenswear label in 2006. "I've always been obsessed with human behavior, biology, science and sex. … These are the constant DNAs of the brand. We always do sex differently. It's never in your face. It's always intelligent."
For fashion news, follow us at @latimesimage on Twitter.
---