Here are six things you missed from the star-studded DesignCare Gala
Actress Holly Robinson Peete and former NFL quarterback Rodney Peete, stars of the Oprah Winfrey Network reality series "For Peete's Sake," paraded on the runway at the 18th annual DesignCare Gala and greeted guests seated outside at former professional boxer Sugar Ray Leonard's expansive Pacific Palisades home.
"You know you have good friends when they let 600 of your friends roll up into their crib," said Robinson Peete, thanking Leonard and his wife, Bernadette. The affair Saturday benefited the HollyRod Foundation, which provides care for those people living with autism and Parkinson's disease.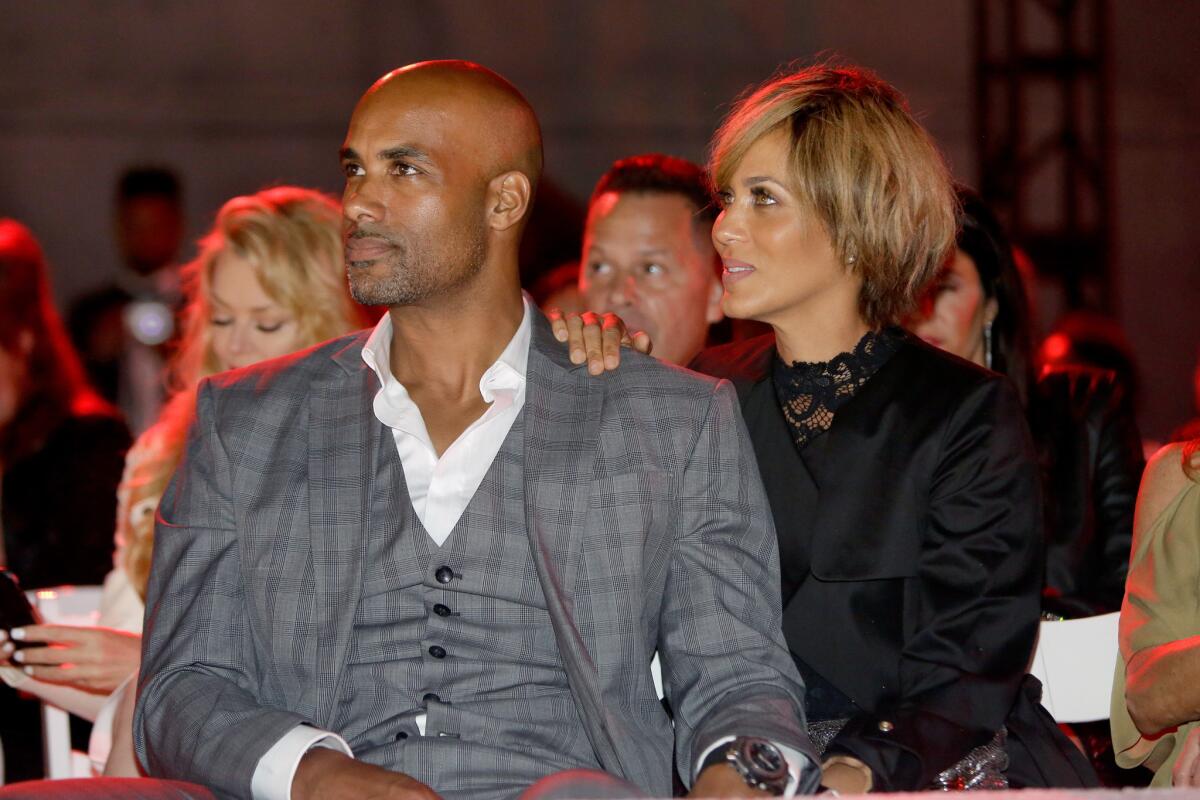 It was a star-studded evening of music, fashion and raising money. Here are six things you missed if you weren't there.
1) As Laila Ali, Muhammad Ali's daughter, looked on, Leonard offered a tribute to "the greatest of all time and my hero," recalling how the heavyweight boxing legend, who died in June, first brought attention to HollyRod by attending the 2002 gala.
"Muhammad Ali showing up at the HollyRod [Gala] was indeed a game changer," Leonard said. "No question about that because wherever the champ went the media went — and they came out that night and the donations poured in."
"Muhammad Ali put us on the map," said Robinson Peete in an interview earlier in the evening.
2) Stopping Leonard as he made his way back to his seat, the Rev. Jesse Jackson took hold of the boxing champ's hand, lifting his arm as a referee would to signal victory after a match.
Jackson said earlier in the evening that he came to support Robinson Peete, having been a longtime friend of her father, Matt Robinson, an accomplished writer, producer and "Sesame Street" actor who had Parkinson's disease.
3) As Chris Paul came to the stage to accept an award, Arsenio Hall catapulted from his seat, starting a standing ovation for the Clippers player, one of the night's four honorees. The others were Latonzia Montgomery, a mother of three children with autism; Kevin Keller, a board member of the Doug Flutie Jr. Foundation for Autism; and retailer Target.
An enthusiastic supporter of the cause, Hall, co-host of ABC's "Greatest Hits," said during the cocktail hour, "I'd go to hell and back for Holly."
4) As another of the evening's high points, nine-time Grammy nominee Ledisi performed "A Change Is Gonna Come," "What a Wonderful World," "I Blame You" and "Alright." She wrote the latter song, she said, as she was ready to quit show business before her mother convinced her she'd be "all right."
"All you need is one person to believe," she said.
5.) Designer-to-the-stars Michael Costello, famous for dressing Katy Perry, Beyoncé, Lady Gaga, Ariana Grande, Rita Ora, Nicki Minaj and Jennifer Lopez, concluded the evening by showing his newest collection of glam gowns.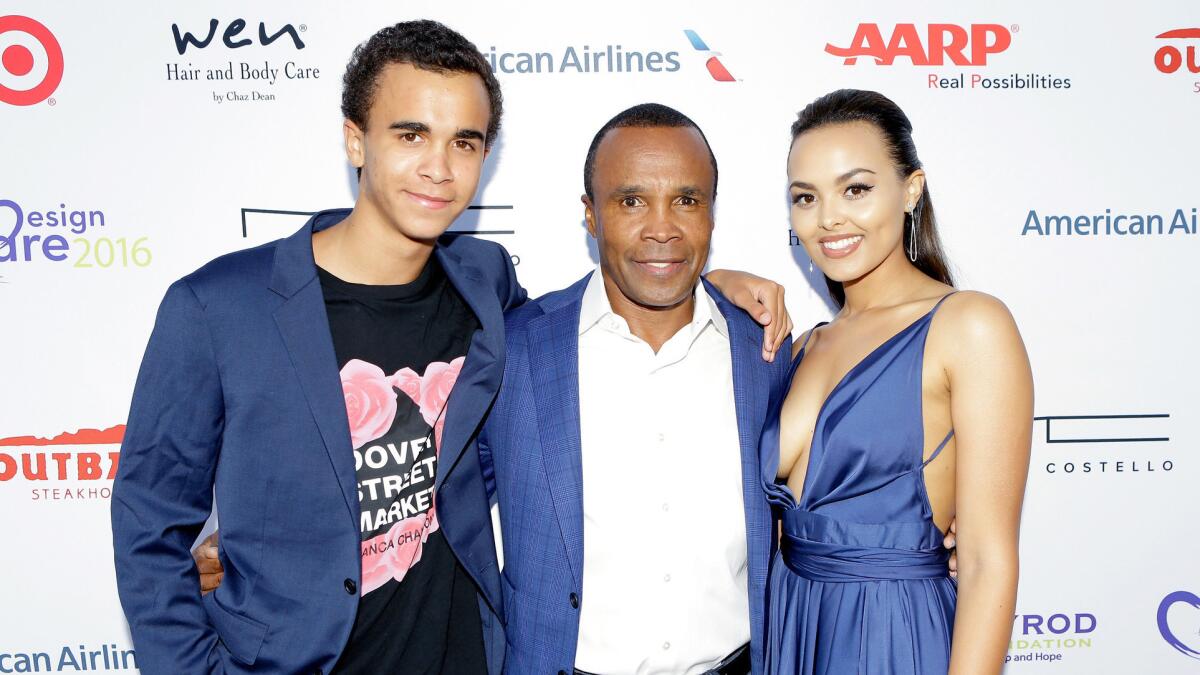 6.) Other celebrities spotted in the crowd included recording artist Bill Withers, Eva LaRue ("CSI: Miami"), Garcelle Beauvais ("Hollywood Today Live"), Sharon Leal ("Grimm"), Yvette Nicole Brown ("The Odd Couple"), Alan Thicke ("Growing Pains"), Boris Kodjoe ("Soul Food"), Forrest Wheeler ("Fresh Off the Boat"), Maureen McCormick ("The Brady Bunch"), Paul Nassif ("Botched"), TV personality Daisy Fuentes, Wen creator Chaz Dean and former Olympic figure skater Tai Babilonia.
Ellen Olivier is the creator of Society News LA.