Modern love for your (or your mother's) jewelry box
Can you (or Mom) ever have enough jewelry? Signs point to no. The trick is to track down baubles, especially for a Mother's Day gift, that hit the sweet spot without being saccharine.
Los Angeles jewelry designer Jacquie Aiche's latest creations offer a contemporary take on timeless cameos, with all of the agates hand-carved in Germany. Singer Rihanna, whose first name is Robyn, owns the Robyn ring, and singer Adam Levine's wife, model Behati Prinsloo, recently snapped up a necklace, according to a company publicist.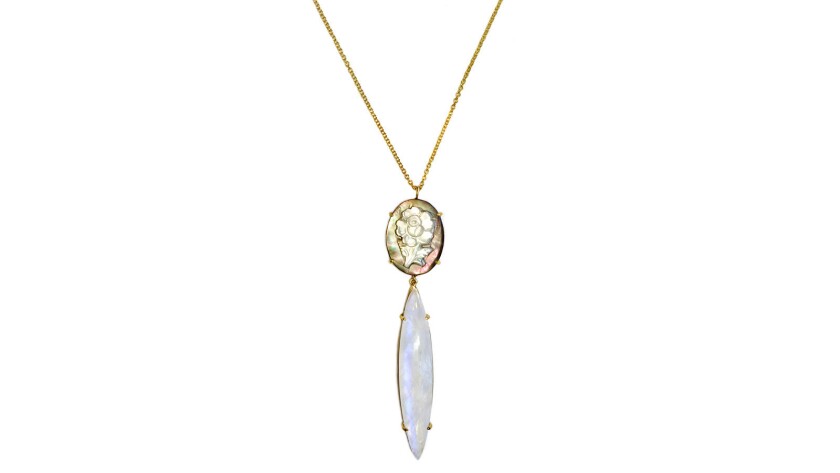 Local jewelry designers Irene Neuwirth and Suzanne Felsen have also modernized that age-old technique of carving gemstones; a fresh way to say it with flowers.
In a nod to the special mother-daughter fashion connection, jewelry brand Sarah Chloe has teamed up with stylist Monica Jones, whose clients include the Kardashian-Jenner clan, on limited-edition mother-daughter initial necklace. And Laguna Beach-based company Gorjana released a new Mini + Me collection of matching necklace and bracelet sets in April.
Pieces in Stephen Webster's collaborative collection with British artist Tracey Emin, inspired by an "I Promise To Love You" neon sign that Emin created for Webster's Rodeo Drive boutique, spell out heartfelt messages such as "With You I Breathe," "More Passion" and "Love."
Crafted out of repurposed keys and locks by Angelenos transitioning from homelessness, the jewelry of L.A. company the Giving Keys bears inspirational words of choice. The concept is to pay it forward by passing on the piece and message.
image@latimes.com
---