Interior designer Anthony Baratta teams up with Weekend Max Mara on spring capsule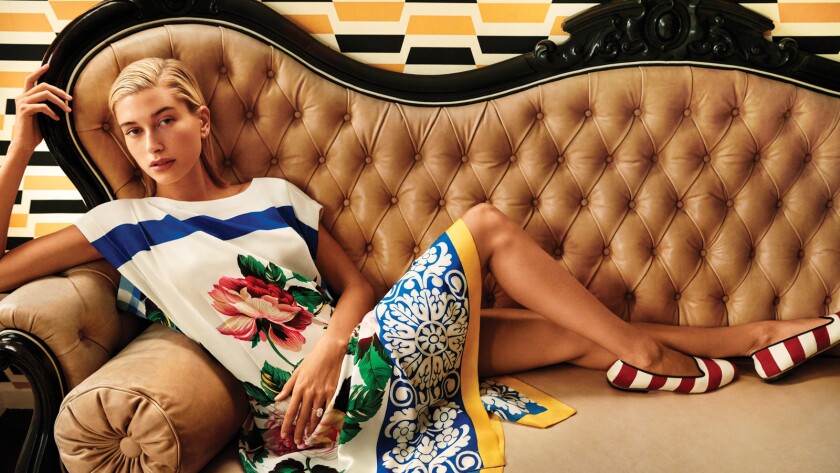 Contemporary Italian brand Weekend Max Mara has partnered with noted interior designer Anthony Baratta on a 12-piece capsule collection for spring designed to reflect the easy upscale vibe of summer East Coast retreats. The Nantucket offering includes oversized gingham, strong florals and the sorts of patterns seen on precious blue-and-white Chinese porcelain — the sorts of design elements used in the luxurious summer estates on the Eastern Seaboard that Baratta is known for. The collection, which is priced at $175 and up, extends to new variations of the Pasticcino handbag as well as cotton canvas slippers, and overall capsule colors range from a crisp pastel blue to an egg yolk yellow.
For the record:
8:55 AM, Feb. 08, 2019A previous version of this story reported that bra maker Harper Wilde was based in New York. The brand is based in Los Angeles.
The collection is available for pre-order and can be purchased in-store at Weekend Max Mara at South Coast Plaza, the fashion brand's only U.S. retail location, and on weekendmaxamara.com beginning in March.
Weekend Max Mara, South Coast Plaza, 3333 Bristol St., Costa Mesa, weekendmaxmara.com
Commonwealth Proper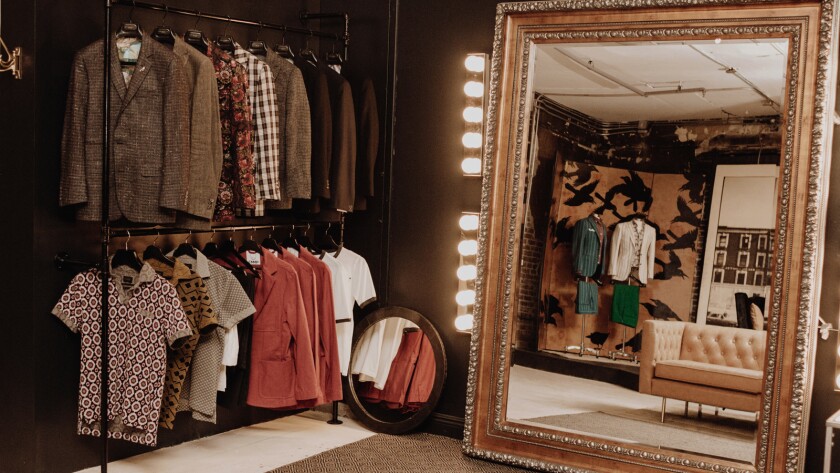 Custom menswear brand Commonwealth Proper, also known as CMMP, opened its first West Coast location in late January in a 750-square-foot space in downtown Los Angeles' Arts District.
The Philadelphia-based brand, which has sister stores in Pittsburgh and Atlanta, offers appointment-only, made-to-measure services using a mix of luxury Italian fabrics, including those from Loro Piana, as well as quirky end-stock and vintage fabrics.
"We have thousands of fabrics, but we have our own perspective on color and style," said Craig Arthur von Schroeder, founder of CMMP. "For Los Angeles, we have more lightweight fabrics instead of heavy tweeds." The company also does collaborations with tattoo artists and others to create fabrics used for linings, and offers a small ready-to-wear selection.
Mike Scocozza, showroom manager of CMMP's new Los Angeles location, agreed that while L.A. was not a traditional suit market, new customers to the shop have been seeking out sports blazers and technical pants. Highlights in the line include its multi-pocketed Dash jacket, an unconstructed blazer designed for everyday wear. Many of the pieces are tailor-made within a few miles of the new space. Turnaround times for the customized offerings are four to six weeks. Prices start at $245 for shirts and $1,950 for suits.
Commonwealth Proper, 305 S. Hewitt St., Los Angeles, commonwealthproper.com
Harper Wilde
Environmental consciousness and inclusive sizing are key trends in retail — and both are being embraced by Harper Wilde. This month, the women's bra brand extended its offering to cup sizes from A to F and sizes up to 42. The Los Angeles-based brand has also partnered with L.A.-based For Days, the zero-waste, closed-loop T-shirt company; as a result of the collaboration, Harper Wilde customers can send any brand of their old bras to For Days to recycle and keep out of landfills.
New launches from the forward-thinking company include its Ruth Bader Ginsburg-inspired Notorious RBG bra, embroidered with the words "When there are nine," and a blush-colored bra inspired by Rep. Alexandria Ocasio-Cortez (D-N.Y.) with her motto, "Do it anyway." Harper Wilde bras start at $40.
Harper Wilde, harperwilde.com
Uncommon James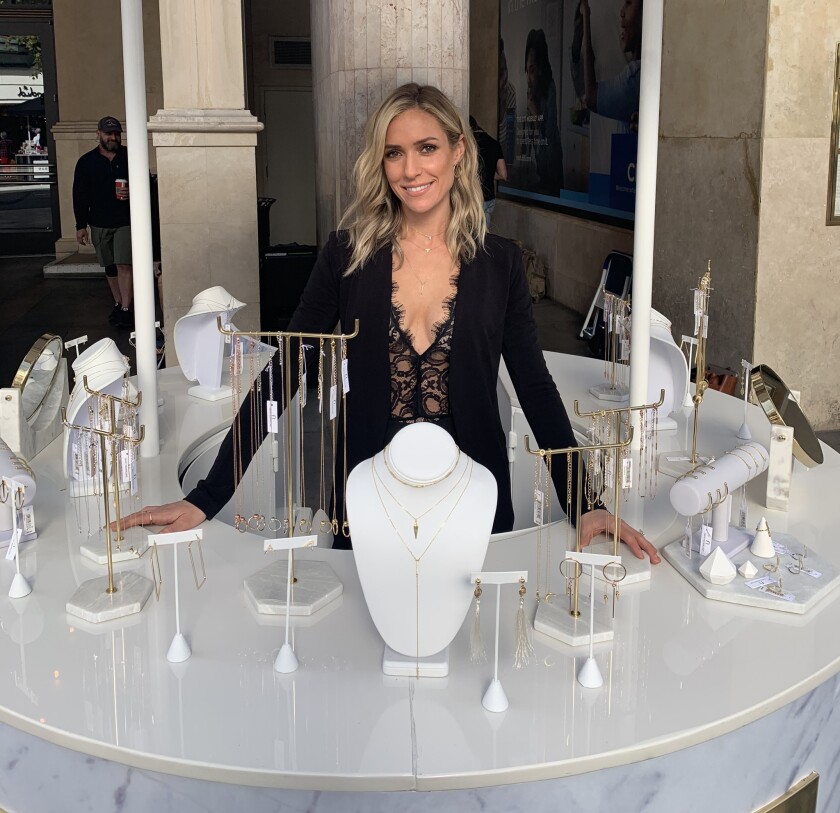 Uncommon James, the fashion and accessory brand founded by "The Hills" alum Kristin Cavallari, has extended its pop-up stint at the Grove. It is now running through end of June. The space currently stocks jewelry, including delicate neck chains adorned with tiny charms and the label's "Black Swan" earrings of gold-plated brass and black feathers. Everything in the line is less than $100.
Cavallari said the jewelry is designed for day-to-night use. As a pop-up bonus, she has included pieces from her children's clothing line, Little James, in the mix. (James is her brother's name as well as the middle name of her daughter.)
Uncommon James pop-up, the Grove, 189 the Grove Drive, Los Angeles, uncommonjames.com
Pixi Beauty
Pixi Beauty, the London-based skin-care and cosmetics brand founded by makeup artist Petra Strand, has opened its new Los Angeles flagship, which, at 425 square feet, is less than half the size of its previous Venice location.
"Our Abbott Kinney location was more of a retail and branding play," said company president Felix Strand. "Here, let's integrate everything and get the real experience of Pixi going."
The December opening coincides with the brand's extensive product expansion. In mid-January, it released more than 90 new products — the most it's ever rolled out at one time in its two-decade history. These include extensions to its top-selling Glow line, including a Cleansing Gel ($18) as well as its In-Shower Steam Facial ($22). Specifically for spring, there is a series of long-wearing MatteLast Liquid Lip shades ($14) available.
Strand said the new products were a way to "create unique and interesting products around our families of products, to build out the regimens around the ingredients that our customers already love." Also, in mid-February, the products will be available at about 1,800 Target stores in which Pixi is already sold as well as in Anthropologie and Urban Outfitters.
Pixi Beauty, Westfield Century City, 10250 Santa Monica Blvd., Los Angeles, pixibeauty.com
Lightbox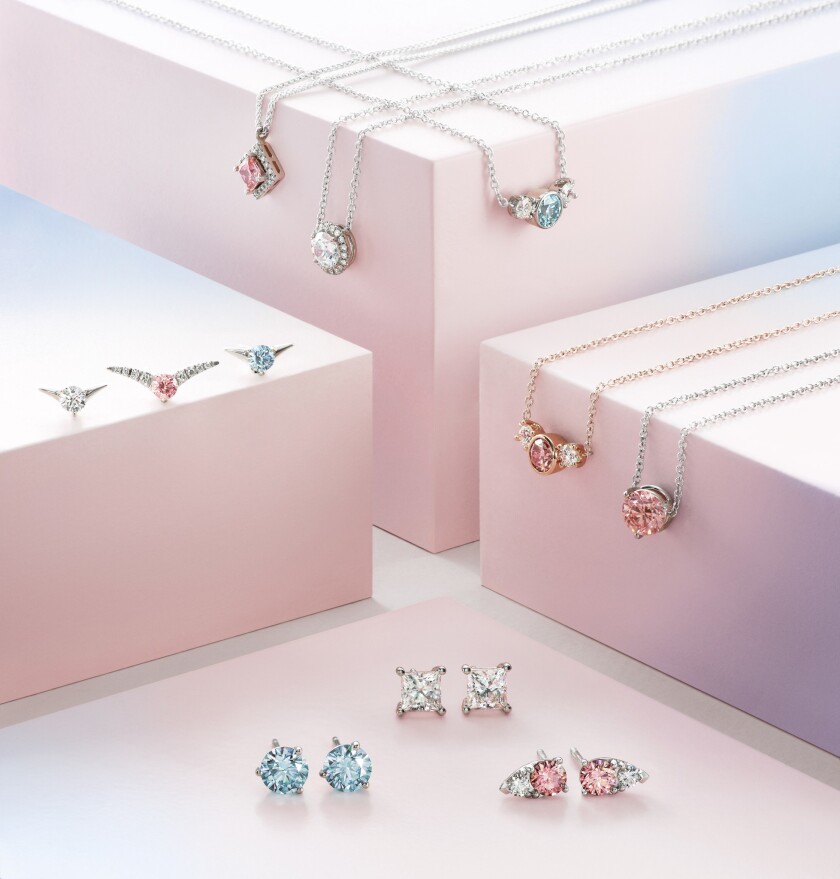 Lightbox, part of the De Beers Group diamond empire, is bringing its lab-grown diamonds to Los Angeles for the first time in advance of Valentine's Day. The faux diamonds — many in pretty pale blue and pink shades — are designed to replicate the real thing but at a fraction of the cost. The pop-up, which is going until Feb. 14, will feature pieces such as heart-shaped solitaire earrings and single stones suspended from slender chains. All the settings are either silver or 10-karat gold. The pieces will be showcased in a 20-by-20-foot cube, itself in colors of blue, pink and white. Prices start at $200 for a quarter-karat stone and go to $800 for a one-karat.
Lightbox, Westfield Century City, 10250 Santa Monica Blvd., Los Angeles, lightboxjewelry.com
The Harmonist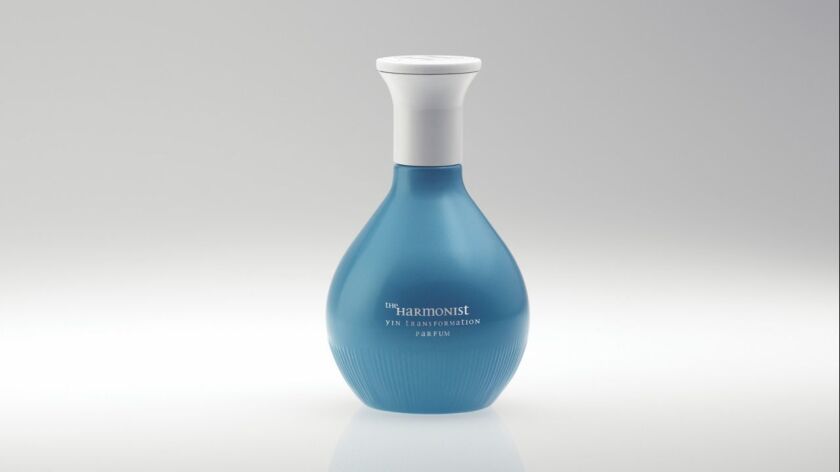 The Harmonist, a homegrown luxury bespoke parfumerie on Melrose Avenue, will celebrate its new partnership with Barneys New York in Beverly Hills from noon to 4 p.m. Feb. 15 with a fund-raising event and new fragrance launch. The Harmonist is known for its highly customized scents. Shoppers are aligned with elements such as earth, metal, water, wood and fire, and a scent is blended for them depending on which element they resonate with. The service will be available at the Barneys event, alongside the brand's latest fragrance, Yin Transformation, with calypso orchid, Bulgarian rose, almond milk and white musk ($305). The Champagne-and-canapes affair is open to the public. Shoppers will receive a scented candle with any fragrance purchase, and 25% of sales will be donated to WIZO, a female-run foundation which supports education and social services in Israel.
The Harmonist, Barneys New York, 9570 Wilshire Blvd., Beverly Hills, theharmonist.com
Clinique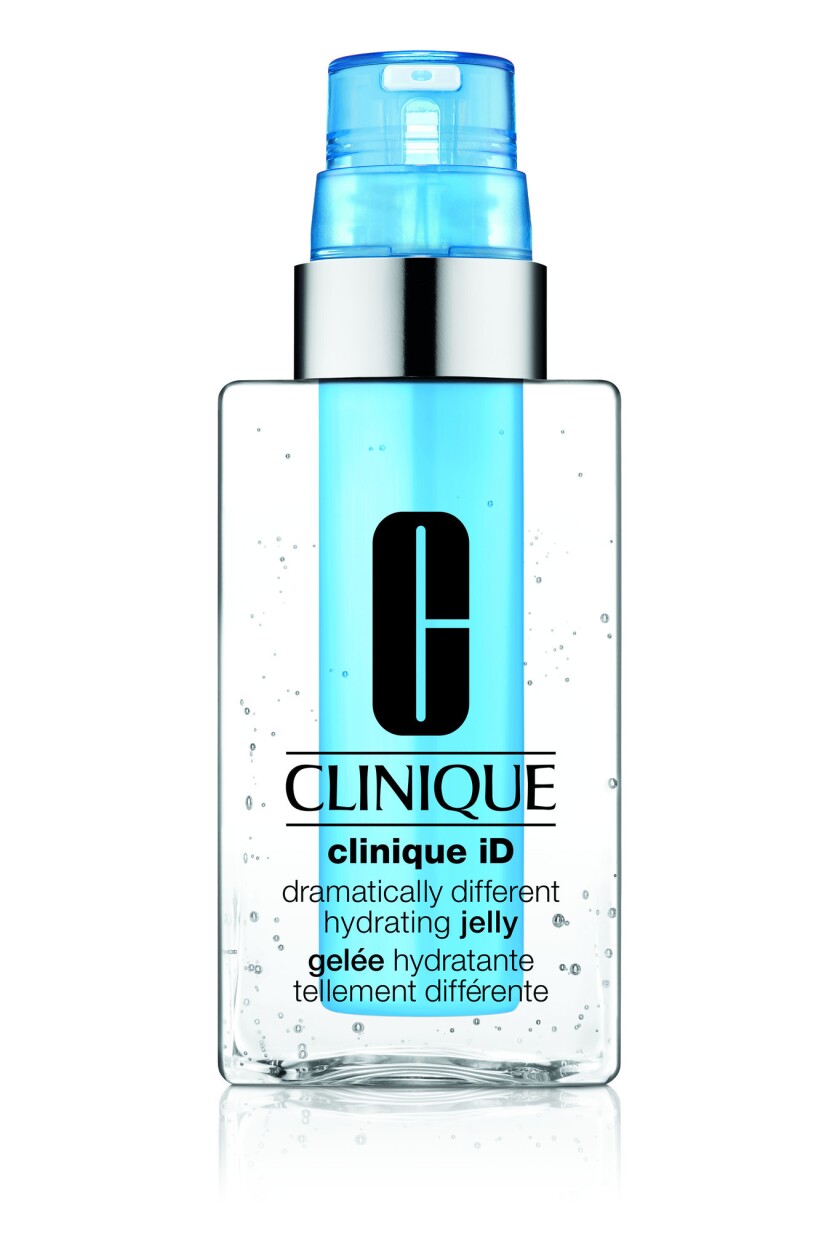 In a time of increased customizing of fashion and beauty products, Clinique is bringing its new Clinique iD to Los Angeles on Feb. 16 and 17, allowing shoppers to test and try different formulations. The line, which officially bowed in December, includes a hydrating jelly, moisturizing lotion and oil-control gel. Each base product is then mixed with one of five active concentrate cartridges formulated for specific skin concerns (refining pores, smoothing out fine lines, evening out skin tone). According to Clinique, the goal is to take the guesswork out of buying skin-care products and to choose products that do specifically what you need them to. All the products are free of parabens and fragrances. Each cartridge is $39.
Clinique iD pop-up, the Grove, 189 the Grove Drive, Los Angeles, clinique.com
For fashion news, follow us at @latimesimage on Twitter.
---