Easy low-calorie recipes: 22 meals with less than 500 calories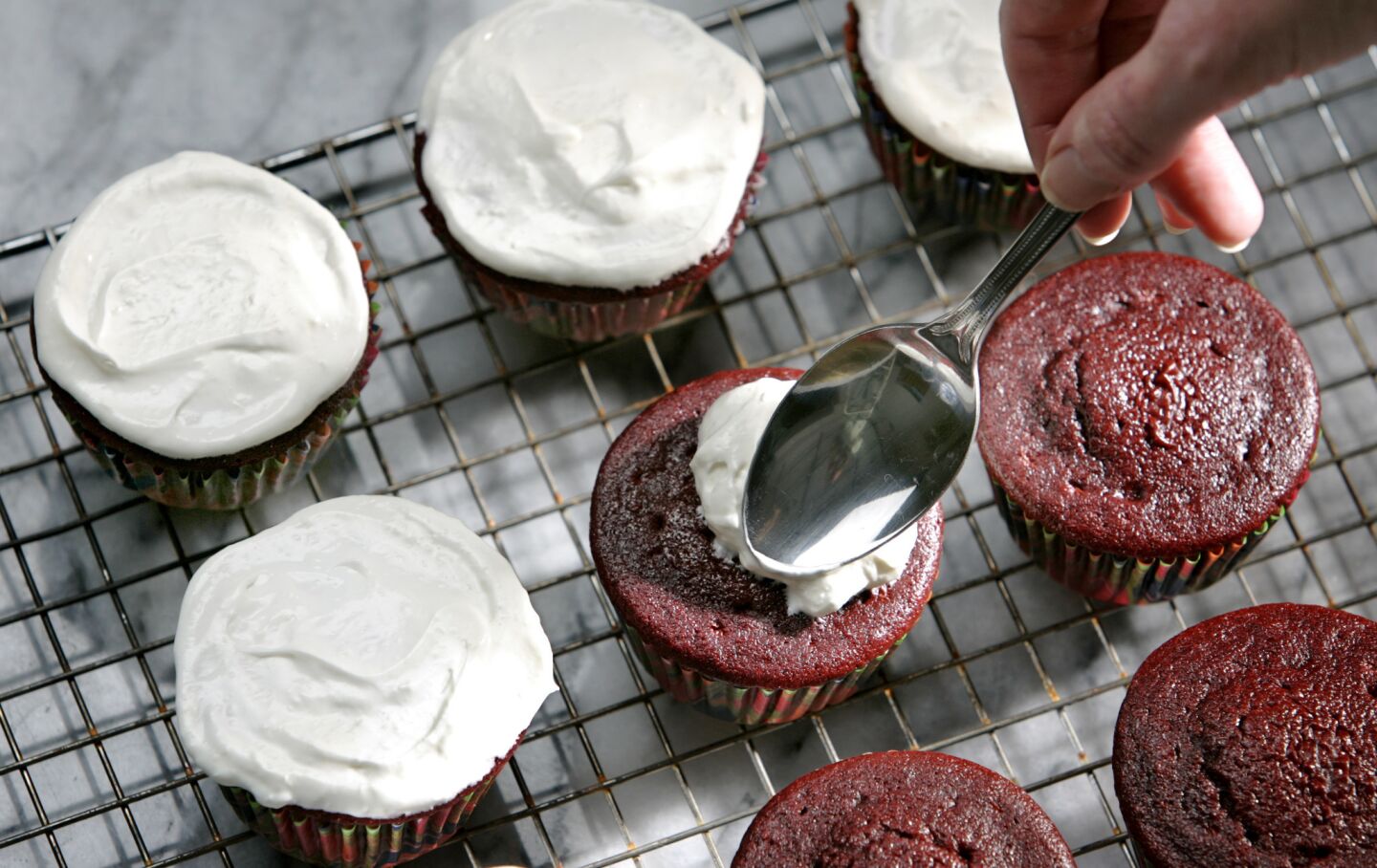 This recipe for chocolate-y, red velvet cupcakes actually clocks in at less than 150 calories, for those watching their figure.
(Ricardo DeAratanha / Los Angeles Times)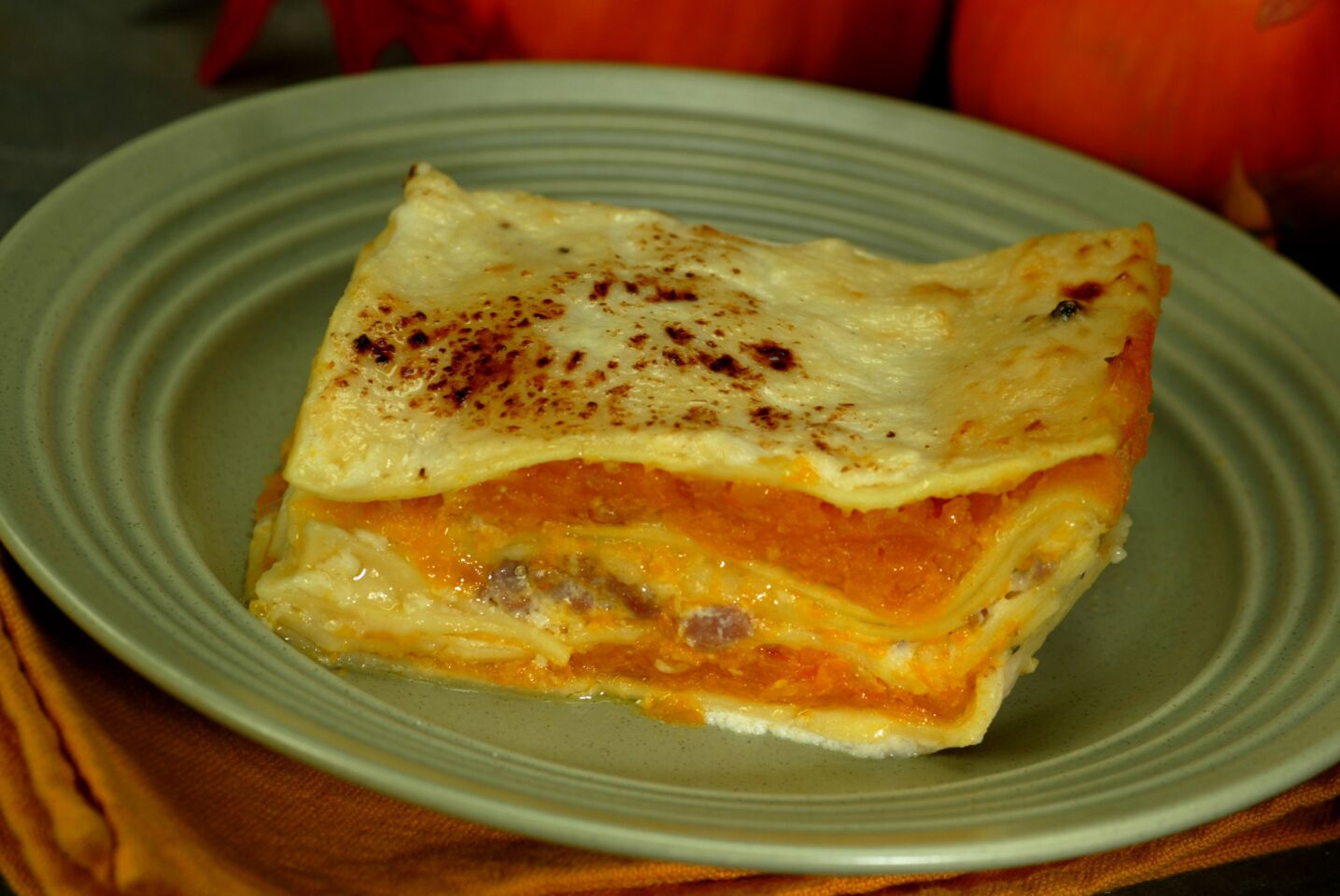 Yes, this lasagna is less than 500 calories per serving. Dig in.
(Bryan Chan / Los Angeles Times)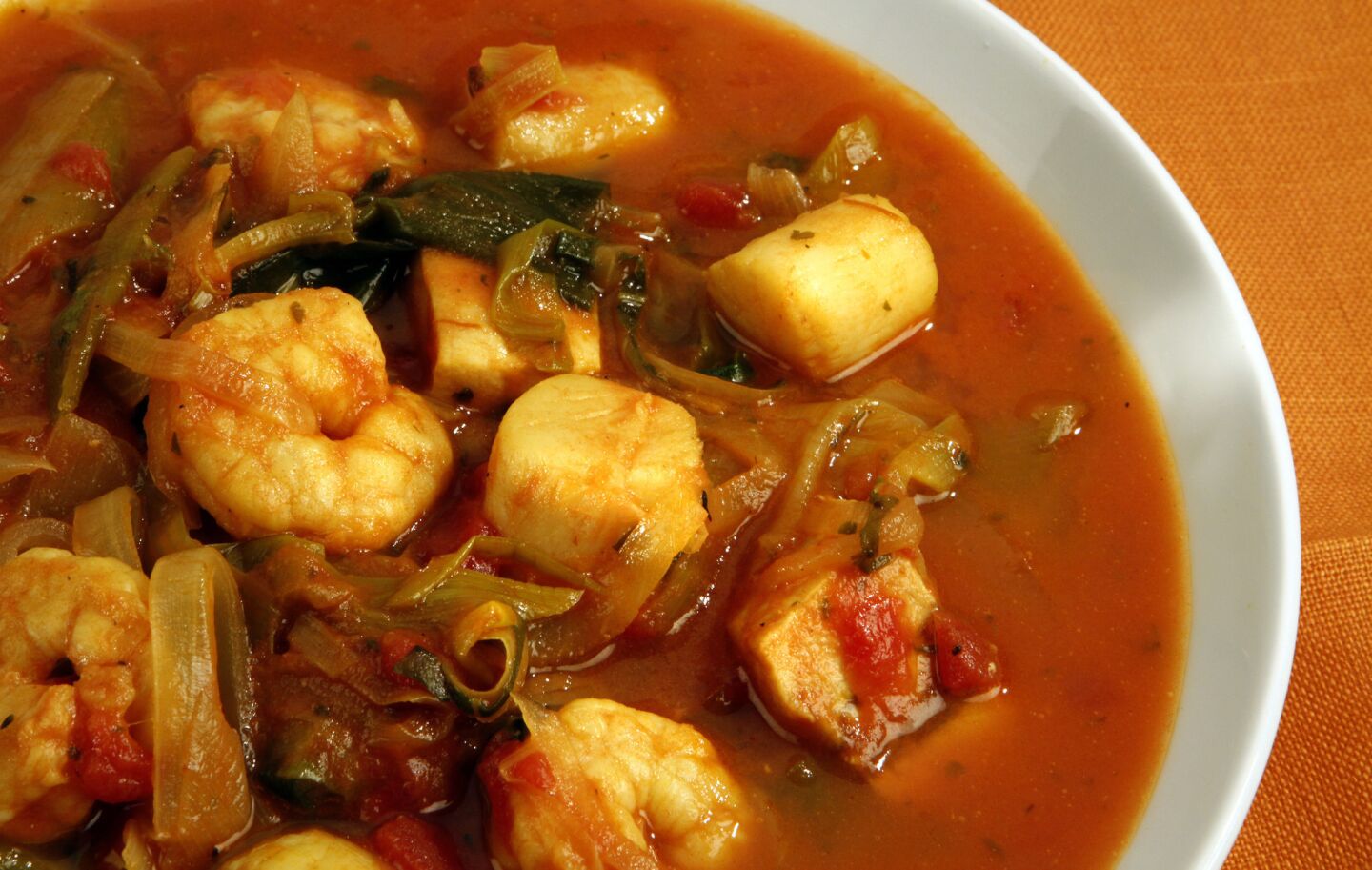 It may take a little work prepping the ingredients, but Ciopinot's take on the classic cioppino contains a lot of flavor in just a few simple steps.
Recipe: Ciopinot's no work cioppino
(Glenn Koenig / Los Angeles Times)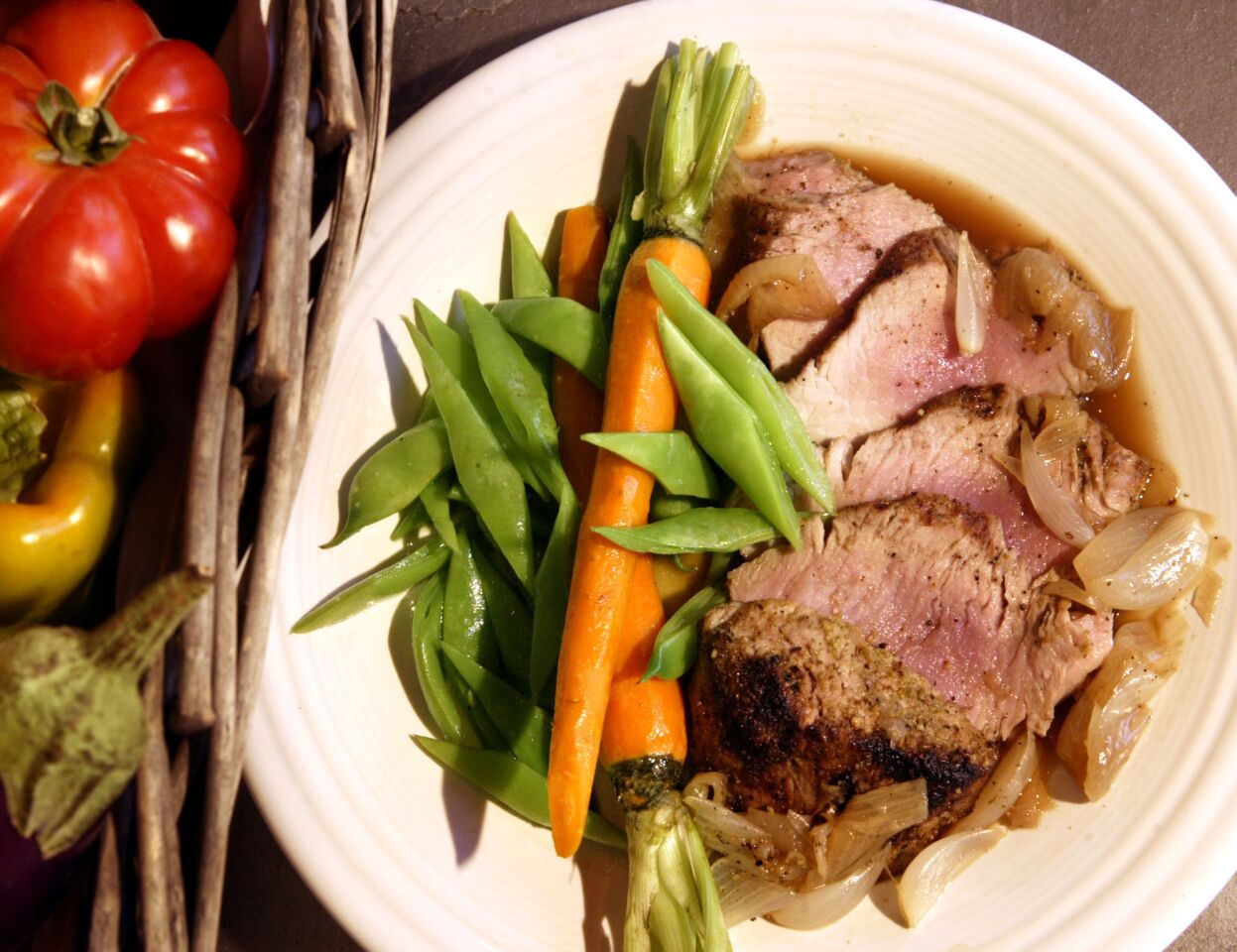 Cured pork tenderloin with rosemary, bay laurel and roasted shallot broth.
(Lawrence K. Ho / Los Angeles Times)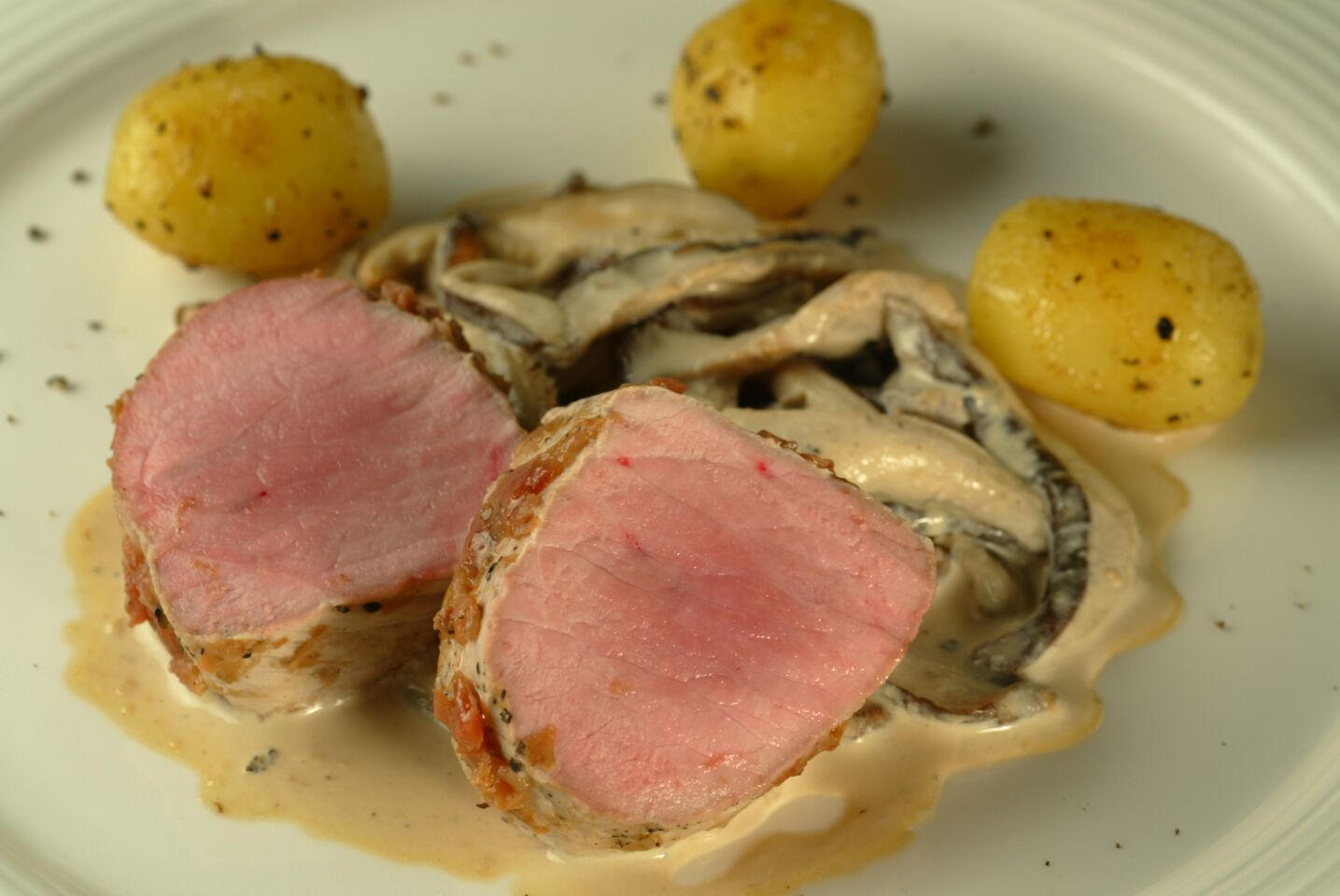 Poached Kurobuta tenderloin with pickled plum, shiitake mushrooms and potatoes.
(Bryan Chan / Los Angeles Times)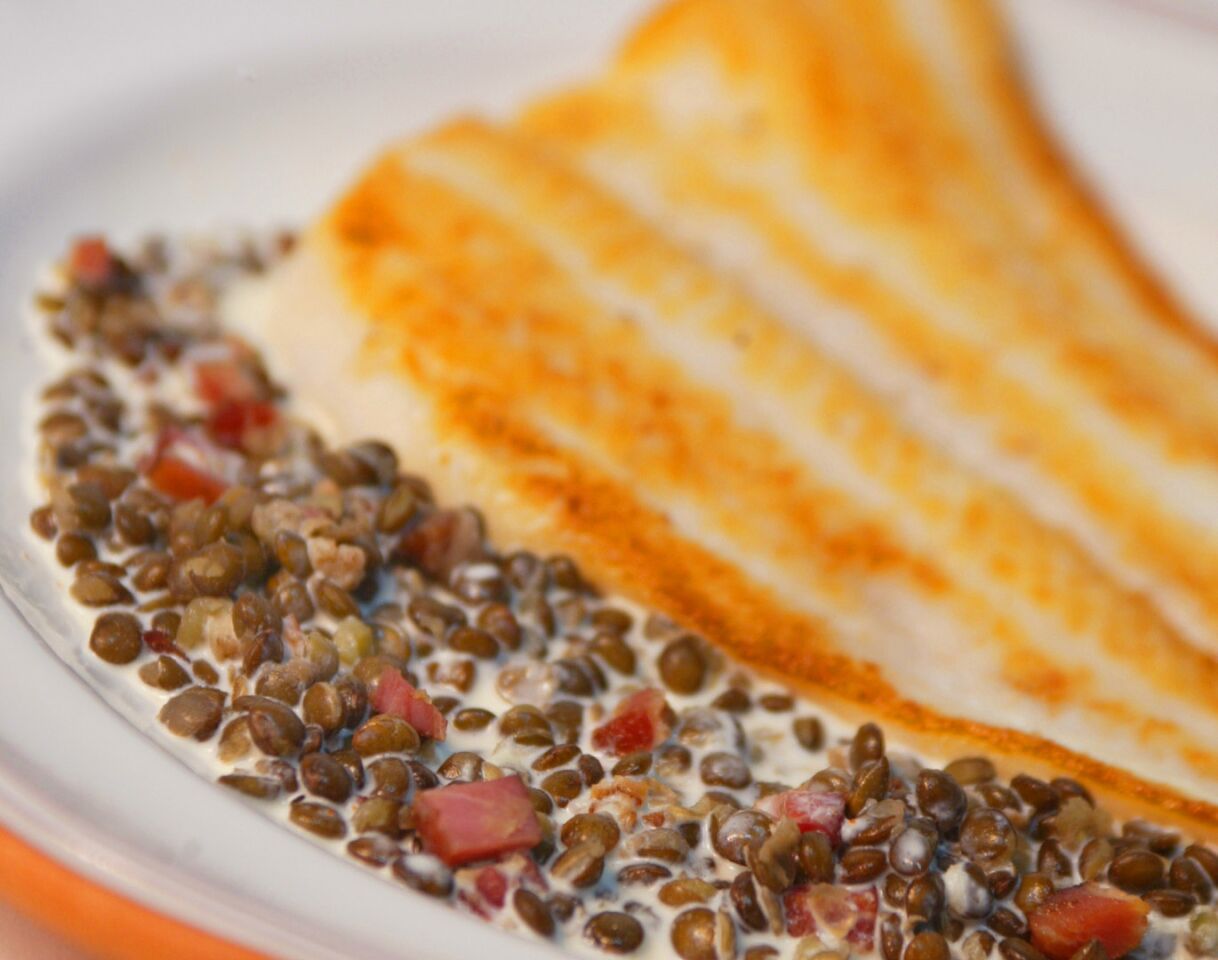 Sole with Beluga lentils and rosemary cream.
(Richard Hartog / Los Angeles Times)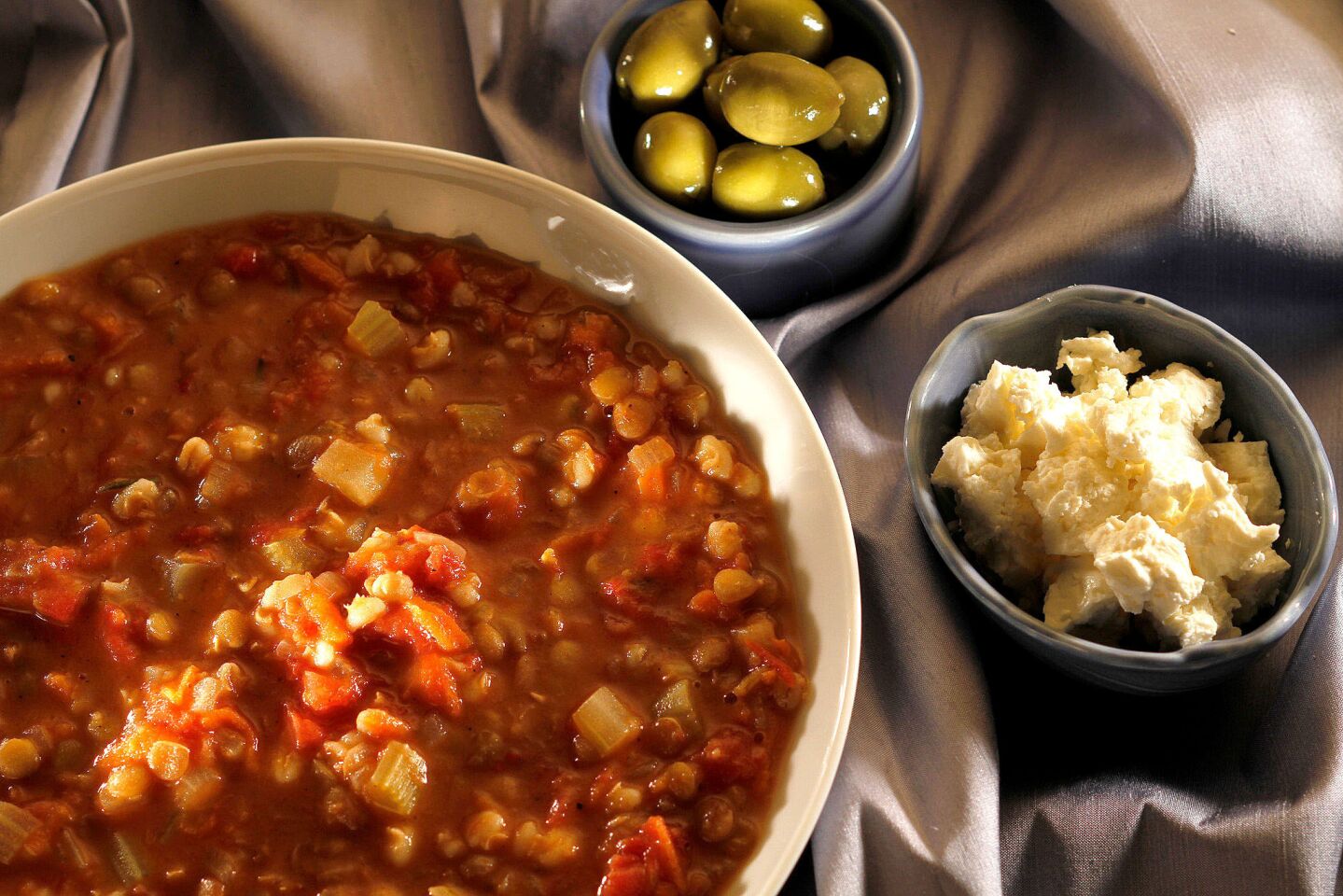 Lentil and barley stew
(Kirk McKoy / Los Angeles Times)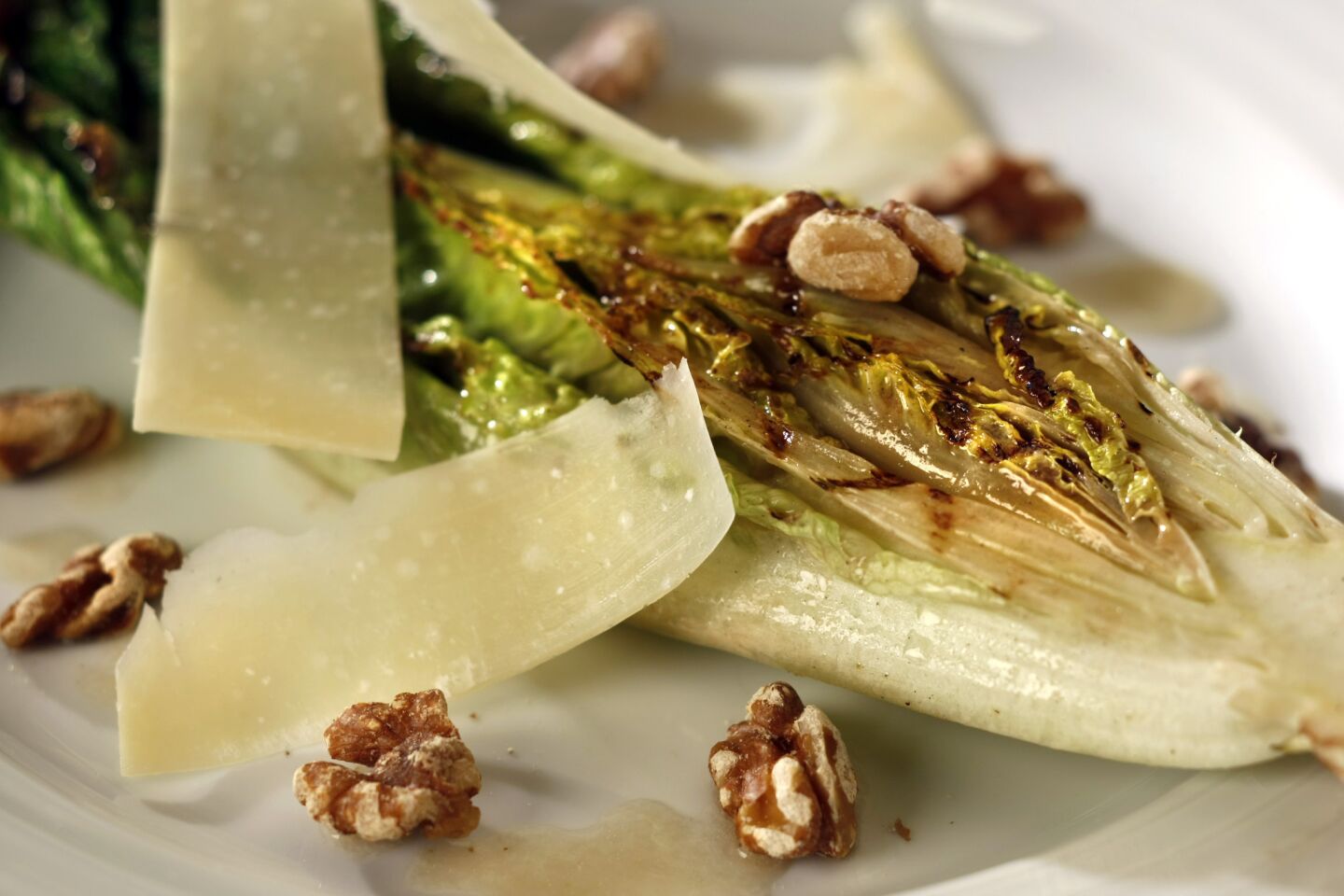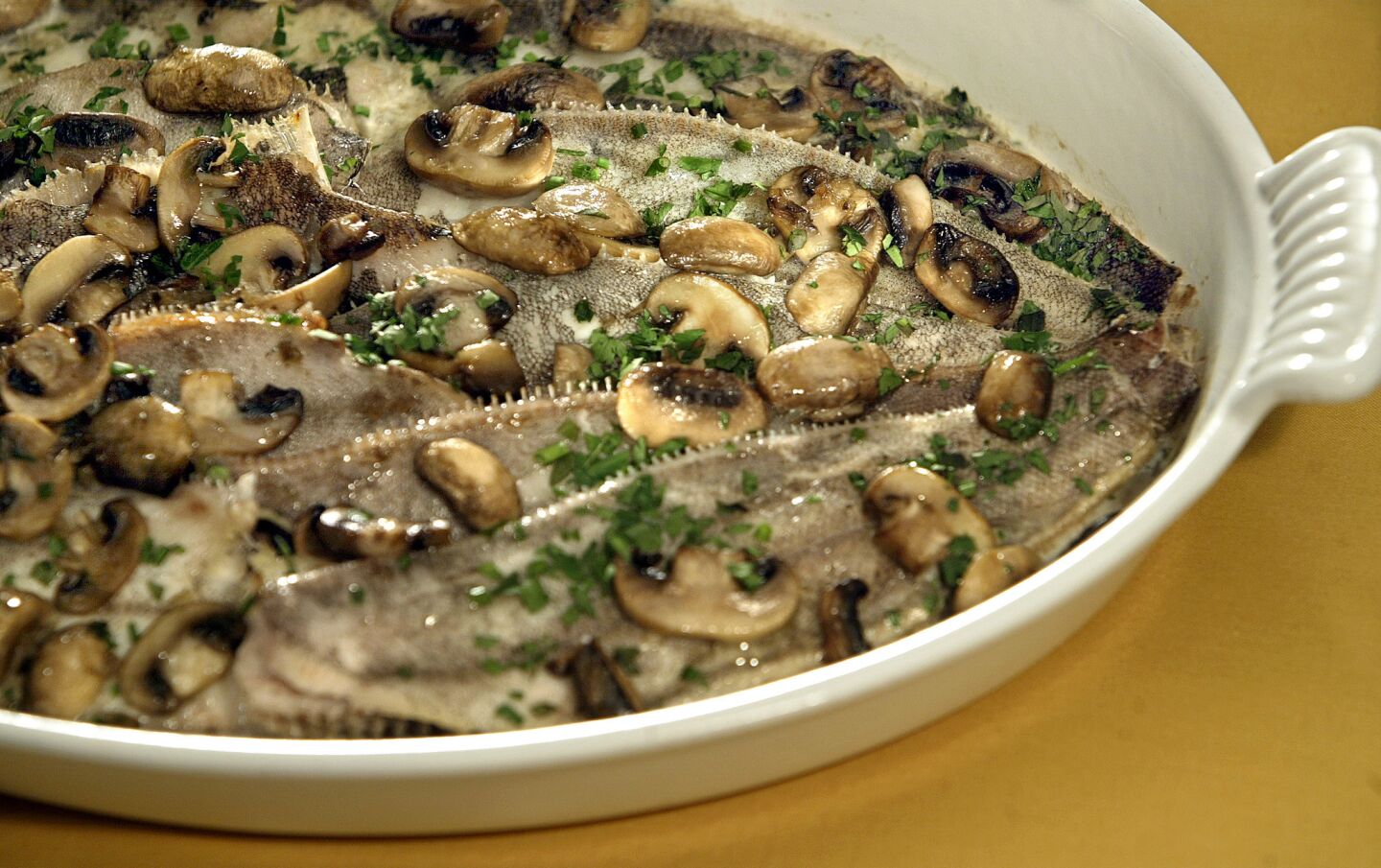 Rex sole baked with mushrooms and cream.
(Mel Melcon / Los Angeles Times)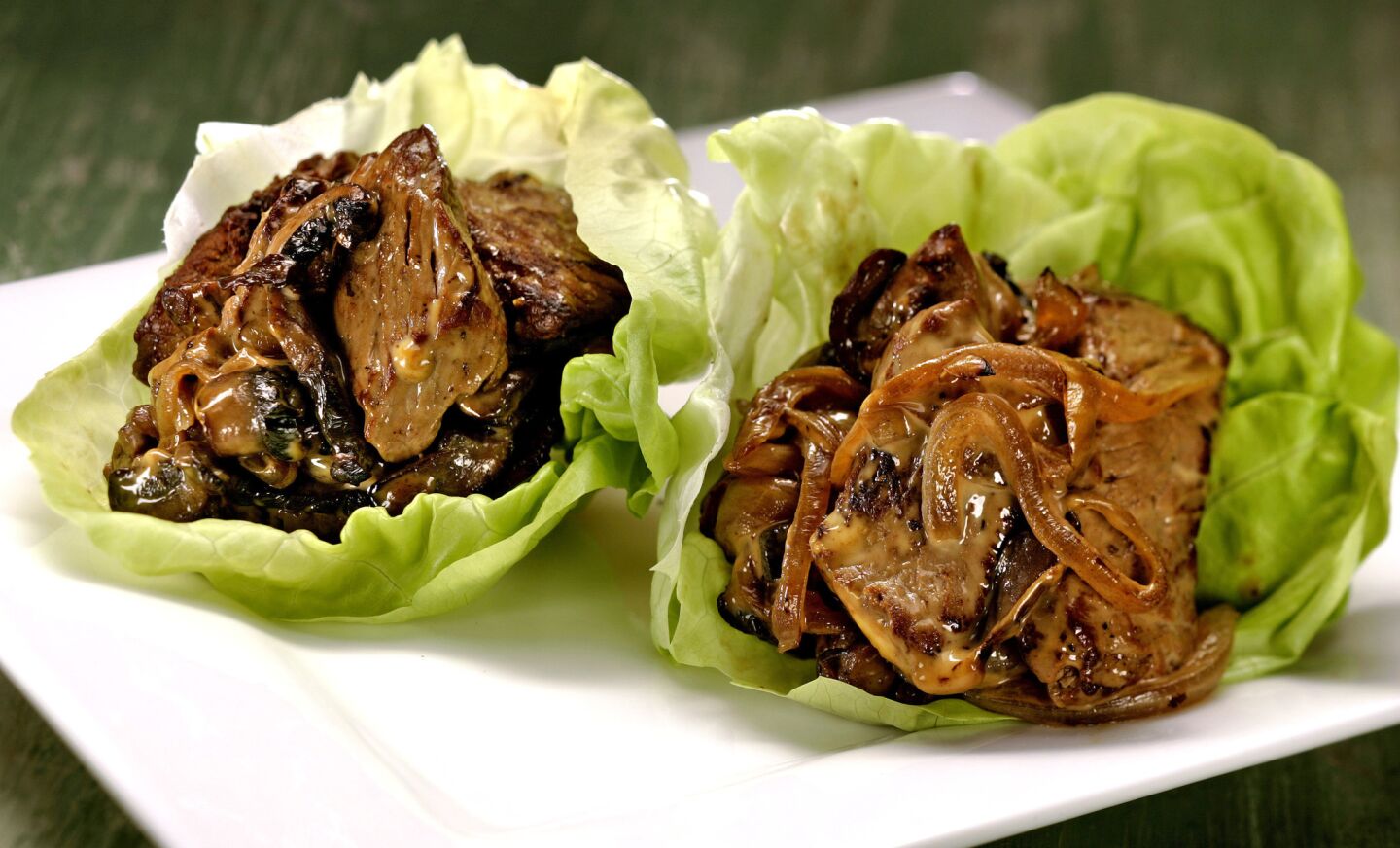 Philly cheesesteak lettuce cups comes in at just under 200 calories per serving.
(Ricardo DeAratanha / Los Angeles Times)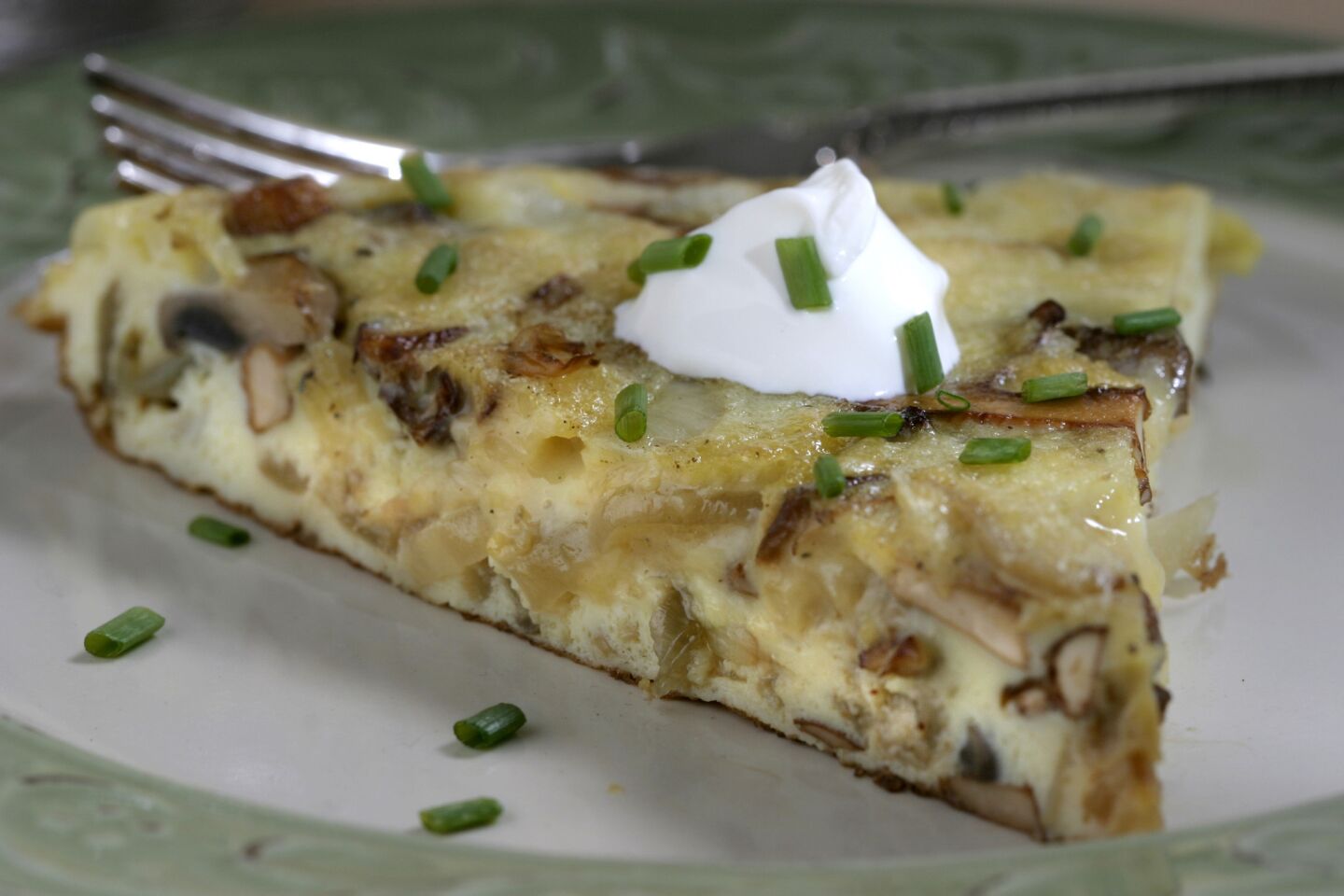 Thinly sliced wild mushrooms with tangy crème fraîche, Pecorino Romano, sliced garlic and shallot, and fresh herbs.
Recipe: Wild mushroom frittata
(Eric Boyd/Los Angeles Times)
Daube de Boeuf Provencale.
(Wally Skalij / Los Angeles Times)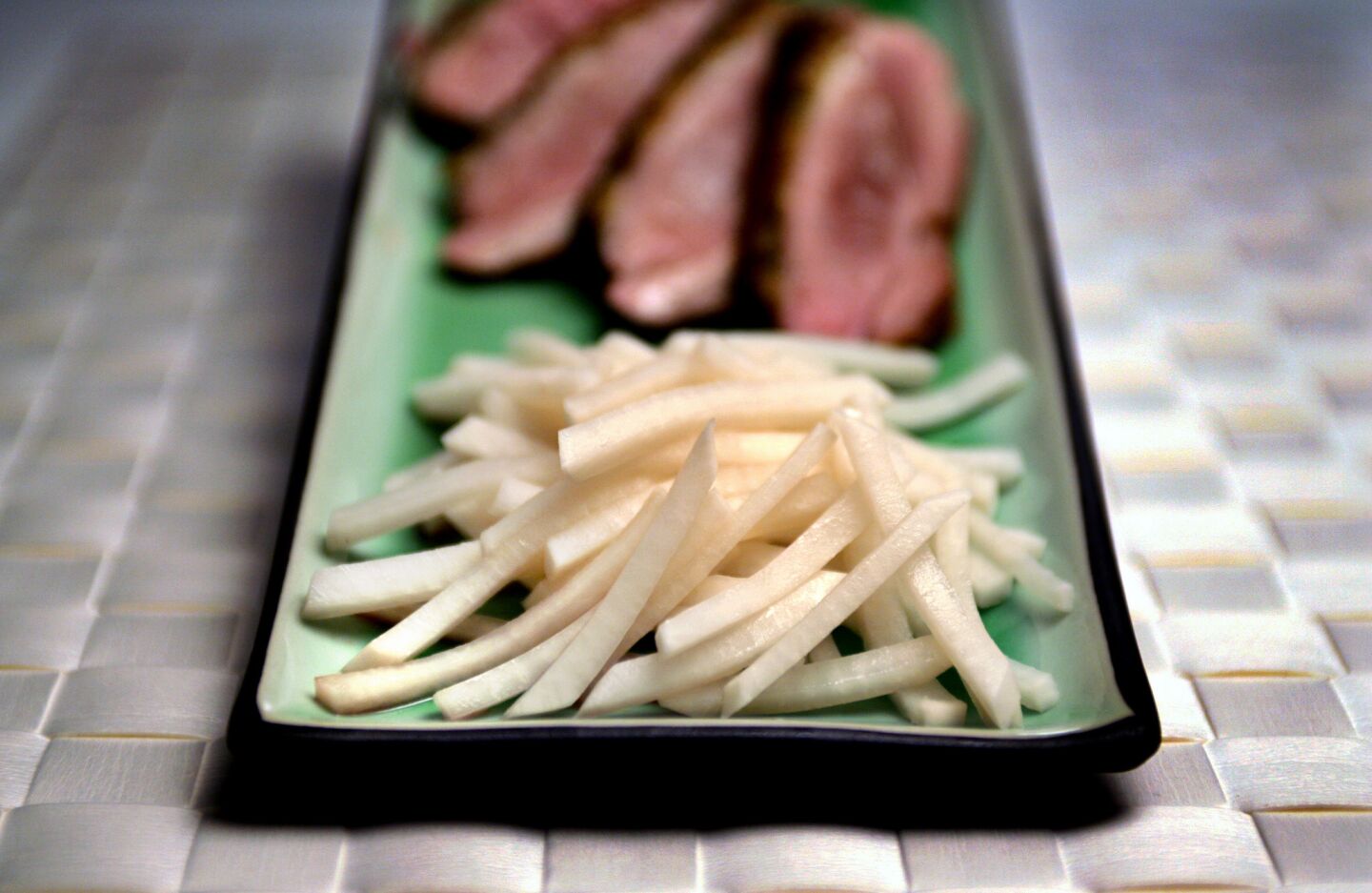 Pan-crisped duck breasts with turnip pickles.
(Wally Skalij / Los Angeles Times)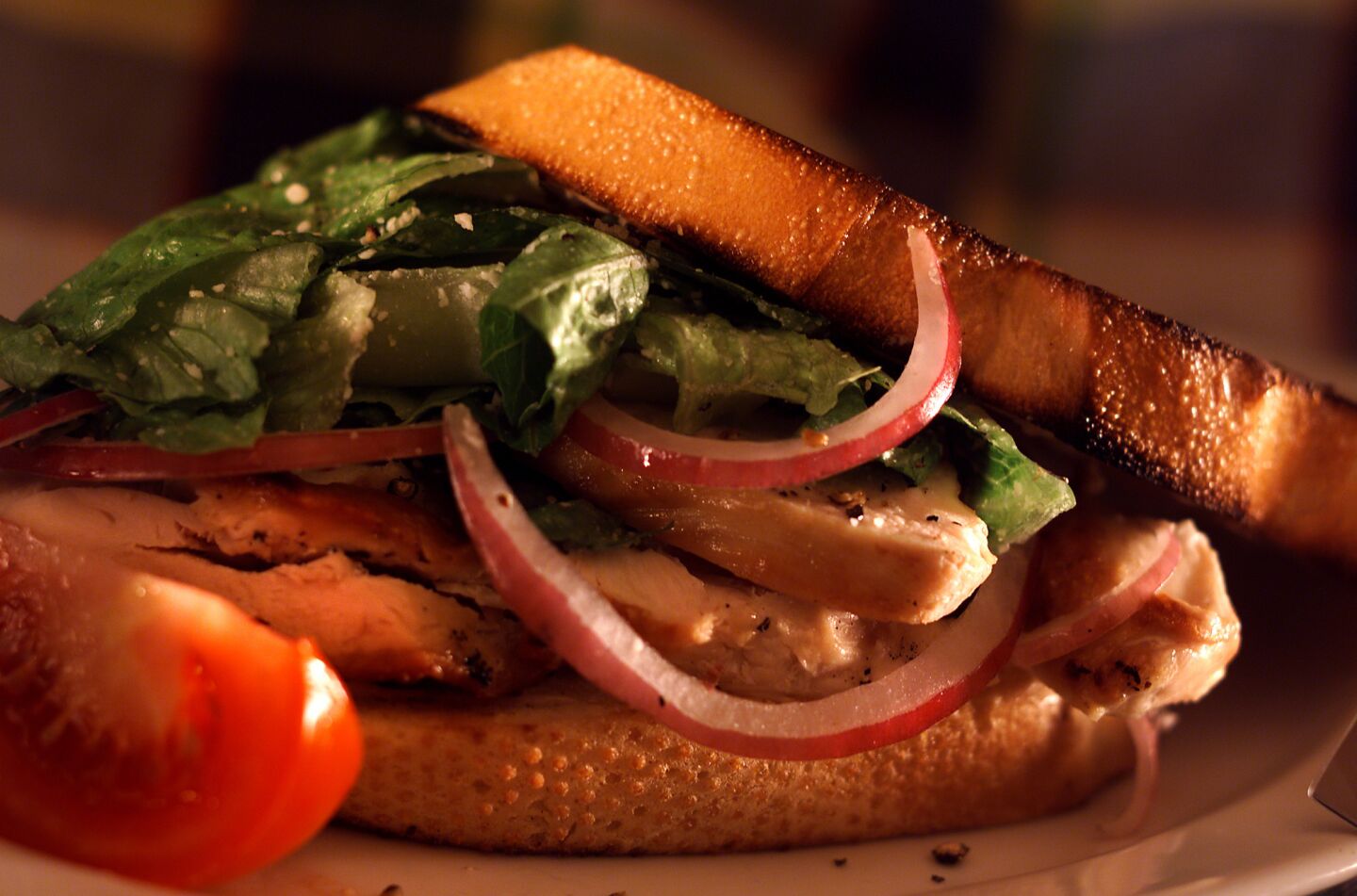 Caesar salad sandwiches with chicken.
(Kirk McKoy / Los Angeles Times)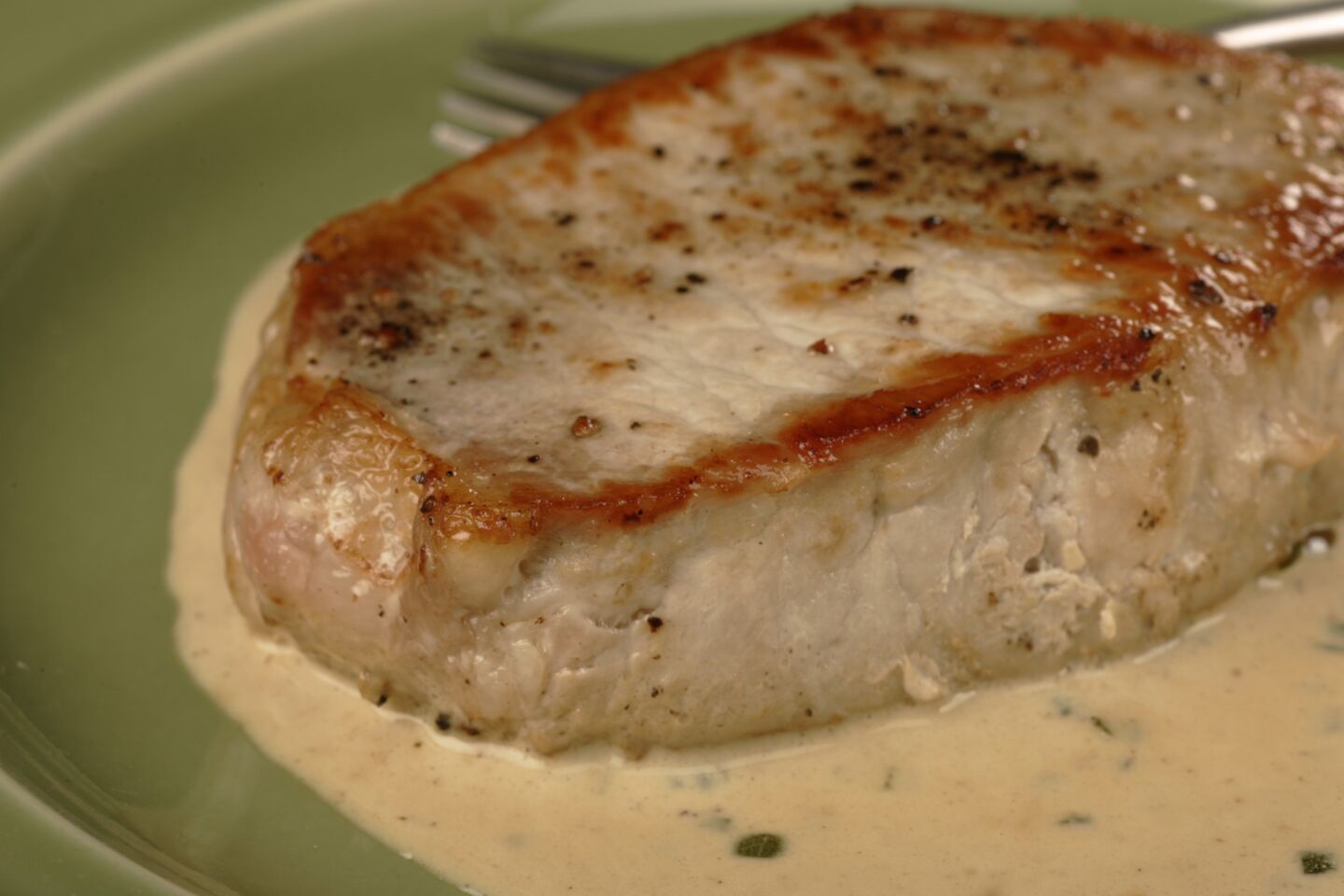 Pork chops with sage cream.
(Bryan Chan / Los Angeles Times)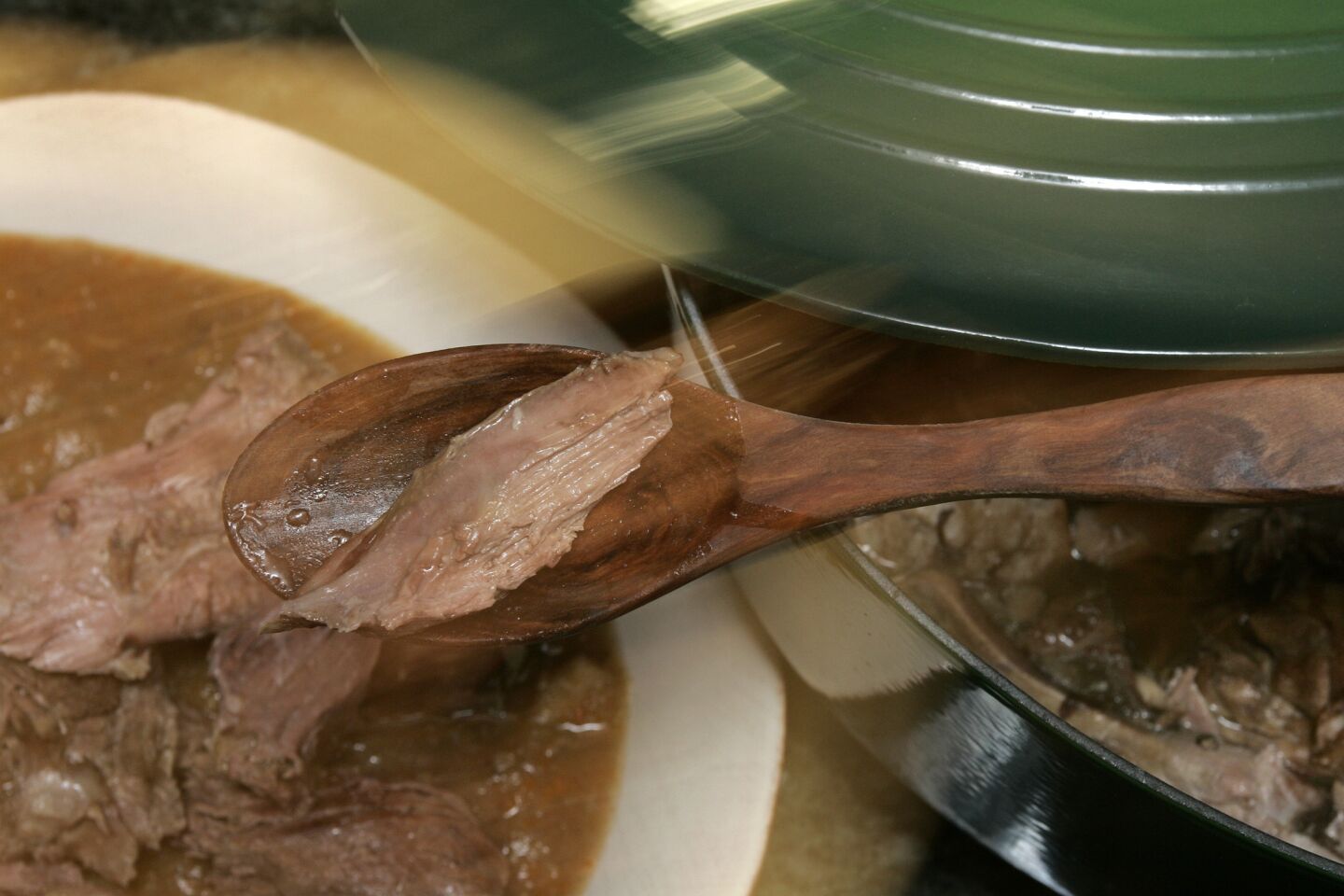 Gigot de sept heures d'hiver (winter seven-hour leg of lamb).
(Ricardo DeAratanha / Los Angeles Times)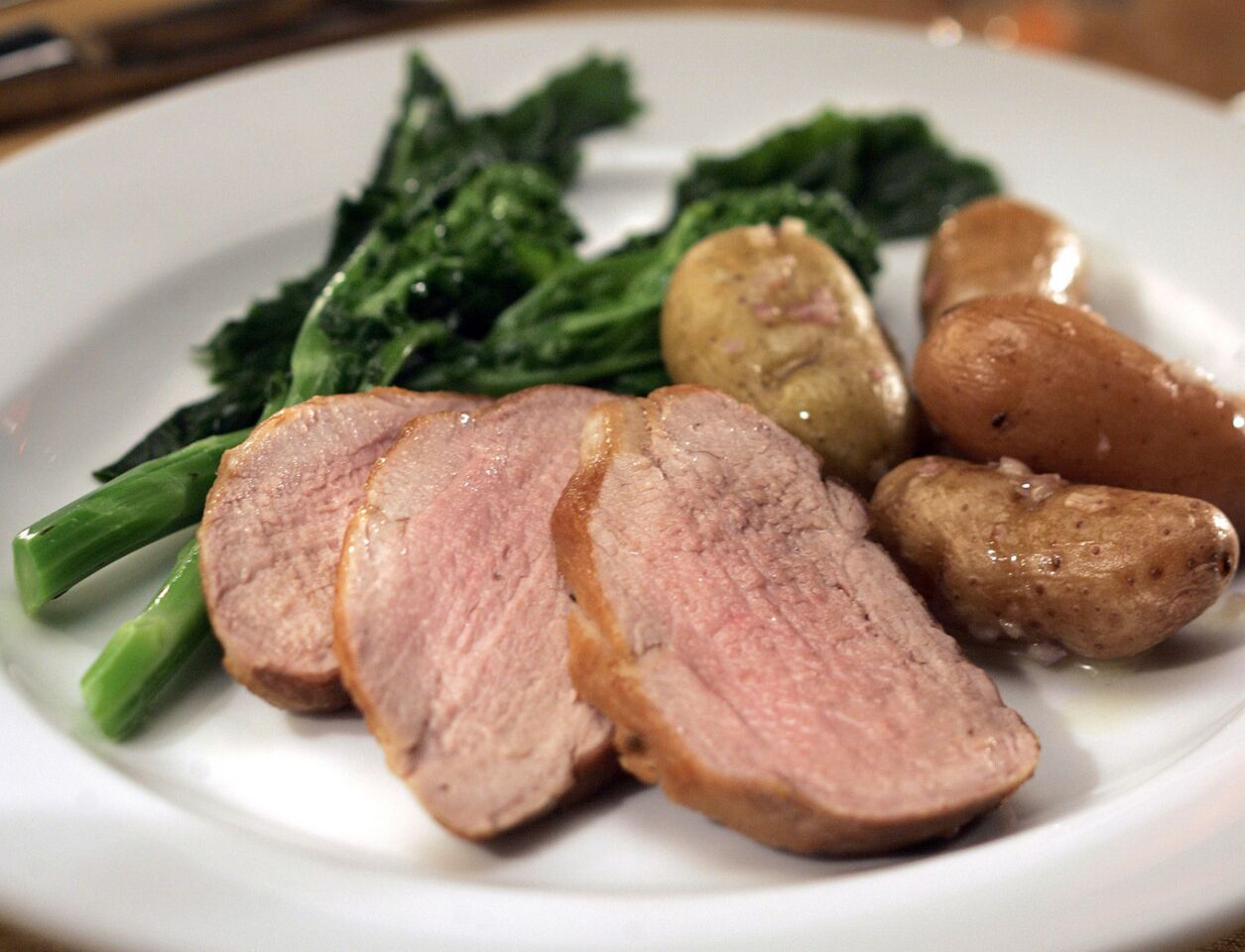 Pork tenderloin roasted in rosemary salt with with fingerling potatoes.
(Mel Melcon / Los Angeles Times)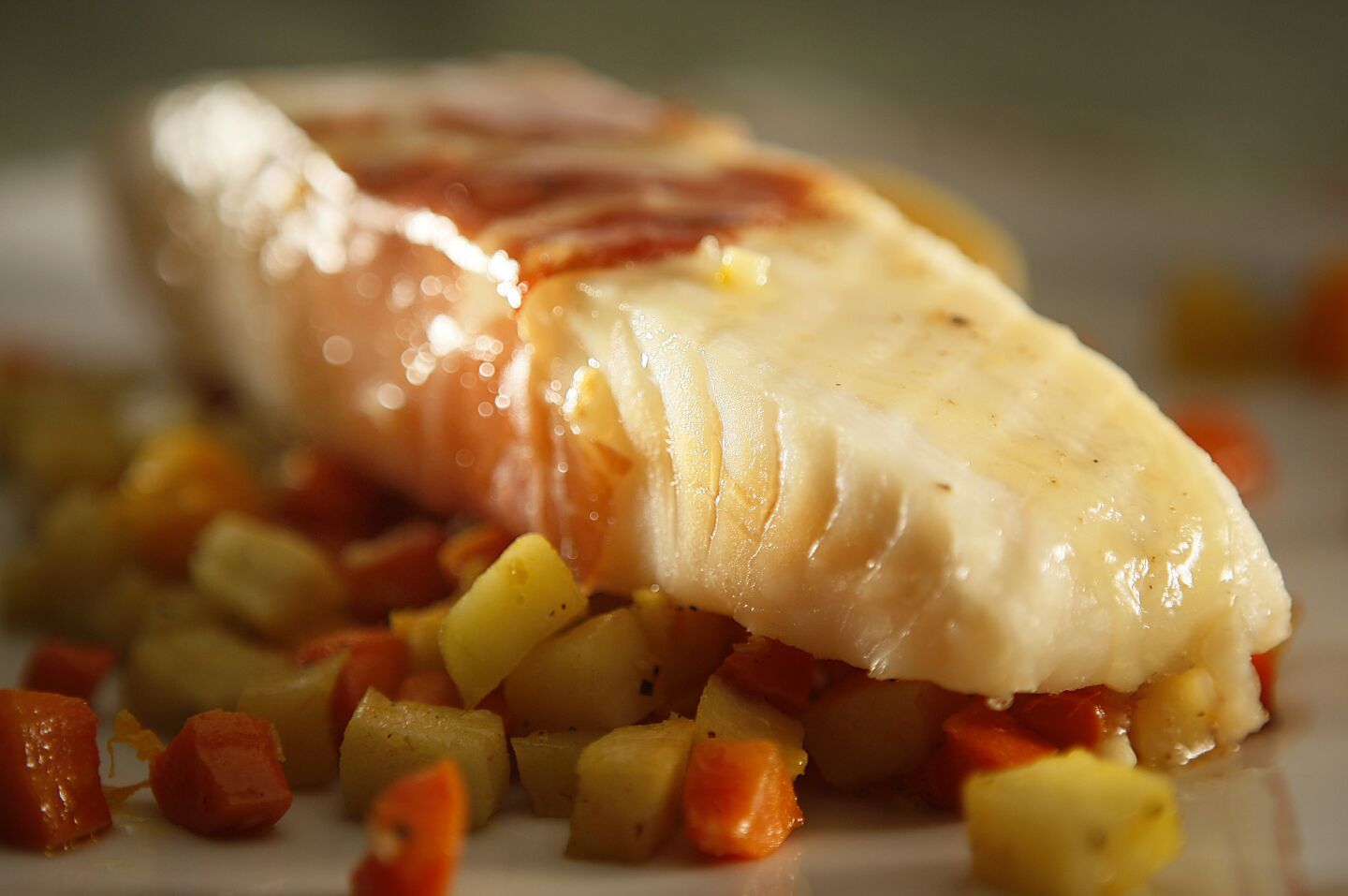 Prosciutto roasted bass with autumn vegetables
(Robert Gauthier / Los Angeles Times)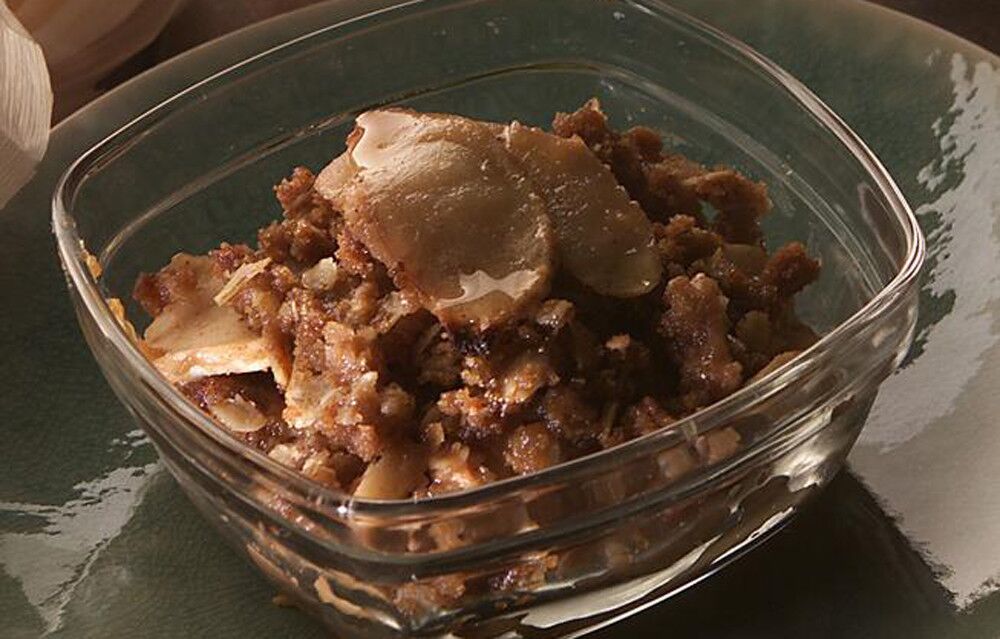 Baked apple crunch.
(Robert Gauthier / Los Angeles Times)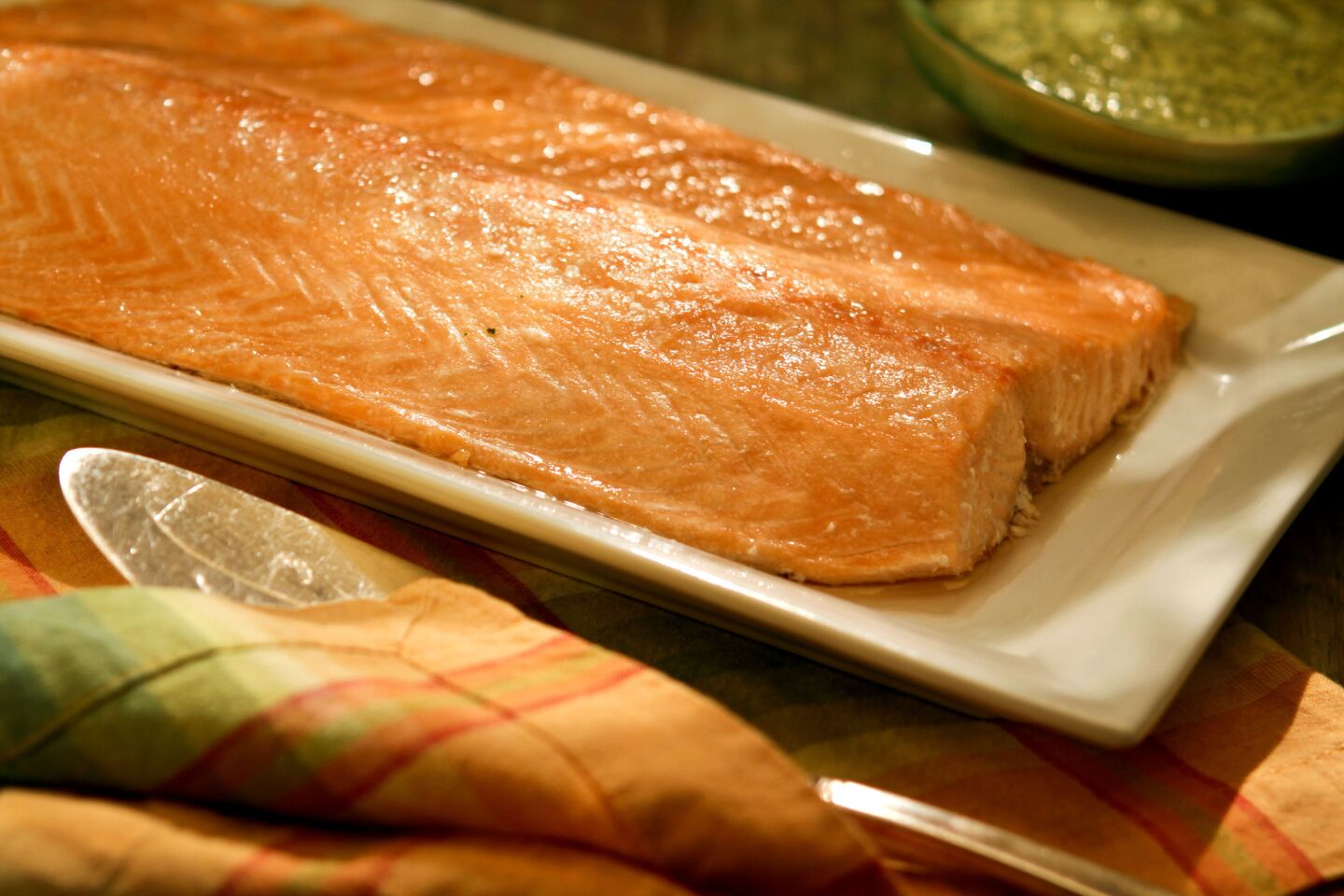 Red wine adds depth to this soup.
(Anne Cusack / Los Angeles Times)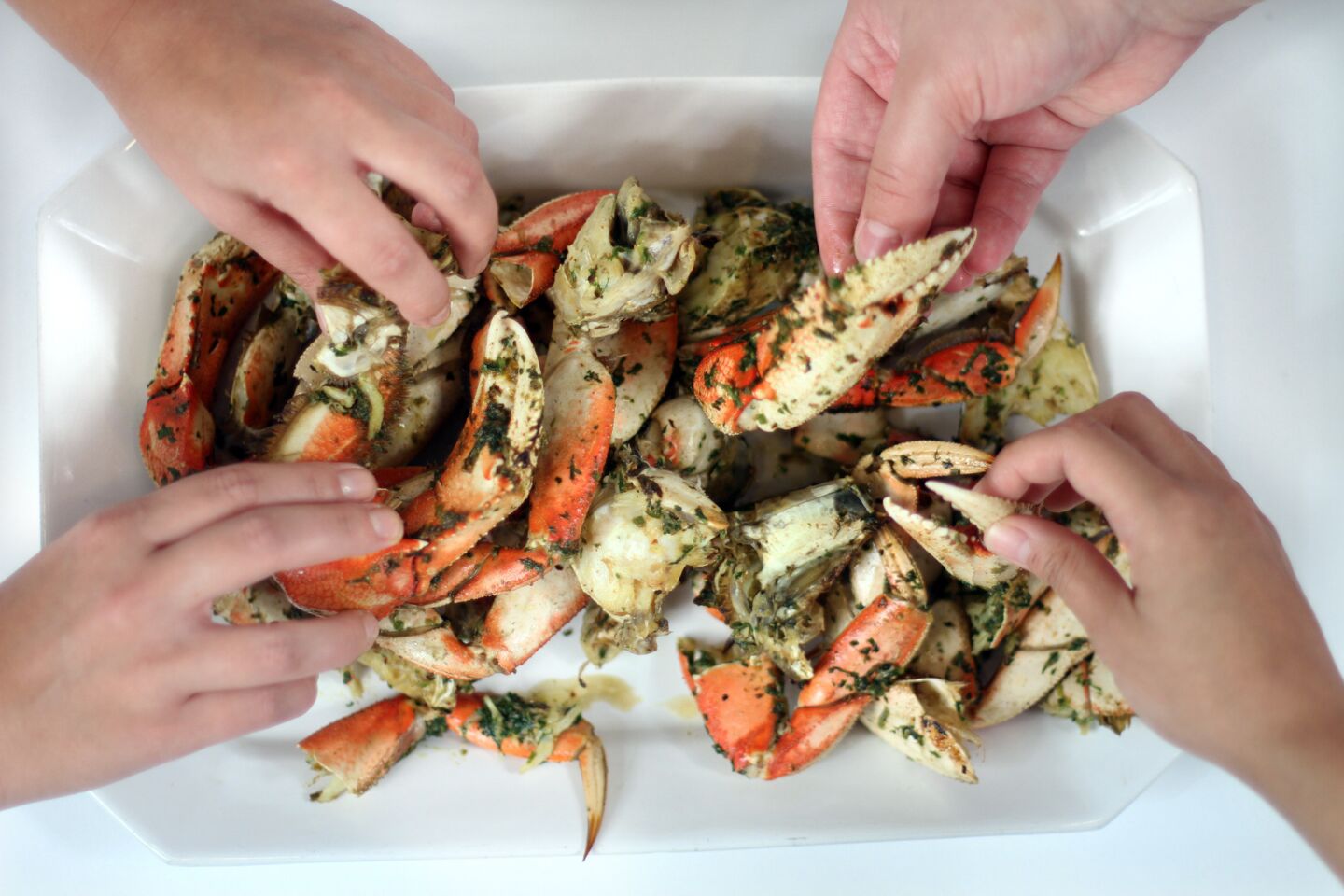 Grilled Dungeness crabs
(Bob Chamberlin / Los Angeles Times)
It's time to take those new year's resolutions out for a spin. And for many, this means a vow to eat better.
If you're thinking something along the lines of a boring all-salad diet, think again. We have 22 satisfying meals with less than 500 calories. Think hearty cioppino, pork chops with sage cream and even pumpkin lasagna. Yes, lasagna!
Here's to a happy new year full of good eats.
PUMPKIN LASAGNA
Total time: About 2 1/2 hours | Serves 8 to 10
Ingredients:
1 small pumpkin, about 3 pounds
1 head garlic, outer husk removed, cloves separated
2 tablespoons olive oil
Salt and freshly ground pepper to taste
Pinch cayenne
3 cups milk
1 bay leaf
3 tablespoons butter
3 tablespoons flour
Freshly grated nutmeg to taste
1 cup freshly grated pecorino Romano
1/2 pound fresh lasagna sheets
1/4 pound thinly sliced prosciutto, diced
1/2 pound firm Taleggio, cut or broken into small dice
Directions:
Heat the oven to 350 degrees. Cut the pumpkin in half and scrape out the seeds. Place the pumpkin cut-side down on a baking sheet and bake until soft, 45 minutes to 1 hour. Arrange the garlic cloves in a very small baking dish, add the olive oil and cover with foil. Bake until very soft, about 30 to 35 minutes.
When the pumpkin is cooked, drain it cut-side down in a colander, spoon out the meat, then mash it lightly. (It does not have to be smooth, but if it is too stringy, pulse it a few times in a food processor.) Season generously with salt and pepper to taste and a little cayenne. Set aside.
When the garlic is cooked, squeeze the pulp out of the skins and set it aside (reserve the oil for another use).
Bring a large pot of salted water to a rolling boil to cook the lasagna sheets.
Warm the milk in a saucepan with the bay leaf. Melt the butter in a second saucepan over medium heat. Whisk in the flour and cook, whisking until bubbly and smooth. Discard the bay leaf and whisk in the milk. Cook until thick enough to coat the back of a wooden spoon. Add the garlic, mashing with a spoon to smooth into the sauce. Season with nutmeg, salt and pepper and stir in half the grated pecorino. Keep warm.
Cook the lasagna until just al dente, about 1 1/2 to 2 minutes. Drain well.
Spread one-quarter (about three-fourths cup) of the white sauce in the bottom of a 7- by 10-inch baking dish. Place a layer of lasagna sheets on top to cover, then spoon on half the pumpkin, spreading to cover completely. Top with another layer of lasagna sheets, one-quarter of the white sauce and all the prosciutto. Place a layer of lasagna sheets on top and arrange the Taleggio bits evenly over it. Top with another layer of lasagna sheets, then with the remaining pumpkin, and finally with a last layer of lasagna sheets, pressing down if necessary to fit into the pan. Spread the remaining white sauce over the top to cover completely. Sprinkle with the remaining pecorino. Place on a baking sheet to catch drips and bake until the top is browned and bubbly, 40 to 45 minutes.
Each serving: 350 calories; 19 grams protein; 25 grams carbohydrates; 1 gram fiber; 21 grams fat; 11 grams saturated fat; 81 mg. cholesterol; 573 mg. sodium.
PHOTOS: 23 recipes with less than 500 calories
CIOPINNO
Total time: 1 hour, 15 minutes | Serves 4
Ingredients:
2 tablespoons olive oil
1 onion, thinly sliced
1/2 pound (about 1 1/2) leeks, ends trimmed, halved lengthwise and sliced diagonally 1/2-inch thick
1 small clove garlic, pressed or minced
1 tablespoon chopped parsley
1 dried bay leaf
1/8 teaspoon dried oregano
1/8 teaspoon dried thyme
1/8 teaspoon black pepper
1/4 teaspoon saffron threads
1 1/2 cups peeled and diced tomatoes, cut into 3/4-inch dice
8 ounces tomato sauce
1 cup dry white or red wine
1/2 to 1 cup clam juice
Salt
Hot sauce
4 to 6 ounces large shrimp (16 to 20 count per pound), shelled and deveined
1/2 pound large scallops
6 ounces firm, light-flesh fish steaks (such as swordfish), cut into 1 1/2-inch pieces
2 tablespoons cold butter, chopped
Freshly chopped basil and oregano, for garnish
Directions:
In a medium, heavy-bottom pot heated over medium-high heat, add the oil, then stir in the onions, leeks, garlic, parsley, bay leaf, oregano, thyme, pepper and saffron. Cook, stirring frequently, until the onion is translucent and the herbs are fragrant, 6 to 8 minutes.
Stir in the tomatoes, tomato sauce and wine. Cover and simmer gently to develop the flavors, 30 to 45 minutes. Thin if desired with 1/2 cup to 1 cup clam juice. Season with 2 teaspoons salt and 1 tablespoon hot sauce, or to taste. The cioppino base can be made ahead of time to this point; remove from heat, cover and refrigerate up to one day (reheat before continuing).
To the pot, add the shrimp, scallops and fish. Cover and simmer gently just until the fish and shellfish are firm and opaque, about 10 minutes. Uncover the pot and remove from heat. Stir in the chopped cold butter, stirring just until the butter melts to add a little richness to the broth. This makes about 5 cups cioppino. Ladle the cioppino into wide bowls, garnishing each serving with freshly chopped basil and oregano. Serve immediately.
Each serving: 338 calories; 23 grams protein; 16 grams carbohydrates; 3 grams fiber; 16 grams fat; 5 grams saturated fat; 111 mg cholesterol; 7 grams sugar; 915 mg sodium.
For all 23 recipes, visit our photo gallery here.
Want more quirky food news? Follow me on Twitter: @Jenn_Harris_
ALSO:
L.A.'s plastic bag ban goes into effect Jan. 1
2013 food headlines quiz: Were you a good news foodie?
dineLA Restaurant Week; Eat Well Week in Santa Monica; dinner at LA Art Show

---
Get our weekly Tasting Notes newsletter for reviews, news and more.
You may occasionally receive promotional content from the Los Angeles Times.