36 quick tips to make your life easier in the kitchen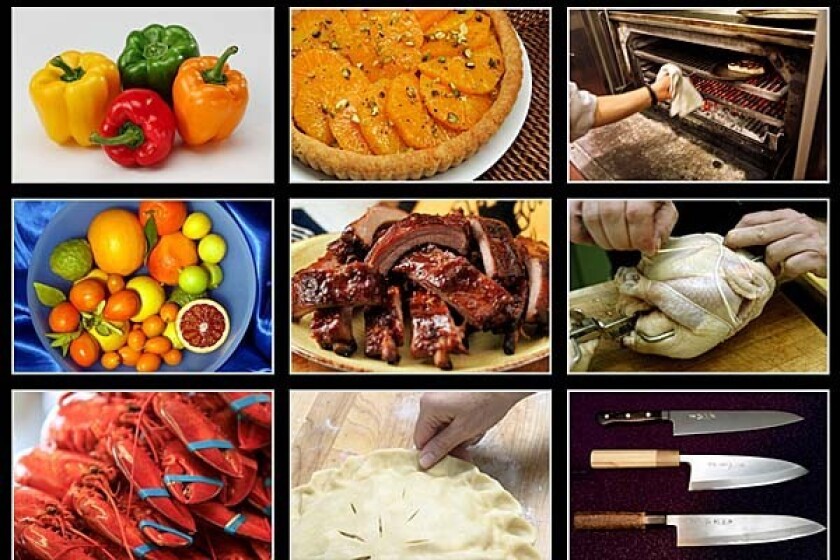 Cooking is fun – at least it should be!
No matter how long you've been in the kitchen, there is always something new to learn, whether it's a simple twist on an old technique, or a handy tip to save time and energy.
In this series of short videos, I demonstrate a variety of kitchen tips, ranging from how to hold a chef's knife for maximum control to using a spoon to peel fresh ginger. Want to know how to peel a pomegranate without the mess, roast garlic, or truss a chicken? You'll find it all here, and more.
We have more than 100 tips in our collection, and are constantly shooting new videos, so check back every week as we rotate in new tips.
If you have any kitchen tips or questions you'd like me to explore, leave a comment below or shoot me an email at noelle.carter@latimes.com.
ALSO:
Go behind the scenes at the Test Kitchen
Browse hundreds of recipes from the L.A. Times Test Kitchen
---
Get our weekly Tasting Notes newsletter for reviews, news and more.
You may occasionally receive promotional content from the Los Angeles Times.