Anheuser-Busch and Miller Coors to list beer ingredients online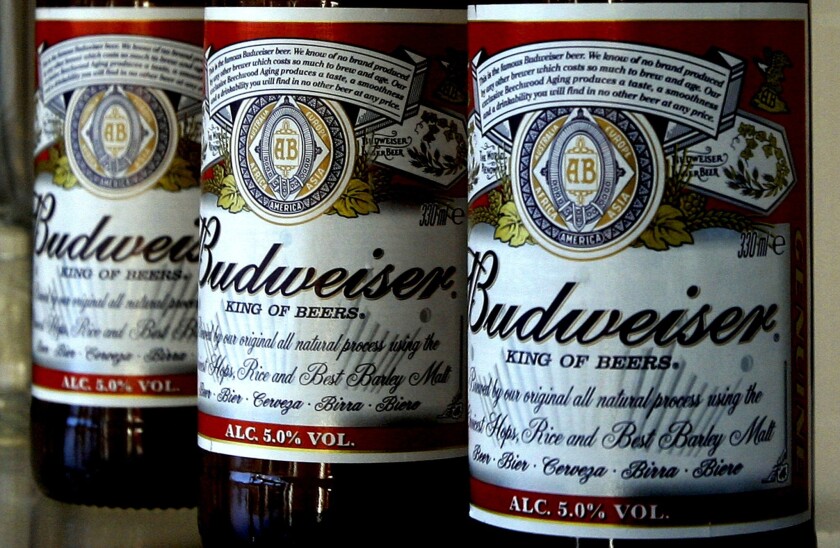 Ever wonder what you're consuming when you knock back a couple of beers, besides a buzz? If you look at a beer label, chances are you won't find the ingredients, but Anheuser-Busch, makers of Budweiser, and the Miller Coors company behind Coors Light, are looking to take the mystery out of their beer.
Both companies announced Thursday that for the first time they will list ingredients for some of their beers online. The move came just a day after food blogger Vani Hari, from the blog FoodBabe.com posted an online petition asking both companies to reveal their beer ingredients.
"As Americans consumer needs evolve, we want to meet their expectations," Terri Vogt, vice president of communications at Anheuser-Busch said in an email to Hari, posted on FoodBabe.com. "Therefore, we are working to list our beer ingredients on our website, just as you would see for other food and non-alcoholic beverage producers."
Vogt also noted that information about Anheuser-Busch beers, including nutritional content, is already readily available through the 1-800-Dial-Bud consumer hot line and on the website www.tapintoyourbeer.com.
A search of the site Friday morning shows the ingredients for Budweiser and Bud Light, which include water, barley malt, rice, yeast and hops, are listed on the site. Vogt said the ingredients for the brand's other beers will soon follow and included in the email an invitation for Hari and her beer-drinking husband, who was also the inspiration for Hari's petition, to come visit Anheuser-Busch in St. Louis.
Hari's petition received more than 40,000 signatures in 24 hours. On her blog, she claimed a long list of ingredients were allowed in some beers, including high fructose corn syrup, artificial flavors, stabilizers, artificial colors, genetically modified ingredients and fish swim bladders.
Beer manufacturing is regulated by the U.S. Department of the Treasury, not the FDA, which means beer companies are not required to list their product ingredients.
"I am thrilled with Anheuser-Busch's quick response and can't wait to see the ingredients of all of their beers online," wrote Hari on her website. "It's pretty amazing that making your voice heard can change the policies of a multi-billion dollar company overnight."
Hari and her blog FoodBabe.com blog were also responsible for pressuring Subway to remove azodicarbonamide, a plastic-based additive also found in yoga mats, from its bread. Subway announced earlier this year that it would remove the ingredient.
---
Get our weekly Tasting Notes newsletter for reviews, news and more.
You may occasionally receive promotional content from the Los Angeles Times.