Are you ready for a tomato as big as your head?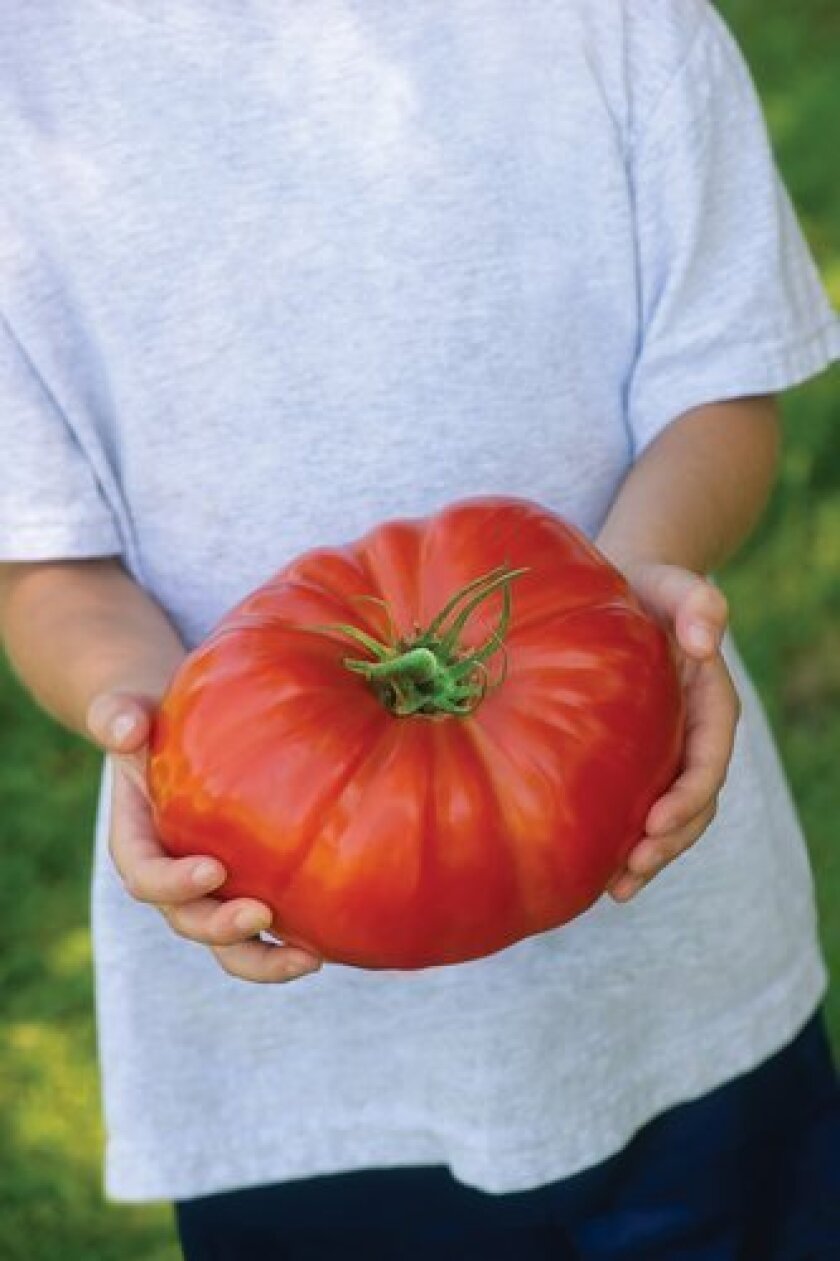 Winter is when dreams of summer's bumper crops dance through vegetable gardeners' heads. But it's hard to imagine that even the most ambitious backyard farmer ever dreamed of something like Burpee's new "Steakhouse" tomato variety.
I mean, we're talking about a fruit that weighs as much as three pounds. Who was it that said "never eat anything bigger than your head"?
The "Steakhouse" is just one of the new varieties Burpee's is introducing in its new catalog, which will be delivered in the next month but is available now online.
There's also a "Baby Boomer" tomato, a cherry that the catalog says is perfect for patios and will produce up to 300 tomatoes per plant.
To go with the tomatoes, there's a new variety of basil, called "Bam", which Burpee's says won't bolt and will keep producing even in extreme summer heat.
Think that tomato is big? Check out the "El Gordo" cantaloupe, which is said to attain weights of 12 to 15 pounds.
And there's a sweet corn variety that's bred specifically for container growing. Called "On Deck", it grows four to five feet tall and should produce two to three ears per stalk.
But the "Steakhouse" is clearly the pride of the bunch. "Big news in the tomato patch!" the catalog enthuses. "Meet the biggest tomato ever bred. And it's not just bigger but better. Tipping the scales at up to three lbs. plus, broad-shouldered tomato titan is bigger than Big Daddy, and loaded with true heirloom tomato flavor and head-spinning fragrance. Indeterminate plants produce gorgeous, humongous fruits."
Burpee's claims fruit weight from 24 to 48 ounces with only about 75 days from seed to fruit. And it sounds like the plants are every bit as gargantuan as the fruit – with an average height and spread of 70 inches.
Next year maybe they'll have magic beans.
ALSO:
Macaulay Culkin sings about pizza
---
Get our weekly Tasting Notes newsletter for reviews, news and more.
You may occasionally receive promotional content from the Los Angeles Times.