The U.S. Army wants volunteers to eat much-maligned meal packets for 3 weeks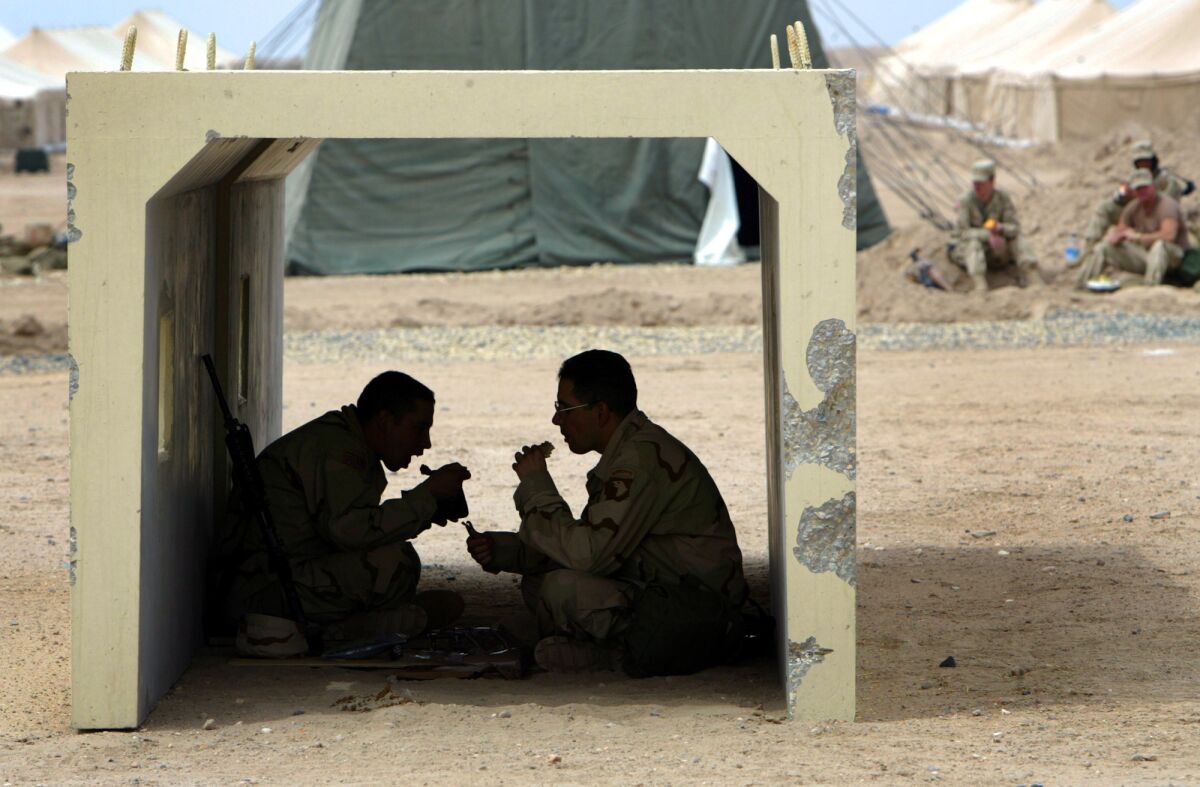 The Army is looking for a few brave men and women to fight the urge to eat fresh and wholesome food for three weeks. The U.S. Army Institute of Environmental Medicine in Natick, Mass., is seeking volunteers between the ages of 18 and 62 to eat nothing but MREs (Meals, Ready-to-Eat) in a bid to improve both the taste and nutrition of the much-maligned packets.
About 60 participants will chow down on provided rations for 21 days, then resume a normal diet for 10 days. Researchers will be looking at the meals' impact on gut health, specifically the bacteria within the digestive system.
Join the conversation on Facebook >>
"We think we can manipulate the bacteria in a way that helps the bacteria fight foreign pathogens — things that could cause food-borne illness, for example," study head Dr. J. Philip Karl told the Army Times.
And no, you won't be allowed to pair your rations with alcohol, home-distilled or otherwise. It's MREs, water and black coffee only. On the plus side, the Army will pay each volunteer $200 at completion of the study, which will last six weeks total.
Participants will also be provided with a book of recipes for items they can make by combining MRE offerings, such as specialty beverages (Canteen Irish Cream Latte), main dishes (Bunker Hill Burritos) and desserts (Fort Bliss-ful Pudding Cake). (Don't look for this cookbook in the bestseller section.)
To be eligible for the study, you must "not be trying to lose weight," have no history of gastrointestinal problems and "meet additional screening criteria" – including being "reasonably" local.
MREs first landed among unsuspecting military members in the 1970s. The food is designed to last for months, even years, on the battlefield. Popular nicknames include Meals Rarely Edible and Meals Rejected by the Enemy.
If interested, contact Nick at nicholes.j.armstrong.civ@mail.mil.
ALSO:
A taco cleanse? Yes, it's real -- and it's vegan
26 recipes under 500 calories. And we're talking cupcakes, not salad
---
Get our L.A. Goes Out newsletter, with the week's best events, to help you explore and experience our city.
You may occasionally receive promotional content from the Los Angeles Times.