Bill Coleman of Coleman Family Farms, a fixture at L.A. farmers markets, dies at 75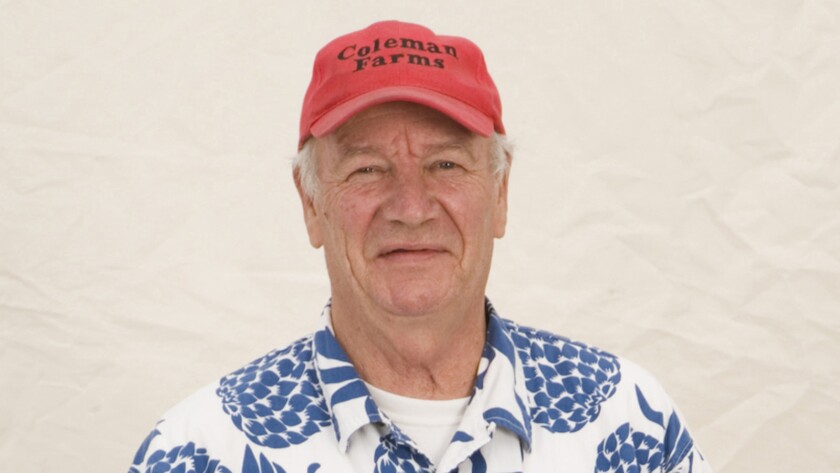 Bill Coleman of Coleman Family Farms, an innovative farmer who sold at the Santa Monica farmers market for more than 30 years, died on Dec. 29 at his home in Carpinteria. He was 75.
Coleman had been diagnosed with cancer just four months earlier, his son Abraham said.
Decades before wild arugula, broccoli spigarello, radicchio and Chioggia beets became familiar, Coleman was growing them, as well as dozens of other vegetables and fruits that have remained esoteric, such as Peruvian black mint, South African kei apples and "mouse watermelons" (also called Mexican sour gherkins). The diversity and exoticism of his farm's produce matched his personality, a blend of passionate opinions, multicultural curiosity and deadpan humor. Always dressed in flamboyant batik shirts, he disdained computers, took pride in his prize-winning show birds, and terrorized market managers when they crossed him.
"He could be imposing and gruff one moment, and tender-hearted, practically crying, the next," said Laura Avery, the longtime Santa Monica farmers market supervisor.