Did Thomas Keller just launch the most expensive kids' meal in L.A.?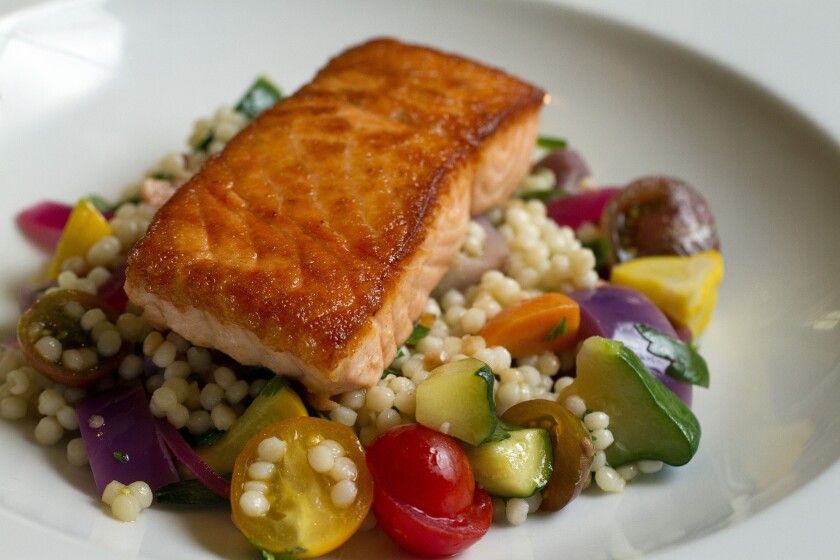 When it comes to kids' menus, the options are slim. Chicken fingers, pizza and macaroni and cheese seem to be repeat offenders.
But what if Thomas Keller, chef-owner of the French Laundry, Per Se and Bouchon, made a menu for kids?
Keller has launched a new children's menu at Bouchon, his Beverly Hills bistro known for white tablecloths, French food and an attached bakery below the restaurant.
Instead of chicken fingers, kids 12 and younger can order chicken paillard with French fries cooked in peanut oil. Fish sticks are replaced by salmon with spinach. And instead of goopy macaroni and cheese, there's elbow macaroni with tomato sauce. There's also croque monsieur, and you can order a side of fries or seasonal vegetables.
SIGN UP for Jonathan Gold's Counter Intelligence dining newsletter >>
The only catch? The salmon and chicken are each $19. The fries are $7, and the croque monsieur is $15.
This may actually be the most expensive kids' menu in all of Los Angeles.
I'm just a big kid who likes oysters and martinis. Follow me on Twitter @Jenn_Harris_
ALSO:
Back to school means back to snacks: 5 easy recipes
Three L.A. kids menus that don't suck: Think burrata flatbread, not pizza
Friendly skies? One airport is testing 'happy meals' with mood-enhancing hormones
---
Get our weekly Tasting Notes newsletter for reviews, news and more.
You may occasionally receive promotional content from the Los Angeles Times.