California chefs and cooks rejoice at lifting of foie gras ban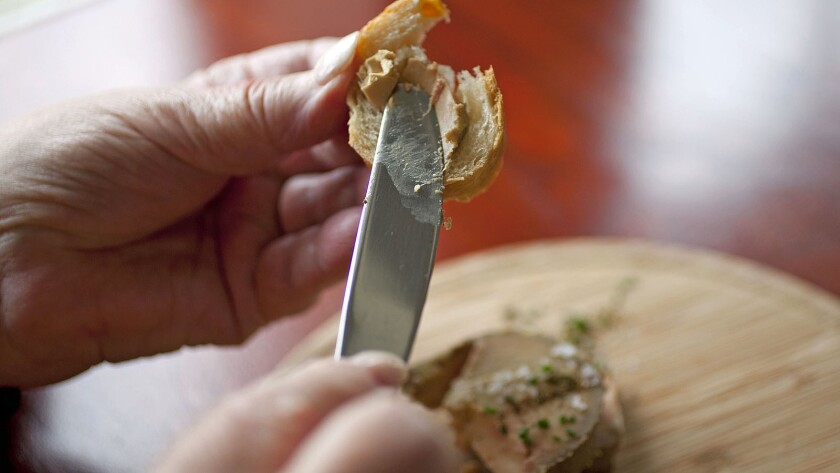 The judge's decision Wednesday to allow California restaurants to begin selling foie gras after a two-year layoff was greeted by a flood of tweets from Southern California chefs.
Seared, roasted or rolled into a torchon and poached, there's something about that richly flavored, unctuously textured duck's liver that makes good cooks salivate.
The ruling by U.S. District Judge Stephen V. Wilson overturned California's law banning the sale of the fatty goose liver. The judge ruled that the law was unconstitutional because it interferes with an existing federal law that regulates poultry products. The California law had been passed in 2004 and went into effect in 2012.
Animal rights groups immediately vowed to appeal the decision, but for now foie gras-loving chefs are dancing in the tweets. So to speak.
---
Get our weekly Tasting Notes newsletter for reviews, news and more.
You may occasionally receive promotional content from the Los Angeles Times.