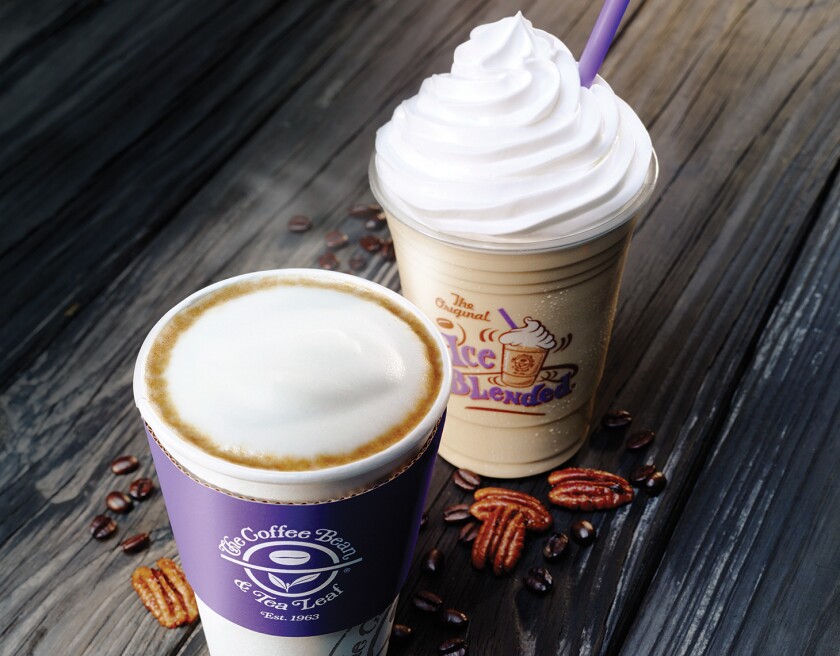 Coffee lovers, get your frequent-buyer cards ready. It's almost fall in Southern California, despite the 80-degree weather outside. And that means a slew of new and returning fall-inspired coffee drinks.
Coffee Bean & Tea Leaf is introducing a few new flavors to its fall menu. The Butter Pecan Latte, the Butter Pecan Ice Blended and Pumpkin Chai Ice Blended are set to launch at participating stores on Sept. 2. -- and if you stop in on Sept. 9, between 2 p.m. and 6 p.m., you can get a 12-ounce size of the new beverages for $2.
Coffee Bean & Tea Leaf describes the Butter Pecan Latte as having a nutty espresso profile with a caramel flavor that highlights the brand's new Butter Pecan powder. The Pumpkin Chai mixes sweet pumpkin with cinnamon, cardamom and clove, according to the company.
The introduction of the new Coffee Bean & Tea Leaf flavors comes just weeks after Starbucks announced the early return of its beloved Pumpkin Spice Latte this year. Fans of the PSL, for those in the know, have been sipping down their favorite seasonal drink since Monday.
If you're looking to try the new Coffee Bean & Tea Leaf flavors, they'll be available at participating stores, excluding Ralphs and airport locations.
We're anticipating Team Butter Pecan and Team PSL shirts for sale at Hollywood and Highland vendors any day now.
Now I'm craving pumpkin pie. Follow me on Twitter @Jenn_Harris_
---