The Cronut, it's turning Japanese, Chinese and Korean ...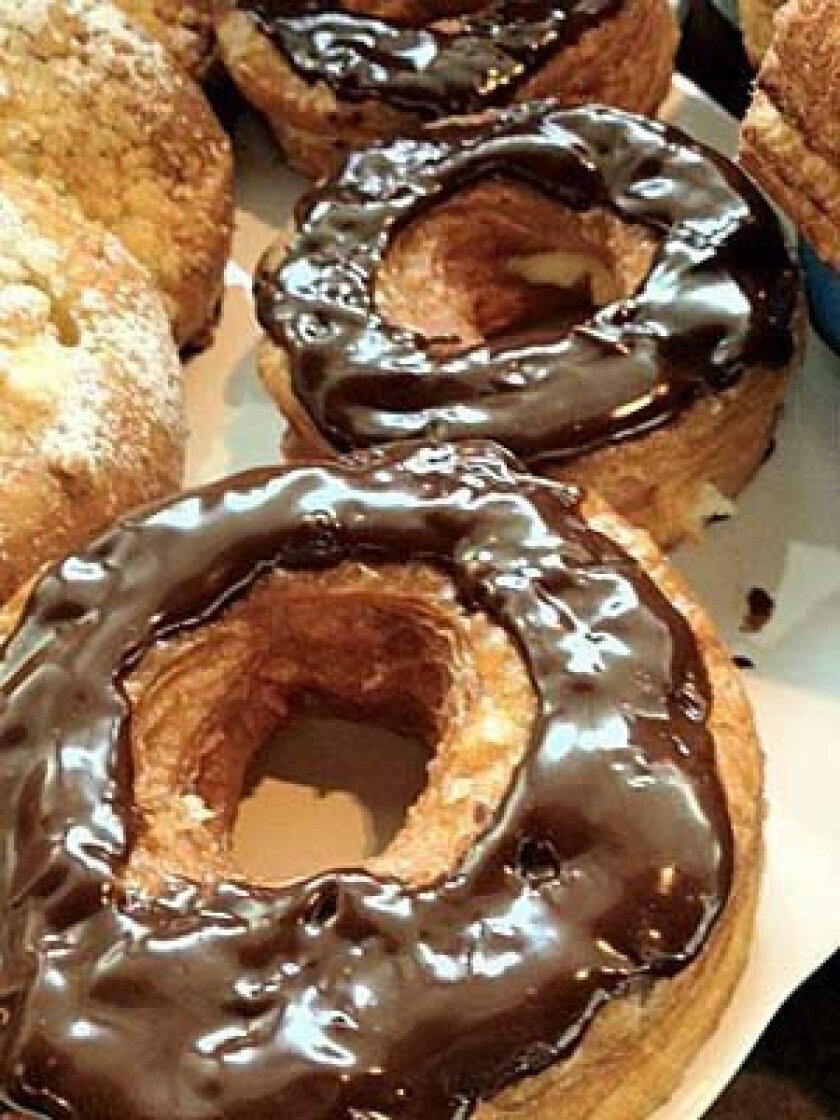 Of course Japanese pastry makers, who have adopted as their own -- and in the meantime perfected -- the French petit chou, German baumkuchen and Portuguese castella, have turned their attention to the Cronut, the doughnut-meets-croissant from New York's Dominique Ansel.
According to the Wall Street Journal, the bakery chain Banderole based in Shizuoka, Japan, has spent the last two months working on its own version of the Cronut, a croissant-doughnut in flavors such as crispy chocolate, strawberry chocolate, matcha chocolate and "smile white chocolate" at its 81 shops.
And the Cronut knock-offs are spreading across Asia. Time reported Wednesday that Dunkin' Donuts in South Korea launched its "New York Pie Donut" croissant-doughnut hybrid, available in several neighborhoods in Seoul (but unfortunately not in the U.S.). It's also sold at Dunkin' Donuts in Manila.
Speaking of the Philippines, remember that bakery-cafe that L.A. pastry chef Margarite Manzke helped open in Manila, Wildflour Cafe + Bakery? The Wall Street Journal mentions that it now has its own croissant-doughnut, and sells up to 1,200 a day.
Beijing bakery The Sweet Spot has a croissant-doughnut with crushed peanuts, caramel and custard, based on an Australian version of the Cronut. "The end product resembles a mini-doughnut burger with a custard patty," the Wall Street Journal said.
Meanwhile, back in New York, the next Ansel iteration of the Cronut is the "Croconut." The latest Cronut flavor is "coconut milk cream, coconut glaze, cinnamon sugar, and just a light sprinkling of toasted coconut on top." Cronut meets Thai kanom krok? It debuts Thursday.
ALSO:
More secret menu items from L.A. restaurants
Get 'em while you can: Hatch green chiles are here
---
Get our weekly Tasting Notes newsletter for reviews, news and more.
You may occasionally receive promotional content from the Los Angeles Times.