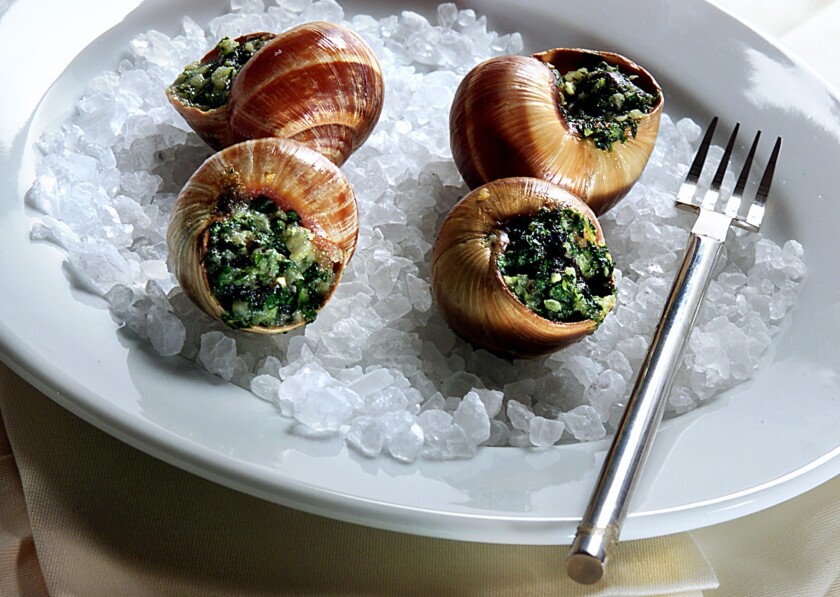 A worm from Southeast Asia has found its way into France and is threatening the country's supply of escargot.
The New Guinea flatworm is one of the most dangerous invasive species in the world. The worms were spotted at the botanical gardens in Normandy, setting off alarm bells around the country.
"All snails in Europe could be wiped out," Jean-Lou Justine, a professor of parasitology from the National Museum of Natural History in France, told Discovery News. "It may seem ironic, but it's worth pointing out the effect that this will have on French cooking."
Imagine not being able to order a coveted plate of escargot, drenched in garlic butter at your favorite French restaurant!
The worms like to wipe out an area's population of snails before moving on to consuming earthworms.
In an article Justine published in a peer review journal, he called for an early warning of the existence of the worms to State and European Union authorities, and suggested the eradication of the worm to prevent it from spreading.
Want more quirky food news? Follow me on Twitter: @Jenn_Harris_
ALSO:
10 things Martha Stewart said on Reddit, including a couple sex tips
New Up Coffee app tracks your caffeine intake for a better night's sleep
Arnold Schwarzenegger says his 78,583-calorie sandwich will build huge biceps

---