It's Chinese food for Beverly Hills at Hakkasan, opening Sept. 19
The dim sum platter.
(Jenn Harris / Los Angeles Times)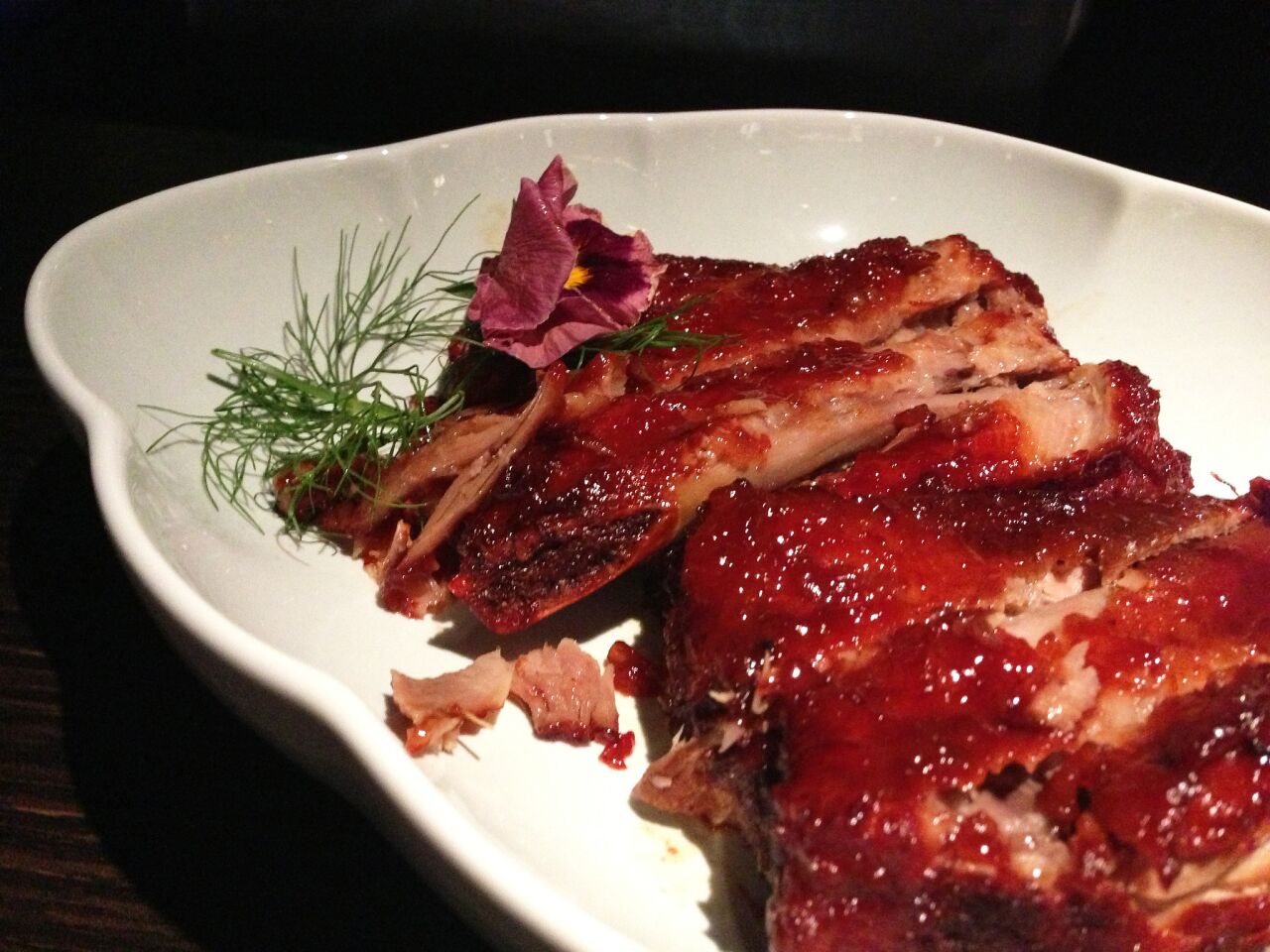 The tea-smoked ribs.
(Jenn Harris / Los Angeles Times)
Tapioca pudding with finger limes.
(Jenn Harris / Los Angeles Times)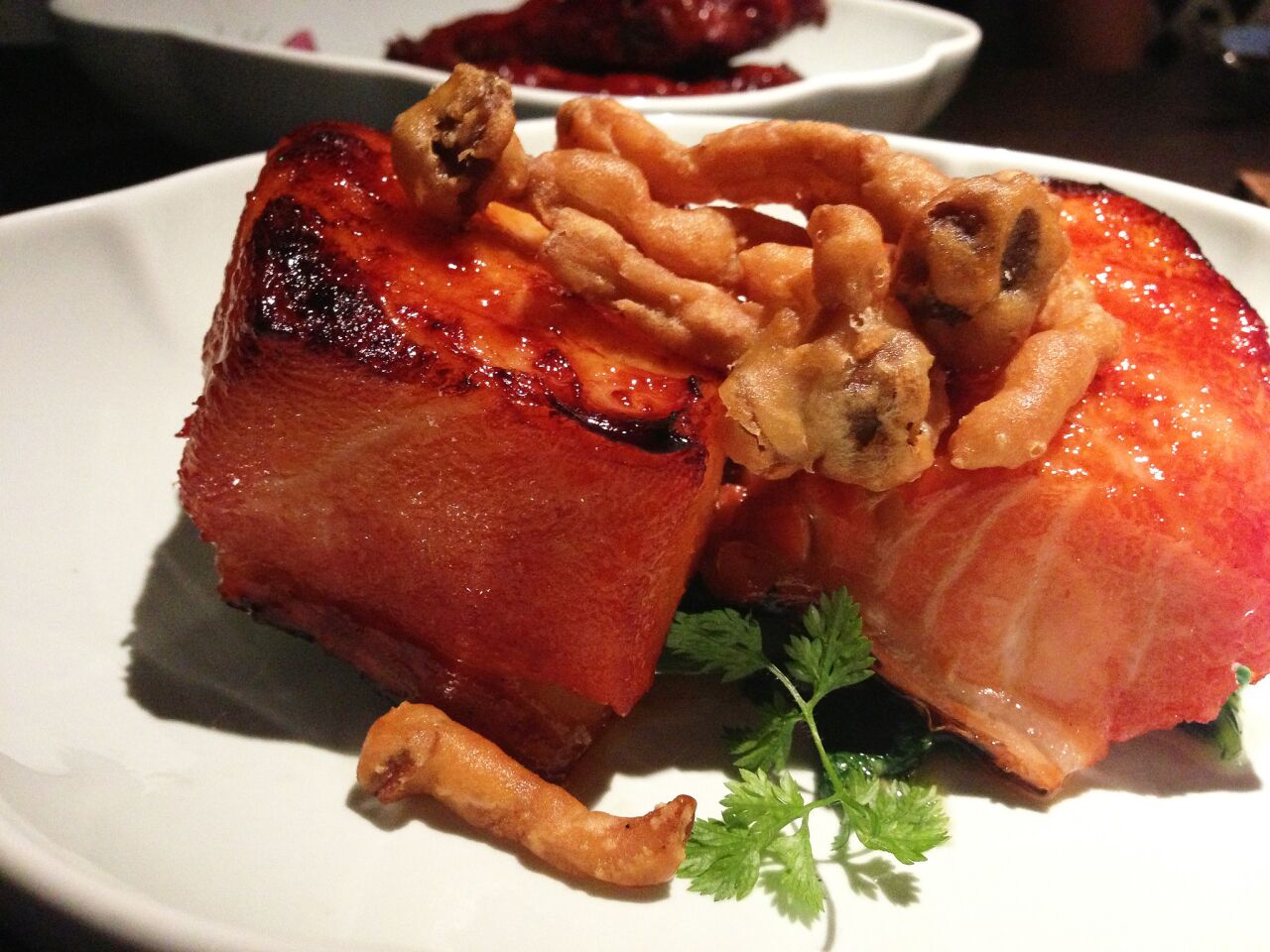 The roasted Chilean sea bass with Chinese honey.
(Jenn Harris / Los Angeles Times)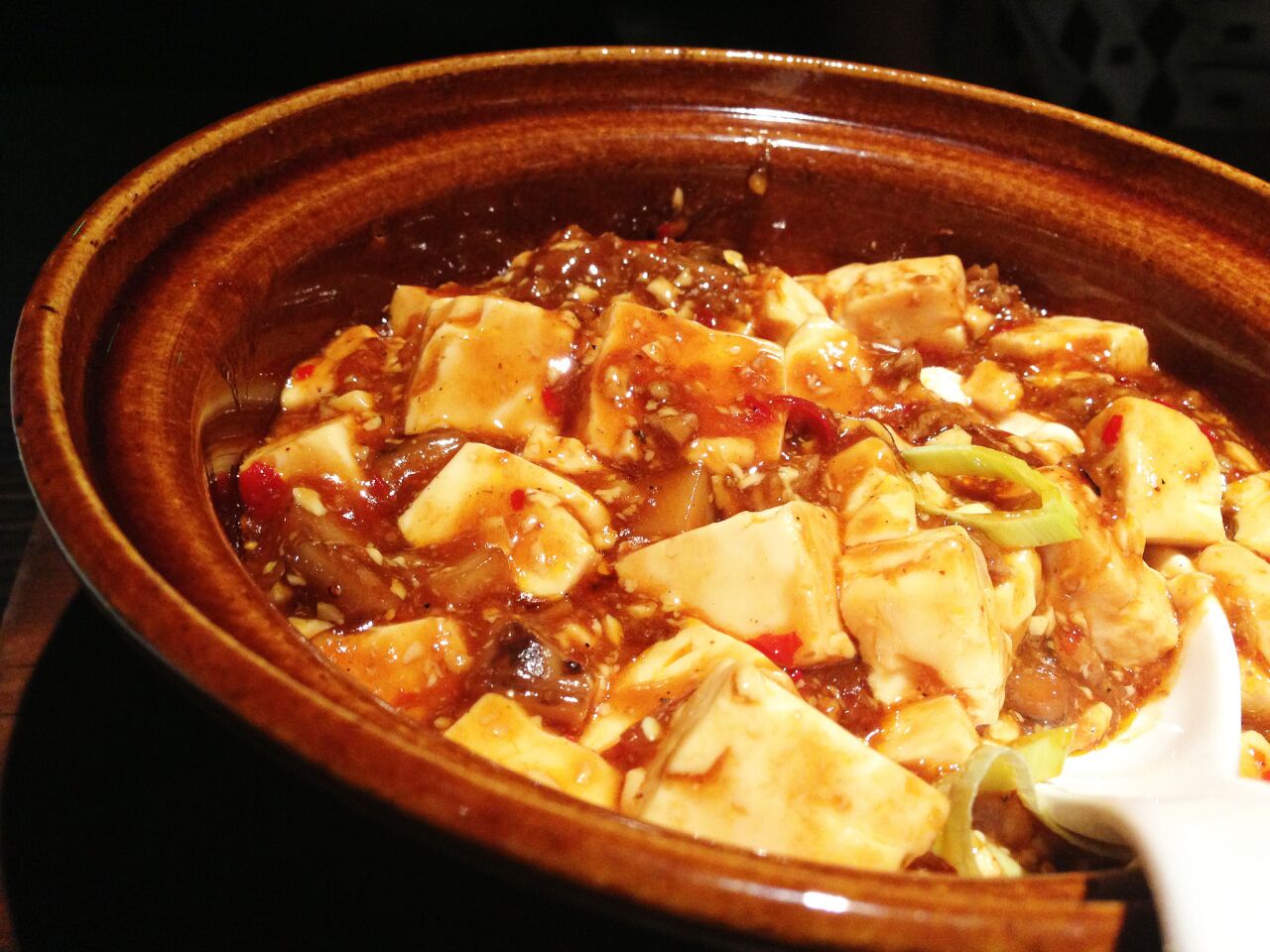 Mabo tofu.
(Jenn Harris / Los Angeles Times)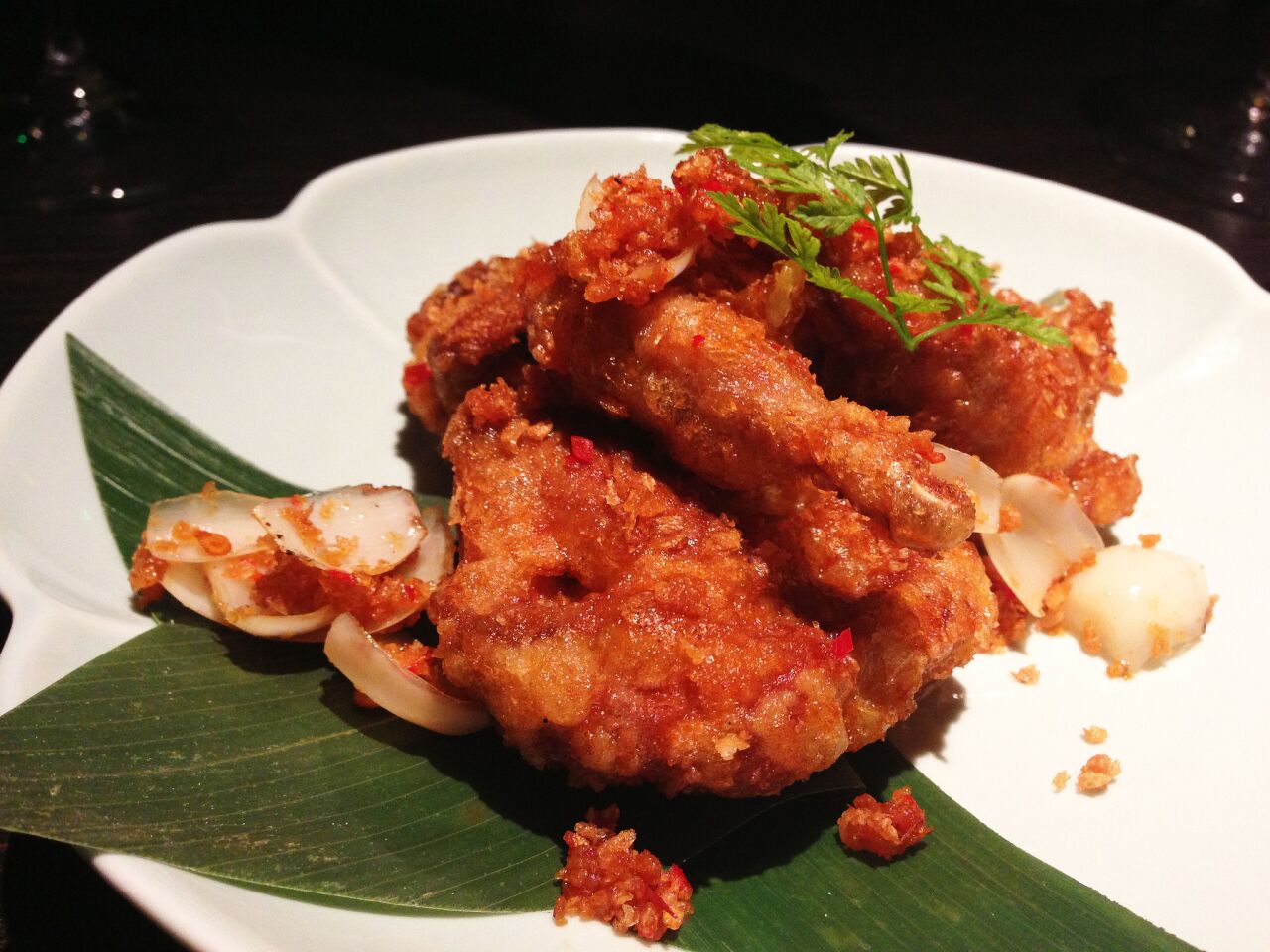 The spicy, crispy quail.
(Jenn Harris / Los Angeles Times)
The crispy duck salad.
(Jenn Harris / Los Angeles Times)
Hakkasan may serve Chinese food, but don't call it a traditional Chinese restaurant. The new restaurant, which officially opens Sept. 19, is doing Chinese food for Beverly Hills.
Hakkasan, which has locations in New York City, Las Vegas, San Francisco and Miami, is known for chef Ho Chee Boon's distinct east-meets-west flavors. Traditional dishes have been infused with more than a touch of upscale flair with menu items such as the crispy duck salad with pomelo, pomegranate and pine nut, and the black truffle roast duck.
All of the dishes are meant to be shared family style. The waitstaff presents each dish, then portions out and serves the larger items to the table.
PHOTOS: Jonathan Gold's 101 best restaurants
The dim sum dumpling platter, seen above, resembles a muted painter's palate with a sheer pink har gau (shrimp dumpling), white scallop shumai dotted with tiny orange roe, a pleated dumpling in a precise shade of green tea, and a black squid ink dumpling. Also for a starter, the crispy quail comes seasoned with Chinese five spice, lightly fried and covered in slivers of garlic and a sweet and spicy chili sauce. The restaurant's signature tea-smoked pork ribs literally fall off the bone.
Chef Boon also makes a roasted silver cod with a Champagne and Chinese honey sauce. He uses the same Chinese honey to roast a Chilean sea bass. The honey gives the fish that pale red color you'd expect to find on a piece of char siu (Chinese barbecue pork). It's topped with crispy fried mushrooms.
The Mabo tofu is silky and spicy, served in a pot with minced meat. Side dishes include a hand-pulled noodle and an egg fried rice.
For dessert, miniature balls of tapioca pudding swim in a glass with tiny tart fruit spheres from finger limes, coconut shavings and a slice of candied, dried pineapple.
The restaurant itself is a maze of elaborately decorated rooms separated by patterned wood panels. The female servers weave in and out of the rooms, all wearing mascara for days and tight mini dresses. It's dimly lit, and each corner table is its own private, secret dining space.
The main bar area is long and narrow with a small, second bar across the restaurant, just off a smaller lounge. The bartenders pour a full list of cocktails and sips from a sommelier-curated wine list.
If you happen to lose yourself in the decor and transport yourself to an exclusive club somewhere in Shanghai, the celebrity sitting at the table next to you will remind you that you're still in Beverly Hills.
Hakkasan will be open for lunch Monday to Friday from noon to 2:30 p.m. and Saturday from noon to 2:45 p.m. and for dinner Monday to Wednesday from 5:30 to 9:45 p.m. and Thursday to Saturday 5:30 to 10:30 p.m. The bar area will be open Monday to Saturday from noon to 1 a.m.
233 N. Beverly Drive, Beverly Hills, 90210, (310) 888-8661, https://hakkasan.com/beverlyhills/.
ALSO:
Franken Berry, Boo Berry cereals back for Halloween
Southern sandwiches, fried pies at new Roadside Eats in Hollywood
Sweet Rose Creamery scheduled to open in Santa Monica on Sept. 21

---
Get our weekly Tasting Notes newsletter for reviews, news and more.
You may occasionally receive promotional content from the Los Angeles Times.