Newsletter: In the kitchen: Sugar snap peas and other signs of spring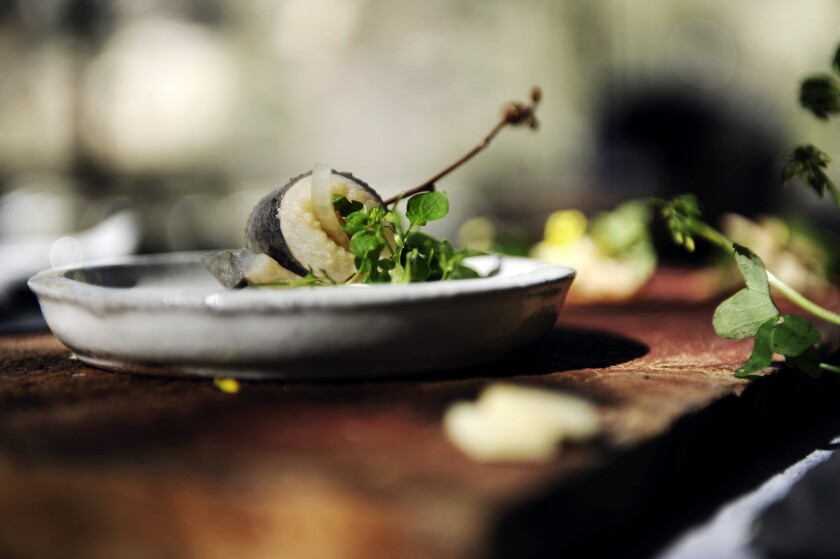 You know spring is just around the corner when sugar snap peas start catching your eye at the local farmers market. Unlike other peas, sugar snap peas require almost no work to prepare, fortunately for all of us. We share tips for buying, as well as plenty of spring-inspired recipes.
Fortunate as we are to find great produce at the markets here in Southern California, even the best farmers markets can feel a bit tame to the culinary adventurous. If you've never heard of Pascal Baudar, he's one of L.A.'s top foragers, and he's coming out with his first book, "The New Wildcrafted Cuisine." Among the top chefs and culinary professionals Baulder has worked with is mixologist Matthew Biancaniello who, incidentally, is also out with his first book, "Eat Your Drink."
We also share tips for bringing out the most flavor with your chiles and peppers. Roasting adds earthy, even meaty, notes to a variety of recipes, and it's easy to do. Finally, Zoe Nathan and Laurel Almerinda share their Vietnamese coffee pudding recipe from Cassia, so you can enjoy a little of the restaurant's magic at home.
Sugar snap peas are in season
A cross between the English pea and the snow pea developed in the 1970s, sugar snap peas are known for their bright but delicate flavor and great crunch. Best of all? They don't need to be shucked before using. Try them with a spring-inspired goat cheese ravioli or colorful risotto. These are just a couple of the great recipe ideas we've compiled.
Foraging with Pascal Baudar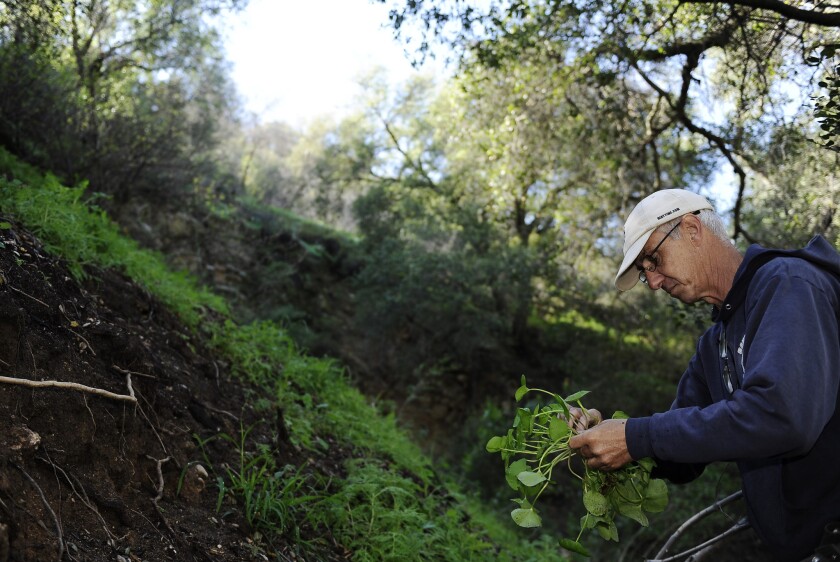 If you don't know what to look for, foraging for wild ingredients can be intimidating, if not dangerous. Pascal Baudar has been foraging his whole life, first as a child in Belgium, and more recently, professionally for curious enthusiasts and top L.A.-area chefs. Food editor Amy Scattergood recently spent a day with Baudar in the woods foraging and talking about Bauder's new book, "The New Wildcrafted Cuisine," a beautifully photographed collection of prose and recipes.
Cookbook of the week: "Eat your Drink: Culinary Cocktails"
If you know anything about the cocktail scene in and around Los Angeles, you've no doubt heard of the Matthew Biancaniello, and you've probably sampled at least a few of his creations. Biancaniello started out mixing drinks at the Library Bar at the Hollywood Roosevelt Hotel, and has since consulted on cocktail programs for many of noted restaurants and bars. He's out with his first book, so now you can make some of his creations at home.
How to roast chiles, plus recipes
When you want to add extra flavor and depth to a recipe, consider roasting your chiles and peppers before using them. It's simple really, involving nothing more than a few minutes over a stovetop-burner and a watchful eye. Check our our tips, along with recipe ideas for chili, stew and a velvety potato green chile soup you can fix tonight.
Café sua dá is glorious in dessert form too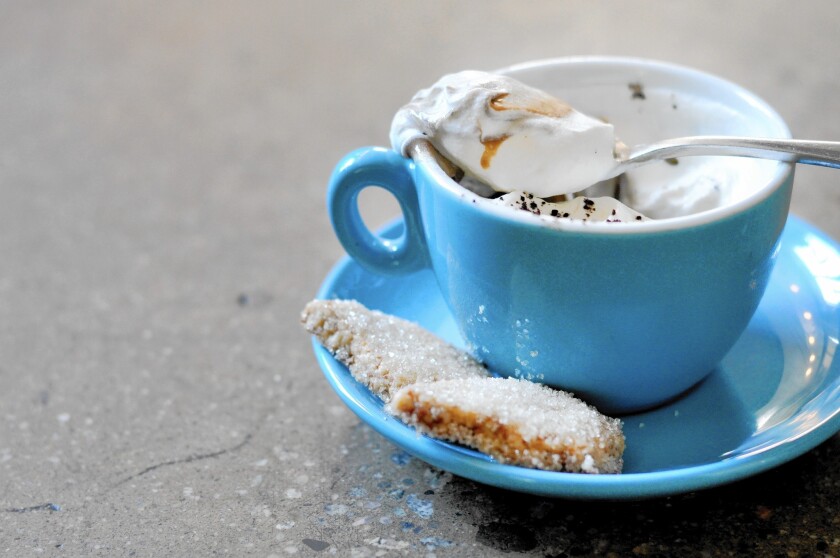 Perhaps you're a fan of Vietnamese iced coffee -- and what's not to love about strong coffee paired with more than a little sweetened condensed milk over ice? It's both a meal and a beverage. Well, now you can have it for dessert, too. Pastry chefs Zoe Nathan and Laurel Almerinda have turned the drink into a cool and creamy pudding, and they share their recipe.
Love cooking as much as I do? Follow me @noellecarter
Check us out on Instagram @latimesfood
Counter Intelligence: Sign up for Jonathan Gold's weekly newsletter
Check out the thousands of recipes in our Recipe Database.
Feedback? We'd love to hear from you. Email us at food@latimes.com.
---
Get our new Cooking newsletter.
You may occasionally receive promotional content from the Los Angeles Times.