Jose Andres on 5 years of Bazaar, expansion, Bazaar Meat and samurais in Spain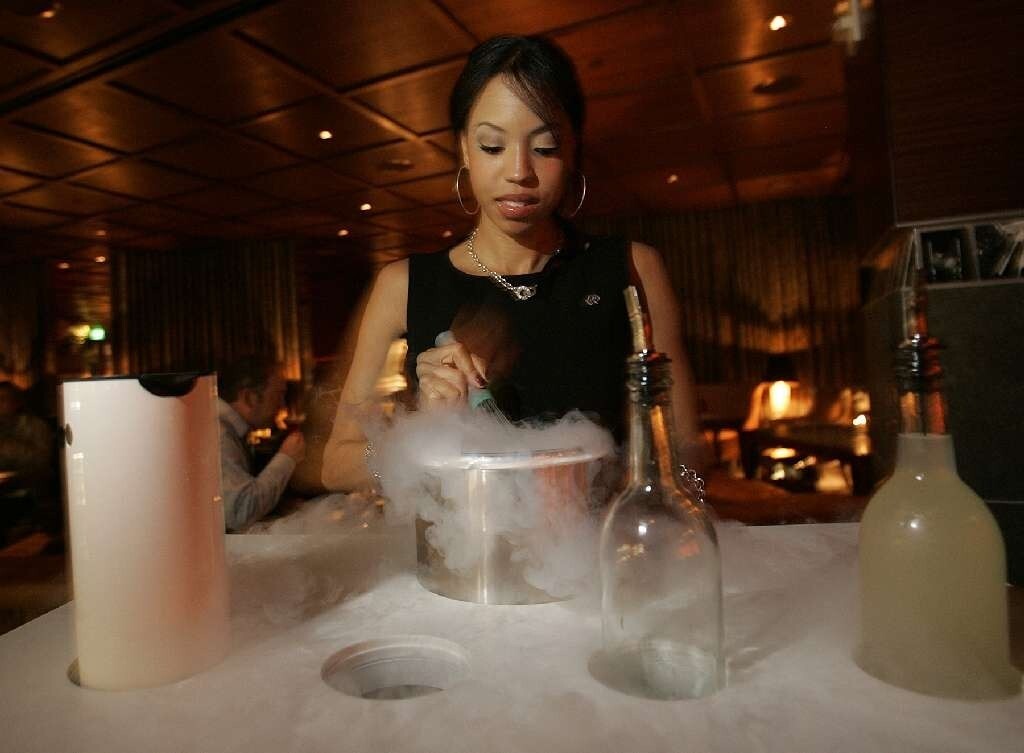 Making caipirinhas with liquid nitrogen at the Bazaar.
(Lori Shepler / For The Times)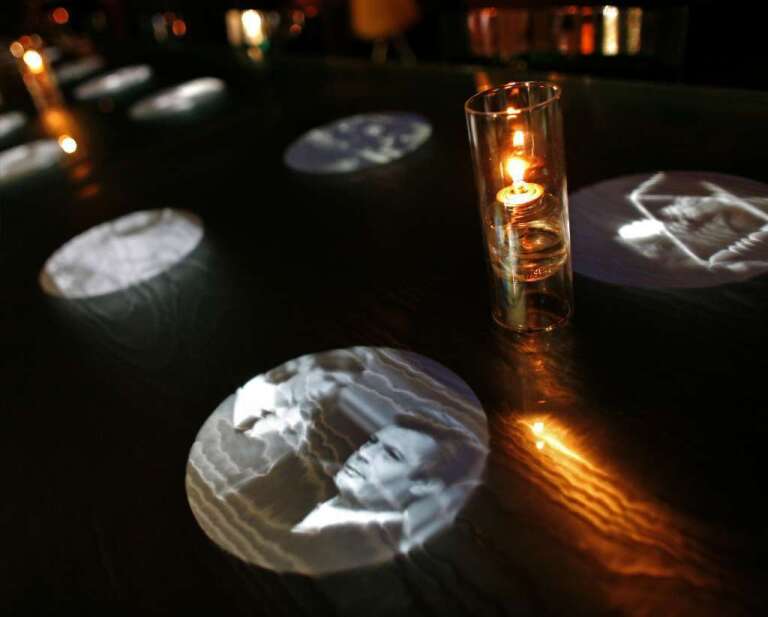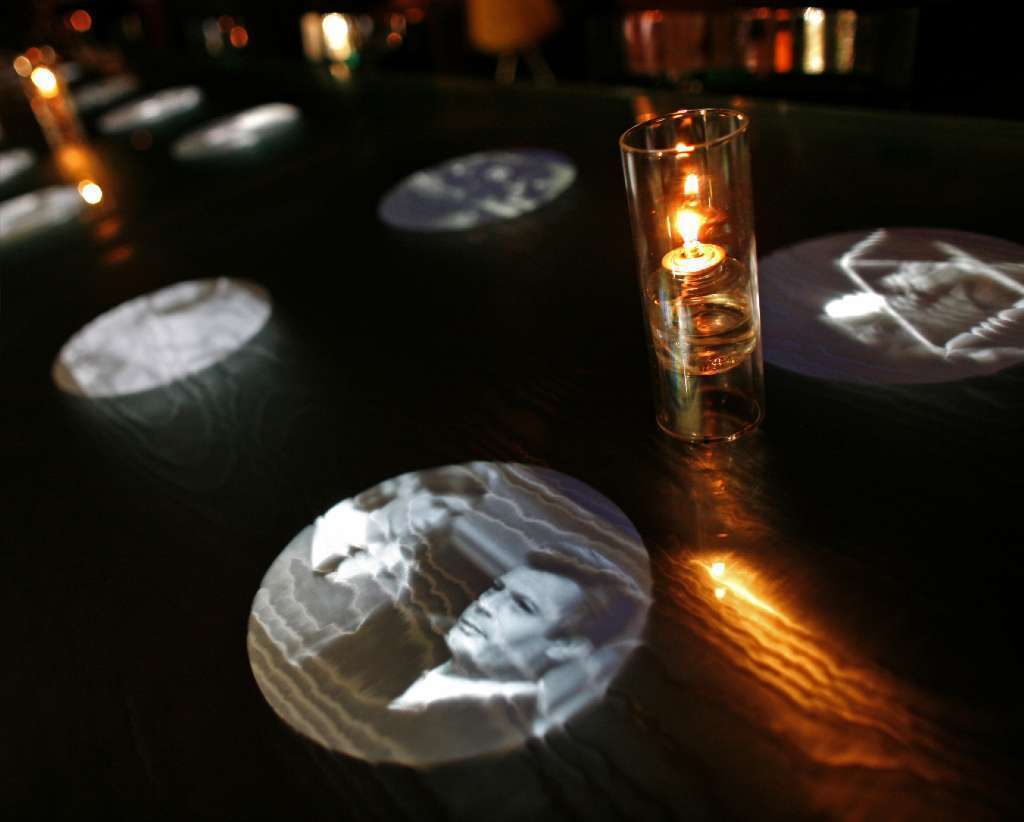 Fellini films playing at the tables of Bar Centro of the Bazaar at the SLS Hotel, designed by Philippe Starck.
(Michael Robinson Chavez / Los Angeles Times)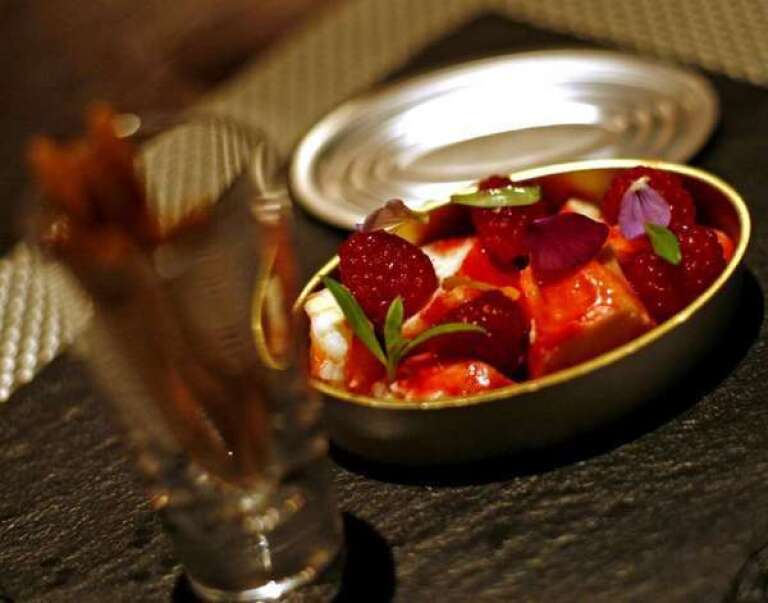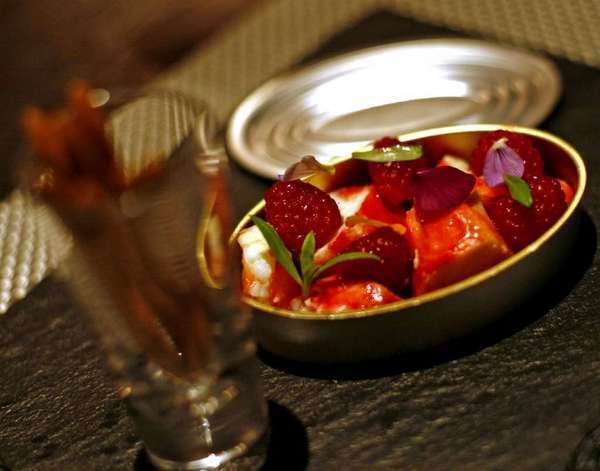 King crab with raspberries and flower petals at the Bazaar by Jose Andres.
(Michael Robinson Chavez / Los Angeles Times)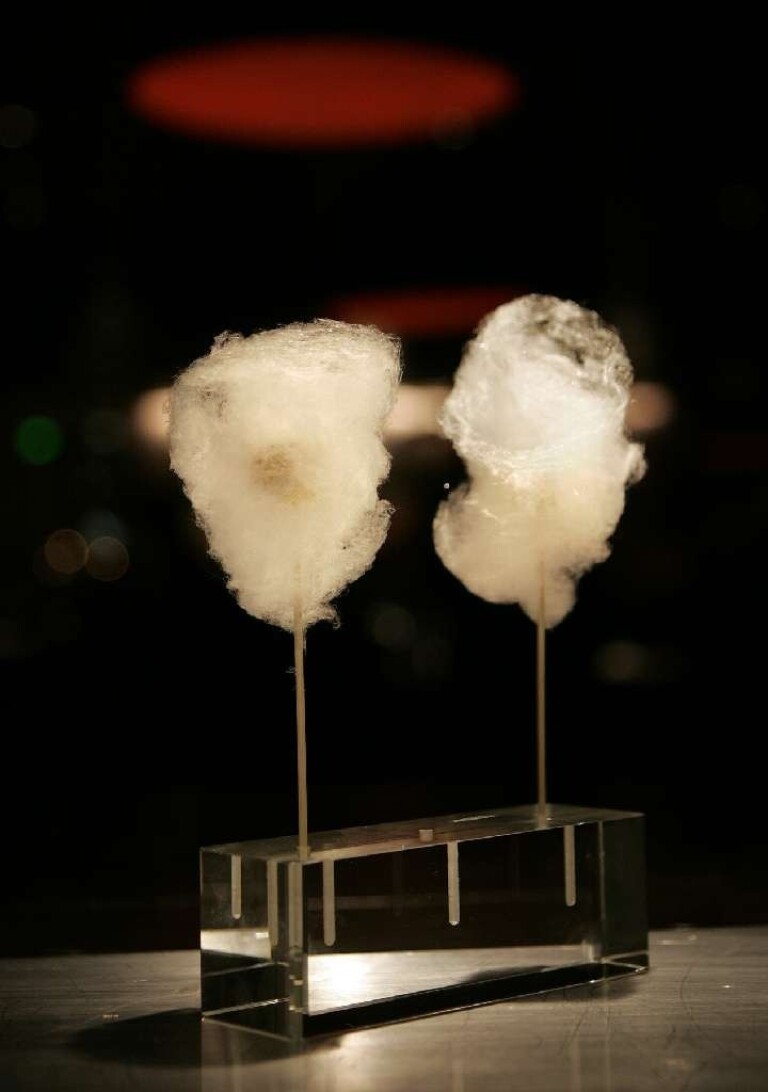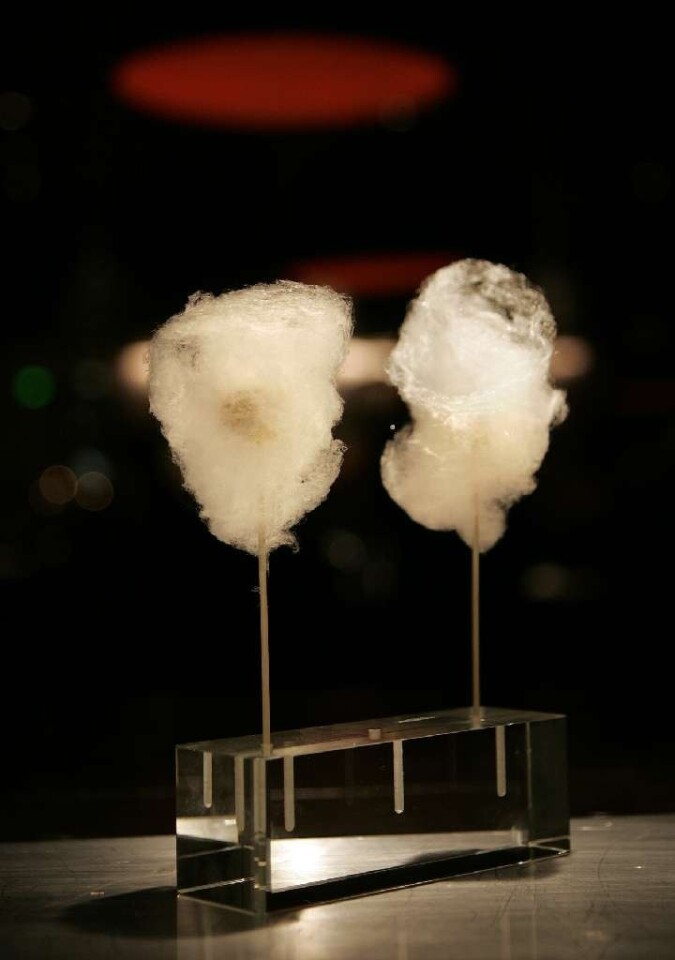 Foie gras cotton candy.
(Lori Shepler / For The Times)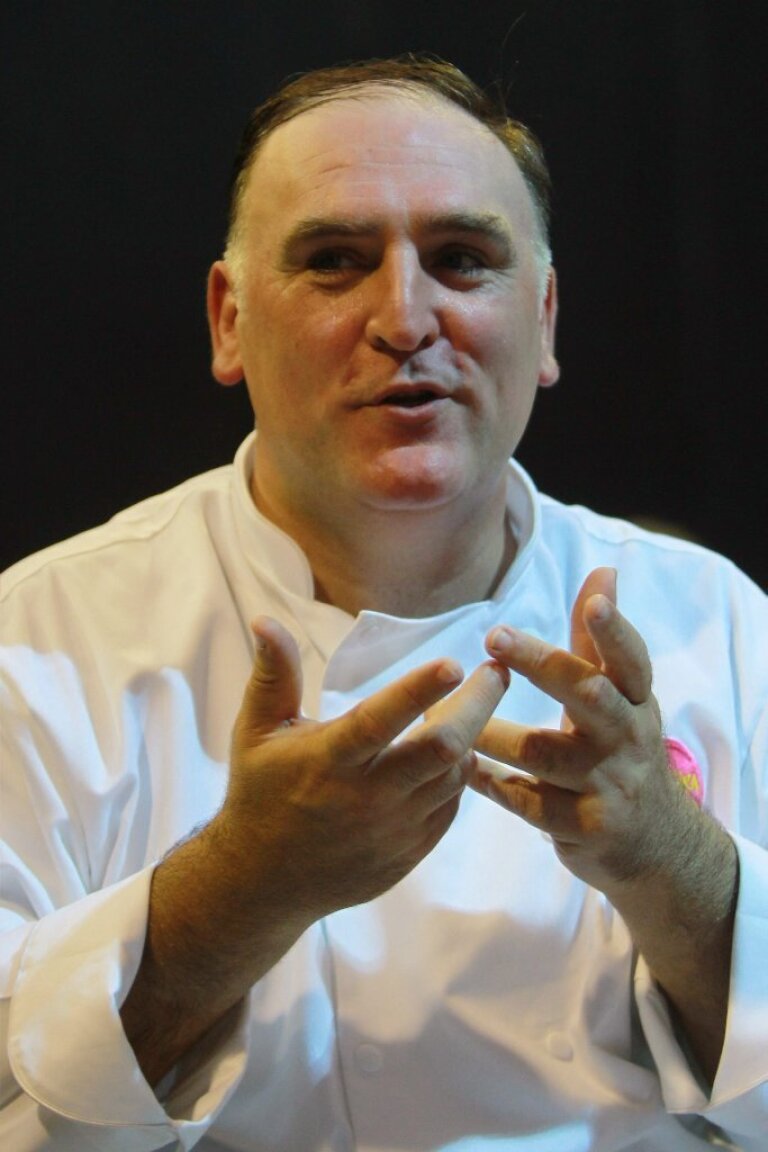 Chef Jose Andres at the Mistura Gastronomic Fair in Lima, Peru, earlier this year.
(AFP/Getty Images)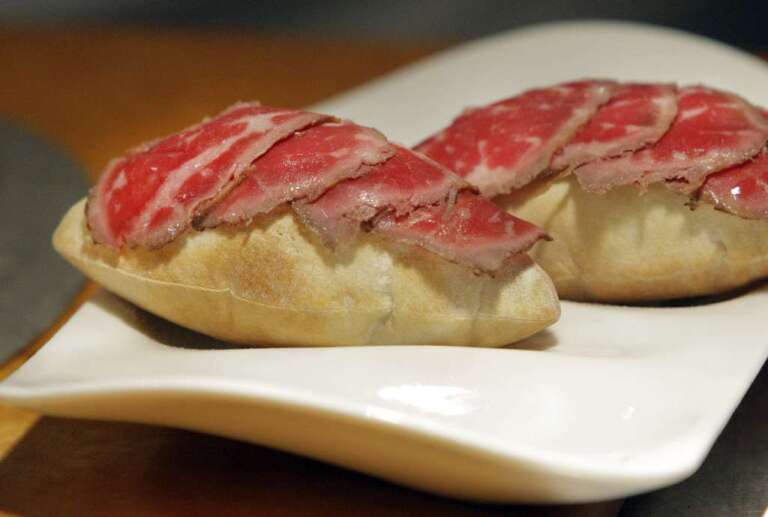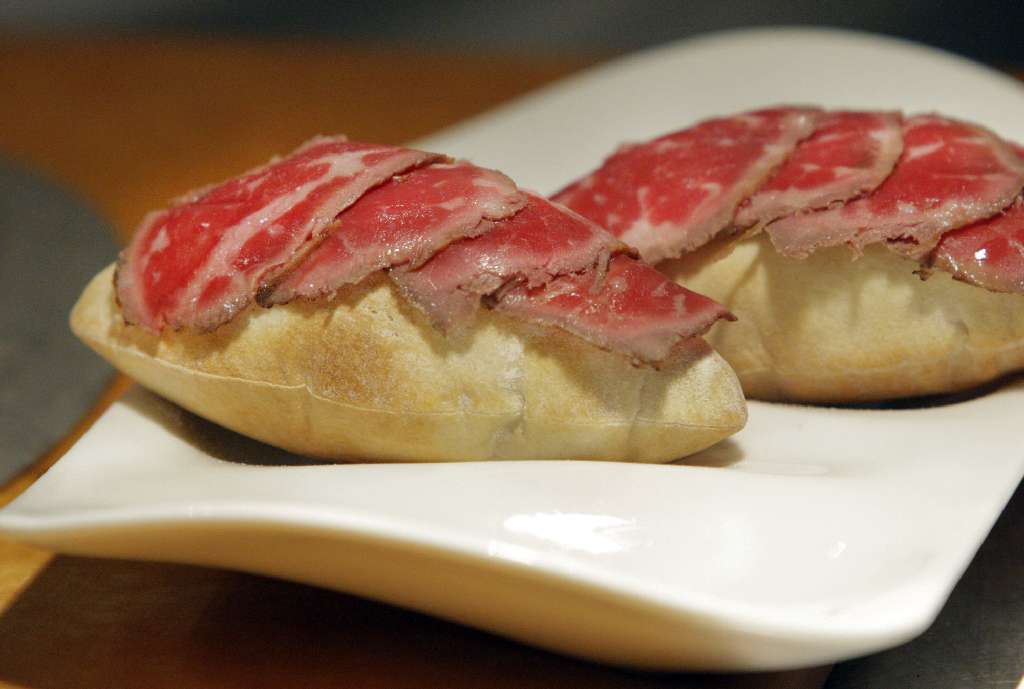 "Philly cheesesteaks" at the Bazaar.
(Lawrence K. Ho / Los Angeles Times)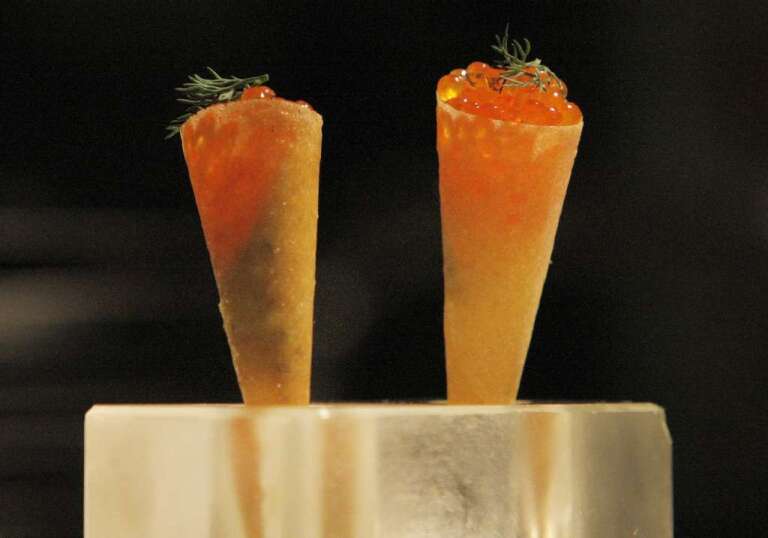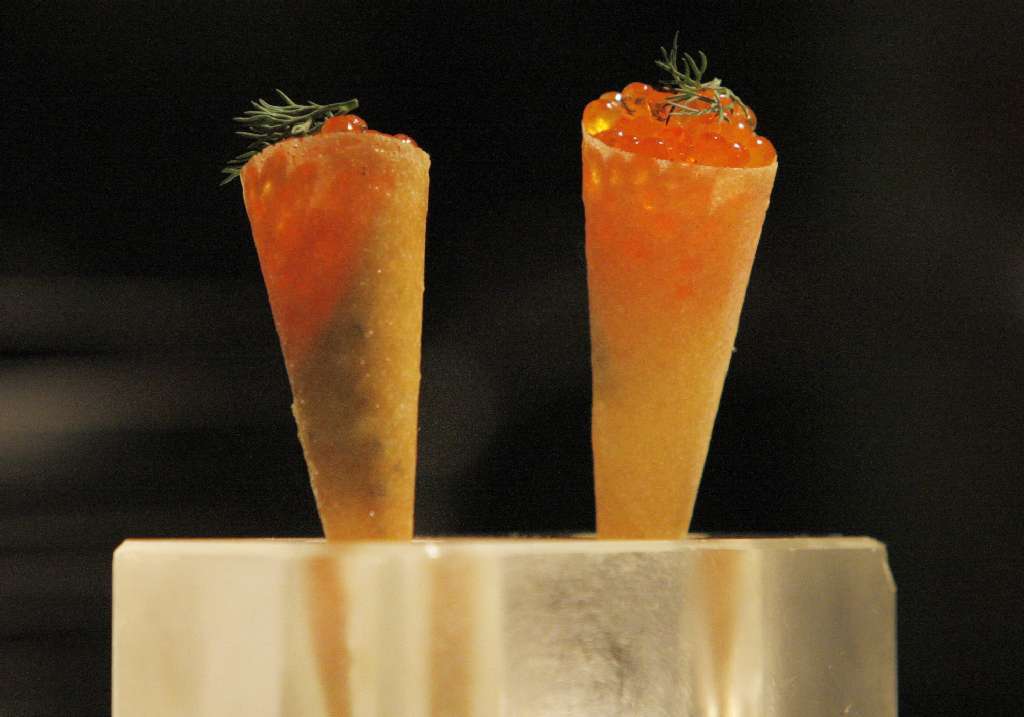 "Bagel & lox" cones.
(Lawrence K. Ho / Los Angeles Times)
Raise a "salt air"-topped margarita. The Bazaar by José Andrés, the Philippe Starck-designed modernist-tapas restaurant located within the vast lobby of the SLS Hotel, celebrates its fifth anniversary this week, coinciding with a visit from chef Andrés himself.
Five years ago, the Bazaar opened with the exuberant alarum of full-on legs of jamon iberico, foie gras cotton candy and martinis garnished with spherified olives. Featuring a cocktail bar and lounge, multiple dining rooms, a patisserie and roving food and drink carts, it had "everything going against it," says Andrés, sitting in the private "black room" of the hotel's more casual Tres restaurant. "There were so many numbers saying it wouldn't work that it actually worked!"
At the time of its opening, Andrés said of the Bazaar: "Who needs one more chef in one more building with four walls and a kitchen? I'm bored with the system of it. I want people to be able to move around, not feel chained at a table. I want energetic, unpretentious, fun."
It must have been what L.A. wanted too. So five years in, Andrés is talking about expanding the Bazaar into what is currently the lobby's retail space. He's not saying when, only that "it will happen." And Saam, the Bazaar's semi-incognito 30-seat dining room, will "morph into more a bar," not a cocktail bar but more like minibar, Andrés' 12-seat Washington, D.C., restaurant serving his avant-garde tasting menus.
Meanwhile, what he's for now calling Bazaar Meat will open in the SLS Hotel & Casino in Las Vegas, slated to debut next year. "Meat-centric," he says, "but deeper, deeper, deeper." Which means not just steaks but cuts of lamb and pigs cooked on big grills and a couple of types of wood-burning ovens (yes, plural).
Andrés also is collaborating with activist Robert Egger on the nonprofit L.A. Kitchen, which aims to provide food to those who most need it.
Then there's the 140-seat Chinese-Peruvian restaurant he's opening in D.C. in the spring, China Chilcano, building on the success of his Chinese-Mexican restaurant in Las Vegas, China Poblano. A noodle chef from Beijing will consult on a menu that includes dumplings, fried rice and ceviche.
"I want to do a Japanese-Spanish restaurant," Andrés said. "I will. In the 1600s samurais came to Spain, and many stayed," referring to delegations led by Hasekura Tsunenaga to Coria, outside of Seville, where those who settled were given the surname "Japon," the Spanish word for Japan. "The restaurant would be a what-if -- what if the samurais knew how to cook...."
ALSO:
Jonathan Gold's six favorite dumplings
Rare by Drai's, a new steakhouse for the Sunset Plaza set

Thank Charlie Trotter for, among other things, micro-greens
---
Get our weekly Tasting Notes newsletter for reviews, news and more.
You may occasionally receive promotional content from the Los Angeles Times.