Mozzarella arrests made after counterfeit cheese found in Italy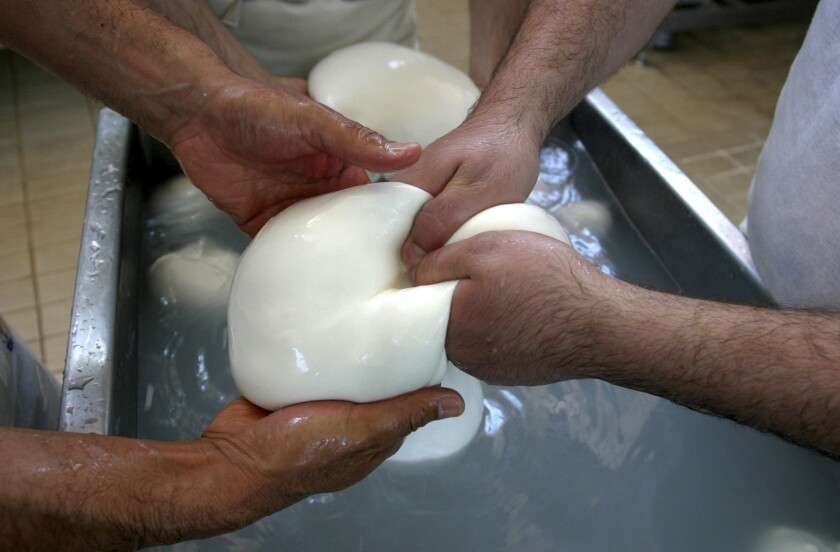 The discovery of alleged counterfeit buffalo mozzarella cheese at a factory in Italy has led to the arrests of 13 people, including two public health service veterinarians who allegedly warned the factory of future inspections, reported the Associated Press.
The buffalo mozzarella at the factory, near Caserta in the Campania region of southern Italy, is traditionally made with local buffalo milk. Police concluded the buffalo milk was actually being cut with cheaper cow milk.
Buffalo mozzarella made in Italy is certified by the European Union with a Denominazione d'Origine Protetta, or DOP seal. The cheese is most commonly used to make Caprese salad (tomato, cheese and basil) in Italy.
Seven stores selling cheese from the factory were shut down Monday.
Italian authorities have also discovered as much as 20 times the amount of bacteria allowed in the cheese, according to AP.
The investigation began after an employee was injured at the factory.
Italy has also experienced problems with counterfeit olive oil. A UC Davis research study from 2011 found that more than two-thirds of common imported olive oil brands sold in U.S. grocery stores are not what they claim to be. Some oils labeled 100% extra-virgin olive oil were found to actually be blends of olive oil with cheaper oils such as canola, seed and nut oil.
Cheese names are also a subject of dispute. In recent trade talks, the European Union asked that certain European names -- such as Parmesan and Asiago -- not be used on varieties made in the United States.
---
Get our weekly Tasting Notes newsletter for reviews, news and more.
You may occasionally receive promotional content from the Los Angeles Times.