Three new places to get a drink in Los Angeles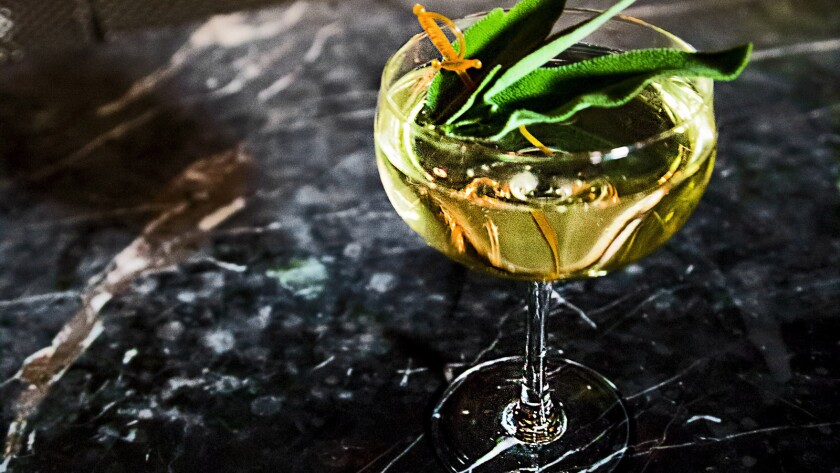 If you've been paying attention to the bar scene in Los Angeles, you've probably noticed how much it's been growing. And the term "craft cocktail"? It's about as prevalent as "farm-to-table." If you're looking for a spot to meet a blind date, or just need a new watering hole, here are three new bars to check out now, two in downtown and one in Venice.
Garcons de Cafe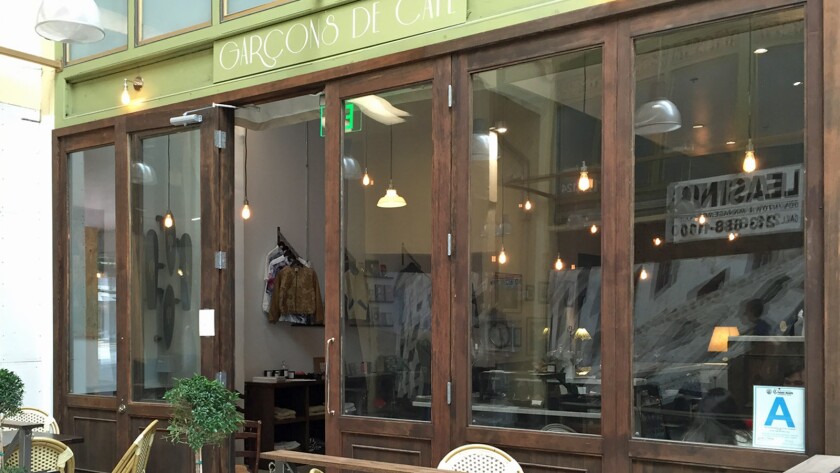 This is where you can buy a shirt for your boyfriend, and also a glass of wine. Garcons de Cafe is a wine bar and retail shop tucked into a corner of the Spring Arcade building in downtown L.A. Everything inside is French — including the bartender, the designer of that shirt you just bought, and all of the wine behind the bar. There's also charcuterie, cheese and foie gras, also all French. 541 S. Spring St. #114, Los Angeles, (213) 278-0737, www.garcons-de-cafe.com.
The Lincoln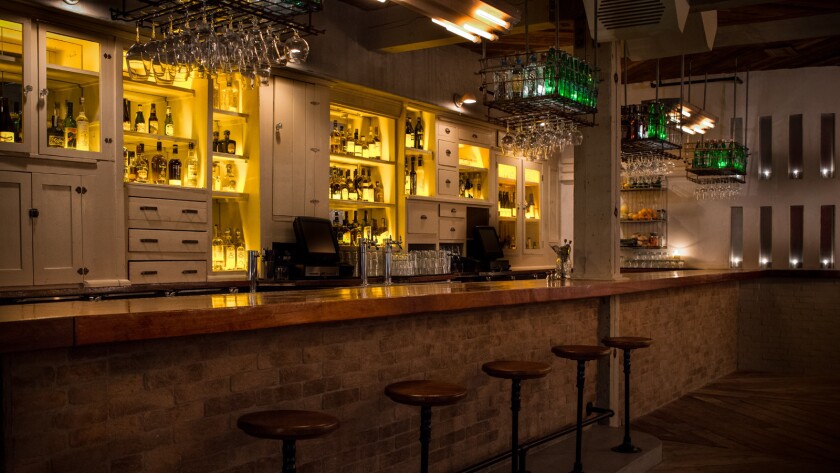 The team behind Power House, Habana, the Dark Room and Firefly has opened the Lincoln, a new bar on Lincoln Boulevard in Venice. The space was designed to look like a tasteful car collector's building/repair shop, so expect materials from old Mercedes and Porsche source books, metal and wood patio furniture, ships' lamps and stools made from automobile jackets. There's also a 1927 Model T Roadster behind floor-to-ceiling glass panes at the back of the bar. The bar itself features 100 spirits (yes, exactly 100) and head bartender Cameron Dodge-White promises his drinks contain no emulsified foams. 2536 Lincoln Blvd., Venice, www.thelincolnvenice.com.
The Deep End at Honeycut
A portion of Honeycut, the downtown bar/disco by the crews behind 213 Hospitality (the Varnish) and Proprietors LLC (the Walker Inn, Death & Co in NYC), has been transformed into the Deep End. What was once the area next to the disco — dubbed the Cocktail Bar — is now an intergalactic cocktail bar. The space is outfitted with blacklight-reactive flora and seascape, as well as neon floor graphics (so: glow-in-the-dark). And there's an entirely new space-themed cocktail menu with drinks with names like Aerolite, Moon Boots and Stardust. 819 S. Flower St., Los Angeles, (213) 688-0888, www.honeycutla.com.
First round is on me. Follow me on Twitter and Instagram @Jenn_Harris_
ALSO:
How to make the chocolate fondant cake from République
Farmers market report: English peas are in season. Here are 7 recipes
Downtown L.A. brewery releases tribute beer 'Buggin' Out' for Phife Dawg
---
Get our weekly Tasting Notes newsletter for reviews, news and more.
You may occasionally receive promotional content from the Los Angeles Times.