Pizza Hut to roll out pizza by the slice as competition gets fierce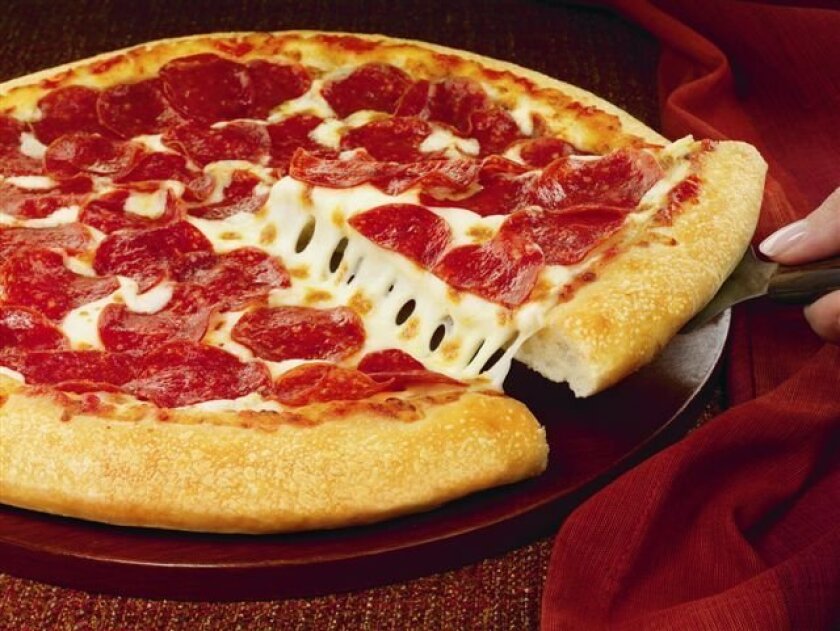 Pizza Hut says it will start offering pizza by the slice in two test locations this week, the Associated Press reports, in a move to keep up with the increasing competition from newer fast-casual pizza chains that focus on speedy made-to-order pizzas.
With an emphasis on speed, the pizza slices -- from Northeastern-style pies -- are meant to come out faster, and Pizza Hut will install new ovens to heat slices at the stores in York, Neb., and Pawtucket, R.I. Baked this way, the slices are expected to take four minutes to heat and will cost $2 to $3 each.
The traditional ovens at the stores are used for whole pies, which take seven to 10 minutes to bake, Al Litchenburg, the chain's chief development officer, told the Associated Press.
The Plano, Texas-based company has 6,400 stores in the United States and is expected to test variations of the pizza-by-the-slice concept over the next year and will reflect various local tastes. The Pawtucket, R.I., location, for example, will have thinner pizza crust than the York, Neb., restaurant.
The Pizza Hut in York will be designed to offer an experience such as at Chipotle; customers will order at a counter, then food will be brought out to them. The Pawtucket location will have a "slice bar."
ALSO: Del Taco launches 150-calorie turkey tacos
At Pellicola Pizzeria, New York meets Naples
Man eats McDonald's for 90 days, loses 37 pounds
---
Get our new Cooking newsletter.
You may occasionally receive promotional content from the Los Angeles Times.