Hey, Hawkeye fans, hit these 9 spots in Pasadena before (or after) the Rose Bowl game
Welcome to Pasadena, renowned for its skin, sin and wicked impulses. No, wait, that's Las Vegas. Pasadena is actually a lovely city of libraries and churches. It's where locals go to recover from Burbank. If Pasadena ever has a racy thought, it probably has to do with horses. The wildest thing here are the feral parrots.
Still, Iowa fans in town for the game will find Pasadena a lot more freaky than Keokuk or Altoona. Don't say you weren't warned.
Here are some suggestions on worthy hangouts. There are some uncommonly jumpy joints and first-rate cuisine, including Racion and Union, two restaurants on Jonathan Gold's 101 Best Restaurants list. Here's your Rose Bowl playbook. Now go make us proud:
THE COLLEGE CROWD
The 35er
No one will confuse this old dive with a library. Worn and beery, the perfect place for a pep rally. You don't need to use your indoor voice here. Order two beers at a time, sing a fight song, send a selfie to your ex, rejoice. 12 E. Colorado Blvd.; (626) 356-9315, www.35erbar.com.
Barney's Beanery
Weird name, great vibe. It's a roomy roadhouse with decent grub and TVs everywhere, similar to the chain's other outlets in Santa Monica, West Hollywood, Burbank, Westwood and Redondo Beach. Looking to kick back? Go upstairs and shoot a game of pool at Q's Billiard Club. Most newcomers don't even know it's there. 99 E. Colorado Blvd.; (626) 405-9777, www.barneysbeanery.com.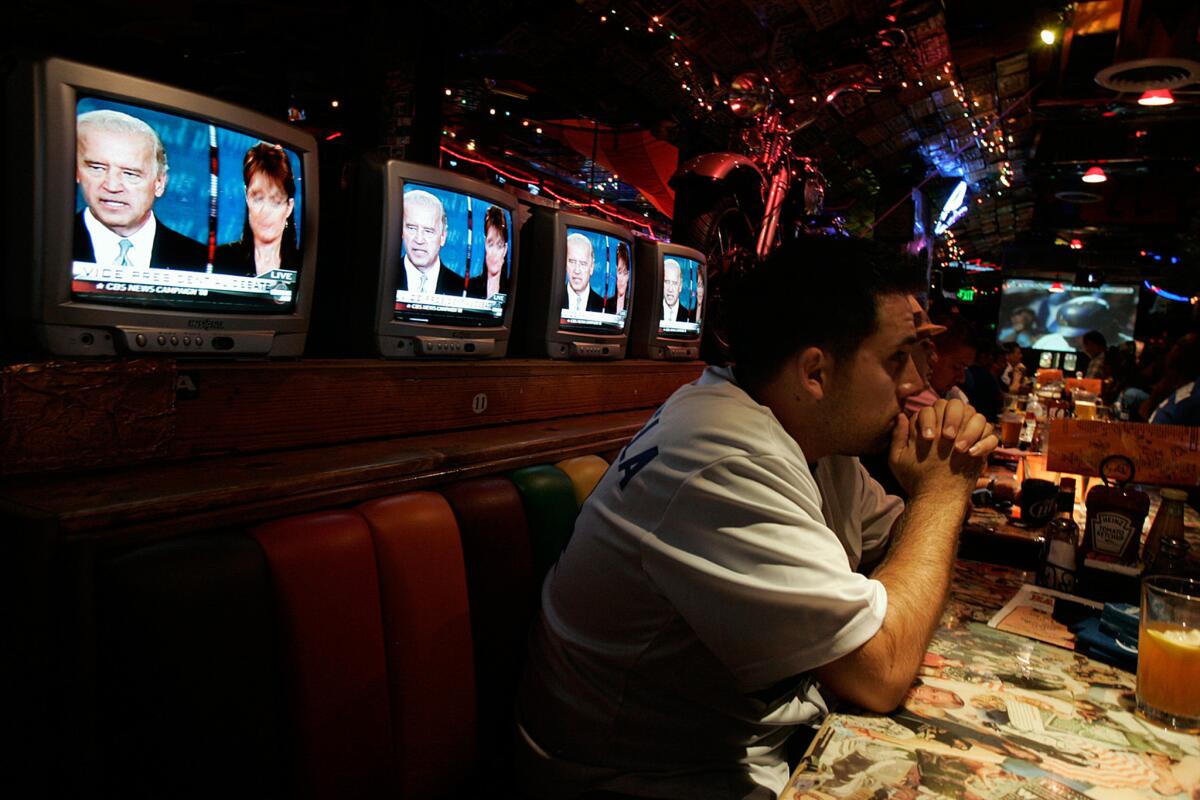 Kings Row Gastropub
You won't catch the PTA meeting here either. A buzzy party atmosphere has made this the go-to place for college kids for the past several years. Late-night Uber drivers make a lot of coin off Kings Row. 20 E. Colorado Blvd.; (626) 793-3010, www.kingsrowpub.com.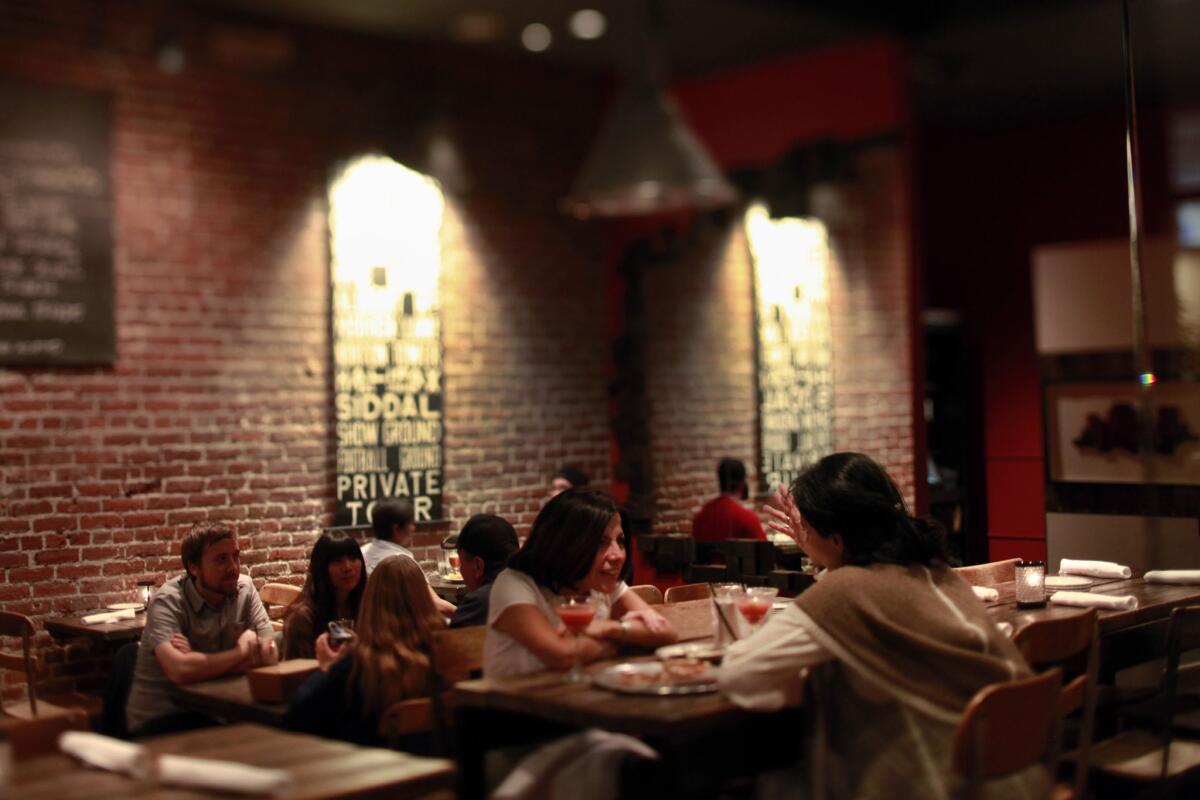 Lucky Boy
It's not a drinking establishment, but you will find a succulent and blimpy breakfast burrito — roughly the size of your hotel pillow — for $6.65. Reach into your jeans, pull out all the crumpled singles, then sit down for one of the most satisfying breakfasts in town. 640 S. Arroyo Parkway; (626) 793-0120.
MOMS AND DADS
Vertical Wine Bistro
What's the current equivalent of yuppies? Whatever it is, you will find plenty of slight, rich locals here, nibbling from home-style small plates and attacking the impressive wine list. Looking for a spot to spend New Year's Eve? This might be it. 70 N. Raymond Ave.; (626) 795-3999, www.verticalwinebistro.com.
Arroyo Chop House
Smells like money and charred beef. This clubby steakhouse is one of the most popular restaurants in the area, with first-rate service and consistent food. It's not stuffy, but not for penny pinchers either. 536 S. Arroyo Parkway; (626) 577-7463, www.arroyochophouse.com.
La Grande Orange Cafe
In an old train station, this busy bistro is as pleasant and friendly as a golden retriever. Locals love it for its dinner specials and family vibe. Grab lunch, then hop aboard the nearby light rail train for a 20-minute ride to Chinatown. 260 S. Raymond Ave.; (626) 356-4444, www.lgostationcafe.com.
Magnolia House
Good chance you'll meet your soulmate at this popular watering hole – better chance you won't. Either way, it's a good choice. Magnolia House manages to be both a hot spot and a hideaway. A twinkly, drink-driven ambiance makes it another worthy option for New Year's Eve. 492 S. Lake Ave.; (626) 584-1126, www.themaghouse.com.
The Langham Huntington
Well-off dentists from Davenport, Iowa, will bring their second wives to this grand old hotel to impress them – and it will probably work. In the lovely lounge, order a Bloody Mary and ogle all the attractive trust-funders. Approach with caution. 1401 S. Oak Knoll Ave.; (626) 568-3900, www.langhamhotels.com.
ALSO:
Iron Triangle brewing, the L.A. Arts District's next big brewery
Madcapra and Animal chefs to open Los Feliz restaurant in the Mother Dough space
Souk Shawarma in downtown L.A. has 7 kinds of shawarma, including vegan, duck and shawarma in a bowl
Get our L.A. Goes Out newsletter, with the week's best events, to help you explore and experience our city.
You may occasionally receive promotional content from the Los Angeles Times.