Carreras Cemitas in Long Beach has great lunchtime Mexican food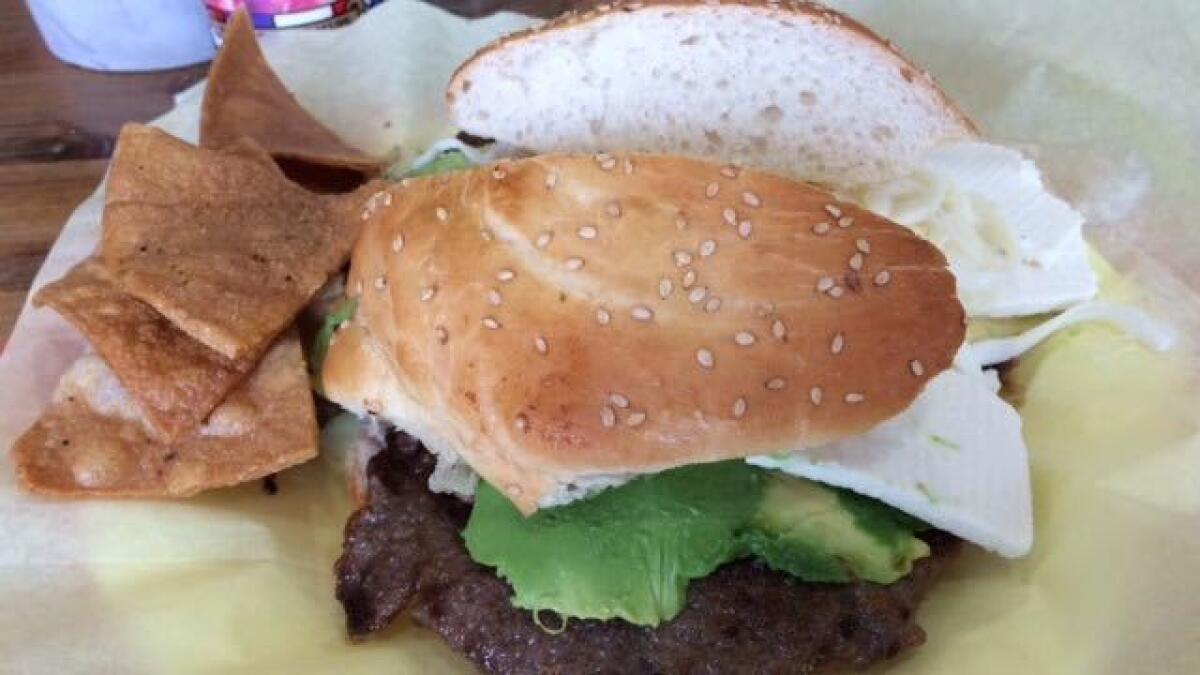 Name of restaurant: Carreras Cemitas of LCP.
Chef/Owner: Abraham Quitl, whose parents ran the La China Poblana food truck back in the day. His brother runs Cemitas China Poblana in Boyle Heights.
Concept: Pueblan sandwiches — meat, slabs of creamy panela cheese, a tangle of Oaxacan string cheese, half a ripe avocado on a sesame-sprinkled bun ... and that's just getting started.
They also serve the same meats in burritos and tacos and even a bowl with rice and beans, but that seems beside the point, doesn't it?
What dish represents the restaurant, and why?: The pork stewed in green chile until it's almost creamy, then piled on the bun with everything else is Quitl's favorite — and it's a good one.
In season (roughly April to September), the restaurant gets the papalo herb from Puebla, and then the go-to sandwich becomes the pata vinagre, made with stewed beef tendon.
Runner-up: Another favorite is the milanesa — beef pounded thin, lightly breaded and seared on both sides. Think of it as the Mexican version of chicken-fried steak.
Return favorite: Stripped to the cemitas' essentials, you have a quesillo, which is nothing more than the usual sandwich minus the meat but with a sprightly chipotle sauce. It's hard to beat.
Who's at the next table: There are some customers from the neighborhood, but it seems to be mostly people who work in the area.
Appropriate for: Lunch, obviously, but also great for a casual dinner.
Uh-oh: Carreras Cemitas is smack in the middle of Naples island in Long Beach, full of million-dollar homes with private boat docks — perhaps not the most obvious location for great Mexican street food. Business seems a little touch-and-go.
Service: This is a one-man band and every sandwich is made to order, so production can slow down a little. If you're looking for a quick in-and-out, call in your order ahead.
What are you drinking? Bottled Jarritos or Mexican Coke.
Carreras Cemitas of LCP, 5650 E. Second St., Long Beach, (562) 438-2428, on Facebook.
Get our weekly Tasting Notes newsletter for reviews, news and more.
You may occasionally receive promotional content from the Los Angeles Times.