Smart cocktail shaker could be the key to the perfect drink, every time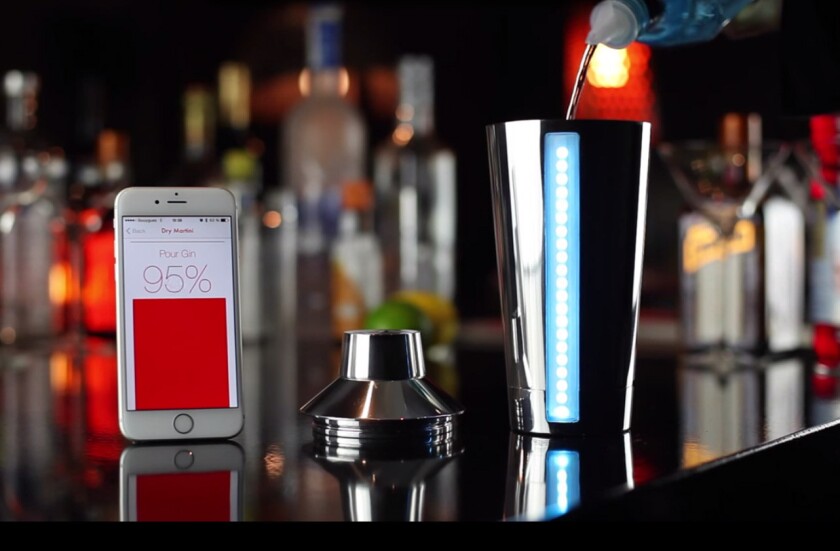 Making the perfect cocktail is serious business. Like baking, it requires precision, the right tools and a tested recipe. But the makers of the B4RM4N, a new smart cocktail shaker, are hoping their invention is all you'll need to become a skilled bartender.
The B4RM4N works by syncing with an app on your smartphone that's loaded with hundreds of recipes for popular cocktails.
Once you choose your cocktail, decide how many people you'd like to make the drink for. The app then gives you the recipe.
The shaker works by using LED lights that light up to tell you when to stop pouring an ingredient into the shaker. Once the lights reach the top, you've poured enough.
When you're ready to give your cocktail a shake, there's a guide for how long to shake the shaker. Just make sure you put on a good face while you're shaking.
The company behind the B4RM4N is looking to raise $100,000 with a Kickstarter campaign to manufacture the first batch of shakers. If successful, each smart shaker would cost $119.
Shake it off! Shake it off! Follow me on Twitter @Jenn_Harris_
---
Get our weekly Tasting Notes newsletter for reviews, news and more.
You may occasionally receive promotional content from the Los Angeles Times.