Sriracha processing can continue at Irwindale plant, judge rules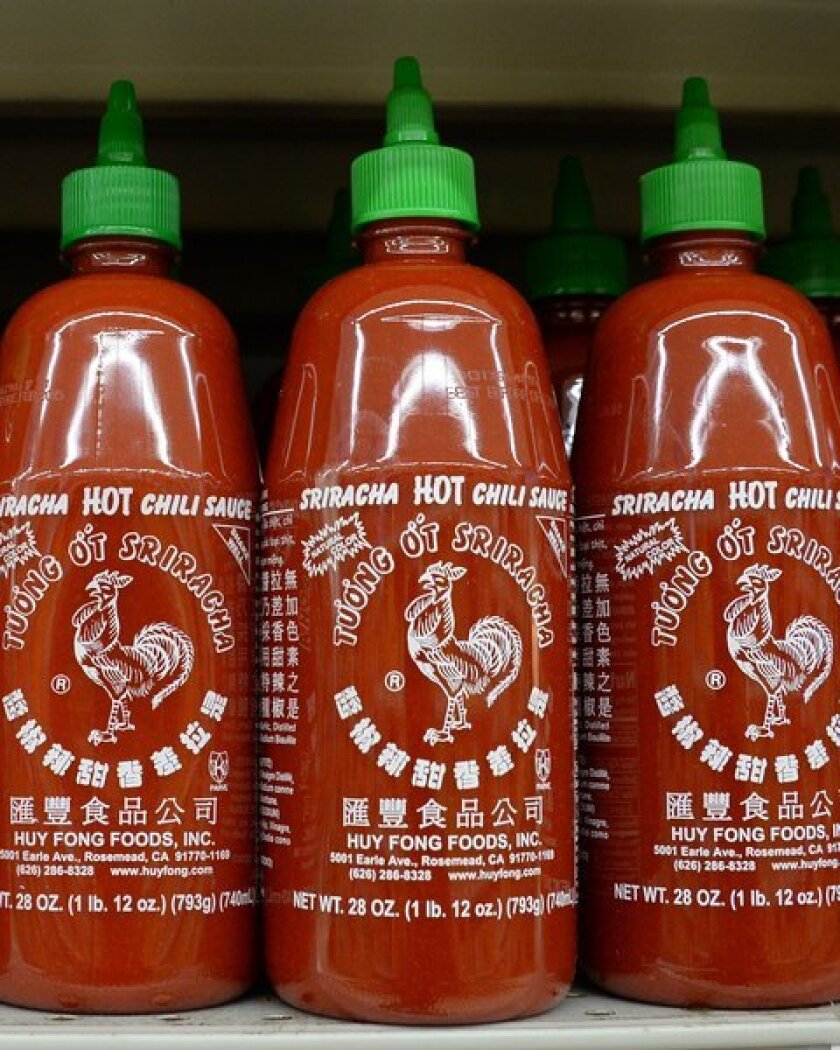 Sriracha lives! At least for now.
A Los Angeles County Superior Court judge has ruled that Irwindale's Huy Fong Foods, the maker of the iconic "Rooster" brand Sriracha sauce, can continue its operations, at least until Nov. 22.
Some living near the Huy Fong plant had complained about odors coming from chile processing that irritated their eyes and throats. The city of Irwindale filed suit Monday, seeking to stop the manufacture until anti-pollution equipment was installed.
According to The Times' Frank Shyong, "Judge Robert H. O'Brien denied the city of Irwindale's request for a temporary restraining order and set a hearing for Nov. 22 to determine whether the factory should be shut down while it fixes alleged odor problems.
"The judge's ruling means that Sriracha will finish processing the peppers they need for next year's hot sauce supply. There is just over a week left in the chile harvest and processing period."
ALSO:
Beware the global wine shortage
Make your phone smell like Korean BBQ
---
Get our weekly Tasting Notes newsletter for reviews, news and more.
You may occasionally receive promotional content from the Los Angeles Times.