Sweetfin Poké, with customizable bowls of poké, opens in Santa Monica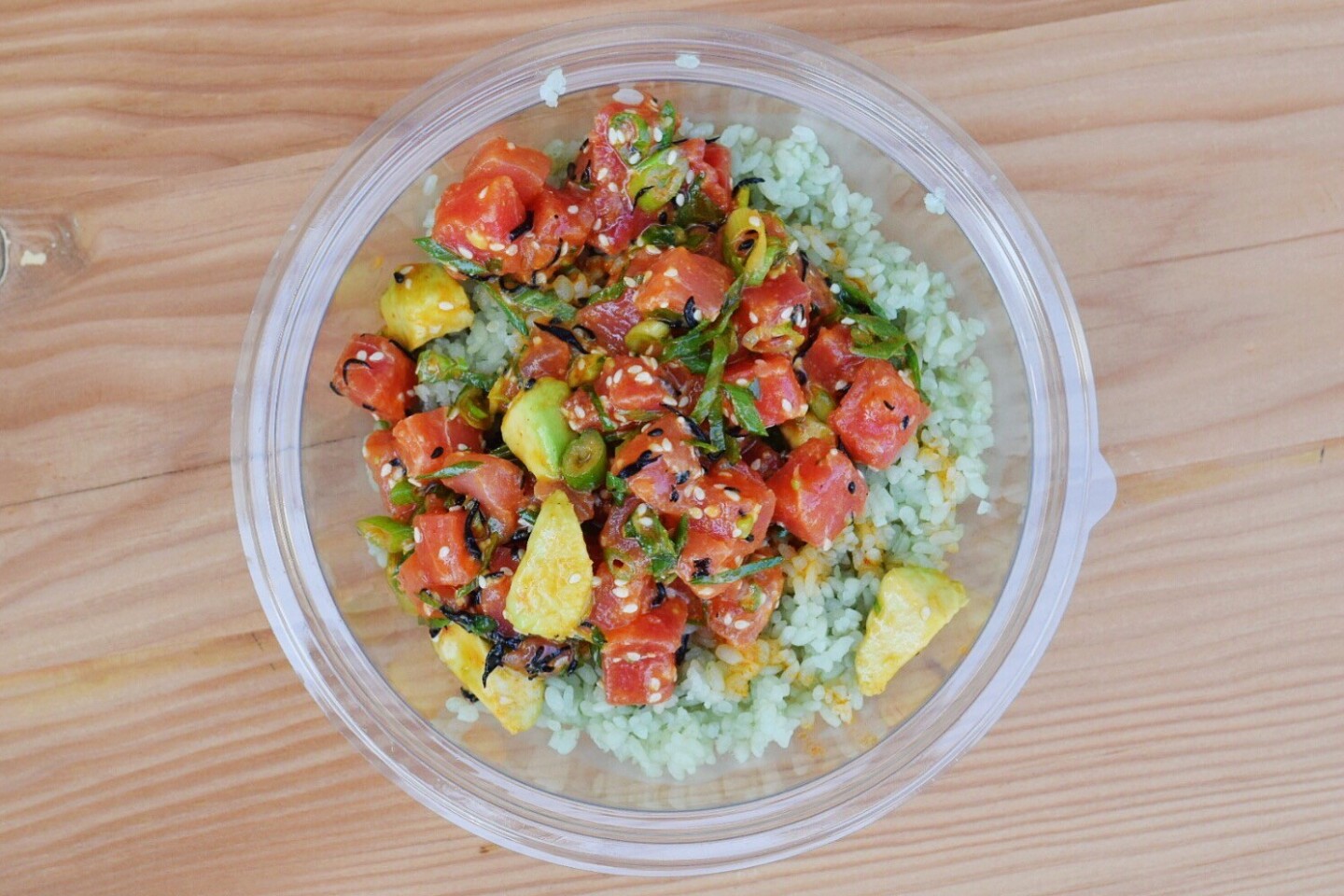 Sriracha tuna poké with avocado and hijiki on bamboo rice.
(Betty Hallock)
Sweetfin Poké opened on Broadway and 9th in Santa Monica.
(Betty Hallock)
Albacore poké with mango, avocado, macadamia nuts, yuzu ponzu and crispy onions on kelp noodles.
(Betty Hallock)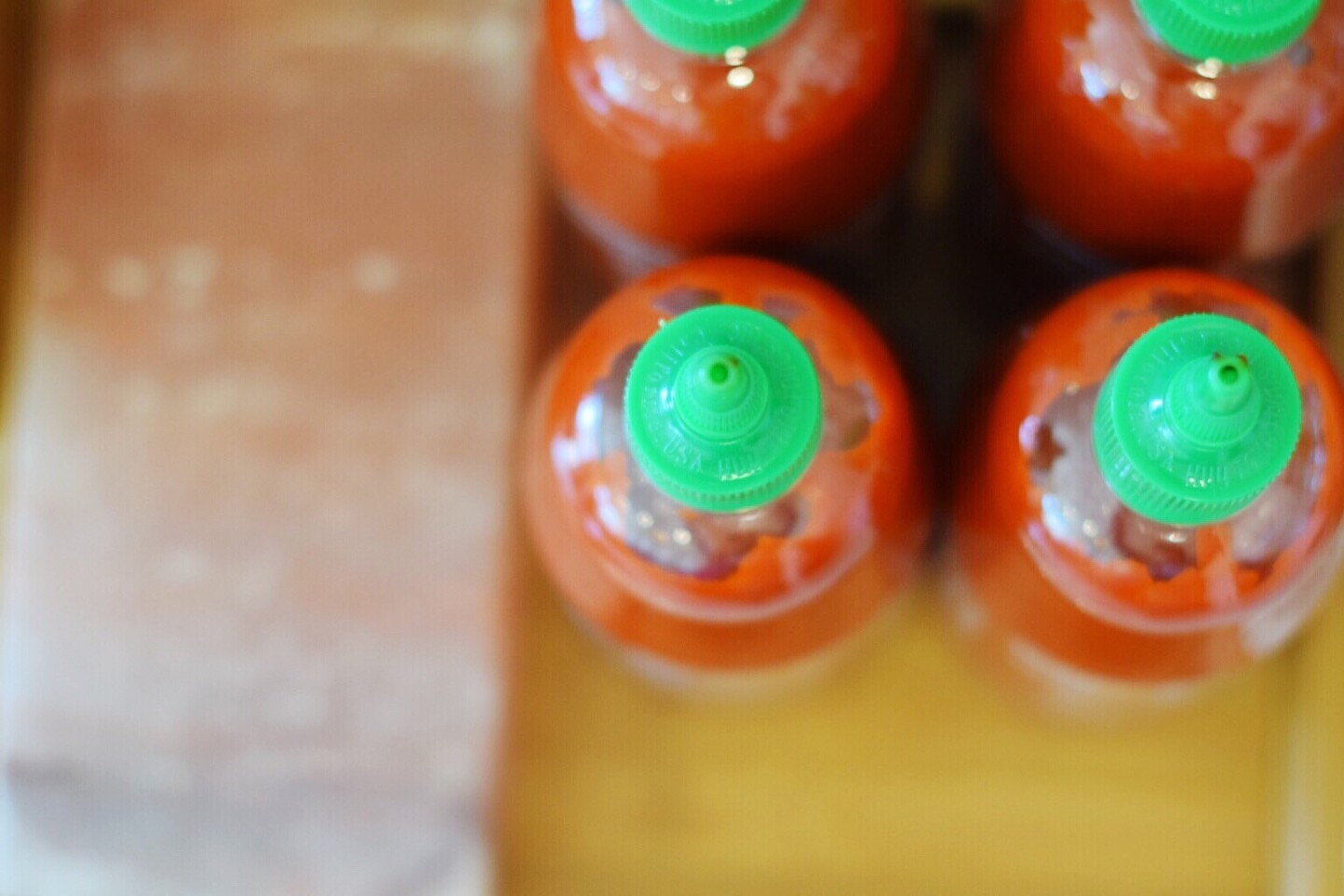 Condiments include plenty of Sriracha.
(Betty Hallock)
Sweetfin's interior was designed by Studio Collective.
(Betty Hallock)
Now that customizable bowls of poké are the next build-you-own pizza, a new poké shop seems to open every few weeks. Sweetfin Poké, with a mix-and-match menu developed by Dakota Weiss (recently at the W Westwood and a "Top Chef" contestant), opened Monday in Santa Monica. The shop might be small, but the poké menu is extensive.
The 1,000-square-foot, blond-wood-clad space in a strip mall on Broadway — the first in what is likely a budding poké chain — was designed by Studio Collective (the Bungalow and Spare Room), outfitted with a couple of dozen seats, etched tables and custom lighting and upholstery.
The poké — the Hawaiian raw fish appetizer usually dressed with green onions, sesame oil and soy sauce and served on white rice — is available in dozens of iterations. Signature bowls include: tuna with classic sesame-soy sauce, white and green onions, sesame seeds and red chile; mango-albacore with ponzu-lime sauce, macadamia nuts and ginger; Sriracha tuna with hijiki and avocado; spicy yuzu salmon with edamame and lime. Vegetarians aren't excluded: You can get poké with vegetables and/or tofu.
If you customize your bowl, options include several kinds of fish, sauces and toppings, all created by Weiss. Like the tang of yuzu? There's yuzu ponzu sauce. Want something crunchy? Macadamia nuts or crispy-fried onions. Spicy? Charred habanero. Other toppings include: flying fish eggs, shiitake pickled mushrooms, wasabi toasted coconut, chopped kale, shiso, ginger, seaweed, chile marinated orange and lots more.
"One of the things we loved about the poké concept is that you can really use the fish as a vessel to create any kind of experience you want," said co-founder Seth Cohen. "We're not pigeon-holing anyone with one type of fish."
Sweetfin Poké, 829 Broadway, Santa Monica, www.sweetfin.com.
---
Get our weekly Tasting Notes newsletter for reviews, news and more.
You may occasionally receive promotional content from the Los Angeles Times.