Toast, guacamole and more great ideas for avocados, now in season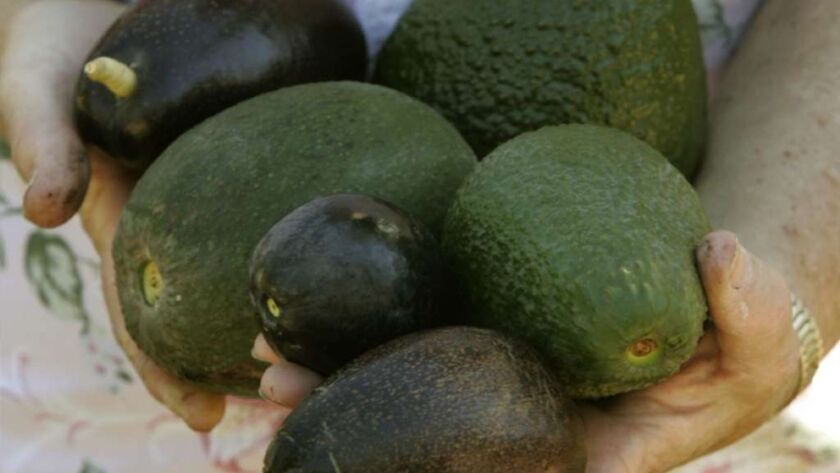 What's in season: Given our continuing love of all things avocado, including toast and guacamole, its not hard to imagine that California is the largest producer of the tropical fruit in the United States or that half the state's crop is grown within a couple hours' drive of Los Angeles. Lucky us. Still, it might be hard to think of avocados as having a season, given the international imports available throughout the year in supermarkets. But locally grown avocados typically begin showing up in early spring, with a season that generally runs into the summer months. Known early on as alligator pears for their coarse texture and dark skin, avocados vary dramatically in color, texture, shape and even size, ranging from as little as a few ounces to up to four pounds per fruit. Of the many varieties available, look for the dark, pebbly textured Hass; smooth, green Fuertes; spotted, creamy Pinkertons; smooth, oval Bacons; and the mild-flavored, shiny, yellow-green Zutano avocados.
Guacamole and more: 21 of our favorite recipes using avocado >>
What to cook: Avocado toast might still be the dish of the moment, but there's so much more to be done with the fruit. Other than adding avocado to salads and sandwiches, try blending the stuff into soup, sauce — even ice cream. And no party is really complete without a bowl of guacamole.
What's on the horizon: Berries, including raspberries, blackberries and blueberries, are making a colorful appearance, and Persian cucumbers are just beginning to show up.
---
Get our weekly Tasting Notes newsletter for reviews, news and more.
You may occasionally receive promotional content from the Los Angeles Times.