Why it's not OK to drink too much and talk too loudly at this L.A. bar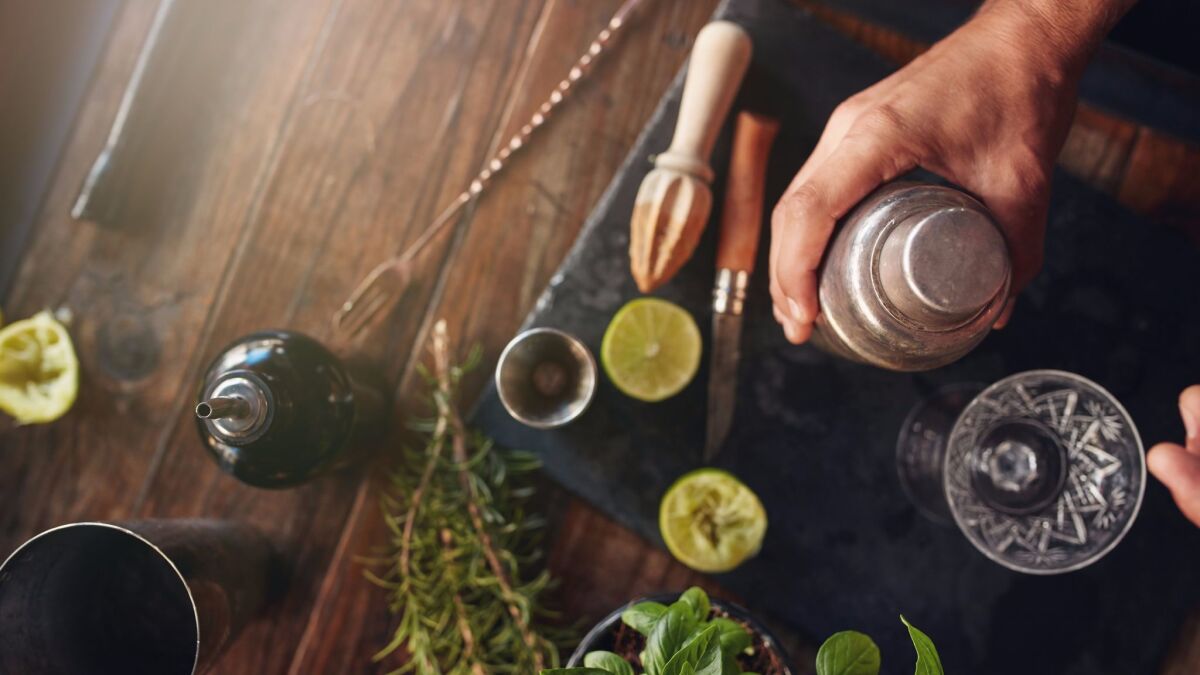 These are the rules printed on a sign that hangs on the wall outside the Varnish, the bar I opened in 2009 at the back of Cole's in downtown L.A.:
"Welcome, please wait to be seated. Our process takes time; thank you for your patience. We are first come, first served and we don't take reservations. We cannot accommodate parties larger than six people. No vulgar language or loud behavior please. Disrespectful attitudes towards other patrons or our staff will not be tolerated. Cocktail attire is admired, not required."
Basic service details aside, the Varnish's rules regarding things like foul language and disrespectful behavior exist because we don't feel that being under the influence of alcohol means relinquishing one's sense of decorum.
Bar rules, contrary to those who imagine they are just us being didactic and uptight, are there to ensure that a good time is had by all.
Restaurants, unlike bars, don't need rules. In even the most wind-swept of diners in the most desolate of towns, forks, knives and spoons rest in their allotted places. A water glass at the top right-hand corner of the dinner plate. Tip your server. Say "Thank you." These ways of conducting ourselves in a dining establishment are deeply ingrained.
But unless you grew up in Europe, you probably weren't taught to drink in a bar. Until you got to college — and then you were probably taught not exactly to drink but to drink too much. The fact is, for most of us, for most of our lives, bars have represented the freedom to let go. To get lit and get loud. To do things we would never do elsewhere or otherwise. While there are foods said to be aphrodisiacs, no plate of oysters, even very good oysters, can beat a shot of whiskey in a darkened room with Guns N' Roses' "Don't Cry" playing on the jukebox.
Truth? It takes a long time to become a civilized imbiber. To have the desire and the wherewithal to enjoy drinking without getting drunk.
My first encounter with bar rules was as a customer at Milk & Honey, the New York City establishment of my mentor, the late, great Sasha Petraske. It was 2004, and my friends and I ordered vodka martinis — to this day the best I've ever had — spoke too loudly and annoyed other patrons. Before we left, I noticed a framed set of rules on the wall with instructions on how to behave. I have no doubt our server would have been forced to explain these rules to us had we stayed for another round, but to what I imagine was her great relief, we left before she had the chance.
I later learned that these rules were not just part of Petraske's attempt to offer a distinct experience, but a requirement for being allowed to exist — the bar was underneath a co-op building that demanded peace and quiet if Milk & Honey was to stay open until dawn.
These days, when someone at the Varnish downs a tray of shots, high-fives everyone within arm's reach and then asks for another round, I express my gratitude for their patronage, and with a light touch and deft hand, guide them toward a more civilized way to imbibe. If they don't get it, well, that's what doormen are for.
None of this, mind you, is meant to insinuate that bars with rowdy atmospheres don't have their place; the Varnish just isn't that kind of saloon. And a set of rules, rather than restraining the guest's experience, is meant to help guide that guest, and everyone else, through a pleasant evening accompanied by the gentle clink of glasses rather than a scurrilous roar.
Alperin owns and operates bars in downtown Los Angeles, including the Varnish, and in Austin, Texas. Stoll is a journalist, novelist, animator and former bartender.
ALSO:
Three great cool-climate California Syrahs for late spring drinking
Behind the bar: Why it helps to be a little obsessive if you're a bartender
Jonathan Gold says the time for Filipino cuisine is now, and the place is Los Angeles
Get our L.A. Goes Out newsletter, with the week's best events, to help you explore and experience our city.
You may occasionally receive promotional content from the Los Angeles Times.