5 Southern California summer craft beers you should be drinking
Just in time for rising temperatures and falling jacaranda flowers, some new local beers are on hand to help quench your summer thirst. From old favorites finding wider exposure to some new takes on niche styles, there's a perfect summer brew for just about every occasion under the sun.
Pilsener, old and new
The old-world style of lager beer has dominated the world's breweries for approaching two centuries, but it wasn't until this decade that Pilsener found favor with craft brewers. Appreciated for an easy-drinking quality that belies a deeper complexity, a great Pilsener will hold your attention for a whole glass and still leave you wanting more. Here are two local options:
Little Bo Pils — Smog City Brewing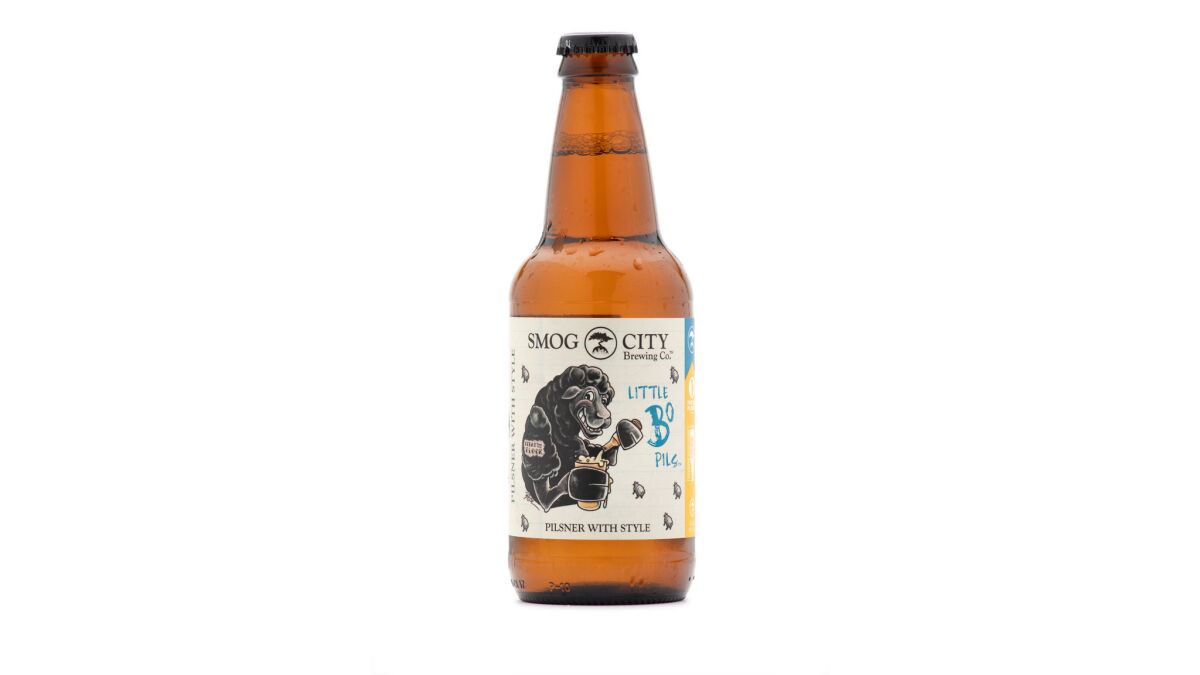 For years, one of the best made-in-L.A. Pilseners was this draft-only offering from Smog City Brewing in Torrance. Little Bo Pils is light and crisp but bursting with the complex flavors of German malt and traditional Czech hops and a snap of bitterness in the finish that wakes up the palate.
It's the brewery's most popular beer, and now it's available in six-packs of 12-ounce bottles for about $11. The bottle debut means you no longer have to fill growlers at the brewery tasting room to enjoy the beer at home, and you'll find six- packs everywhere. from local beer shops to Whole Foods, Trader Joe's and BevMo.
Smog City Brewing Co., 1901 Del Amo Blvd., Torrance, (310) 320-7664
Amwolf — Eagle Rock Brewery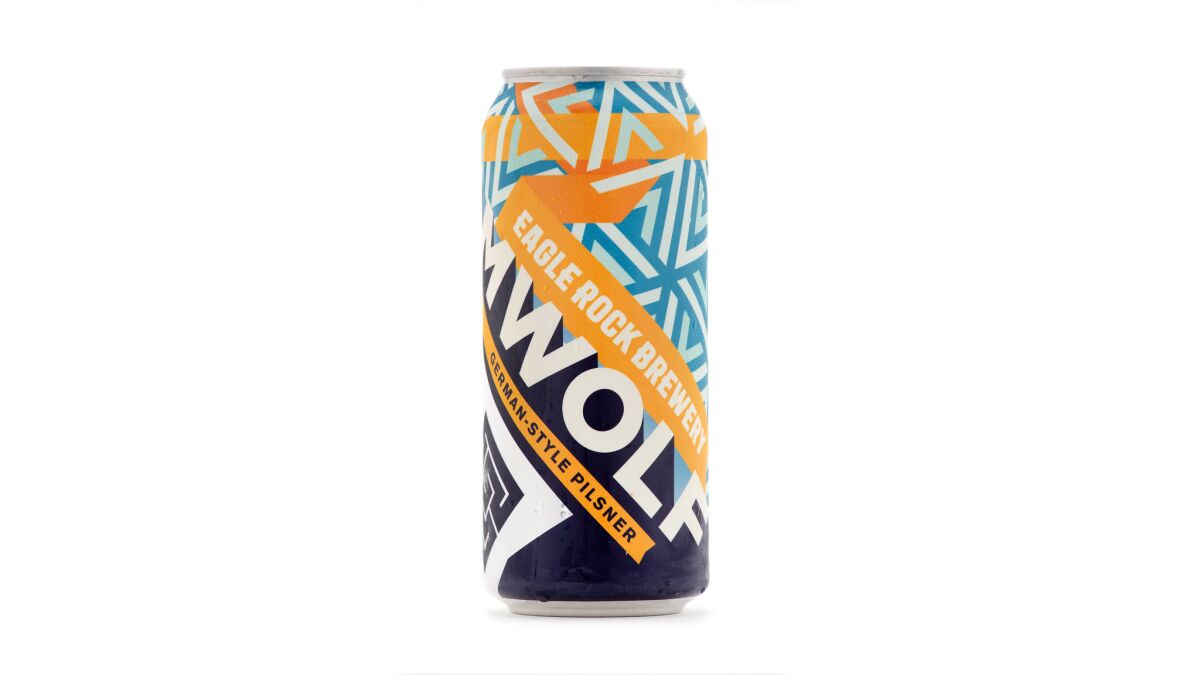 A much newer beer from an older L.A. brewery, Amwolf is Eagle Rock Brewery's take on the classic German Pilsener. After a year of test batches and development the lager has joined the veteran brewery's core lineup.
A brut-dry and bitter finish is balanced with the crackery malt flavor that Pilseners are prized for, and German hops provide an aromatic punch of citrus zest and alpine flowers. It's under 5% alcohol and a great match for a backyard barbecue, a citrus salad or a dip in the pool.
Amwolf is available in four-packs of pint cans at the Glassell Park tasting room and at local bottle shops and craft beer retailers for about $10.
Eagle Rock Brewery, 3056 Roswell St., Los Angeles, (323) 257-7866
Built for summer
Sunbather — Angel City Brewery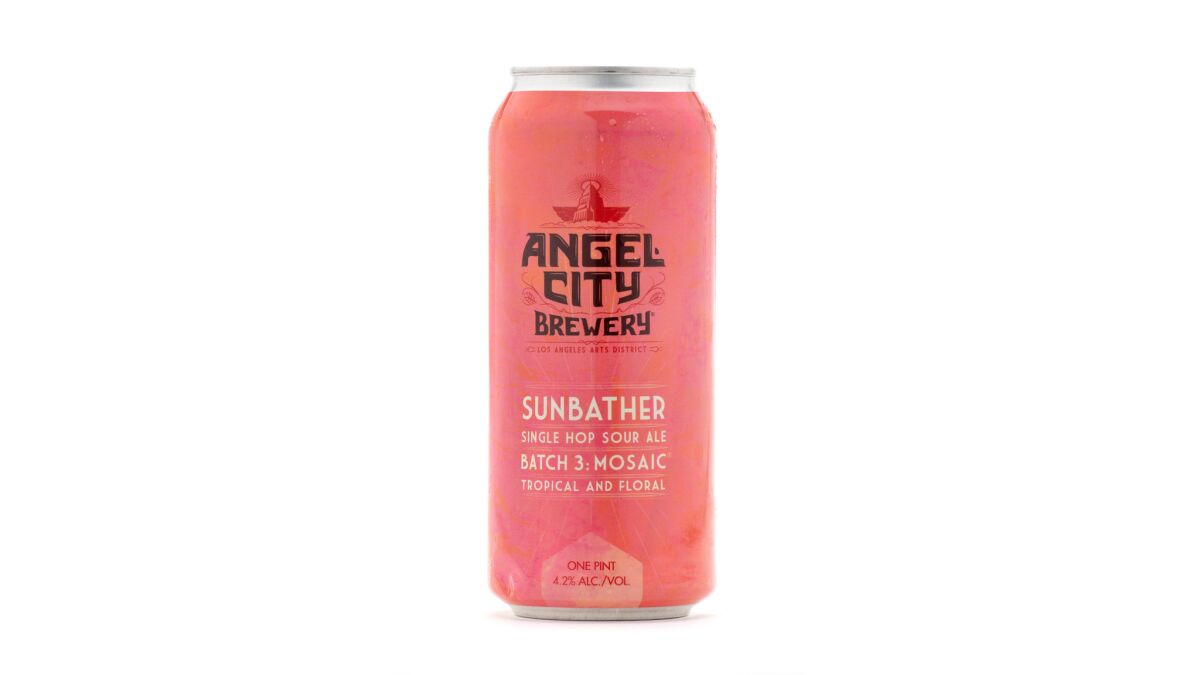 Craft-brewed examples of classic sour styles like the Berliner weisse and the gose have been popular brews to quench a summer thirst for the past few years because these beers are light in body (and alcohol) with a refreshing tartness.
Angel City Brewery in downtown's Arts District has Americanized the light-and-sour with a healthy dose of American hops. This year's release, the third version of this seasonal beer, is Sunbather fully realized. Mosaic hops — known for a deep tropical flavor of passion fruit and guava — are the star of the beer, and the hops lend a sip-worthy complexity to an otherwise simple, crushable can.
Available though the end of August, four-packs ($12) are available only at the brewery, but the trip will be worthwhile. This beer will wow even the rosé devotées at your next summer picnic.
Angel City Brewery, 216 S. Alameda St., Los Angeles, (213) 622-1261
Hybrid theory
Cerveza Fresca — El Segundo Brewing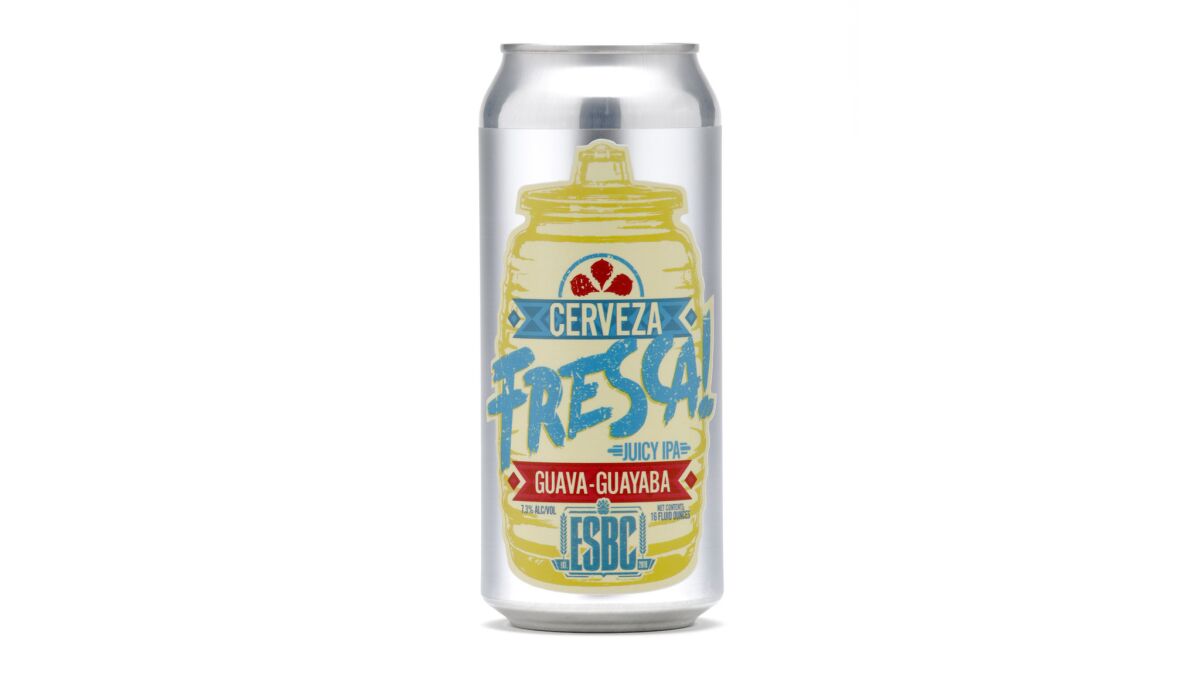 Largely dedicated to West Coast-style IPAs (dry, bitter and clear), the hop specialists in El Segundo have begun flirting with the hottest trend in craft beer: the hazy, or New England-style, IPA (soft, fruity and opaque).
This summer they're blending this new-school IPA with a trend from yesteryear: the fruited IPA (remember all those grapefruit IPAs from 2014?). Cerveza Fresca takes the recipe for hazy IPA and adds a big dose of the kinds of fruit you get from a street corner fruit cart. The latest release, Guava Guayabera, drinks like a classic West Coast IPA mixed with fresh fruit juice. It's a bit heavier than the usual summertime refresher, but the blend works well and will appeal to even the IPA-averse beer drinker.
Limited amounts are available at local beer shops for about $19 a four-pack, but the cans move quickly. Your best bet is to watch El Segundo Brewing's social media feeds for news of when the next cans drop.
El Segundo Brewing, 140 Main St., El Segundo, (310) 529-3882
Cool down radler
California Radler — Three Weavers Brewing Co.
In an effort to beat the heat, the Inglewood brewery has canned California Radler, a take on the refreshing mix of light beer and lemon soda popularized by German bicyclists. This California version uses the zest of a few hundred pounds of citrus in place of lemon soda, and four-packs of 16-ounce cans of the 4% alcohol beer are available for about $11 at Three Weavers' Inglewood brewery, Whole Foods and beer retailers throughout Los Angeles.
Three Weavers Brewing, 1031 W. Manchester Blvd., A-B, Inglewood, (310) 400-5830
---
Get our L.A. Goes Out newsletter, with the week's best events, to help you explore and experience our city.
You may occasionally receive promotional content from the Los Angeles Times.