Shmaltz Brewing Albino Python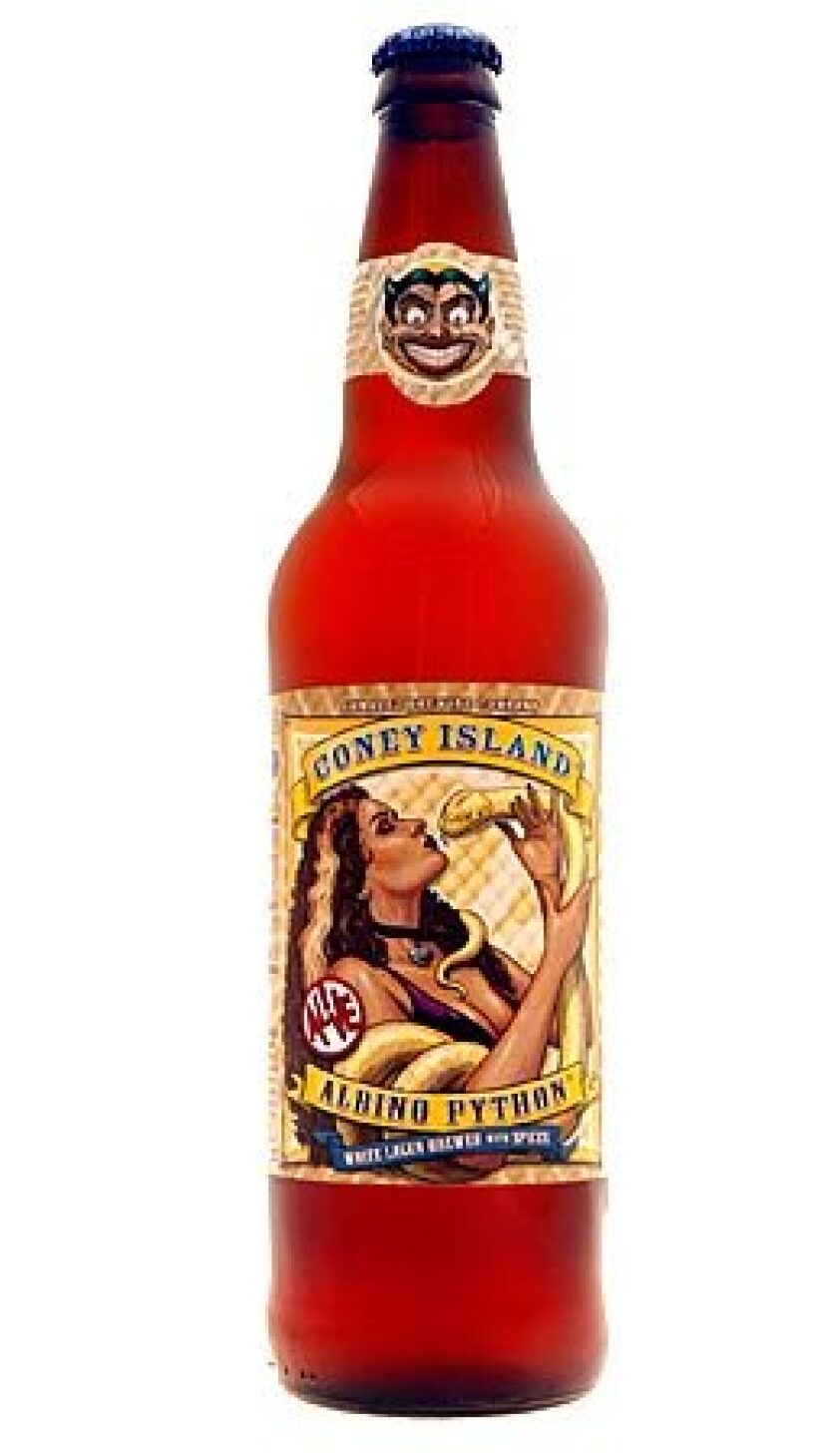 We're getting used to spices in beer, such as the coriander in Belgian witbier and the fruitcake spices in Christmas ales. This one makes a quite different choice, ginger and fennel, along with the dash of orange peel that's been showing up in a lot of ales. But here's the thing: It's not an ale -- it's a crisp lager, so the spices are out there on their own, not supported by the forgiving musk of ale flavors.
So it has a straw-yellow color with a moderate head and a grassy (three kinds of hops in there), faintly celery-like nose. On the palate, the fennel and orange add a bit of breadth to the aroma, with the ginger dominating. It finishes quite dry and hoppy.
Shmaltz Brewing is best known for its jokey He'Brew line, but this belongs to its Coney Island line, which raises money for an outfit that honors "lost American pop arts and culture" and the renaissance of Coney Island, N.Y. So you could pat yourself on the back while you chug it (assuming that's even possible). It would go with mild curries, substituting for the clichéd ginger beer.
-- Charles Perry
Style: a crisp, easy-drinking lager with an intriguing spice note and a thoroughly dry finish.
Where to find it: About $4.59 for 22 ounces at Hi-Time Wine Cellars in Costa Mesa ( www.hitimewine.net) and Beverages & More stores (for locations, visit www.bevmo.com).
---
Get our new Cooking newsletter.
You may occasionally receive promotional content from the Los Angeles Times.