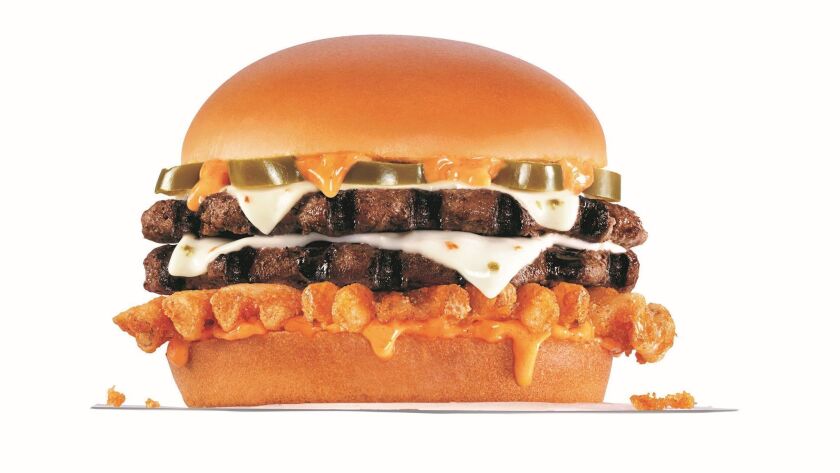 Carl's Jr. will test a CBD-infused burger to celebrate 4/20 (the unofficial marijuana holiday) on Saturday. But you can only get it at one location — in Denver.
The fast food chain plans to serve a double cheeseburger with two charbroiled beef patties, pickled jalapeños, pepper jack cheese, Crisscut fries and Santa Fe Sauce infused with hemp-based CBD oil.
A local Colorado company called Bluebird Botanicals supplies the CBD oil for the burger sauce. There are about five milligrams of CBD extract in each of the burgers. And because it's CBD and not THC (that means no psychoactive properties), this burger will not get you high.
RELATED: 6 cannabis cookbooks with recipes from basic to gourmet »
The Rocky Mountain High CheeseBurger Delight will cost $4.20. And it will only be available on Saturday at the Carl's Jr. location at 4050 Colorado Blvd.
Colorado is one of the 10 states where recreational marijuana is legal. If the burger is a hit, the company may consider releasing it at other locations.
Carl's Jr. says it will start selling the burgers at 6 a.m., in case you wake up wanting a double cheeseburger with French fries and CBD sauce for breakfast.
Instagram: @Jenn_Harris_
---