One of the best bars in the country has a disco speak-easy at Coachella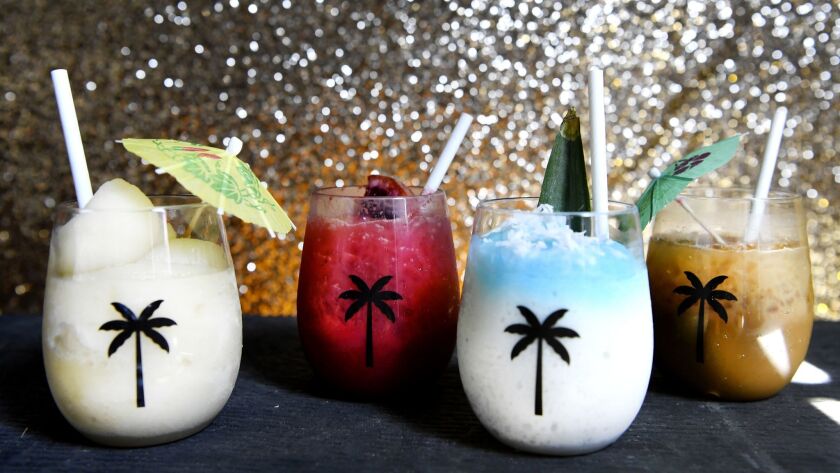 If you're in need of air conditioning, a stiff drink and some Diana Ross, there's a new secret disco bar at Coachella called Hush Hush.
We can't give the exact location away, but it's near some of the more popular food vendors. And unlike the secret tiki bar, there's no password required.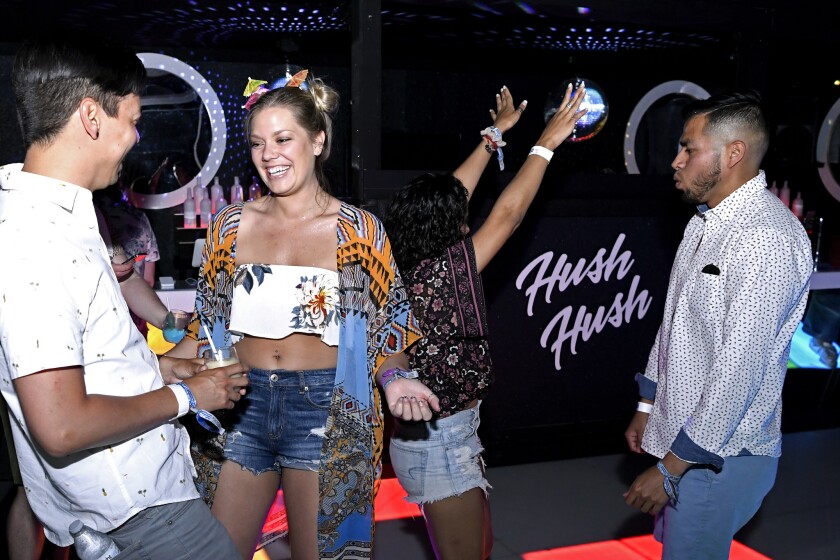 "We connected with Sam Ross" — the next-level bartender behind Attaboy bar in New York City — "and he said, 'We'd really like to do a disco bar' and that was really the end of the conversation," said Nic Adler, who is behind recruiting all the food and drink at the Coachella Valley Music and Arts Festival.
Pass by the Studio 54 posters, through the black doors and pause to let your eyes and ears adjust to the disco music and the gold glitter. A host at the front greets you with a "happy new year" and directs you around the corner to an LED rainbow dance floor and bar.
"It's New Year's Eve 1979 every night," Adler said.
Ross is behind the bar making four cocktails: the Penichillin (Chivas, lemon, ginger, honey and Islay float), Sex on the Beach (Absolut, apricot and cranberry liqueurs and fresh orange and lime juices), Mezcal Sunrise (Mezcal, tequila, lime, blood orange and pomegranate grenadine) and the Blue Hawaiian (two rums, pineapple, coconut, lime and blue Curaçao).
"We wanted disco-themed so we're doing slushees and drinks that were prominent in the late '70s," Ross said. "We wanted to do a mashup of Studio 54 and the honky-tonks in Melbourne."
The bar will be open throughout both weekends of the festival.
Instagram: @Jenn_Harris_
---
Get our weekly Tasting Notes newsletter for reviews, news and more from critics Bill Addison and Patricia Escárcega.
You may occasionally receive promotional content from the Los Angeles Times.