Recipe: Everyday moong dal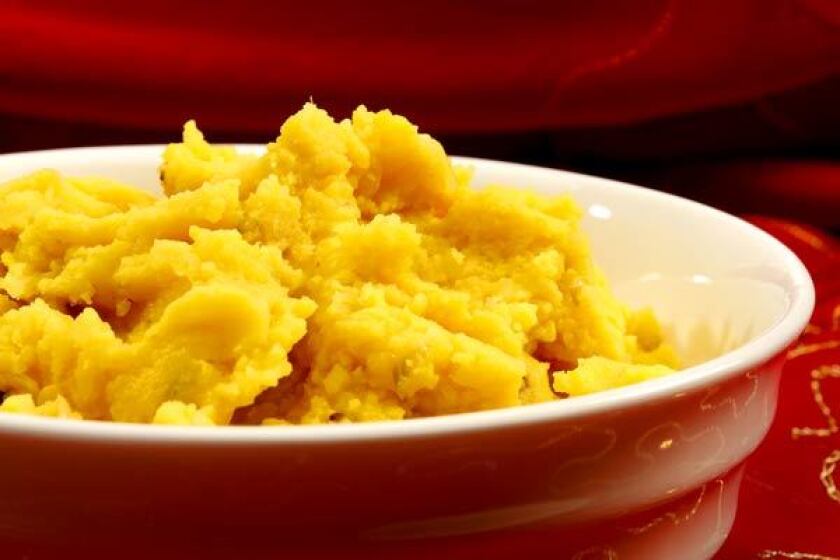 Everyday moong dal
Total time: 1 hour, 10 minutes
Servings: 4 to 6
Note: Adapted from "At Home With Madhur Jaffrey."
---
Show us your photos: If you try this recipe, we want photographic evidence: Click here to upload pictures of the finished dish.
---
1 cup (7 ounces) moong dal (hulled and split mung beans), washed and drained
3 1/2 cups water
1/4 teaspoon ground turmeric
3/4 teaspoon salt, or to taste
2 tablespoons olive oil or ghee
1/8 teaspoon ground asafetida
1/2 teaspoon whole cumin seeds
1 to 2 dried hot red chiles (the short cayenne type)
1 shallot, cut into fine slivers
1. Put the dal in a medium pot and add the water. Bring to a boil over high heat. Skim off the white froth and add the turmeric. Stir to mix. Cover partially, reduce the heat to a gentle simmer, and cook until the dal is tender, about 45 minutes. Stir the dal occasionally to keep it from sticking to the bottom of the pan. Add the salt and stir to mix. Remove from heat.
2. Pour the oil into a small frying pan and set over medium-high heat. When hot, add the asafetida, cumin seeds and chiles, quickly, in that order. As soon as the chiles darken, a matter of seconds, add the shallot. Stir and cook until the shallot browns and then quickly pour the contents of the frying pan over the cooked dal and stir to mix. This makes about 3 cups dal. The dal can be served immediately, or covered and refrigerated for up to 5 days.
Each of 6 servings: 135 calories; 6 grams protein; 18 grams carbohydrates; 7 grams fiber; 5 grams fat; 1 gram saturated fat; 0 cholesterol; 2 grams sugar; 294 mg sodium.
---
Get our weekly Tasting Notes newsletter for reviews, news and more.
You may occasionally receive promotional content from the Los Angeles Times.