Chef Govind Armstrong is still cooking — at the beach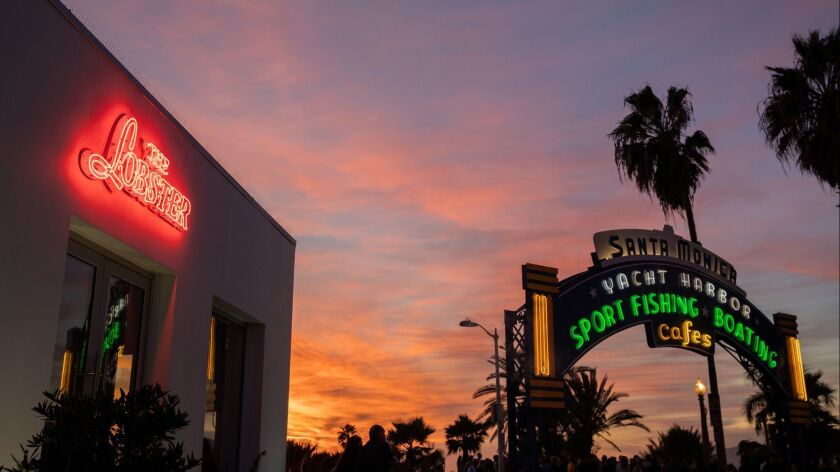 The Lobster, the swank restaurant overlooking the Santa Monica Pier, has some staying power, having weathered storms of tourists and the vagaries of dining trends for two decades. The chef who's been running the kitchen for the last year has some too. Govind Armstrong, now 50, has had a career with as many shifts in the current as the ocean that spreads out across the Lobster's massive dining room picture windows, and as many flashes of neon as the pier's famous ferris wheel.
Armstrong has been embedded in the Los Angeles dining scene for much of his life: a summer job at Spago when he was 13 turned into a three-year apprenticeship. His résumé reads like a synopsis of California cuisine: City Restaurant, Postrio, Campanile, Pinot Hollywood. And then his own restaurants Chadwick, Table 8 and Willie Jane. In addition to his executive chef title at the Lobster, Armstrong is still on the books as executive chef at Post & Beam, the Baldwin Hills soul food restaurant he co-owns with business partner Brad Johnson, as well as at the five locations of his burger joint, 8 oz. Burger Bar. He's written a cookbook. He's been on Top Chef.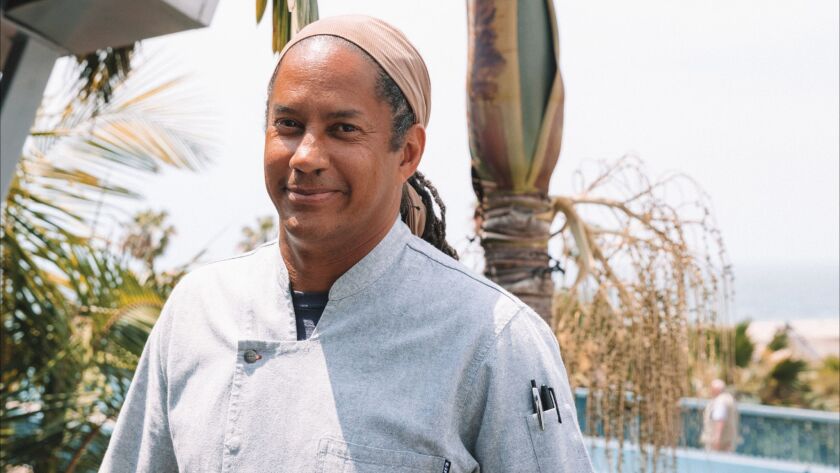 Review: Kasih in Little Tokyo is a shrine to fiery Indonesian sambals, curries and meats »
"It was an interesting opportunity," says Armstrong of his decision to put on a chef's jacket near the beach. "And I wanted to grow, to work with a completely different product." He'd been going to the Lobster for years — not to cook, but to eat with his daughter after a day on the sand. He liked that familiarity, the possibility for reinvention and, he says, he wanted a challenge.
"It never shuts down; it's like a merry-go-round that's going really fast," Armstrong says of the restaurant, which is open seven days a week, including most holidays. (And yes, there is an actual merry-go-round on the pier below, a historic carousel that still draws crowds.)
He became the restaurant's third executive chef in October 2017, succeeding Collin Crannell, a Water Grill alum who ran the kitchen for eight years. Crannell took the helm from Allyson Thurber, another Water Grill veteran who was the Lobster's opening chef in 1999 until leaving a decade later. (The Lobster is itself a reinvention, beginning life as the Lobster Shack, a tiny, touristy place that opened in 1923 and had a midcentury heyday until it shuttered in 1985; new owners bought the place and expanded it, reopening the restaurant 20 years ago.)
Armstrong figures that he's changed about 80% of the menu since he took over, as well as much of the sourcing. He gets produce from the farmers who come to the nearby Santa Monica farmers market. Much of his seafood comes from the East Coast — five or six deliveries a week that can mean up to 800 pounds of lobsters and other seafood a day during the summer season. Local spiny lobsters and mussels come from Santa Barbara sea urchin diver Stephanie Mutz and her company Sea Stephanie Fish.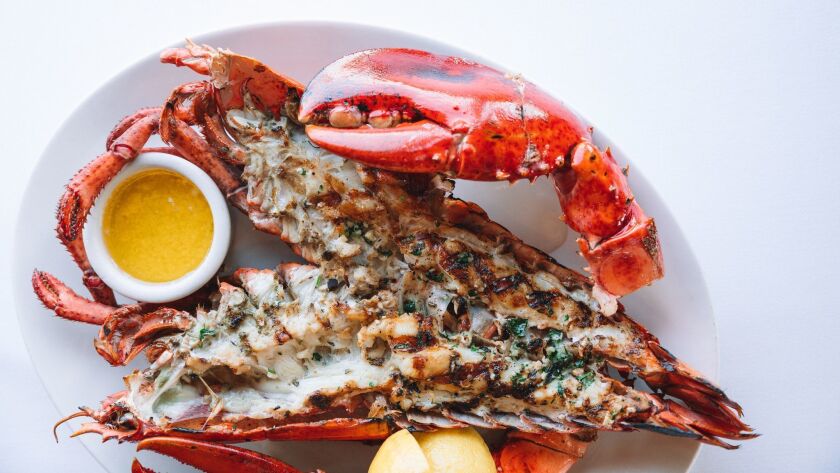 "There are certain dishes that I'm not going to mess with," says Armstrong. That would be the giant plates of lobsters, whether split and grilled, or steamed and paired with drawn butter. (Yes, there are bibs.) Seafood platters still rise from many of the tables like small fountains; the time capsule shrimp cocktails remain untouched.
Instead, Armstrong has been charring octopus then matching it with edamame hummus, pickled fennel and black garlic aioli; zapping a dish of mussels and grilled bread with Piedmontese pepper paste, preserved lemons and vermouth butter; and, most recently, adding plates of Dover sole meunière with fried potato and artichoke hash to the nightly menu.
"If I'm cooking on the line, I watch the sun going down," says Armstrong, with not a little nostalgia. "You're putting these lobsters up into the pass when the sun's reflecting off the water — it's just stunning. Even a bowl of French fries looks beautiful."
1602 Ocean Ave., Santa Monica; (310) 458-9294; thelobster.com.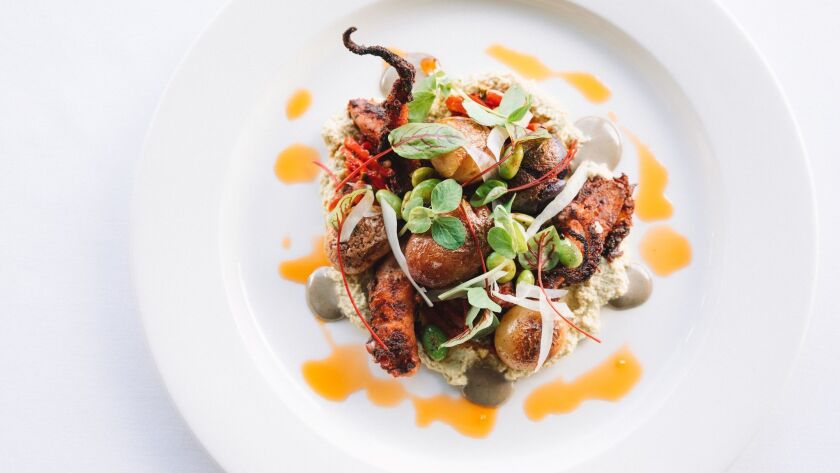 Instagram: @AScattergood
---
Get our weekly Tasting Notes newsletter for reviews, news and more.
You may occasionally receive promotional content from the Los Angeles Times.