Chef Thomas Keller on making caviar pop at your party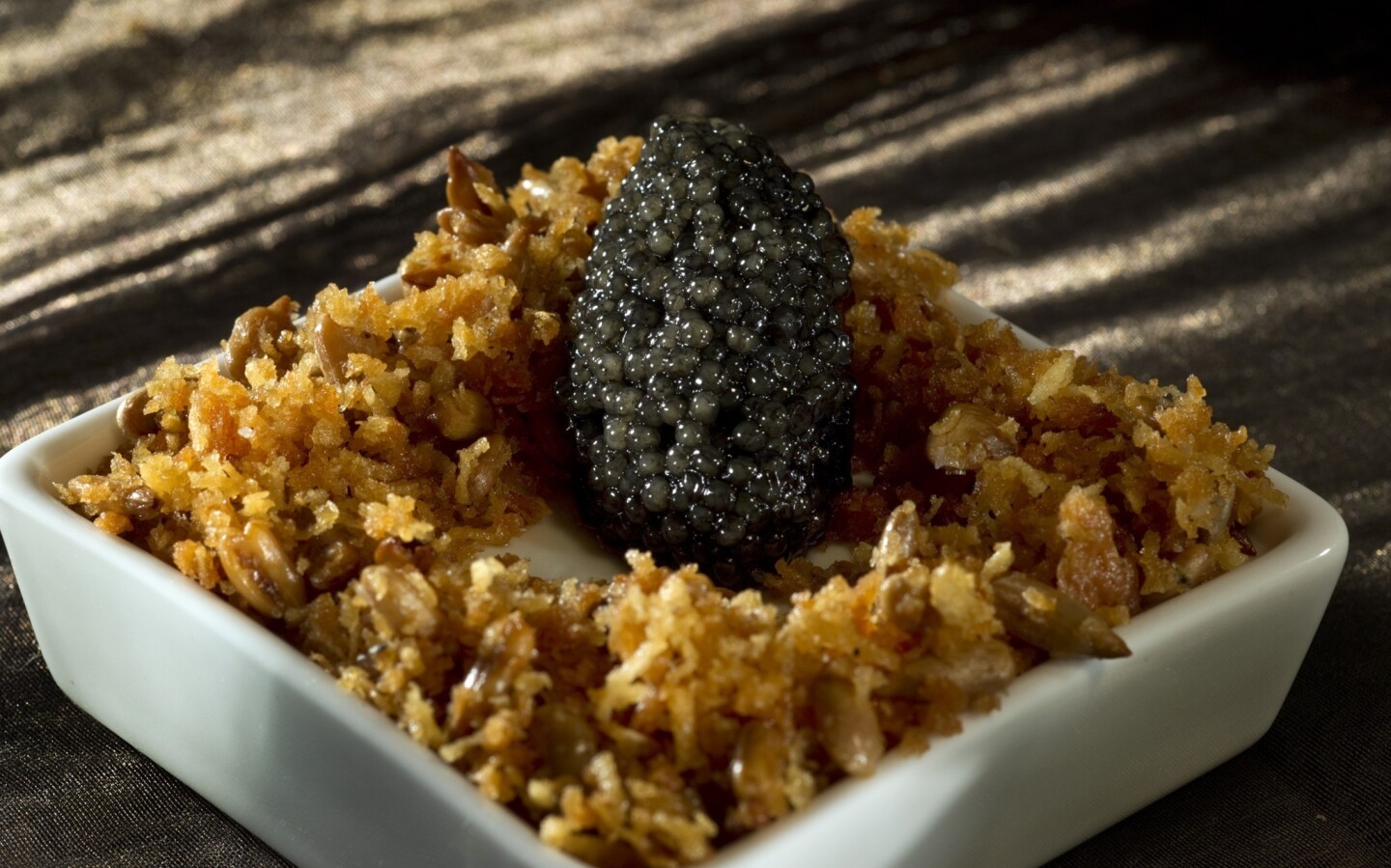 Rich and nutty yet subdued, a sunchoke and leek panna cotta lets the flavors of paddlefish caviar shine.
(Gina Ferazzi / Los Angeles Times)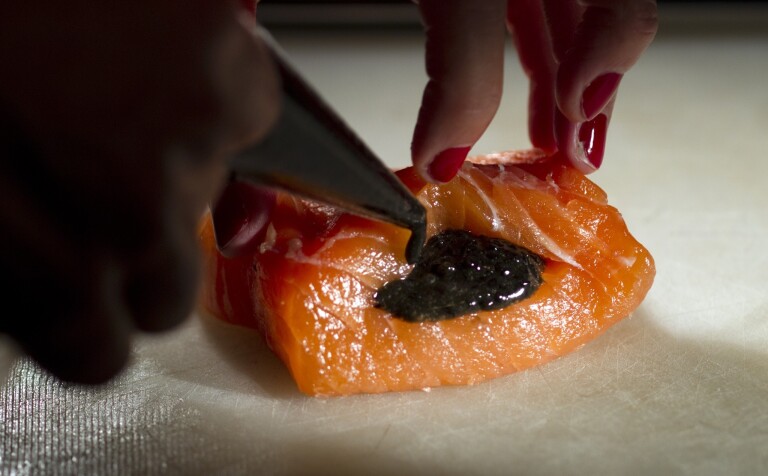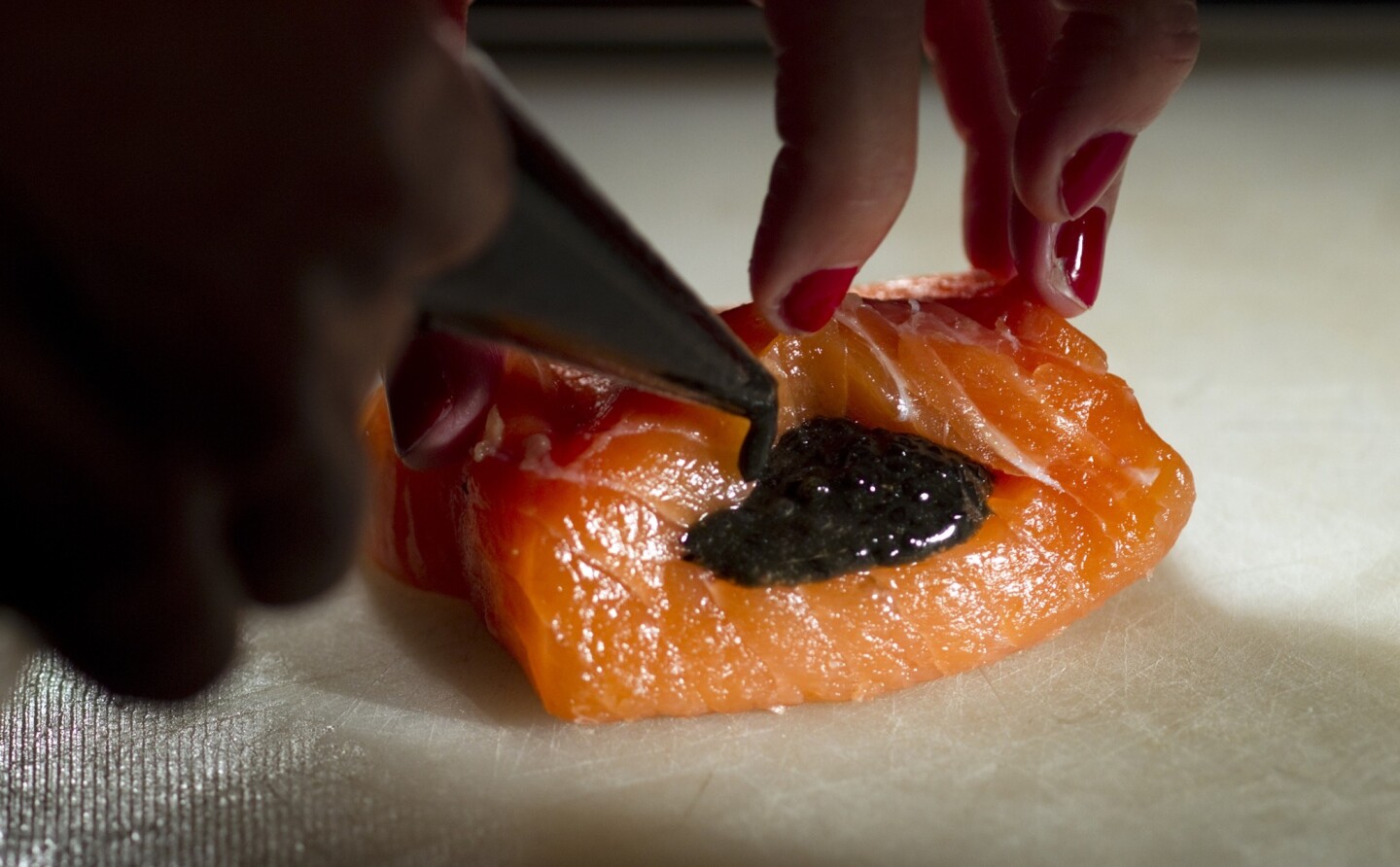 Confit of salmon with pressed caviar and brown butter-Meyer lemon hollandaise
(Gina Ferazzi / Los Angeles Times)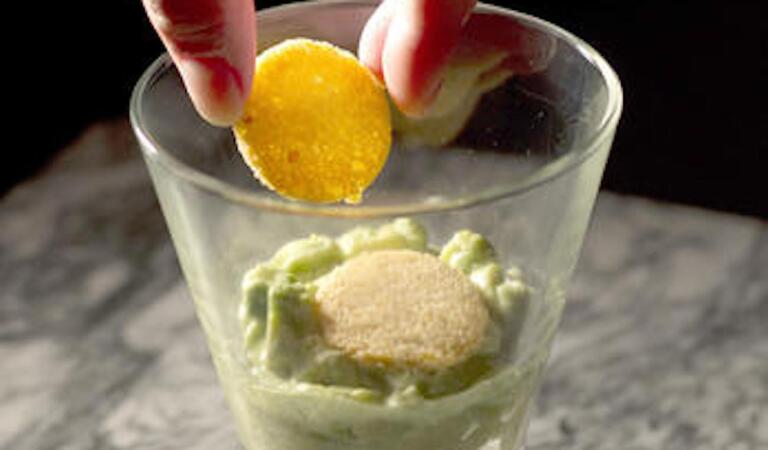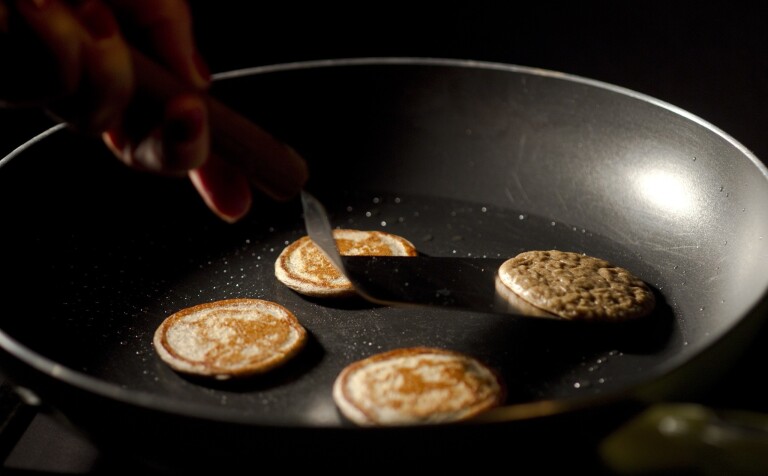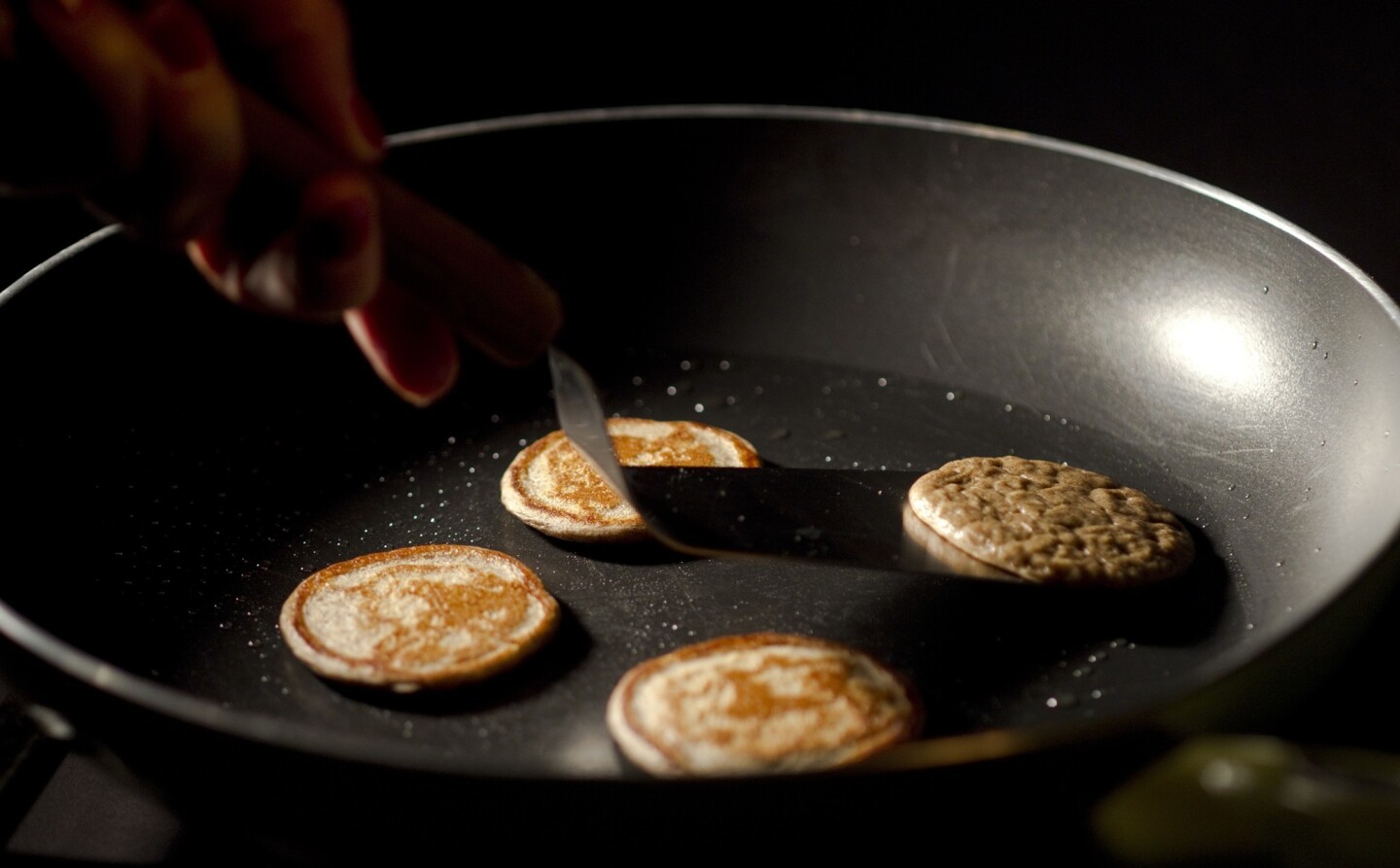 For a simple yet sophisticated dish, make buckwheat and buttermilk blinis to serve with caviar.
(Gina Ferazzi / Los Angeles Times)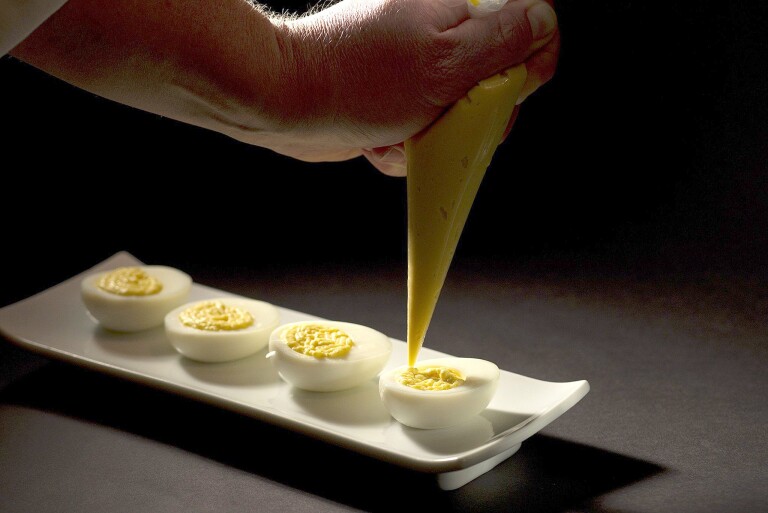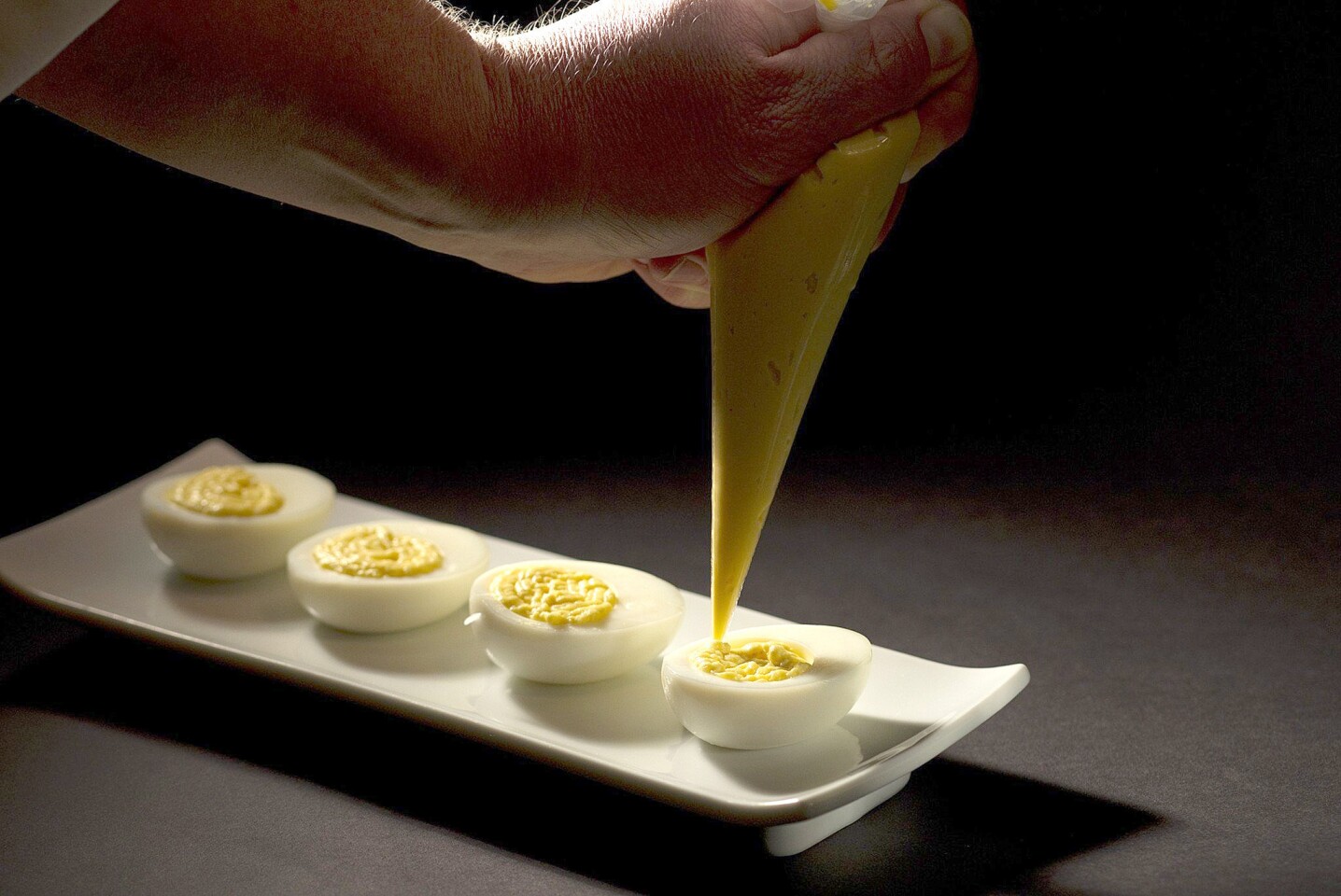 Holiday meals tend to pass by in a blur of turkeys, hams, roast beef and sweet potatoes. How do you break through that to make an impression on your guests? Caviar is one sure cure. And it's one that can be delivered on a range of budgets.
Though caviar is synonymous with luxury, opulence and indulgence, if you know what you're doing it can still be served at a relatively modest price and still deliver the goods. There is a wide range of caviar products, and the trick is knowing which ones are best used in which situation.
For example, hackleback caviar is delicious, affordable and easily obtained. I like to serve it with avocados and Melba toast, which offers an interesting contrast of textures — the firm saline "pop" of the caviar, the creamy avocado and the crisp, wafer-thin toasts.
At the French Laundry and Per Se, we use California white sturgeon caviar, which is extremely high quality and is sustainably raised along the Sacramento River. This is what we use in my signature dish Oysters and Pearls. It is more expensive, so you want to serve it in a way that will show off the quality, such as using it as a topping for deviled eggs.
Another domestic caviar comes from the paddlefish, which is a close relative of sturgeon raised in the Southeast. It offers a tremendous bang for your buck, as the quality is very good but the price is affordable. A sunchoke panna cotta is the perfect foil for the caviar: It is rich, nutty, slightly sweet yet subdued enough to let the flavors of the caviar shine through. Even better, most of the dish can be prepared in advance and quickly finished at the last minute.
Pressed caviar is essentially a paste made from eggs that have been damaged and can no longer be sold as whole. While the texture and appearance of the caviar has been lost, the taste remains, making this an economical way to impart the flavor of caviar into a dish, such as when we use it as a stuffing for a confit of salmon.
And then, of course, there is the glory of Ossetra caviar, the best quality caviar that is commonly available. With an ingredient this special (and this costly), you really want to present it in the simplest way possible: buckwheat and buttermilk blini. It is incredibly simple yet sophisticated and allows the caviar to be at center stage. The contrast of textures and temperatures between the ice cold, briny caviar and the hot, buttery blini is indulgent perfection.
But please resist the urge to serve this with caviar garnishes such as minced onion, eggs and capers, no matter if they are considered classic. Caviar this good is best unadorned.
---
Get our weekly Tasting Notes newsletter for reviews, news and more.
You may occasionally receive promotional content from the Los Angeles Times.