Restaurant news: The Milky Way reopens and California Sun offers Detroit deep-dish pizza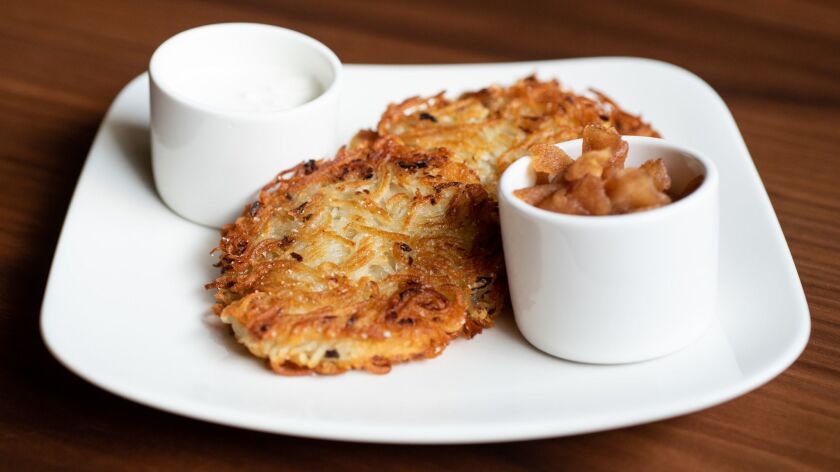 The Milky Way
The Milky Way, a kosher restaurant opened in 1977 by the parents of Steven Spielberg, will reopen Feb. 18. The restaurant closed in 2017 after the death of the director's mother, Leah Adler. Grill on the Alley veteran Phil Kastel is consulting on new menus, including updates to the restaurant's cheese blintzes, salmon puffs and latkes.
9108 W. Pico Blvd., Los Angeles, (310) 859-0004, milkywayla.com
My Little Dumpling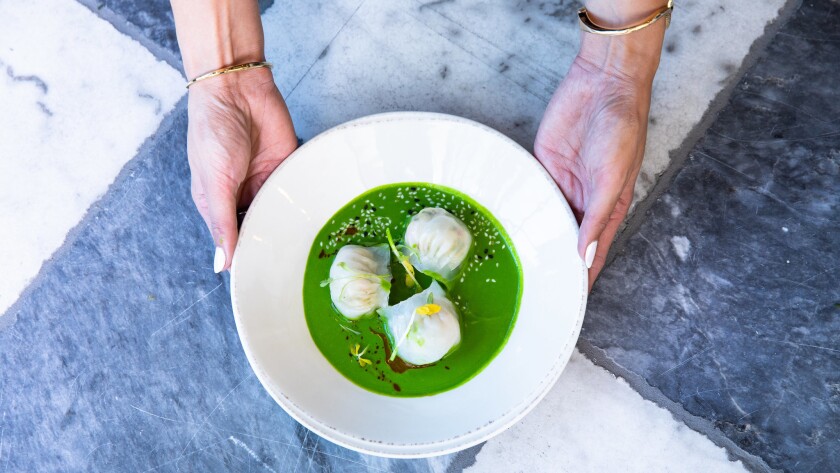 My Little Dumpling is now open on West 3rd Street. The menu takes dim sum and dumplings in an unconventional direction, with options such as cream cheese won tons with lox, har gow in sweet pea broth and Reuben egg rolls with pastrami, Swiss cheese and a Thousand Island dip.
8432 W. 3rd St., Los Angeles, (310) 450-9393, mylittledumplingla.com
PhoLaoSouphy
New Laotian pop-up PhoLaoSouphy With Tharathip will take place the next two weekends on the patio of Hey Hey in Echo Park. The menu features Laotian dishes such as the rice noodle soup khao piak sen and beef noodle soup Lao pho.
Fridays-Sundays, 1555 W. Sunset Blvd., Los Angeles, (424) 527-3545, facebook.com/phakhaothip/
California Sun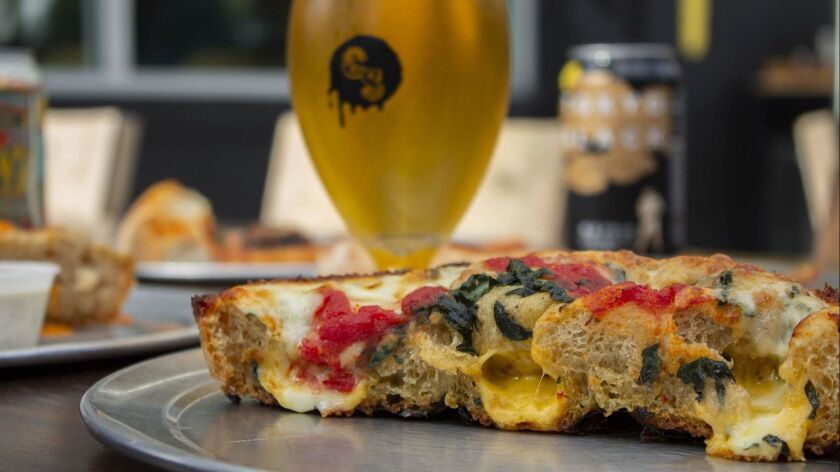 California Sun opened in Silver Lake on Monday. The Sunset Boulevard pizza-and-beer restaurant offers Detroit deep-dish, New York-style slices and large shareable pies with names such as Meat Sweats and Kale Caesar, along with 14 beers on tap and 140 by can. Happy hour runs three hours a day on weekdays, along with regular events including "Wu-sday Tuesdays" featuring hip-hop and kung-fu movies throughout the day.
3903 Sunset Blvd., Los Angeles, (323) 800-2456, calsun.la
Los Originales Tacos Árabes de Puebla
Los Originales Tacos Árabes de Puebla, which for seven years operated out of a silver trailer, now has its own taco truck in Boyle Heights. The pan Arabe specialists also have new street food dishes representing Puebla, including molotes and huitlacoche-and-squash blossom quesadillas.
Corner of Olympic Boulevard and Esperanza Street, Boyle Heights, (213) 453-0193, facebook.com/pages/Los-Originales-Tacos-Arabes-De-Puebla/522713084434408
La Pergoletta
La Pergoletta, a neighborhood Italian restaurant with handmade fresh pastas in Los Feliz, just opened a second location on Sunset Boulevard in Silver Lake.
2827 W. Sunset Blvd., Los Angeles, (213) 318-5505, lapergoletta.com
Closings
Venice Terrace closed on Feb. 6 on Washington Boulevard. The owners of the Whaler, a nearby bar, plan to open a restaurant in the space called the Pier House.
7 Washington Blvd., Venice, (310) 578-1530, pierhousevenice.com
Extras
Koreatown Pizza Co. moved last week, taking over a bigger space across the street to serve its bulgogi calzones and chicken cordon bleu pies.
3900 Wilshire Blvd., Los Angeles, (213) 738-0077, koreatownpizzaco.com
The downtown Italian restaurant formerly known as Officine Brera has changed its name to Brera Ristorante. Everything else is just as you left it.
---
Get our new Cooking newsletter.
You may occasionally receive promotional content from the Los Angeles Times.