What to expect at Mesamérica L.A., the kickoff event for this year's Food Bowl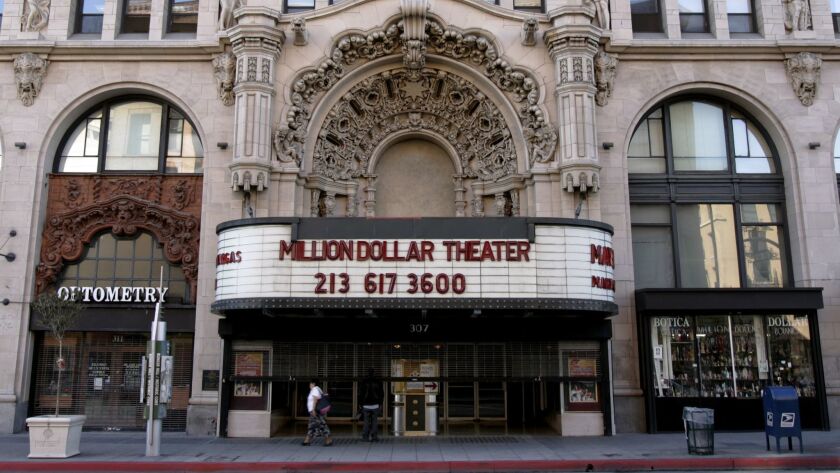 What is Mesamérica L.A.?
It's the Tuesday kickoff for this year's monthlong Food Bowl festival. It's a party with tacos and mezcal. And it's a low-key symposium that will celebrate and explore the relationship between Los Angeles and Mexico City.
When I joined the Los Angeles Times in the fall, I was asked to contribute ideas to the paper's biggest annual food event.
I'd heard that chef Enrique Olvera had vague notions of reviving Mesamérica, a series of events that he held in Mexico City that helped put him and Mexican cuisine on the map of the sort of eaters and restaurant raters who can't say no to a chefs conference.
I've never attended a Mesamérica, but Brooks Headley, who is my friend and the griddle jockey at Superiority Burger in New York, once told me his story about participating: For his "talk," he went on stage with the guys from No Age and pummeled out two songs. He said he imagined he'd get shamed out of the building afterward, but instead, as soon he got off stage, Olvera hugged him and yell-asked "WHY DIDN'T YOU PLAY MORE?!" Seemed like the kind of spirit I like in an event.
So, Enrique and I got to talking and thought, why don't we do an event that celebrates and explores the ideas of Los Angeles and Mexico City? We mainly wanted to throw a party but thought it'd be cool to also ask people smarter than we are to share what they know to enrich our understanding of the cities and their inter-relationship.
We didn't want it to be boring, so we figured we'd get music and video and speakers who we wanted to learn from. The template for the event was a thing my old magazine hosted at Million Dollar Theater and Grand Central Market a few years ago, when comedian Eric Wareheim read a story about an anthropomorphic oyster and Kim Gordon played noise guitar and read recipes like they were poems; afterward everybody went over to Grand Central Market and ate.
And that's how we arrived here, less than a week out from the first Mesamérica to be held outside of Mexico. The party, which has been cleaved off and is now called DFiesta, will be a party: We're hoping to Mexico-City-ify Grand Central for the night. There will be mariachis and taqueros from CDMX restaurants, including Campobaja and Los Panchos, and from L.A., including Guerrilla Tacos. Will there be a giant disco ball piñata? We can all hope.
For the talk at Million Dollar Theater before the party, we have Alonso Ruvalcaba, who everyone will tell you is the best food writer in Mexico, coming to discuss what is and isn't a taco, the Mexican analogue to the old is-a-hot-dog-a-sandwich conundrum. (Reader: It is.) We have Gustavo Arellano, whose byline you know and love from the pages of The Times, speaking in praise of pocho cuisine.
Because food is just one part of why we love both cities, we have people from outside of food coming to share too: Architect Javier Garciadiego will tell us about the myth and mythic realities that the cityscape of Mexico City embodies; filmmakers Jesse Lerner & Rubén Ortiz Torres will talk about cultural exchange in art and film between the two cities. Food section darling Lucas Kwan Peterson will throw a short video into the mix and, in perhaps the biggest coup of all, we got Marisoul of the band La Santa Cecilia to agree to come and sing.
Aside from my extreme stage fright, I'm excited for the night because I don't know how it will go, or what the takeaways will be: We're working a little bit without a net, attempting to fuse an interdisciplinary and international series of talks with a mezcal-fueled Mexico City-style party.
Will it work? Who knows. But like so many things in my life, I feel like the reason to do it is this: It seemed like a good idea at the time. Hope to see you there.
Tickets to Mesamérica L.A. (the pre-party symposium at Million Dollar Theater) are available at lafoodbowl.com for $35. Tickets to both Mesamérica L.A. and DFiesta (including food and drink at Grand Central Market) are $85.
---
Get our new Cooking newsletter.
You may occasionally receive promotional content from the Los Angeles Times.