'Top Chef' recap: A lesson on Josie's tree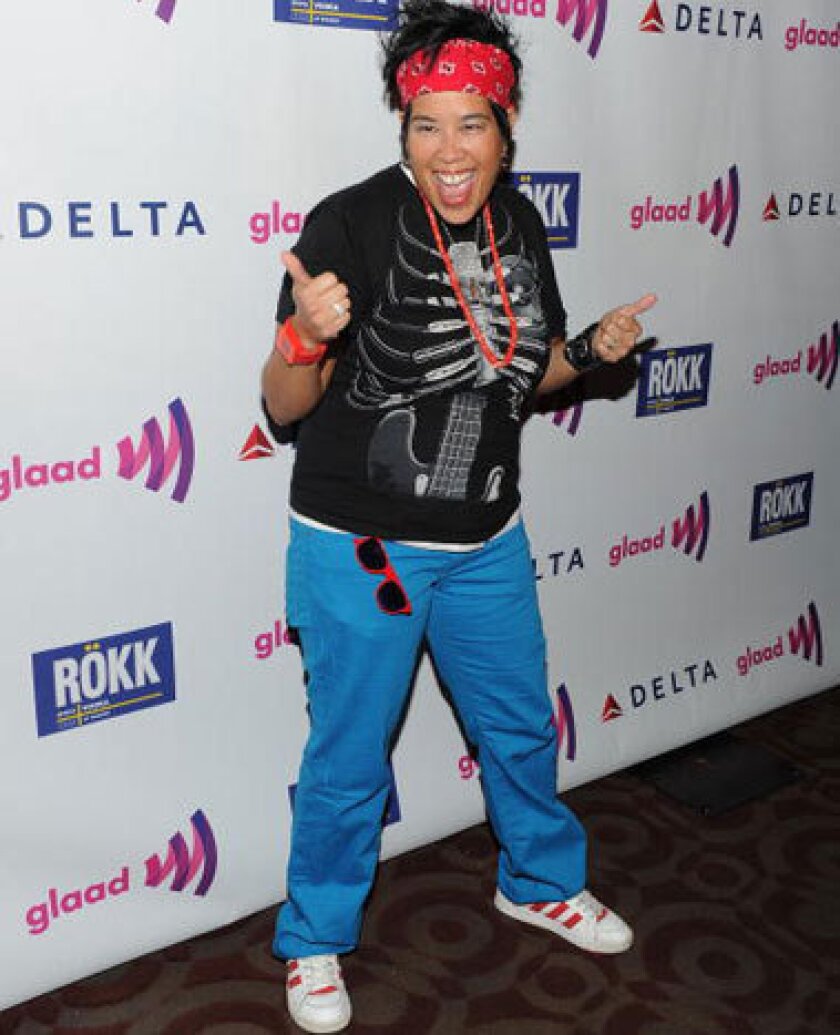 Bravo TV, thank you, thank you for not making your day after Christmas episode a Christmas episode and for introducing us to Josie's tree -- more on that later. I feared Santa outfits and Christmas music, but instead the chefs began their quick-fire challenge picking fresh oysters, then teasing viewers by shucking them right on the farm and slurping them up. Did anyone else feel the urge to lunge at the TV and grab one?
Back in the kitchen, each chef was tasked with making oysters on the half shell for judge Emeril Lagasse. Elizabeth Binder impressed with a red current and peppercorn oyster, but L.A. boy Micah Fields won his first challenge and $5,000 with his crispy fried oyster with arugula salad. After listening to Fields compare cooking an oyster for Emeril (a childhood hero) to what Moses must have felt like when meeting God, I'm glad he won. A little extreme, but clearly it meant a lot to him.
For the elimination challenge, the chefs cooked dishes for the Seattle Derby Brats, a female roller derby team. The chefs divided themselves into teams of two and cooked dishes inspired by roller derby girls' food-influenced names.
The judges enjoyed Fields and Binder's crispy crab stuffed jalapeno with avocado crema but gave the win to John Tesar and Los Angeles' Brooke Williamson for their Thai beef with lobster jasmine rice and Thai slaw.
Sheldon Simeon and Josh "The Stache" Valentine ended up in the bottom two with their undercooked yuzu custard tempura, and Josie Smith-Malave and Bart Vandaele also hit the bottom with their steak teriyaki and under-seasoned, overcooked forbidden rice and beets. After The Stache's feeble attempts to throw Binder and Fields' jalapeno under the bus, the judges sent Vandaele home. I, as I'm sure all the chefs, were annoyed it was Vandaele and not Smith-Malave who left the competition.
Best, worst moments:
Just about every time Smith-Malave was on screen. First, she gets stuck in the quick-mud while picking oysters. Of course she's the only one to get stuck...she's Josie. Second, she royally annoys everyone else by belligerently spilling beer and screaming while the chefs watch the Seattle Derby brats in action. And finally, in her best monologue yet, she fires at Fields: "This tree up here, you don't want to bark up. This tree up here knows who she is. Micah, you're hiding in a closet." Simply, wow.
ALSO:
Chef Mark Estee opens Campo Mammoth at the ski resort
Downtown landmark Grand Central Market is getting radical overhaul
'Next Iron Chef' finale recap: A chef coat well earned for Alex Guarnaschelli
---
Get our weekly Tasting Notes newsletter for reviews, news and more.
You may occasionally receive promotional content from the Los Angeles Times.