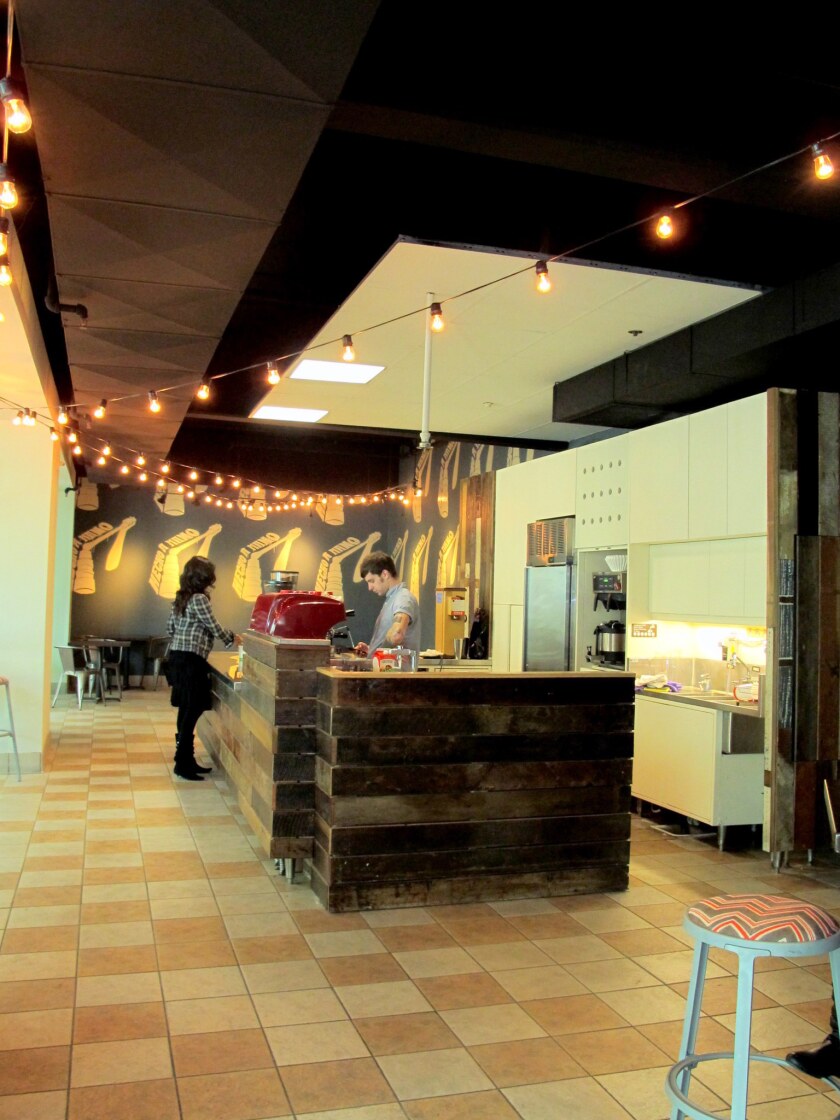 The sixth Cafecito Organico opened today in Burbank, and the latest cafe from the local roaster -- which until fairly recently was roasting coffee in a converted garage in East Los Angeles -- is located in what was formerly a Starbucks.
Angel Orozco started the company in 2004, working out of Mama's Hot Tamales Café in MacArthur Park, a nonprofit business incubator collaborating with street vendors. Guatemala-born Orozco built relationships with producers and at first focused on the supply side of the business, then started roasting and selling his coffee at farmers markets, and opened the first retail location of Cafecito on Hoover Avenue a couple of years ago, focusing on single-origin Central American coffees. (Orozco now roasts at a facility in the South Bay.)
Since then he and his partners, Mitch Hale and John Sofio, have opened Cafecito Organico in east Hollywood, Costa Mesa, Malibu and Venice, still working directly with producers of sustainable coffee mainly in Guatemala, Colombia, Honduras and El Salvador.
Besides coffee -- drip coffee brewed via hand-pour and espresso drinks made with local milk -- the Burbank Cafecito Organico is serving sandwiches and salads and treats from Valerie Confections. The coffee beans are organic, and the disposables are all soy-based.
The cafe was designed by co-owner Sofio (as were the Malibu and Costa Mesa locations), with reclaimed wood, a lounge area with cushy sofas and low tables, and a drink bar overlooking the patio. Artist Julio Turuno painted the "Hecho a Mano" logo on the blue walls.
A Cafecito Organico-recommended cup? The Nicaraguan drip -- "full of complex chocolate and mushroom notes with a little bit of ginger burn."
Open Monday to Friday 6:30 a.m. to 5:30 p.m. (closed weekends).
3800 W. Alameda St., Burbank (on the first floor of the Broadcast Center/Disney Building), www.cafecitoorganico.com.
ALSO:
Meet Your Meat: Chad Colby's 42-ounce bistecca alla fiorentina
In Torrance: okonomiyaki at Doya Doya
---