Clothing you'll wear from the gym to the streets — and back again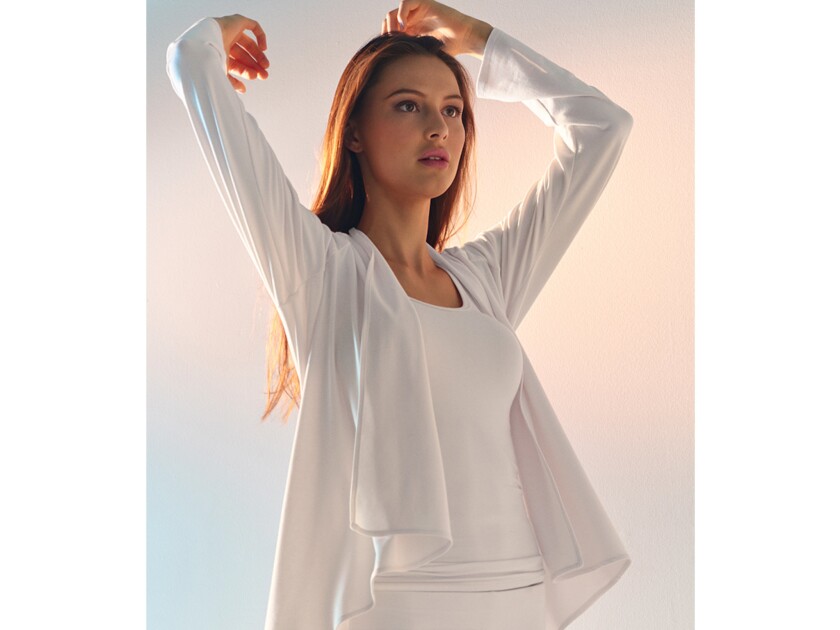 The current crop of fitness-based clothing and footwear includes T-shirts that improve your posture, pants that regulate body temperature and sneakers that can be worn to a business meeting. And one Los Angeles company is making sure that nobody is excluded by offering extended sizes.
Looking for pieces to kick off your 2019 workout routine? Here are some intriguing athleisureware picks that can take you from work to the gym, or the gym to happy hour:
Posture, posture
Pieces from Santa Ana-based AlignMed have "tension panels" that help correct posture and protect joints. Company founder Bill Schultz came up with the idea after using posture taping for his own neck and back pain and realizing there was a need for garments that discreetly served the same function. The brand's T-shirts, leggings and sports bras are constructed using a series of bands, panels and seams to reduce strain on the body, improve muscle tone — and, yes, to help the wearer sit up straight. Schultz said that correct posture and form is often underrated.
"If you slouch, the body slows itself down," he said, and that contributes to weight gain and fat storage. The clothing is designed for use during working out, but is also stylish enough for daily errands and traveling. $95 to $195, alignmed.com
Screen the sun
The first product launched by Los Angeles-brand Sundriven was lightweight women's gloves, created by company founder Mitzi-Jo Runyan to help counteract signs of aging on the hands by what she describes as "unintentional sunbathing" (driving, playing golf, walking the dog ...). The success of the gloves led to a full line of women's athleisurewear made from a sustainably harvested fabric designed to provide protection from the sun.
"It took us 18 months to develop the fabric," said Runyan, adding that the clothing is intended to absorb moisture from the body and release it into the atmosphere, instead of trapping it in its fibers. "We wanted to create a wardrobe that could transition through different aspects of life, from a yoga class to lunch, while keeping the skin cool and dry,," Runyan said. A line for men and children is in the works. Priced at $48 and up, sundriven.com
Loosen up
The lace-up waist in the Hockey Leggings from Los Angeles brand Year of Ours is designed for flexibility. The adjustability comes in handy for pregnant women, those with fluctuating waistlines or simply to allow for a heavier-than-usual meal. The brand is known for its inclusiveness; many pieces go from extra small to size 2XL, including Football Leggings, made from athletic jersey, and ribbed bralettes. Chic enough to wear to brunch or a casual happy hour, Hockey Leggings are $107. yearofours.com
Dressy sneaks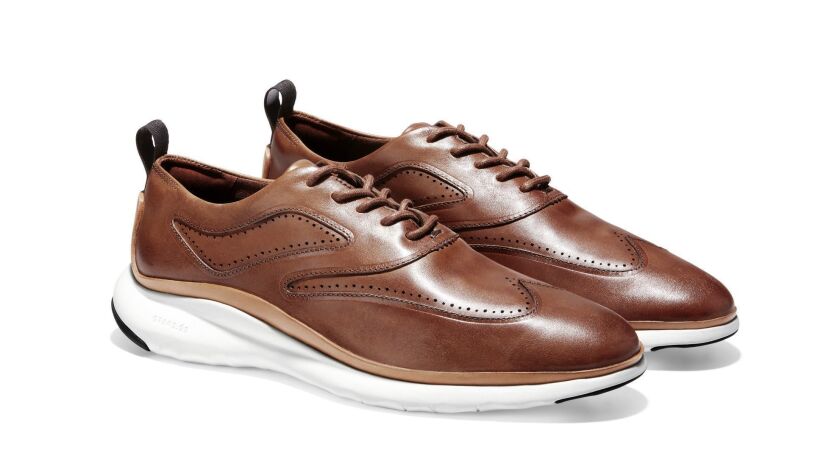 Not a fan of the suit-with-trainers look? Cole Haan's new Men's 3.Zerogrand Wingtip Oxford is for the walk/bike/Bird-to-work set, or perhaps those with a walking/standing desk who would rather ditch the sneakers for a sleeker look.
The shoe resembles a formal Oxford in a rich cognac leather. But the sole has traction pods for movement and comfort and plenty of padded support for those who need to be on their feet all day. $400, colehaan.com
---