Thanksgiving treats that won't ruin your diet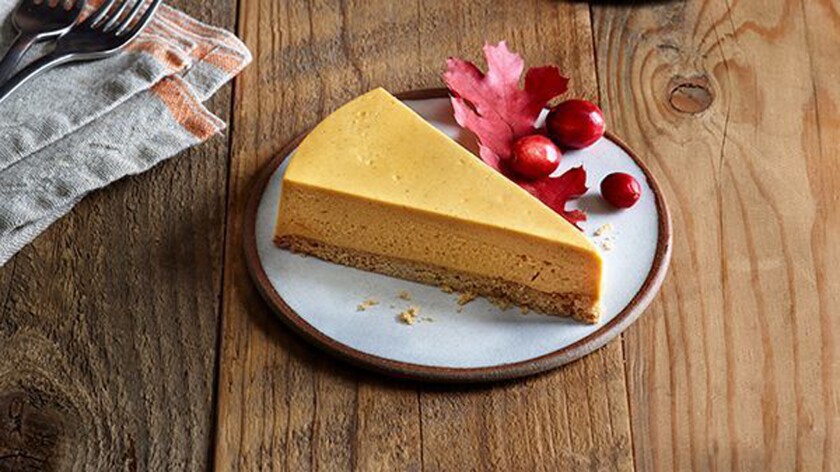 A traditional made-from-scratch Thanksgiving feast isn't for everyone. For those who would prefer to lighten their day-of workloads, or have the option of healthful dishes for vegan and gluten-free guests, here are some easy and nutrient-dense products that can be bought in advance, stored easily, and then popped onto the table with everything else.
A sweet finish
Pumpkin pie and cheesecake are staples on the dessert buffet. Vegan brand Daiya combines both for its frozen gluten-free Pumpkin Spice Cheezecake; the filling is made with creamed coconut and coconut oil spiced with ginger, nutmeg and cinnamon. The crust is tapioca starch, brown rice flour and white whole-grain sorghum flour. Thaw and serve. 350 calories a slice.
Info: $8.99 for four servings. Available at Whole Foods Market, Sprouts and Ralph's. daiyafoods.com
Eat your veggies
Nail those perfectly tender veggies with Straight From the Root, which uses a sous-vide technique to cook organic, preservative-free, non-GMO baby carrots, butternut squash, beets and potatoes in BPA-free bags. At home, the bags can be immersed in hot water for a minute, or the vegetables can be served right out of the packet as crudités or simply seasoned as a side dish. They keep for about 45 days in the refrigerator.
Info: $3.99 at Ralph's and Whole Foods Market or at sftroot.com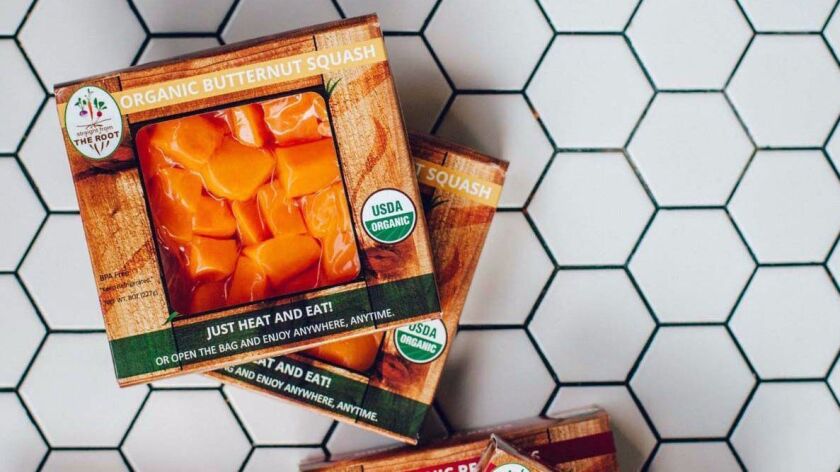 Healthy mac-and-cheese
The standard side of mac-and-cheese is open to no end of variation. Good Food Made Simple makes a prepared, frozen version using organic penne pasta and cheese that is free of animal rennet, antibiotics and artificial color, and flavored with Hatch chilies. The brand suggests opening a few into a large dish, warming in the oven, stirring and serving family style. Or take along to Thanksgiving potluck.
Info: $3.99 for a box with one serving, at 490 calories, at Target. goodfoodmadesimple.com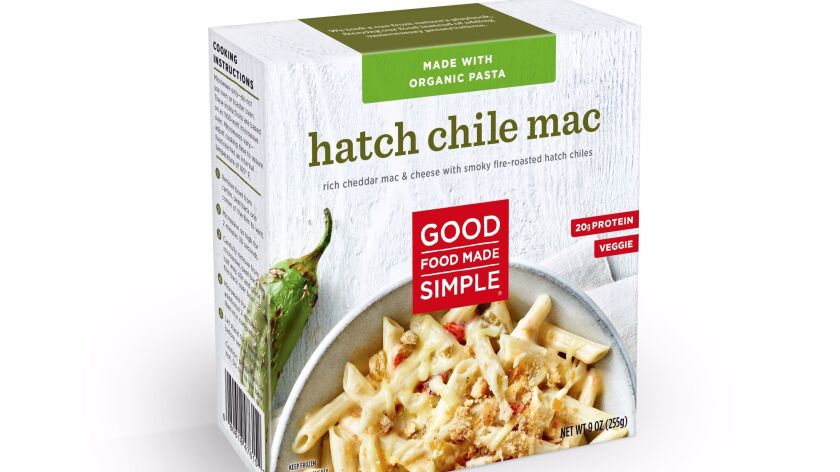 Want to feel good about baking?
Foodstirs uses organic heirloom flour, fair trade chocolate and unrefined cane sugar sourced from Paraguay for its cookie, brownie and cake mixes.
Festive examples include the Organic Very Merry Gingerbread Cookie Mix and Organic Chocolate Chippy Pumpkin Bread Mix. All ingredients are non-GMO, sourced from small farms, and contain no artificial dyes or chemicals red dye number 40 is replaced with beet color.
Info: $5.99 and up at foodstirs.com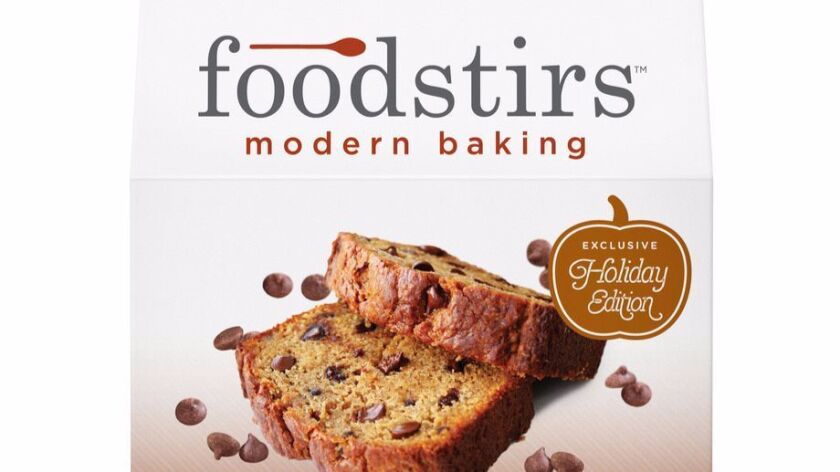 READ ON!
Yes, you can eat your way to beautiful skin
10 high-tech gadgets to help you get to sleep
How 'Scandal's' Katie Lowes hid her psoriasis
7 steps to making your health your No. 1 priority
---