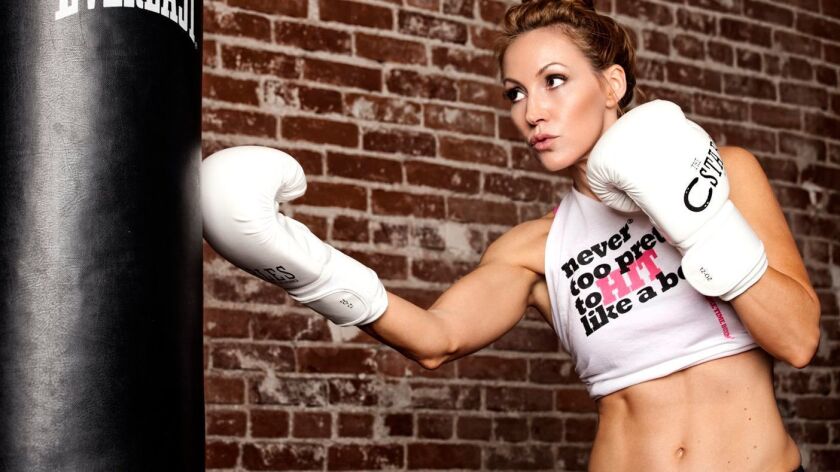 Two new yoga studios in Echo Park; the Y on the Westside goes upscale and cardio replaces cocktails on a Pico Boulevard "fitness crawl." Put these on your agenda to start the new year right.
::
There's still time to sign up for the Jan. 13 Pico Fitness Crawl, where participants can work out at 19 fitness studios over a 2.5-mile stretch.
"Everyone goes at their own pace, and it's for all fitness levels," said organizer Matthew Gibbons of the event, which had its debut last year. After checking in at a Santa Monica park, participants jog between studios and gyms offering yoga, Pilates, dance -- think Broadway jazz choreography — weightlifting, karate and boot camp style classes, each about 10 minutes long. There's even a stop at the original Santa Monica Muscle Beach. Other unique offerings include belly-dancing, folkloric Aztec dance and tennis drills.
Info: Check in at 8 a.m. Jan. 13, Virginia Avenue Park, 2200 Virginia Ave., Santa Monica. Crawl starts at 9 a.m. and ends at noon. Tickets are $10, including gift bag. Ticket sales close on Jan. 12. More information and tickets at eventbrite.com.
::
One of the reasons behind the opening of Love Yoga in Echo Park in October -- sister studio to the original outpost in Venice -- was to offer an alternative to the "power yoga" so prevalent in Los Angeles these days.
"So much yoga in the city is about getting a good body, period," said co-founder Kyle Miller. "We wanted to offer more of a longevity practice, something to give you a workout but also an opportunity to have an inner life."
Classes in the 1,700-square-foot space are based on Katonah yoga, which incorporates Chinese medicine, Taoism and sacred geometry and which Miller described as "grounded in powerful theory and perspective."
Info: Love Yoga, 2110 Sunset Blvd., Suite O. New members can try three classes for $20; thereafter $20 each class. Monthly memberships are $130 for unlimited classes. By donation classes on Sunday evenings. loveyogaspace.com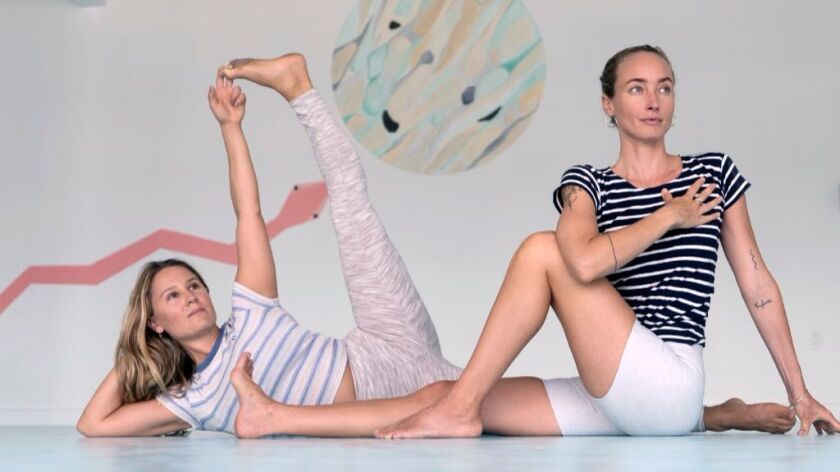 ::
Also in Echo Park is the new Samarasa, a meditation, yoga and Pilates studio that officially opened Dec. 17 in a 3,800-square-foot space once occupied by a Crossfit.
"We wanted to create a community for people to try these different disciplines," said Susan Marrufo, a meditation teacher who has lived in India and Thailand and opened Samarasa with her brother, Nick, a Pilates instructor.
About 75 classes will be held weekly, including restorative and Hatha yoga and Reformer Pilates. Also on the agenda are free meditation classes for anyone, and complimentary yoga and Pilates for veterans. The principles of the classes are aligned with those of Prem Baba, a noted spiritual leader who lives between India and Brazil.
Sunday's debut is slated to take place at noon, and is open to anyone. There will be a kirtan -- a sequence of melodic ancient chants, followed by a gong bath, which is a type of sound therapy, to celebrate.
Info: Samarasa, 1030 N. Alvarado St., Los Angeles. Classes are $22 for yoga and $35 for Pilates, discounts for packages. Monthly memberships for unlimited classes are $140 for yoga, $280 for Pilates or $350 for both. samarasacenter.com
::
Unveiled earlier this month in West Los Angeles was the new 72,000-square-foot Collins & Katz Family YMCA, with the top-of-the line amenities of a high-end boutique gym -- but none of the inaccessibility or snootiness.
"People walk in here and say, 'This is for us?'" said Mark Dengler, chief operating officer and executive vice president of the YMCA of Metropolitan Los Angeles.
Ten years in the making, the building is on the campus of University High School, and was built with the support of two prominent Los Angeles families and in a partnership with the Los Angeles Unified School District.
"It's really a Y like no other," said Dengler. "It's got all the things a Y would have, like a basketball court or gym, but also all the bells and whistles you'd see at a boutique studio -- yoga, Pilates, Zumba and spin classes. We wanted it to feel like affordable luxury."
The family-friendly facilities include heated indoor pools, 7,300 square feet of cardio and strength-training equipment, exercise studios and a cafe with a healthy menu. A child activity center offers free care while parents work out.
"We want to make sure people come here for many reasons -- to exercise or to socialize. For some members, this might be the only human contact they will have all day," said Dengler.
Info: Collins & Katz Family YMCA, 1466 S. Westgate Ave., West Los Angeles. Monthly membership fees are $62 per person, or $99 per family, inclusive of two adults and any number of children under 18; additional adults are $20. ymcala.org/collins-katz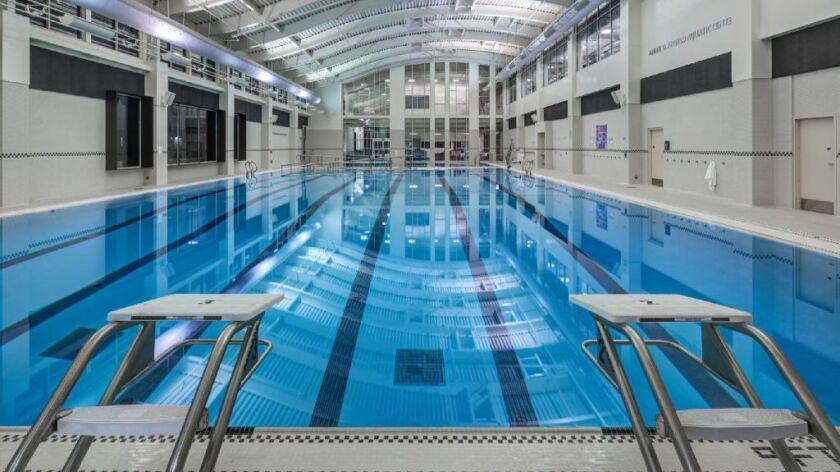 READ ON!
Yes, you can eat your way to beautiful skin
10 high-tech gadgets to help you get to sleep
How 'Scandal's' Katie Lowes hid her psoriasis
7 steps to making your health your No. 1 priority
He lost 84 pounds in four months — and kept it off
---