The hottest new yoga workouts in L.A.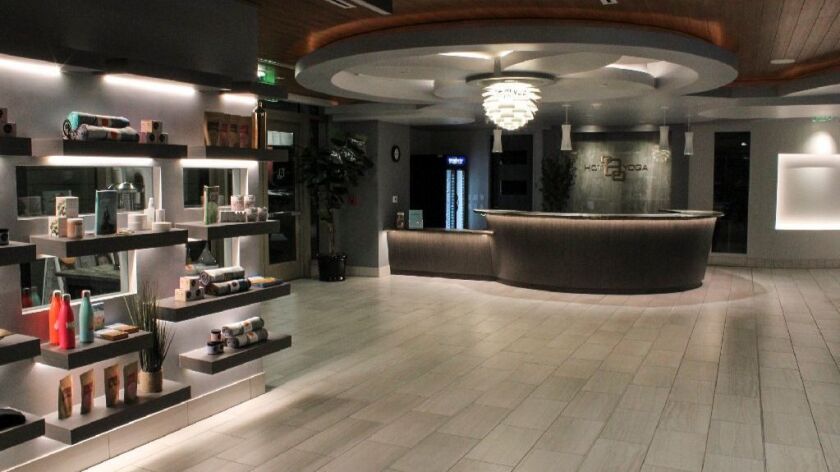 Didn't qualify for the Winter Olympics? Neither did we. Between sweating — and sweating yoga — here are a few ways to stay in shape in and around Koreatown.
The ultimate guide to Koreatown >>>>
With the late 2017 opening of its latest studio, Hot 8 Yoga in the heart of Koreatown offers some 100 classes a week to local yoga lovers. All classes in the boutique yoga chain — there are five other studios around Los Angeles — are done in its two heated rooms. Signature sessions include Yoga Vibe, which uses rhythmic music in the background as inspiration and offers shorter pose holds with more flow.
Info: First week free to all new members. Subsequent single classes are $26 each with discounts for packages. Membership is $149 a month, with access to all locations. In Koreatown at 3150 Wilshire Blvd., Suite 200. hot8yoga.com
::
The popular infrared sauna trend landed in downtown Los Angeles eight months ago, meaning that locals no longer have to head over to the Westside to get their sweat on. HotBox owner Jessica Mortarotti said she wanted to bring "an elevated infrared experience" to the area with her 1,400-square-foot space, which has eight Sunlighten sauna suites.
"Many people find infrared much more comfortable than a traditional sauna because you get a deeper penetrating sweat from the inside out and the air doesn't become hot and uncomfortable," said Mortarotti. While most of the suites are designed to hold up to two people, one of them can fit six — and is often used for bridal parties. There is also a vitamin C-infused rain shower as well as a tablet in each suite so users can stream Netflix and sweat.
Info: $35 for new clients per 45-minute session. Subsequent visits are $45, with discounts on packages and groups. Memberships start at $39 a month. From March to May, every member gets a free mini massage or facial after each sweat. 835 S. Hill St. hotboxsaunastudio.com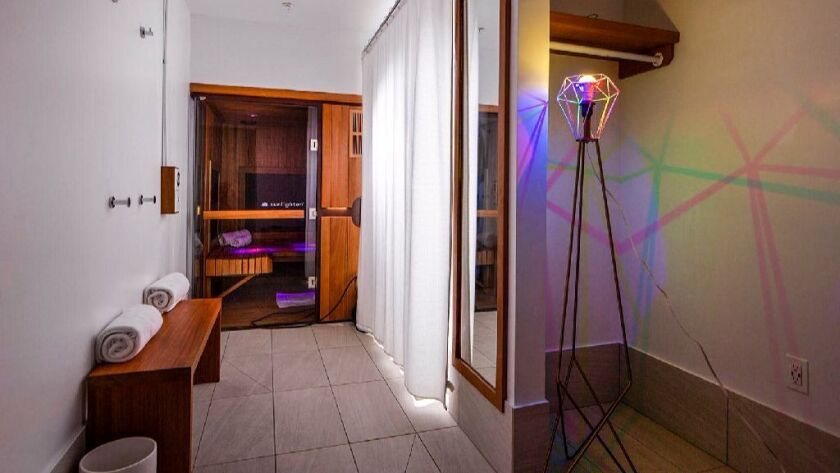 ::
Yoga amid the sculptures of visual artist Senga Nengudi is an alternative take on the practice. Through April 14, Los Angeles yoga teacher Keisha Bolden runs a free class every Friday at downtown's USC Fisher Museum of Art, where the works of Nengudi are currently on show as part of his exhibit, "Improvisational Gestures," in which pieces are fittingly made of stretchy nylon mesh. The free classes are open to all levels, and include the loan of yoga mats and blocks.
Info: Fridays at 10 a.m.; arrive by 9:50 a.m. USC Fisher Museum of Art, 823 W. Exposition Blvd. RSVP at fisher.usc.edu/events or call (213) 740-4561.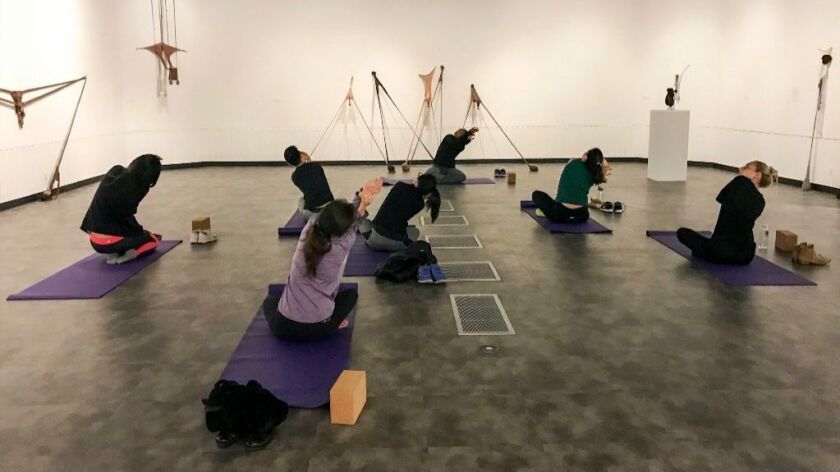 ::
Little Tokyo won't be left out of the yoga action. Sweat Yoga, sister to the original Santa Monica studio, will open in the rehabbed Brunswig Square by the end of March, said owner Tom Schey.
"It's a wonderful neighborhood," Schey said of the area adjacent to downtown Los Angeles and the Arts District. The 2,400-square-foot studio will offer "music-driven classes that are soulful and sensuous," said Schey. They will include several hour-long classes a day, plus a shorter lunch-time session. Access to changing rooms with showers — originally built for workers in the building who bike to their jobs — will be available to visitors to the studio.
Info: Free to first-time visitors. Classes start at $25, and it's $185 for unlimited monthly membership. Updates on the opening and new location at sweat-yoga.com.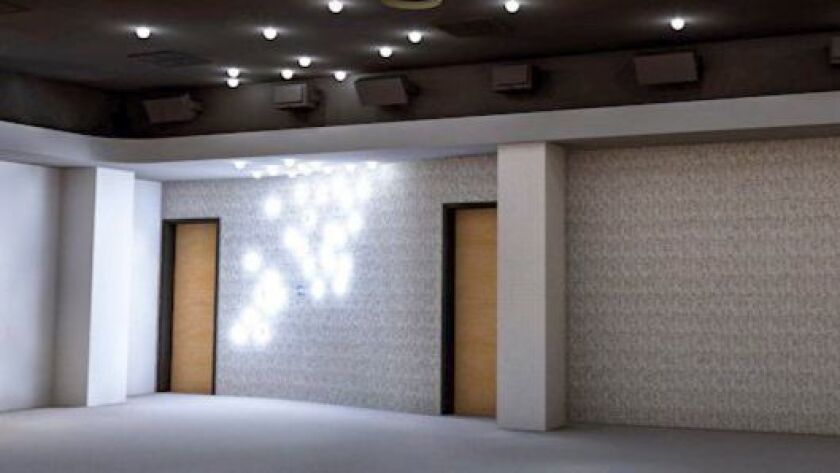 READ ON!
Yes, you can eat your way to beautiful skin
10 high-tech gadgets to help you get to sleep
How 'Scandal's' Katie Lowes hid her psoriasis
7 steps to making your health your No. 1 priority
He lost 84 pounds in four months — and kept it off
---