K-beauty is red hot: Where to shop skincare at the source in L.A.
Your shelves may not be stocked with an array of Korean cosmetics and skin-care products, but that could change at any minute.
The K-beauty universe continues to explode, offering an increasing array of face masks, serums, soaps, makeup and creams, especially must-have "BB creams" (think, magical, multi-tasking moisturizers). The emphasis is on pure ingredients and, in many instances, playful packaging that may be best described as "super cute."
The ultimate guide to Koreatown >>>>
Browse online or stop at any drugstore, Target or Sephora and you're likely to encounter a few items — or possibly an avalanche — of products from South Korean brands such as Dr. Jart+, Laneige, Too Cool for School, and Tonymoly. But you'll have a lot more fun if you spend a few hours perusing the beauty supply stores in L.A.'s Koreatown.
Even longtime aficionados who are already immersed in the ongoing tidal wave of K-beauty sheet masks and products that include snail secretions — yes, you read that correctly — like to skim the aisles, looking for sales and new products. You'll get lots of advice on skin care, if you want it, and the post-shopping restaurant possibilities are mind-blowing.
About those snail secretions: The first thing to know is that they've been used in beauty products for years. Advocates say the slimy stuff contains chemicals that can help aging skin or ease conditions such as scarring or acne, and a 2013 study in the Journal of Drugs and Dermatology indicates that topical use may reduce wrinkles. Even my shopping companion, who looked slightly horrified when she first spotted the likeness of a snail on a beauty cream, conceded that her right hand looked significantly better after a saleswoman rubbed some of the stuff into her skin.
If you can't overcome your aversion to a little slime therapy, you'll find products that contain ingredients that may seem a little more familiar: chrysanthemum, ginseng and licorice; lavender and exfoliating salicylic acid; green tea extract, volcanic mud and glycolic acid — to name a few.
Koreatown is home to a number of stores that are devoted to skin care, cosmetics and hair, but we targeted shops with plenty of products from South Korea rather than (or in addition to ) well-known American and European brands. Newbies may feel slightly overwhelmed when they encounter a crush of K-beauty offerings, but almost everywhere we went the salespeople were eager to assess, recommend — and dish out free samples.
Will you, after weeks of careful, consistent use of the K-beauty products you purchase, notice a difference in skin tone, wrinkles or redness? Devoted users say yes, but there are of course skeptics. Decide for yourself. Here are a few of our favorite places to shop, and what we buy when we're there:
A jewel box
At Aritaum, a small, sleek store in the Koreatown Plaza, featured brands include Iope, Sulwhasoo, Laneige and Mamonde. It's a jewel box in a world flooded with chain stores and cramped displays. Aritaum, 928 S. Western Ave., (213) 385-9062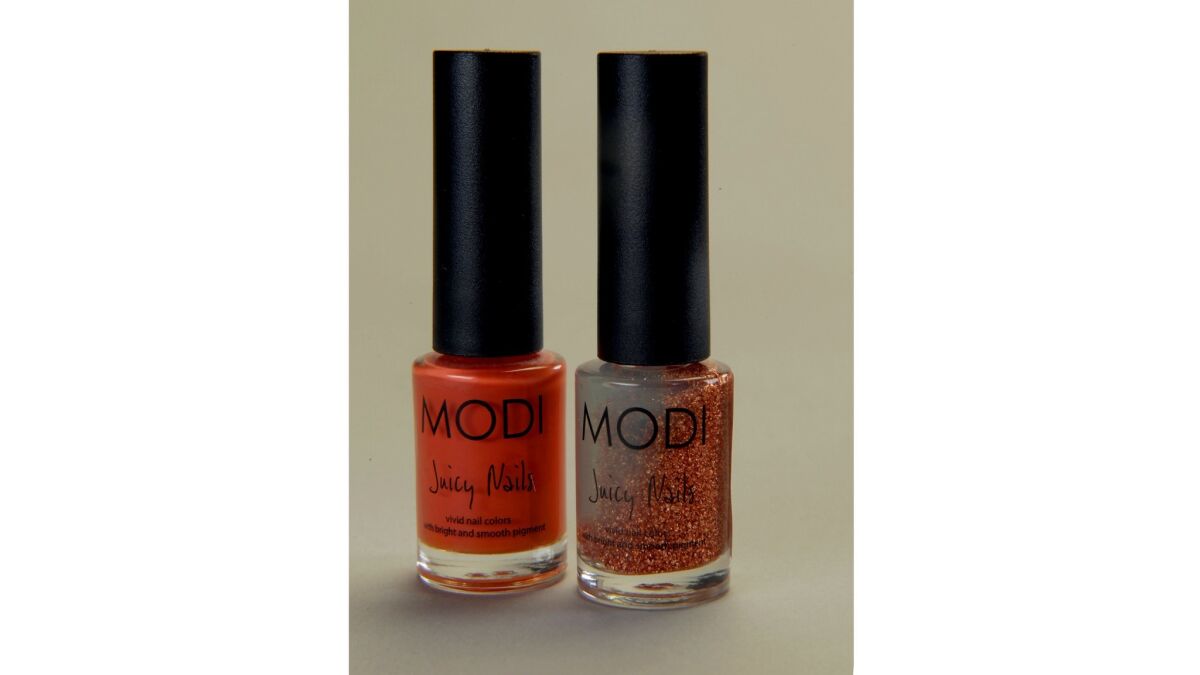 Try before you buy
You'll see plenty of European and American brands — Dior, Clinique, Bobbi Brown — at Cosmetic World, a high-end store in the Koreatown Galleria, but it also offers a moderate selection of K-beauty items and unobtrusive salespeople who seemed happy to demonstrate product after product. 3250 W. Olympic Blvd., (323) 734-0777
Vast collection of face masks
Nature Republic, which was created in 2009, has a number of bricks-and-mortar outlets in Southern California, including this artfully arranged shop on Wilshire Boulevard. Step inside and you'll be immersed in a fragrant space with music and salesclerks worthy of a "Blade Runner" tribute film. Bestsellers include a vast collection of face masks and a series of lotions, toners, mists and gels with aloe vera. 3785 Wilshire Blvd., (213) 425-2177
Free samples
Palace Beauty, the large store in the Koreatown Galleria primarily devoted to K-beauty products, was full of customers and people to wait on them on the day we visited. Two of the salespeople checked in on us on a regular basis and loaded us up with free samples — and advice — before we left. Fun. 3250 W. Olympic Blvd., (323) 734-5844
Huge selection
Plaza Cosmetic in Koreatown Plaza carries big-name American and European brands, as well as a large selection of serums, creams, masks and cosmetics from South Korea, some of them on sales tables spilling out into the mall. 928 S. Western Ave., (213) 384-0008
Younger and hipper
The Face Shop, which sits across the street from Nature Republic, has a similar vibe: much younger and hipper than the mall stores in terms of presentation, products, ambience, customers and salespeople, who, after recovering from the shock of a customer over the age of 30, couldn't wait to answer all our questions. Bonus points: The Face Shop shares a space with the Chocolate Chair, which means you can indulge in all sorts of sweets, including liquid nitrogen ice cream and something called Dragon Breath (a "novelty dessert made of fruity cereal puffs soaked in liquid nitrogen") after (or during) your shopping excursion. 621 S. Western Ave., (213) 389-3360
READ ON!
Yes, you can eat your way to beautiful skin
10 high-tech gadgets to help you get to sleep
How 'Scandal's' Katie Lowes hid her psoriasis
7 steps to making your health your No. 1 priority