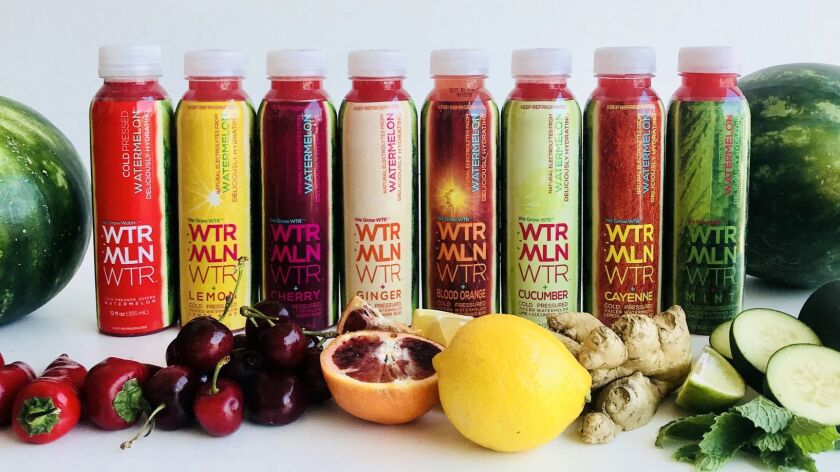 What's on the grill at your Fourth of July shindig is critical — but don't neglect the contents of the ice chest.
As more people veer away from high-calorie sodas and diet drinks with artificial sugars, new beverage brands are filing the void by turning out festive, healthful — and even exotic — drinks. Here are some suggestions for non-alcoholic libations that will elevate the tone of your Independence Day party.
Nothing says July 4 like fresh-cut wedges of watermelon — and here it is in juice form. Wtrmln Wtr, a brand that produces a popular cold-pressed juice made from the refreshing fruit — with a touch of lemon added — has recently expanded its repertoire with several new offerings. Watermelon is now combined with ingredients such as blood orange, tart cherry, cayenne and cucumber for a cooling ready-to-go summer drink.
Info: $3.99 at select Whole Foods, Costco, Wal-Mart, Target and online by the case at wtrmlnwtr.com
::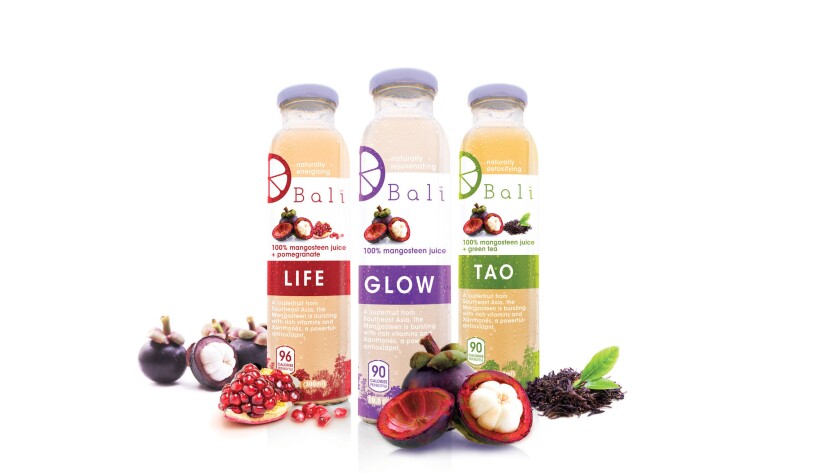 Solana Beach-based company Bali Juice brings the exotic sweetness of the Southeast Asian mangosteen fruit to the US with its trio of beverages.
Hard to find in a convenient drinkable juice form on these shores, mangosteen is known for its rich potassium, manganese and magnesium content. Bali Juice comes in three varieties — a pure mangosteen juice and two other versions combined with pomegranate and green tea. The drinks have no added sugars.
Info: $3.99 at Albertsons, Vons and Pavilions or $45.99 for a 12-back at sipbali.com.
::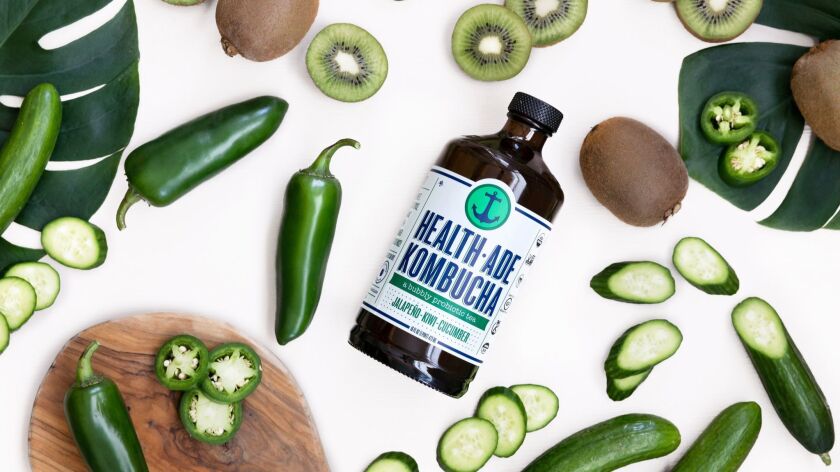 Tangy, filling and thirst-quenching, kombucha is the current must-have at any hip Los Angeles celebration. Local brand Health-Ade recently launched its newest flavor — a jalapeño, kiwi and cucumber concoction that has slightly spicy notes. Chief Executive Daina Trout said the spiciness from the fermenting process of the jalapeños "gives way to this awesome smokiness that pairs really well with cucumber and kiwi."
Info: $3.99 at Whole Foods, Gelson's and Vallarta starting July 1. health-ade.com
::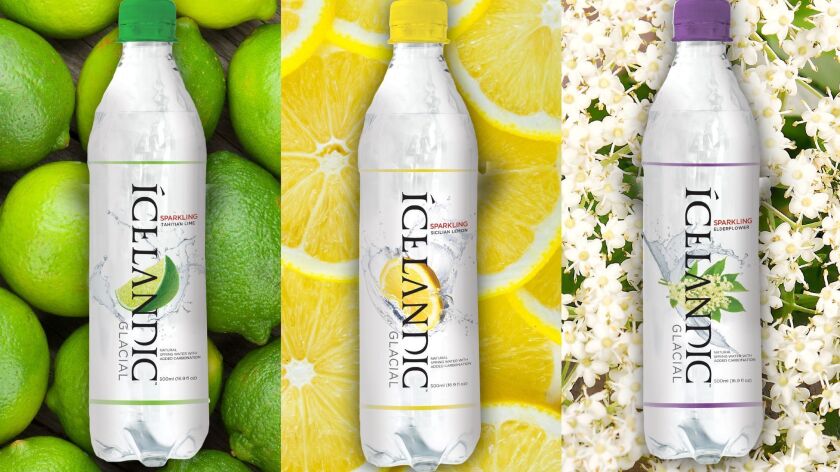 Flavored waters are another hot summer beverage trend, and brand new from Icelandic Glacial are sparkling waters in modern flavors such as Elderflower, Sicilian Lemon and Tahitian Lime.
The water used for the drink comes from Olfus Spring in Iceland, which was formed thousands of years ago and is surrounded by protective lava rock. For its newest launch, the brand has added a light carbonation and natural flavors. (Elderflower — delicate and floral — is especially relevant given that lemon elderflower was the flavor choice for the wedding cake of Prince Harry and Megan Markle.)
Info: $37.50 for a case of 24 at icelandicglacial.com
READ ON!
How 'Scandal's' Katie Lowes hid her psoriasis
7 steps to making your health your No. 1 priority
---